Topic: Economy
Congressman Marsha Blackburn
7th District of Tennessee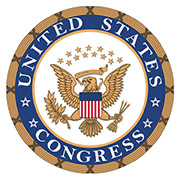 Washington, D.C. – At President Donald Trump's first State of the Union address, he invited a very important guest from our own Clarksville, TN. We all know that any person who signs up for the armed services already exhibits an extraordinary character.
The sacrifice that they, and their families, make to serve our country is beyond measure. Through their commitment to protecting our nation, we are forever in their debt. America is the greatest country on earth, but it can only remain so because of the selfless acts of those who serve in our military.
«Read the rest of this article»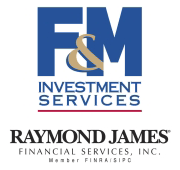 Clarksville, TN – Each quarter, the Raymond James Investment Strategy Committee completes a detailed survey sharing their views on the investment environment, and their responses are the basis for a discussion of key themes and investment implications covered in this quarter's Investment Strategy Quarterly.
Read an overview of the key themes below, or download the entire publication for a more thorough view of the markets and the economy.
«Read the rest of this article»

Washington, D.C. – Existing-home sales ascended in October for the second straight month and eclipsed June's cyclical sales peak to become the highest annualized pace in nearly a decade, according to the National Association of Realtors®.
All major regions saw monthly and annual sales increases in October.
«Read the rest of this article»

Clarksville, TN – Estimates released yesterday from the U.S. Census Bureau's American Community Survey show Clarksville's population at 149,120. Just shy of the 150,000 mark, this growth reflects an 11.6% increase over the past five years.
In the same report, Montgomery County population is growing quickly toward a population of 200,000, with a 2015 estimate of 193,479, which is also up 11.6% from 2010. The number of households in the county increased to 70,494, up 7.7% over 2014.
«Read the rest of this article»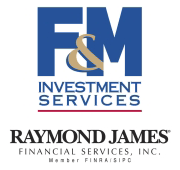 Clarksville, TN – The Dow Jones Industrial Average and the S&P 500 both reached new highs during July, and the S&P 500 notched its fifth consecutive monthly gain.
According to research by Raymond James Chief Investment Strategist Jeff Saut, historically, any time the broad market S&P 500 has hit a new all-time high after 52 weeks spent below the previous high-water mark, we have seen average gains of 12.3% over the course of the next year.
«Read the rest of this article»

Nashville, TN – Tennessee ranks No. 1 among U.S. states for advanced industry job growth since 2013, the Brookings Institution found in a newly released report.
From 2013 to 2015, Tennessee's advanced industry jobs increased by an average of 4.6 percent annually, according to Brookings, a Washington, D.C.-based think tank. With the highest percentage growth rate among U.S. states, Tennessee outpaced the national average of 2.46 percent annual advanced industry job growth.
«Read the rest of this article»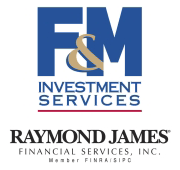 Clarksville, TN – Financial market headwinds for the next six to twelve months include political uncertainty in the U.S., a strengthening U.S. dollar, significant uncertainty surrounding Britain's recent referendum on leaving the European Union ("Brexit"), and earnings growth.
Tailwinds include low oil prices, an improving labor market, and a low interest-rate environment.
«Read the rest of this article»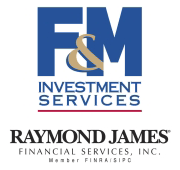 Clarksville, TN – Fed Chair Janet Yellen said she was "cautiously optimistic" in her speech on the economy and monetary policy. She expects that further gradual increases in the federal funds target rate will be warranted, but she also stressed a number of near-term uncertainties.
This week, the mid-month economic data releases will be important, especially Tuesday's retail sales figures, but the focus will be on the Fed.
«Read the rest of this article»
Tennessee State Representative Curtis Johnson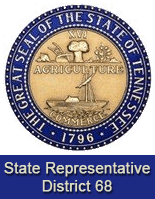 Nashville, TN – The 109th Tennessee General Assembly adjourned on April 22nd, 2016 to become a part of Tennessee history with passage of major legislation to reduce crime, cut tax burdens, spur job growth, accelerate the state's success in K-12 education, boost the number of college graduates, curb drug abuse and curtail drunk driving.
State lawmakers also passed significant legislation to ease traffic congestion, reduce child abuse, aid farmers, increase access to healthcare and medication, increase voter participation and provide a safer environment for the elderly.
Following, please find a copy of some of the highlights of this year's legislative action.
«Read the rest of this article»
Tennessee Representative Curtis Johnson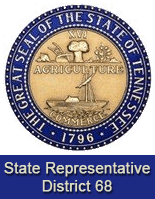 Nashville, TN – The Tennessee House of Representatives was pleased to welcome Mr. Masami Kinefuchi to attend Wednesday's session of the House and to present him with a House Joint Resolution recognizing the great contribution he has made to the economy of Tennessee.
The consul-general's job is to facilitate economic and cultural exchange between Japan and the United States. He has jurisdiction over five states—Arkansas, Kentucky, Louisiana, Mississippi, and Tennessee. In these five states, there are more than 400 Japanese companies.
In Tennessee there are over 180 Japanese-based business employing more than 46,000 individuals with the largest company being Nissan with an assembly plant in Smyrna, Tennessee. Other Japanese companies in Tennessee are Denso, Bridgestone, Calsonic, and Yorozu.
«Read the rest of this article»