Topic: Education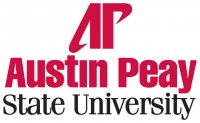 Clarksville, TN – APSU Vice President of the National Alumni Association, Makeba Webb shared the ins and outs of pursuing higher learning opportunities and relationship that education has to career development with students enrolled in the LEAP Youth Career Development Program.
Students listened intently as Makeba advised them of the differences between financial aid, Pell Grants, scholarships and student loans and the impact selecting a school in state or out of state would have on funding sources.
«Read the rest of this article»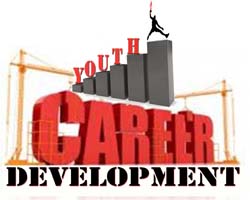 Clarksville, TN – The LEAP Organization, Daymar Institute, Kohls, Manna Cafe, Montgomery County Youth Services, and the Career Center have partnered to facilitate a Youth Career Development Program.
The goal of the program is to prepare youth to be able to successfully obtain employment by providing interview technique coaching, resume writing instructions, provide relevant work experience, and job placement assistance with employers. «Read the rest of this article»
State Comptroller encourages citizens to report fraud, waste, or abuse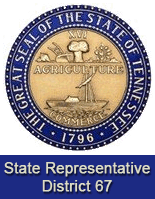 Nashville, TN – Tennessee State Representative Joe Pitts' (D-Clarksville) House Bill 0431 (Senate Bill 0251), which would enhance the penalty from a Class C misdemeanor (punishable by a $100.00 fine) to a Class A misdemeanor (punishable by up to 11 months 29 days in jail and a fine of up to $2,500) when the offender is at fault for an accident resulting in bodily injury or death due to criminal negligence passed the House Criminal Full Committee.
Mr. and Mrs. Richard Brewster and Amber Tuchscherer (3 of the 4 people injured by the uninsured motorist) attended the committee meeting and have vowed to continue to attend all committee meetings until this legislation is sent to the Governor for his signature. «Read the rest of this article»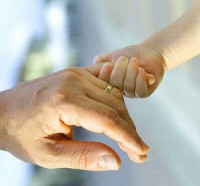 Clarksville, TN – Today, over our morning coffee, my husband and I were watching HLN. It's the only news we can handle because it is not political, apocalyptic or intentionally depressing. And when Robin Meade says, "Good morning sunshine!" I am thoroughly convinced she is talking to me.
They shared a story of a doctor in Africa who saw a need and worked towards a solution.  Too many children and women in Africa die during childbirth. She identified one of the problems as a lack of electricity in the clinics, which equals poor, or no lighting and no fetal monitoring. «Read the rest of this article»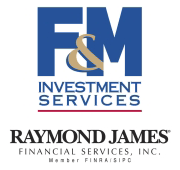 Clarksville, TN – If you like political drama, you're in luck. It seems like just yesterday the news was filled with references to the fiscal cliff. Now, coming to theaters everywhere, is "sequestration." Look for more political confrontation to unfold as sequestration gets under way.
What exactly is sequestration?
"Sequestration" refers to a series of automatic, across-the-board spending cuts to federal government agencies that are scheduled to take place in fiscal years 2013 through 2021. «Read the rest of this article»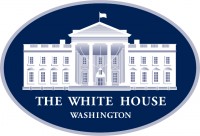 Washington, D.C. – Unless Congress acts by March 1st, a series of automatic cuts—called the sequester—will take effect that threaten hundreds of thousands of middle class jobs, and cut vital services for children, seniors, people with mental illness and our men and women in uniform.
There is no question that we need to cut the deficit, but the President believes it should be done in a balanced way that protects investments that the middle class relies on. Already, the President has worked with Congress to reduce the deficit by more than $2.5 trillion, but there's more to do. «Read the rest of this article»
Funds targeted for one-time technology investment and restoring capital outlay funds lost in recent past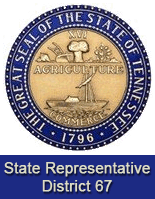 Nashville, TN – Tennessee Governor Bill Haslam's state of the state address included good news on many different fronts for education in Tennessee, especially for Montgomery County.
"In the recent past we have experienced an erosion in the state's allocation for capital outlay funds as a part of the Better Education Program (BEP) funding formula," said State Representative Joe Pitts (D – Clarksville). "The proposed funding increases will help our public education system immeasurably with technology upgrades and capital outlay." «Read the rest of this article»
Bills promote jobs, education, efficient government, lower taxes and public safety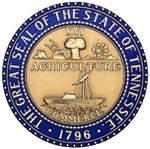 Nashville, TN – Tennessee Governor Bill Haslam today announced his priorities for the 2013 legislative session, building on momentum from his past proposals focused on attracting and growing Tennessee jobs, pursuing meaningful education reform, managing an efficient and effective state government, and strengthening public safety.
"In working together over the past two years with the Legislature, we've accomplished a lot for the people of Tennessee, and I look forward to working with the 108th General Assembly in the same way," Haslam said.  "Our proposals represent our top priorities of making Tennessee the No. 1 state in the Southeast for high quality jobs, continuing to improve education, being the best managed state in the country, and keeping our citizens safe." «Read the rest of this article»
Haslam highlights state's successes, lays out strategies to address challenges in 2013 address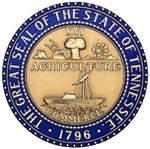 Nashville, TN – Tennessee Governor Bill Haslam Monday night delivered his 2013 State of the State address before a joint session of the General Assembly, contrasting Tennessee with Washington, D.C. and other states across the country that have struggled to keep their fiscal houses in order.
"Unlike the news coming out of our nation's capital and so many other states around the country, good things are happening in Tennessee," Haslam said.  "We have a long history of fiscal restraint that crosses party lines.  We have been deliberate about not spending money we don't have and in making a concerted effort to save for the future…And now we are well-positioned to continue to invest in a thoughtful, strategic manner." «Read the rest of this article»
Corporate leader to spearhead effort in coordination with state leadership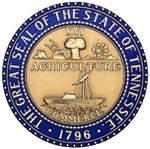 Nashville, TN – Tennessee Governor Bill Haslam today announced that Randy Boyd will join his administration as special advisor to the governor for Higher Education to focus on affordability, access and quality of state programs.
Boyd will consult with a formal working group appointed by Haslam made up of the governor, executive director of the Tennessee Higher Education Commission (THEC), chancellor of the Tennessee Board of Regents (TBR), and president of the University of Tennessee. Although Boyd's position will be full-time, he will be working for the state on a voluntary, unpaid basis. «Read the rest of this article»