Topic: Education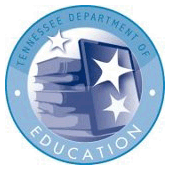 Nashville, TN – Tennessee's plan to provide every student in every school with a high-quality educator has been approved by the U.S. Department of Education. This approval is an important step toward furthering specific, Tennessee-tailored strategies that will provide more support to teachers and leaders and target specific issues that some schools face in equipping every classroom with a great teacher.
Tennessee's plan, designed to ensure education equity across the state, builds on the work done in recent years. The plan takes a comprehensive approach, strengthening teacher training and focusing on transparency and state accountability.
«Read the rest of this article»
Written by Allyssa Birth, Senior Research Analyst
The Harris Poll

New York, NY – With the election "season" well under way, education in general and student loans in particular continue to surface as major topics of discussion.
It should come as no surprise that this topic looms on the agenda for many candidates, considering a majority of Americans (60%) believe the government should regulate college programs to help make sure that graduates can get jobs and repay college loans.
Over one third of Americans (36%) say they are currently paying or have paid student debt in the past, which is on par with 2013 counts (37%).
«Read the rest of this article»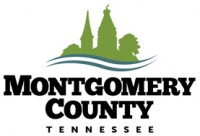 Montgomery County – Montgomery County was recently informed by the Department of Veterans Affairs that Clarksville has been selected as one of 25 cities across the nation for the Veterans Economic Communities Initiative (VECI) for 2016!
The VECI aims to increase the number of education and employment opportunities for Veterans and their families through a network of support at the community level. «Read the rest of this article»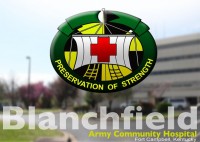 Fort Campbell, KY –  Breast cancer is the second most common cancer among American women, according to the Centers for Disease Control and Prevention website.
This heartbreaking statistics is why Blanchfield Army Community Hospital's nutrition, women's health and mammography staff are passionate about sharing their knowledge about breast cancer and other wellness tips with the community October 19th from 11:00am to 1:00pm in front of the "C" Building of the hospital. «Read the rest of this article»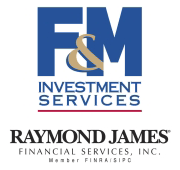 Clarksville, TN – The economic data were mixed, but consistent with the theme of global softness and domestic strength. Unit auto sales improved further in September – and, combined with the August data on personal income and spending, suggest that inflation-adjusted consumer spending (70% of GDP) is on track to have expanded at an annual pace of 3.5% to 4.0% in 3Q15.
The trade deficit in goods widened sharply in August, with that split evenly between stronger imports (despite lower oil prices) and weaker exports. Net exports and an inventory correction are expected to subtract significantly from 3Q15 GDP growth, but underlying domestic demand appears to have remained strong.
«Read the rest of this article»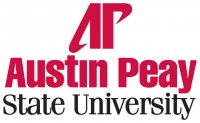 Clarksville, TN – In July, Austin Peay State University music education student Davey Edmaiston boarded an airplane for the first time. If he was nervous, the Troy, Tennessee, native probably calmed himself by thinking about the importance of his trip. In a few hours, he'd land in Washington, D.C., to ask members of the U.S. Congress to make music education a priority for American school children.
"I'd never been anywhere out of the state before. First plane ride and everything. My mom was pretty scared," Edmaiston said. "But we got to meet with senators and House representatives and talk about the Every Child Achieves Act, which identifies music as a core-curricular so every student has access to music."
«Read the rest of this article»

Nashville, TN – The Tennessee Task Force on Student Testing and Assessment, comprised of 18 educators and education leaders from across the state, concluded six months of discussions and research as they released more than a dozen recommendations to address concerns about "too much testing" and to ensure the meaningful use of assessments across the state.
«Read the rest of this article»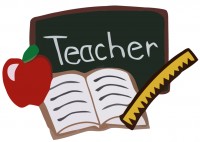 Clarksville, TN – Imagine this. Extensive training just for you is planned by a large group of professionals. The entire purpose of this training is to help you become successful in whatever career you choose.
These people are serious about creating challenges for every aspect of your interests and talents. They spend not only the hours of the day for which they are paid but stay late and constantly design even better training tools.
In the summer they take extra classes to hone their skills. They spend their own money to supplement the meager tools and equipment their company provides for them. They read constantly to learn new techniques that can make their professional skills more proficient. «Read the rest of this article»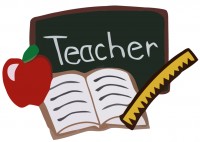 Clarksville, TN – A folk singer and a song writer whose name you may or may not know of is David Mallet. Originally from Maine, he lived in Nashville for many years but returned to his home state in 1997. His signature theme is called "Garden Song" and contains the line, "We are made of dreams and bones." Somehow this describes the human condition as only a poet can.
When educating a child, one has to always keep in mind the dual side of our existence on this planet. It's not uncommon when you are working diligently on some concept to be interrupted by a kindergartener or first grader who claims dramatically that he is bleeding and be shown a pinprick at the end of a tiny finger. The intellect and physical life of a child are always interconnected.
«Read the rest of this article»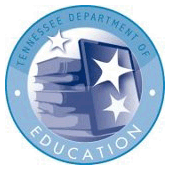 Nashville, TN – Education and industry leaders from across the state gathered this week to discuss how to build academic pathways that establish seamless connections between education and the workforce.
Tennessee has earned national recognition for forging critical relationships between education and economic development through Pathways Tennessee, the state's multi-agency initiative established in 2012, focused on providing rigorous education that leads to relevant careers.
«Read the rest of this article»