Topic: Education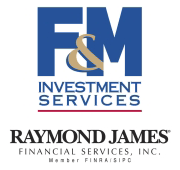 Clarksville, TN – The economic data were mixed, but consistent with the theme of global softness and domestic strength. Unit auto sales improved further in September – and, combined with the August data on personal income and spending, suggest that inflation-adjusted consumer spending (70% of GDP) is on track to have expanded at an annual pace of 3.5% to 4.0% in 3Q15.
The trade deficit in goods widened sharply in August, with that split evenly between stronger imports (despite lower oil prices) and weaker exports. Net exports and an inventory correction are expected to subtract significantly from 3Q15 GDP growth, but underlying domestic demand appears to have remained strong.
«Read the rest of this article»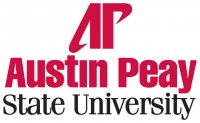 Clarksville, TN – In July, Austin Peay State University music education student Davey Edmaiston boarded an airplane for the first time. If he was nervous, the Troy, Tennessee, native probably calmed himself by thinking about the importance of his trip. In a few hours, he'd land in Washington, D.C., to ask members of the U.S. Congress to make music education a priority for American school children.
"I'd never been anywhere out of the state before. First plane ride and everything. My mom was pretty scared," Edmaiston said. "But we got to meet with senators and House representatives and talk about the Every Child Achieves Act, which identifies music as a core-curricular so every student has access to music."
«Read the rest of this article»

Nashville, TN – The Tennessee Task Force on Student Testing and Assessment, comprised of 18 educators and education leaders from across the state, concluded six months of discussions and research as they released more than a dozen recommendations to address concerns about "too much testing" and to ensure the meaningful use of assessments across the state.
«Read the rest of this article»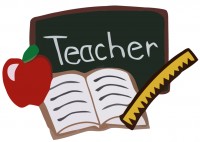 Clarksville, TN – Imagine this. Extensive training just for you is planned by a large group of professionals. The entire purpose of this training is to help you become successful in whatever career you choose.
These people are serious about creating challenges for every aspect of your interests and talents. They spend not only the hours of the day for which they are paid but stay late and constantly design even better training tools.
In the summer they take extra classes to hone their skills. They spend their own money to supplement the meager tools and equipment their company provides for them. They read constantly to learn new techniques that can make their professional skills more proficient. «Read the rest of this article»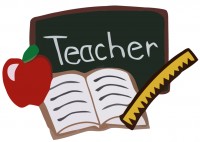 Clarksville, TN – A folk singer and a song writer whose name you may or may not know of is David Mallet. Originally from Maine, he lived in Nashville for many years but returned to his home state in 1997. His signature theme is called "Garden Song" and contains the line, "We are made of dreams and bones." Somehow this describes the human condition as only a poet can.
When educating a child, one has to always keep in mind the dual side of our existence on this planet. It's not uncommon when you are working diligently on some concept to be interrupted by a kindergartener or first grader who claims dramatically that he is bleeding and be shown a pinprick at the end of a tiny finger. The intellect and physical life of a child are always interconnected.
«Read the rest of this article»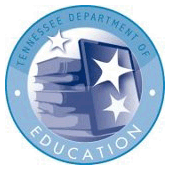 Nashville, TN – Education and industry leaders from across the state gathered this week to discuss how to build academic pathways that establish seamless connections between education and the workforce.
Tennessee has earned national recognition for forging critical relationships between education and economic development through Pathways Tennessee, the state's multi-agency initiative established in 2012, focused on providing rigorous education that leads to relevant careers.
«Read the rest of this article»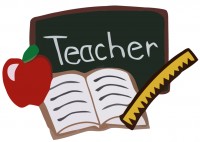 Clarksville, TN – It's no secret. Teachers are leaving the profession to accept higher paying jobs elsewhere, to retire, or just to call it quits because the hassle has become too much to bear.
The new Teacher Evaluation system has tipped the barrel over. Principals and administrators all over Tennessee are spending a tremendous number of hours preparing for, sitting in classrooms to evaluate, scheduling follow up discussions, and allaying fears of teachers. Frustration and tears are taking energy away from preparations for the classroom. «Read the rest of this article»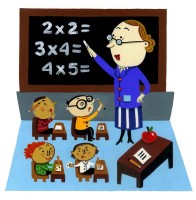 Clarksville, TN – Educating our children seems to be a no-brainer when you contemplate the reasons behind this procedure. First, we want them to be able to grow up and support themselves. Next, we'd like to think that they will become discriminating intelligent thinkers. Third, we hope that they will be responsible citizens who care about others. Fourth, we assume that when they become parents, they will have the skills they need to be successful. We'd like for them to be able to manage their money so that when they retire, they will be able to enjoy their senior years.
We don't want our children to become slaves.
«Read the rest of this article»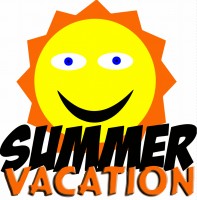 Clarksville, TN – According to research by Harris Cooper of Duke University, the average student loses at least a month's worth of learning over the summer. Math skills are supposed to take a greater hit than other subjects. What can you do to help your child avoid the slippery slope?
First, make every day a learning experience. If appropriate, have your child take classes in summer school or go to vacation Bible school. In addition, everyday activities can teach many things to children. «Read the rest of this article»
Budget cuts taxes, fully funds education, moves an additional $73.5 million to Rainy Day Fund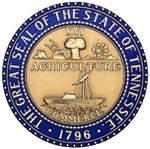 Nashville, TN – In the final few days of this year's legislative session, the House of Representatives passed Tennessee's annual budget with an 80 – 12 vote. The bill's passage was the culmination of months of tireless work crafting a fiscally responsible and balanced budget.
The $33.3 billion budget cuts taxes, puts $73.5 million in the state's Rainy Day Fund, improves our educational system, and provides an even better environment for businesses to grow and for jobs to flourish.
«Read the rest of this article»