Topic: Education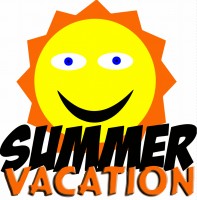 Clarksville, TN – According to research by Harris Cooper of Duke University, the average student loses at least a month's worth of learning over the summer. Math skills are supposed to take a greater hit than other subjects. What can you do to help your child avoid the slippery slope?
First, make every day a learning experience. If appropriate, have your child take classes in summer school or go to vacation Bible school. In addition, everyday activities can teach many things to children. «Read the rest of this article»
Budget cuts taxes, fully funds education, moves an additional $73.5 million to Rainy Day Fund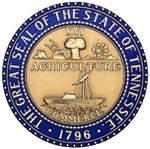 Nashville, TN – In the final few days of this year's legislative session, the House of Representatives passed Tennessee's annual budget with an 80 – 12 vote. The bill's passage was the culmination of months of tireless work crafting a fiscally responsible and balanced budget.
The $33.3 billion budget cuts taxes, puts $73.5 million in the state's Rainy Day Fund, improves our educational system, and provides an even better environment for businesses to grow and for jobs to flourish.
«Read the rest of this article»
Written by Curtis Johnson
Tennessee State Representative for 68th District
Speaker Pro Tempore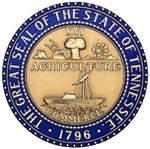 Nashville, TN – Republicans in the House have spent a great deal of time this legislative session focusing on bills to assist veterans and currently serving military personnel in Tennessee.  Building on legislation passed over the last several General Assemblies, the House hopes to continue finding ways to make life easier for military members and their families in the state.
One bill from this year, House Bill 8, will ensure high school students that train between their junior and senior year in the National Guard or go to advanced training after their senior year will still remain eligible for the state's Tennessee Promise program.
«Read the rest of this article»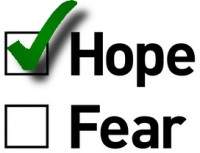 Clarksville, TN – Our society is at war with itself. The downturn in the economy has brought great fears to many citizens. People who focus on their fears have little chance of seeing a solution. Fear is a paralyzing emotion. Mix that with ignorance of some basic facts that are misconstrued by devious politicians seeking their own aggrandizement and you get demonstrations that defy logic.
With citizens in all walks of life losing their jobs and needing hope, some officials more concerned about grandstanding they hope will lead themselves to higher political office than to addressing the suffering of the people who elected them. «Read the rest of this article»
Tennessee Representative Joe Pitts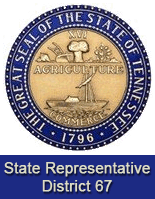 Nashville, TN – Just a few short years ago the Tennessee General Assembly passed legislation that would allow for-profit companies to create and operate virtual public schools. These schools would have a state-wide reach and offer all classes on-line.
Immediately upon passage of the law, the company K12, Inc. contracted with the Union County Tennessee School District to set up the juggernaut now known as the Tennessee Virtual Academy, serving students in kindergarten through 7th grade.
Since its founding as a public virtual school, the Tennessee Virtual Academy has failed its students and the families who depend on our public education system to provide a good education for all students.
«Read the rest of this article»
Clarksville, TN – One of the fun experiences I have is researching odd facts on the Internet. I recently looked at some statistics on the "top 10 jobs in America." Here are a few bits of information I learned:
Lists vary on the top two jobs. Some say Surgeon and others say Anesthesiologist. Salaries for each range from roughly $175,000 to $185,000 on average. (Note: This means that some of these people make much more and some make much less.) At least one list stated that Investment Bankers were second. The most common list of the top 10 highest paying jobs follows. «Read the rest of this article»
Governor's budget proposal prioritizes K-12 and higher education, jobs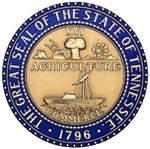 Nashville, TN – Tennessee Governor Bill Haslam tonight delivered his 2015 State of the State and Budget address before a joint session of the 109th General Assembly in the House Chamber.
During the speech, he promised to move "full speed ahead" in serving Tennessee taxpayers and highlighted many of the state's successes.
"I stand here tonight to tell you that the state of our state is enviable in many ways," Haslam said. "There are a lot of good things happening in Tennessee, and they're being recognized in significant ways across the country."
«Read the rest of this article»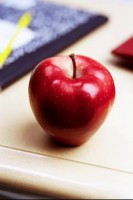 Clarksville, TN – The absolute essential for success in school and in life is the ability to read. Literacy is no longer a luxury; it's a necessity.
In Tennessee, currently one-fifth (twenty per cent) of adults do not have a high school diploma. I suspect that many of these people also have difficulty reading, whether from a learning disability or from not being able to attend school on a regular basis.
How can we prevent this problem? I think the following three changes could make a huge difference in the lives of our children and their success rate. «Read the rest of this article»
Pitts also appointed to the Education Instruction and Programs Subcommittee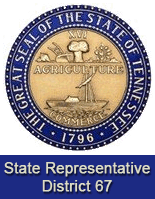 Nashville, TN – Tennessee State Representative Joe Pitts (D-Clarksville) on Saturday was appointed by House of Representatives Speaker Beth Harwell to serve on the new Education Instruction & Programs, Insurance and Banking, and Ethics Committees in the 109th General Assembly.
"I am grateful for the appointments to these key committees in the House of Representatives," said Pitts. "Education and jobs continue to be among my priorities and these appointments will help sharpen that focus for our next term."
«Read the rest of this article»
Improving educational opportunities and outcomes for Tennesseans critical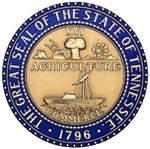 Nashville, TN – Tennessee Governor Bill Haslam today was sworn in for his second four-year term as the 49th governor of Tennessee, addressing thousands of Inaugural attendees from across the state on War Memorial Plaza with the State Capitol serving as the backdrop.
"One thing I can guarantee you that we are not going to do in the next four years is coast to the finish line," Haslam said.  "The decisions that we make in the building behind me are too important; too important to the 6.5 million Tennesseans who are alive today and even more important for the generations that will follow us."
«Read the rest of this article»