Topic: Election 2012
Let me set the stage a bit… It's just after 6:00am on Wednesday morning, the day after the election, and I'm driving down to Cleveland TN to work on another LASATERS® store with our franchisee. There are more than a few things on my mind (businesses, election results, future, travel schedule, etc.). My mind is going non-stop and my heart is still pumping abnormally fast as I recount the election results of the previous night. I figure, "I've got 3.5 hours to drive – I'll figure it all out on the way, or, at least get a handle on planning, projections, future business plans (now that capitalism is under full attack) and how to manage 3 businesses successfully with a government that is obviously more for themselves than the people."
Just my thoughts. Not exactly a great way to start my day. «Read the rest of this article»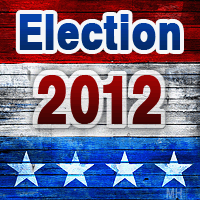 Clarksville, TN – On Election Day polls opened at 7:00am, but I didn't get going till 9:30am. My first stop was to vote at Smith school. After I voted, I took a few pictures before I headed off to the Election Commission.
"The elections today have been busy, very busy," said Rita Wilson, the chairwoman of the Montgomery County Election Commission.  A lot of people decided that they wanted to vote today, but they had not bothered to check and see where they were supposed to vote.  So we are having a big backlog of them coming in and phone calls about that.  But I think that people are really excited about election day," according to Wilson.
«Read the rest of this article»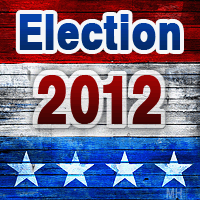 Clarksville TN-Voters are turning out in steady numbers all across Clarksville-Montgomery County today as America votes in the 2012 Presidential Election.  Montgomery County Election Commission officials say there have been no reports of major voting problems at any of their polling locations.
Clarksville Online had visited several locations throughout the morning and the number of people who had voted varied from each location.
«Read the rest of this article»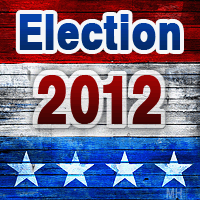 This is an election year in the 7th Congressional District of Tennessee, but based on Marsha Blackburn's recent actions you wouldn't know it. Blackburn seems to feel that she has a god given entitlement to her re-election, and that she doesn't need to bother spending time during the election season actually campaigning for the votes of the residents of our district.
Indeed at a recent all candidates debate held as a part of the Lawrence County Business and Professional Women forum Blackburn didn't bother to show up to speak to her constituents.
«Read the rest of this article»
Written by Brandon A. Knox
Candidate for Clarksville City Council – Ward 9.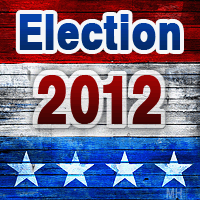 Clarksville, TN – There has been an overwhelming amount of media concerning Ward 9 this year which has been generally negative, and I find that disappointing. Ward 9's new boundaries provide an amazing cross-section of Clarksville, and epitomizes the qualities that are unique and special about our community.
I contend that Ward 9 represents the heart of Clarksville between it's new and expanding development, in addition to the renovation of existing and established neighborhoods. There are four candidates that each have unique backgrounds and experiences to bring to our City, and I am proud there is such a high level of interest in making our City the best it can be.
«Read the rest of this article»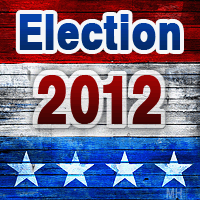 Clarksville, TN – Lt. Governor Ron Ramsey made a campaign stop in State Senate District 22 Wednesday in support of Mark Green. The Lt. Governor met with supporters and voters at Veterans Plaza where there was a constant stream of people taking advantage of early voting.
Lt. Governor Ramsey also did an interview at the local radio station and closed the visit by going door to door to ask residents to vote for Mark Green.
«Read the rest of this article»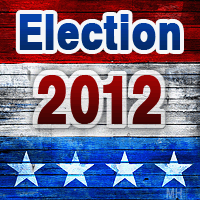 Nashville, TN – The board that enforces Tennessee's campaign finance law has voted against imposing any penalties against Green PAC, a political action committee, set up by Dr. Mark Green, a candidate for Tennessee State Senate.
Tennessee Citizen Action had filed the complaint alleging Green used the PAC as "an illegal conduit" for donations from an employee and a business associate so they could exceed the maximum allowable contributions.  The group claimed that Green was being allowed to funnel money into his campaign illegally. «Read the rest of this article»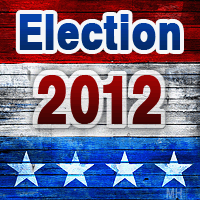 Clarksville, TN – Former State Senator Rosalind Kurita endorsed Mark Green today to represent Tennessee State Senate District 22. Green has also been endorsed by, Senator Lamar Alexander, Tennessee Governor Bill Haslam, Lieutenant Governor Ron Ramsey, the Tennessee Right to Life organization, and National Federation of Independent Business.
"Regardless of your political party affiliation the most important quality in a candidate is integrity," said Rosalind Kurita. "As the former State Senator for this district, I am endorsing Mark Green for the State Senate," Kurita said. "Dr. Mark Green is a man of integrity who has a proven record of service to his country, community and family."
«Read the rest of this article»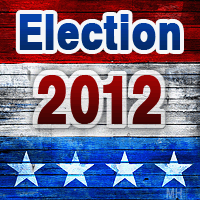 The Presidential/Vice-Presidential debates have been a mockery of what used to be an American tradition of healthy debate between the  two political parties that run this country.  What they've become is just another "reality" show, and we're all waiting for that "did you hear what he said last night" moment.  One needs to only look at the legion of fans the Kardashians and "Honey Boo-Boo" has to remind ourselves how stupid this country has become.
Remember, we're the same ones who think it's perfectly alright to drive 90 miles an hour down the interstate, while looking down at our cell phone.
«Read the rest of this article»
Tennessee Senate Republican Caucus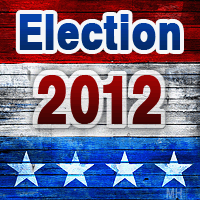 Nashville, TN – Republican candidates for state Senate have a massive financial lead going in to the final days of their campaigns according to reports posted on the Tennessee Registry of Election Finance's website.
The reports, released late Wednesday, show Republican candidates with an over 2-to-1 cash on hand lead going into the final days of the campaign season. «Read the rest of this article»