Topic: Emergency Road Kit

Murfreesboro, TN – Severe winter weather can touch many areas that wouldn't normally have to deal with it. Historically bad weather means the potential to be stranded on the road rises exponentially.
Nearly all drivers could improve what is in their trunk to be better prepared for roadside emergencies. A survey by State Farm and KRC Research shows two-thirds of drivers (67 percent) had some sort of "junk" in their trunk ranging from car detailing equipment to toys and used food or drink containers.
«Read the rest of this article»
3 out of 5 People Don't have Winter Driving Kits in their Vehicles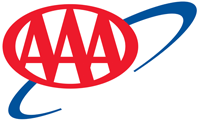 Tampa, FL – Extremely cold weather is moving across the southeastern United States and AAA warns motorists to be careful and make sure their vehicles are prepared for an emergency.
According to data from the Federal Highway Administration, each year, 24 percent of weather-related vehicle crashes occur on snowy, slushy or icy pavement and 15 percent happen during snowfall or sleet.
«Read the rest of this article»
In recognition of October as AAA Car Care Month, the nation's largest motor club reminds drivers seasonal checkups are essential for worry-free driving as weather changes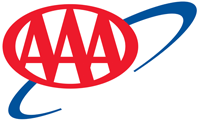 Orlando, FL – With the change of seasons most people examine their wardrobes. Last season's coat is inspected for wear, and boots, sweaters and wool slacks come out of the closet for scrutiny. AAA reminds motorists that cars also need seasonal checkups.
AAA recommends that motorists use a simple checklist to determine their car's fall and winter maintenance needs. Most of the items on the checklist can be inspected by car owners in less than an hour, but several others should be performed by a certified technician. «Read the rest of this article»