Topic: Emily Hanna Crane

Clarksville, TN – Whether it was on the big or small screen, there's a good chance you heard how Austin Peay State University Associate Professor of music, violin and viola Dr. Emily Hanna Crane spent her summer vacation.
That's because the Department of Music's coordinator of orchestral strings participated in a series of recording sessions at Nashville Music Scoring in Nashville, performing on scores for numerous major motion pictures, television shows and video games.
«Read the rest of this article»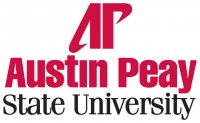 Clarksville, TN – A group of seven Austin Peay State University faculty members recently completed a new program at the school aimed at promoting excellence in teaching.
The APSU Office of Academic Affairs, the Title III Center for Teaching and Learning and the APSU Center for Extended and Distance Education recently co-sponsored the Faculty Teaching Program, which solicited a diverse group of top applicants from throughout APSU's different colleges and academic departments.
«Read the rest of this article»
APSU Guitar Professor Stanley Yates To Perform Free Concert
Clarksville TN – Internationally-renowned concert guitarist and APSU Professor of Music Dr. Stanley Yates will present a recital of solo and chamber music at 7.30pm on Thursday, September 27th in the Concert Theater of the Music-Mass Communication Building on the APSU campus.
His program will include solo guitar music by baroque composer Giuseppe Antonio Brescianello, Czech composer Stepan Rak, and Brazilian guitarist Baden Powell de Aquino.
The concert will also include the first modern performance of a recently-discovered early nineteenth-century adaption for violin, viola and guitar of Mozart's popular opera 'The Magic Flute,' assisted by APSU violin professor Dr. Emily Hanna Crane and Nashville violist Michael O'Gieblyn.
«Read the rest of this article»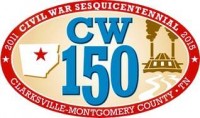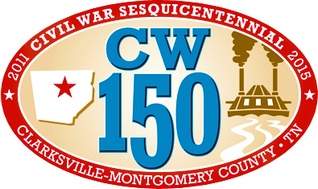 Clarksville, TN – Author Tom McKenney will discuss and be available to sign his book, Jack Hinson's One Man War at Fort Defiance Civil War Park & Interpretive Center on Tuesday, April 17th from 5:00pm to 8:00pm.
Free and open to the public. Books will be available for purchase at the event. Contact Fort Defiance at 931.472.3351 or www.fortdefianceclarksville.com.
«Read the rest of this article»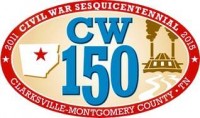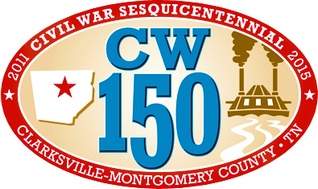 Montgomery County, TN – The Clarksville Montgomery County Civil War Sesquicentennial Commission is gearing up for numerous events and commemoration activities in the Clarksville-Montgomery County area.
Over the next three months, there will be a variety of offerings, for young and old alike, to reflect, relive and learn about Clarksville and Montgomery County's role in the Civil War.
«Read the rest of this article»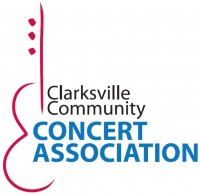 Clarksville, TN – The Claremont Trio, widely regarded as the premier piano trio of its generation, comes to Clarksville this Friday, October 14th as part of the Clarksville Community Concert Association 2011-12 series.
The Claremont Trio is sought after for its thrillingly virtuosic and richly communicative performances. These truly remarkable and personable musicians are known to "put the life back into music" says Dr. Morton Goldberg of Lebanon, Tennessee who heard them in concert in Boston.
«Read the rest of this article»
The Gateway Chamber Ensemble has been making waves in the tight knit classical music community since they first formed in the fall of 2008. The group kicked off their 2010-2011 concert series with what they describe as a  new beginning. "The recurring thread this season will be composers we've heard of but approached in ways they aren't usually done," Dr. Gregory Wolynec, APSU associate professor of music and director of the ensemble, said. "It included works that we might not have heard of before, that don't have a natural home. They are too small to be done by a full symphony or orchestra, and yet they are too large to be done by a typical chamber group. All our works will be done with 10 to 25 players. For most of these pieces, these are the only performances in these conditions they'll get all year."
The evening's performance featured the ensembles interpretation of masterworks such as Joseph Haydn's Symphony No. 6 "Let Matin," Samuel Barber's "Adagio for Strings" and Aaron Copland's "Appalachian Spring."
«Read the rest of this article»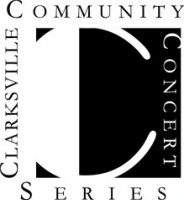 The Clarksville Community Concert Association held the fourth of their planned five concerts in their 2009-2010 Concert series with a performance by the Gateway Chamber Ensemble at Austin Peay State University on Monday evening. The Community Concert Series is co-sponsored by the APSU Center of Excellence for the Creative Arts,  and brings in world class performers to give concerts in our city.
World Class is a description which easily fits the Gateway Chamber Ensemble, which is based around Austin Peay State University's outstanding performing faculty and supplemented with the area's leading professional musicians. Members of the ensemble include Lisa Vanarsdel-flute, Jeanette Zyko-oboe, Mingzhe Wang-clarinet, Brian Horner-saxophone, Dawn Hartley-basson, Francis Massinon-horn, Emily Hanna Crane-violin, Shu-Zheng Yang-viola, Michael Samis-cello, Timothy Pearson-bass, and the group is conducted by Gregory Wolynec. They perform milestone works of  chamber music both from the past and from the present.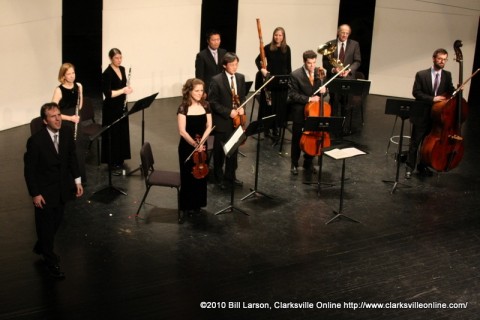 «Read the rest of this article»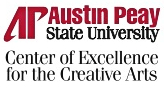 Mundell Lowe and James Ferguson came together with the talented musicians of the Austin Peay State University Department of Music & Conductor Gregory Wolynec to present "Who comes this night… An evening of Christmas Music." Saturday evening. The Concert was a joint production of the APSU Department of Music and the APSU Center of Excellence for the Creative Arts.
«Read the rest of this article»

When you think about Paris, you can't help but to think of the arts. In addition to the wonderful paintings from that period, Paris was also the center of what amounts to a perfect storm in music. The rise of Jazz in America had reached Paris with the influx of Americans musicians, after the end of the first World War. That was what was showcased during the Dimension's New Music Series a free concert hosted by the Austin Peay Center of Excellence for the Creative Arts. The evenings program delved into the wonderful music that came out of the city of Paris Between the Wars: 1918-1939.
The first set featured Maurice Ravel's Noble and Sentimental Waltzes, which were a look back at a France that could no longer exist after that city passed through the maelstrom of the first world war.
Patricia Halbeck takes her seat and The piano starts to play a series of almost harsh and somewhat discordant notes with an upbeat refrain hinting at that innocence that was lost never to be found again.
She was followed by Stanley Yates who played a selection from Brazilian composer Heitor Villa-Lobos, his Twelve Études for Guitar which was written in 1928. In his playing You could hear the intertwining of European and Latin sounds and rhythms.
"To some degree, his guitar works also pay homage to Chopin, whose piano etudes were clearly the model for Villa-Lobos's Estudos for Guitar. These are true concert Études for the guitar and, like the Chopin works, are meant for the stage; they are not limited to the status of mere pedagogical tools. Villa-Lobos's Estudos also represent an attempt, consciously or subconsciously, to legitimatize the guitar as a concert instrument and raise it to the level of the piano…"

– Choro: a social history by Tamara Elena Livingston-Isenhour and Thomas George Caracas Garcia
«Read the rest of this article»