Topic: Employment Report

Market Commentary by Scott J. Brown, Ph.D., Chief Economist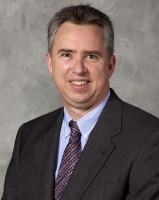 Next week, the ISM manufacturing data and the December Employment Report will be important, helping to set the near-term economic outlook (beyond the fiscal cliff).
Seasonal adjustment can be tricky in December, but we should see a moderately strong gain in nonfarm payrolls.
The unemployment rate is expected to be flat or slightly higher.
Congress returns and we may see some leadership changes in the House. «Read the rest of this article»

Market Commentary by Scott J. Brown, Ph.D., Chief Economist
There were a lot of economic reports this week and most of them were disappointing. Consumer confidence fell in June, with sharp declines in regions affected by the Gulf oil spill. The June Institute for Supply Management (ISM) survey suggested a moderation in the pace of manufacturing growth (still positive). Unit motor vehicle sales slowed somewhat in June. Pending home sales plunged in May, following the expiration of the homebuyers' tax credit.
Weekly jobless claims were higher than anticipated. The June Employment Report was a mixed bag. Nonfarm payrolls fell by 125,000, reflecting a 225,000 decline in temporary census workers, in line with expectations. However, private-sector payrolls rose a disappointing 83,000 – softer than expected, but not a disaster. The unemployment rate dropped to 9.5% (from 9.7% in May and vs. expectations of 9.8%), but the decline was due largely to a decrease in labor force participation. The employment-population ratio fell to 58.5% compared to 58.7% in May and 59.4% a year ago. Average weekly hours edged down, and average hourly earnings slipped 0.1% – both disappointing. «Read the rest of this article»

Market Commentary by Scott J. Brown, Ph.D., Chief Economist
The Federal Open Market Committee (FOMC) left the target range for federal funds unchanged (at from 0% to 0.25%) and repeated that economic conditions are likely to warrant exceptionally low rates "for an extended period." The FOMC noted that "the economic recovery is proceeding and that the labor market is improving gradually," but cautioned that "financial conditions have become less supportive of economic growth on balance, largely reflecting developments abroad." The FOMC also acknowledged that "underlying inflation has trended lower.".
The People's Bank of China said that it would allow greater flexibility in its currency, but cautioned that reform would be "gradual." Home sales figures were weaker than expected in May, even taking into account the impact of the expiration of the homebuyer tax credit on April 30. Durable goods orders were mixed. The estimate of first quarter 2010 gross domestic product (GDP) growth was revised lower (to 2.7%, compared to +3.2% in the advance estimate and +3.0% in the 2nd estimate). «Read the rest of this article»