Topic: employment
Montgomery County Centers Help Thousands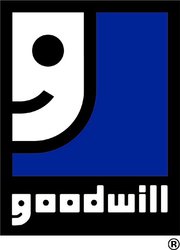 Nashville, TN – Goodwill Industries of Middle Tennessee far exceeded its mission goals for 2014, providing free employment services and job training to 28,159 people — including thousands from the Montgomery County area — and helping 9,558 land jobs, the not-for-profit agency announced Tuesday.
Goodwill's goals for last year were to assist 20,000 people and to place 6,000 in jobs. Those benchmarks were met in September. The organization, which serves 48 Tennessee counties, hopes to assist 30,000 people and place 10,000 in jobs in 2015. «Read the rest of this article»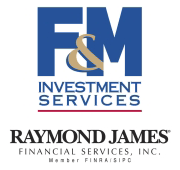 Clarksville, TN – The December Employment Report was a mixed bag. Nonfarm payrolls rose a disappointing 74,000 (median forecast: +195,000, although market participants were anticipating an upside surprise following a stronger-than-expected ADP estimate).
The November payroll figure was revised to +241,000 (from +203,000). Manufacturing rose by 9,000. Construction fell by 16,000, with weakness concentrated in nonresidential and in heavy construction and civil engineering (residential rose 6,200).
«Read the rest of this article»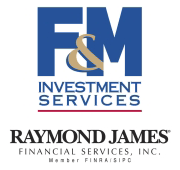 Clarksville, TN – Fear of Fed tapering hung over the stock market. Market participants believed that the November Employment Report would be the deciding factor for whether the Fed will begin to reduce the pace of asset purchases this month.
The jobs report was stronger than anticipated, but not as bad as feared. Payrolls rose by 203,000, a bit more than expected (median forecast: +180,000), with a mild net revision of +8,000 to the two previous months. Job gains were relatively broad-based.
«Read the rest of this article»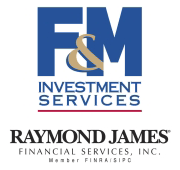 Clarksville, TN – Next week, the ISM Manufacturing Index should set the tone for the week, but the markets will put a lot of weight on the November jobs data.
Recall that the government shutdown did not have a noticeable impact on the October nonfarm payroll figures (which were stronger than anticipated), but did alter the household survey data (the unemployment rate and the employment/population ratio).
«Read the rest of this article»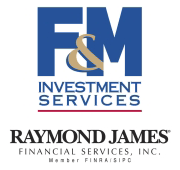 Clarksville, TN – In her nomination hearing before the Senate Banking Committee, Janet Yellen took a balanced approach in discussing how she would conduct monetary policy, but the markets took that as "dovish."
She gave no hint that the pace of asset purchases would be tapered anytime soon, but she also cautioned that the program could not last indefinitely. She noted that the economy is far from fully recovered and indicated that "we have farther to go" in the labor market.
«Read the rest of this article»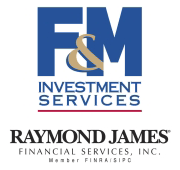 Clarksville, TN  – The economic data surprised. Real GDP rose at a stronger-than-expected 2.8% annual rate in the advance estimate for 3Q13, but the figure was boosted by faster growth in inventories (which added 0.8 percentage point to GDP growth).
Consumer spending rose at a 1.5% annual rate, while business fixed investment rose 1.6% – nothing to write home about. The partial government shutdown had a mixed impact on the October employment figures.
Nonfarm payrolls rose by 204,000 (median forecast: +125,000), while August and September figures were revised a net +60,000.
«Read the rest of this article»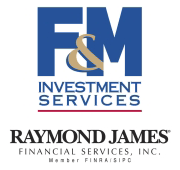 Clarksville, TN – The economic data were mixed, but mostly on the strong side of expectations. The ISM's two monthly surveys surprised to the upside. Motor vehicle sales advanced
However, the August Employment Report disappointed. Nonfarm payrolls rose by 169,000 (vs. a median forecast of +180,000 and expectations of an upside surprise). Figures for June and July were revised a net 74,000 lower (July went from +162,000 to +104,000).
Manufacturing rose by 6,000. Construction was flat. Retail added 44,000. The unemployment rate fell to 7.3%, but that was due to lower labor force participation (the lowest since May 1978).
«Read the rest of this article»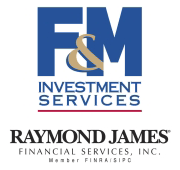 Clarksville, TN – The economic data were consistent with a slowing in the rate of overall growth in July.
The estimate of second quarter growth was revised higher (to a 2.5% annual rate, vs. +1.7% in the advance estimate), but that was almost entirely due to a smaller-than-expected trade deficit (the estimate of consumer spending growth was the same and the estimate of business fixed investment was only slightly different).
Personal income and spending figures showed a poor start for the consumer in 3Q13. Durable goods orders tanked in July, reflecting a drop in aircraft orders (which were strong in May and June). However, ex-transportation orders still disappointed.
«Read the rest of this article»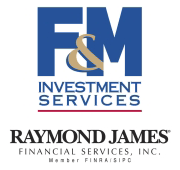 Clarksville, TN – The housing market is stronger than it's been in years. The U.S. economy grew an estimated 1.8% during the first quarter of 2013–not rip-roaring expansion, but an improvement over the previous quarter's 0.4%.
Employment isn't where it needs to be, but companies are no longer shedding jobs in record numbers and the Federal Reserve thinks the unemployment rate will fall roughly another half-percent by the end of the year. Weeks and even months have gone by without headlines about a new European debt crisis.
«Read the rest of this article»
Sentiment Stable as Employment Measure Records Third Straight Month in Positive Territory

Yonkers, NY – The Consumer Reports Index, an overall measure of Americans' personal financial health, shows Americans are reporting significantly fewer financial troubles. The Index's trouble tracker measure fell sharply to 34.0 from 41.7 a month earlier—the lowest level since the organization first measured it in April 2009.
The Consumer Reports trouble tracker has dropped more than 50 percent from its high-water mark in September 2009, when this measure reached 68.7. The greatest drop in financial difficulties over the past 30 days was among those in households earning less than $50,000, followed by the most affluent in homes earning $100,000 or more. Amidst this general drop in financial difficulties, middle-income Americans experienced a slight rise in financial troubles. «Read the rest of this article»