Topic: EMS

Clarksville, TN – Patrol units of the Clarksville Police Department were dispatched to a reported shooting on Cranklen Circle at 12:48pm on New Year's Day.
Emergency Medical Services personnel treated an adult female with gunshot wounds. The victim has been flown to Vanderbilt University Medical Center. Her condition is unknown at this time.
«Read the rest of this article»

Clarksville, TN – On Wednesday night, October 1st, 2014, at 10:25pm, the Clarksville Police Department responded to a shots fired call at an apartment on the 100 block of Jack Miller Boulevard.
The suspect(s) had fled from the scene before Officers arrived. There were two victims.
One victim was transported to Vanderbilt University Medical Center due to injuries sustained from the shooting. «Read the rest of this article»

Montgomery County, TN – One suspect is in custody today after a meth lab was found in a basement apartment of an Old Ashland City Road residence this morning.
Mollie Hickman, 25, who gave a 2314 Old Ashland City Road address was booked into the Montgomery County Jail and charged with initiation of the process with the intent to manufacture meth. Her bond was set at $10,000.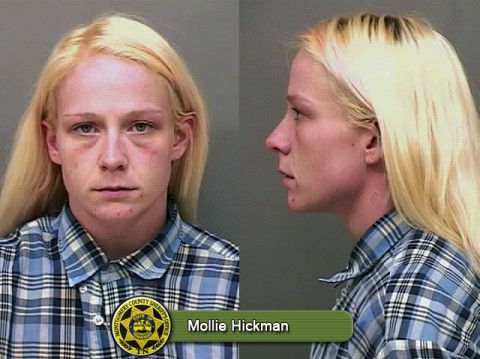 «Read the rest of this article»

Clarksville, TN – Clarksville Police report slow traffic in the area of Madison Street and Village Way, due to a traffic collision. East bound traffic will use the west bound lanes and west bound traffic will be diverted to Old Farmers Road. If at all possible, please avoid this area.
One individual is being transported by LifeFlight to Vanderbilt Medical Center and one individual will be transported by EMS to Gateway Medical Center.
Details will be given as soon as they come in. This just happened closer to 3:00pm, so units are on scene.

Montgomery County, TN – The Clarksville Police Department was dispatched to a vacant home on Madison Street in response to possible trespassing, which turned into a methamphetamine manufacturing investigation.
The property owner believed people had been in the home and told officers that he had seen signs of meth manufacturing. CPD contacted the 19th Judicial District Drug Task Force, Clarksville Fire Rescue and Montgomery County EMS.
«Read the rest of this article»

Nashville, TN – The Tennessee Department of Health is working to reduce deaths and life-threatening conditions caused by summer heat. With temperatures reaching into the 90s in much of the state, Tennessee residents and visitors are urged to exercise caution and take preventive steps to avoid heat exhaustion and heat stroke.
"While the elderly, children and those with existing health issues are most at risk, extreme heat can affect anyone," said TDH Commissioner John J. Dreyzehner, MD, MPH. "We want to remind everyone about ways to prevent heat-related illnesses and how to address them if they do occur." «Read the rest of this article»
Montgomery County, TN – On Tuesday, May 27th, Tennessee State Senator Mark Green presented Emergency Medical Services A-Shift with Proclamations from the State of Tennessee, along with state flags that have flown over the Capitol, for their heroism that he recently witnessed on an accident scene.
«Read the rest of this article»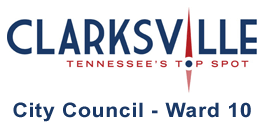 Clarksville, TN – Reference the Executive Agenda and Special Session item Resolution 42. This resolution concerns the building of city fire rescue and county EMS capabilities in the Industrial Park per the agreement between the state, county, city and Hankook Tire Company.
The state and Industrial Development Board will provide a combined $1.4 million grant to build the facilities. A single land parcel is also provided for this purpose.  The county and city will split this money to address these needs. «Read the rest of this article»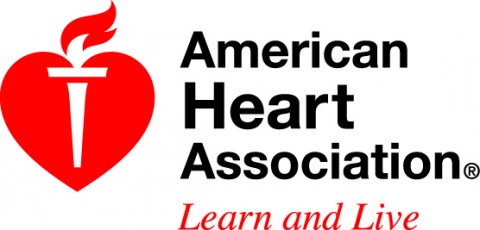 Nashville, TN – Mission: Lifeline, the American Heart Association's community-based initiative aimed at improving the system of care for heart attack patients, will be implemented across the state of Tennessee.
Every year in the United States, nearly 250,000 people experience ST-Elevation Myocardial Infarction (STEMI), the deadliest type of heart attack, in which blood flow is completely blocked to a portion of the heart. Timely treatment is essential: time is muscle and time is lives.

«Read the rest of this article»

Nashville, TN – The Tennessee Department of Safety and Homeland Security and the Tennessee Department of Transportation on Wednesday, May 7th, broke ground on a first of its kind training facility.
The Tennessee Traffic Incident Management Training Facility will be used to teach best practices for safe, quick clearance of major highway incidents. «Read the rest of this article»