Topic: English

Clarksville, TN – During this week (October 19th, 2015-October 23rd, 2015), Officers from the Clarksville Police Department's Traffic Unit have been assisting West Creek High School Academy of Criminal Justice and Homeland Security in an event called The Freshman Challenge.
The Freshman Challenge at WCHS: The WCHS students started the week by working a (simulated) vehicle incident.
«Read the rest of this article»

Clarksville, TN – Hazelwood Elementary School has been nominated by the state for the National Title I Distinguished School Award for sustained student achievement.
The National Title I Distinguished Schools Program is a project of the National Title I Association, established to publicly recognize qualifying Title I schools for the outstanding academic achievements of their students.
«Read the rest of this article»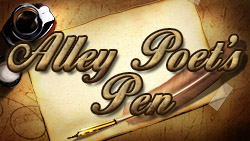 Nashville, TN – "Never Too Late…" (For an MFA)
Many people wonder what it's like to go back to school later in life to do something they were meant to do (or should have done) a long time ago. Some people dream of a long-forgotten talent being awakened, a paintbrush being lifted back up to a canvas, or delving into studies for an advanced degree in a field they're passionate about. Thankfully, in 2010, I found out what this is like.
In my case, passion was about picking up a pen. Looking into a blank page without fear—or most often into a computer screen.
«Read the rest of this article»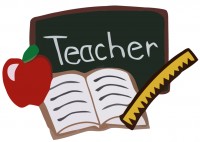 Clarksville, TN – A folk singer and a song writer whose name you may or may not know of is David Mallet. Originally from Maine, he lived in Nashville for many years but returned to his home state in 1997. His signature theme is called "Garden Song" and contains the line, "We are made of dreams and bones." Somehow this describes the human condition as only a poet can.
When educating a child, one has to always keep in mind the dual side of our existence on this planet. It's not uncommon when you are working diligently on some concept to be interrupted by a kindergartener or first grader who claims dramatically that he is bleeding and be shown a pinprick at the end of a tiny finger. The intellect and physical life of a child are always interconnected.
«Read the rest of this article»
Hears Restructured Remediation Success Story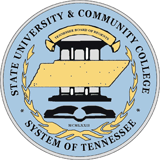 Cookeville, TN – Tennessee Board of Regents colleges are improving success rates for students who come to campus requiring remedial support.
Members of the Tennessee Board of Regents received the news during a report on academic initiatives at the Board's quarterly meeting on the campus of Tennessee Tech University today.
A pilot program involving almost 1,000 students that began at nine community colleges last year helped the colleges improve students' successful pass rate of the required freshman math course from about 10 percent to 62 percent overall, and in freshman writing from 30 percent to 74 percent. «Read the rest of this article»
APSU Sports Information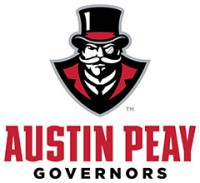 Hutchinson, KS – Marco Iten, Austin Peay State University senior golf standout, finally will get a look at the Prairie Dunes Country Club, Thursday, as the NCAA Golf Championship will begin with a 9:00am practice round.
Iten earned a bid to the golf championship by winning last weekend's NCAA Auburn Regional, shooting a three-round 8-under 208, becoming only the third golfer in Ohio Valley Conference history to advance to championship under the current format.
«Read the rest of this article»
Tennessee Tobacco QuitLine Offers FREE Support to Those Who Want to Quit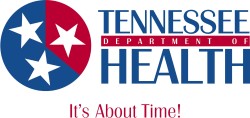 Nashville, TN – Quitting smoking is a popular New Year's resolution each year, but how many people actually quit?
Six out of 10 smokers require multiple quit attempts to stop smoking, according to the American Lung Association, but planning ahead can greatly improve a person's likelihood of quitting for good.

«Read the rest of this article»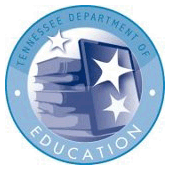 Nashville, TN – The Tennessee Department of Education recognized school districts across the state that significantly improved student performance and narrowed achievement gaps under Tennessee's accountability system.
The following five districts achieved exemplary status: Bells City Schools, Bradford Special School District, Elizabethton City Schools, Perry County Schools and Stewart County Schools.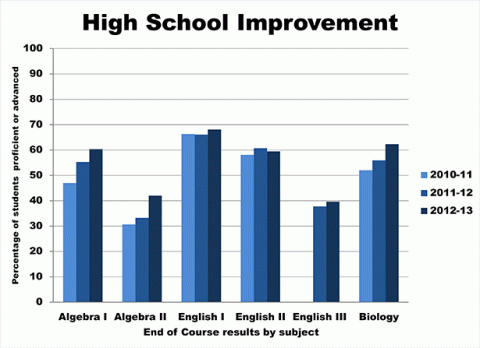 «Read the rest of this article»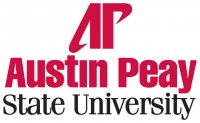 Clarksville, TN – Faculty and staff members at Austin Peay State University recently announced a number of publications, conferences and credentials as part of their professional and scholarly activities.
Chris Burawa, director of the Center of Excellence for the Creative Arts, has had several professional developments. He translated from Icelandic a short story by Óskar Magnússon, "Dr. Amplatz," which will be published in Best European Fiction 2014 by Dalkey Archive Press. «Read the rest of this article»

Montgomery County, TN – Director of Schools Dr. B. J. Worthington was presented with the Bob Grossman Leadership in School Communications Award last week by the National School Public Relations Association at its 60th annual national seminar in San Diego, CA.
Worthington's selection recognizes him as practicing superintendent of schools or CEO of an education agency, service center or intermediate unit for outstanding leadership in school public relations and communication.
«Read the rest of this article»