Topic: Environmental Quality Incentives Program

Nashville, TN – The Tennessee Wildlife Resources Agency has been informed that the Tennessee's Natural Resources Conservation Service (NRCS) has recently received $778,044 in additional funding to help crop and livestock producers through the Environmental Quality Incentives Program (EQIP).
Producers in areas designated as either D3 Drought, Extreme or D4 Drought  exceptional on the recent July 2012 U.S. Drought Monitor maps for Tennessee are eligible to apply for selected conservation practices. These areas include Benton, Carroll, Crockett, Dyer, Fayette, Gibson, Haywood, Henry, Houston, Humphreys, Lake, Lauderdale, Montgomery, Obion, Shelby, Stewart, Tipton, and Weakley counties. «Read the rest of this article»
Agriculture Secretary Vilsack Delivers Targeted Financial and Technical Assistance to Drought-Stricken Producers and Landowners in 19 States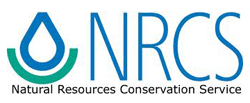 Nashville, TN – Agriculture Secretary Tom Vilsack today announced that USDA will target nearly $16 million in financial and technical assistance to help eligible crop and livestock producers in 19 states cope with adverse impacts of the historic drought gripping the nation.
"President Barack Obama and I continue to work across the federal government to provide relief for those farmers and ranchers who are affected by the severe drought conditions impacting many states across our nation," Vilsack said. "This additional assistance builds on a number of steps USDA has taken over the past few weeks to provide resources and flexibility in our existing programs to help producers endure these serious hardships." «Read the rest of this article»