Topic: Ernest Shelton Drive

Clarksville, TN – Saturday morning, at approximately 1:42am, the Clarksville Police Department was dispatched to a shooting in an apartment on Ernest Shelton Drive.
One subject was shot in the leg. The investigation is still open.
There is no further information at this time.

Clarksville, TN – A husband and wife were arrested after Clarksville Police received a call about a vehicle at Taco Bell's drive thru window with intoxicated occupants inside the vehicle.
On March 29th, 2013, around 12:19am, Clarksville Police Officers responded to the drive thru of Taco Bell, 788 North Riverside Drive in reference to a possible intoxicated driver.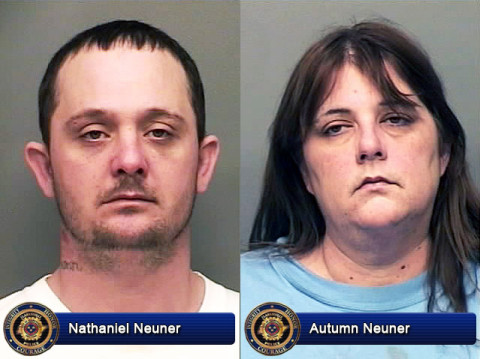 «Read the rest of this article»

Clarksville, TN – A man, Timothy John Spalding, claimed on November 20th, 2012, around 3:20am, that he was robbed by an unknown male in the vicinity of Ernest Shelton Drive.
He told officers that he had been hit in the head with a handgun, and when he regained consciousness that he had been robbed of $580.00. A investigation into the robbery by Detective Dave Bramel revealed the truth.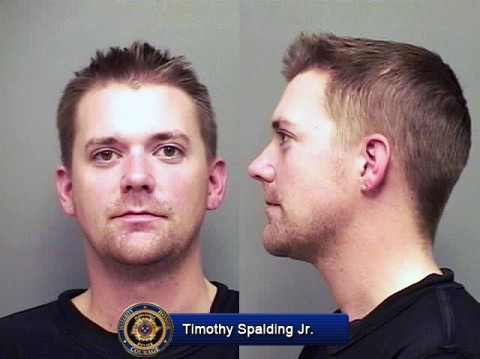 «Read the rest of this article»
Clarksville Police are trying to locate Howard Graves Jr. who has an Aggravated Robbery warrant on File

Clarksville, TN – On November 20th, 2012, around 3:20am, a 31 year old man was dropping off an acquaintance at Ernest Shelton Drive after taking her to get something to eat.  He parked his truck on the side of the road and got out.
A man, later identified as Howard James Graves Jr., yelled for the victim to come to his vehicle which was parked across the street. As the victim approached, Graves got out of the vehicle took off his coat, displayed a handgun, struck the man in the head with the handgun, at which time, the victim lost consciousness.
«Read the rest of this article»

On August 15th, 2010, officers responded to a Kraft Street hotel in reference to an anonymous caller that had locked them self in a bathroom. They told 911 there were 10 gang members in the room and several of them were armed, drug activity was going on, and no one was being allowed to leave. The caller also indicated that Owen Childs was in the room. 
A warrant check indicated that Childs had several warrants on file. The officers located the room which the caller described and spoke to a woman that said there was no one else in the room.  When officers were allowed inside, they found a male hiding in the bathroom.  Initially, the male gave officers a false name, but officers were quickly able to discover the man's real name—Owen Wilson Childs. When officers approached Childs, he knocked over one of the officers and fled from the room.   
«Read the rest of this article»