Topic: Europe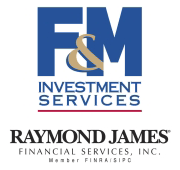 Clarksville, TN – What a week. Concerns about the downside risks to Europe and the rest of the world pushed global equity markets down and the U.S. followed. The economic data mattered little for the most part, but disappointing retail sales figures added to the drop in U.S. stocks on Wednesday.
Yields on long-term Treasuries sank sharply. Following a few days of elevated volatility, the financial markets appeared to settle down on Friday.
«Read the rest of this article»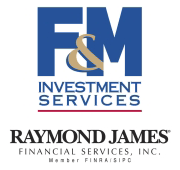 Clarksville, TN – The two weeks of trading this month took investors on a wild ride. The Dow Jones Industrial Average, for example, posted its biggest point gain and loss back to back for the first time since 1997, according to the Wall Street Journal
Last Tuesday's 273-point "Dow Dive" was reversed by Wednesday's 275-point "Dow Wow." But then the Dow slumped again, dropping 335 points on Thursday.
«Read the rest of this article»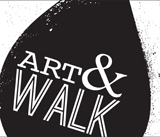 Clarksville, TN - Produced by The Downtown Clarksville Association, First Thursday Art Walk is a free, self-guided tour spanning a 5-block radius that combines visual art, live music, engaging events and more in the heart of Downtown Clarksville.
With 10+ venues, bars and businesses participating each month, the First Thursday Art Walk in Clarksville is the ultimate opportunity to savor and support local creative talent.
«Read the rest of this article»
Written by Alan Buis
NASA's Jet Propulsion Laboratory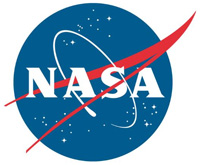 Pasadena, CA – Nitrogen and oxygen make up nearly 99 percent of Earth's atmosphere. The remaining one percent is comprised of gases that — although present in small concentrations — can have a big impact on life on Earth.
Trace gases called greenhouse gases warm the surface, making it habitable for humans, plants and animals. But these greenhouse gases, as well as clouds and tiny particles called aerosols in the atmosphere, also play vital roles in Earth's complex climate system.
«Read the rest of this article»
Approximately 2,000 additional jobs to be created
Wolfsburg, Germany – Within the framework of its Strategy 2018 plan, the Volkswagen Group is expanding its industrial footprint in the US. The Board of Directors of Volkswagen Group of America has decided to award the production of the new midsize SUV to the Chattanooga plant in Tennessee.
The Group will be investing a total of approximately US$900 million (€643 million) in the production of a newly developed, seven-passenger SUV, and creating 2,000 additional jobs in the US. About US$600 million (€432 million) will be invested in Tennessee.
«Read the rest of this article»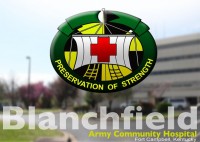 Fort Campbell, KY – Blanchfield Army Community Hospital (BACH) earned the Army's Safety and Occupational Health "Star Status" designation for safety following an on-site review May 27th-30th.
"Workplace safety is critical for organizations across the Army; however it is especially critical in a medical environment," said BACH commander Col. George N. Appenzeller. He explained that worksite safety helps ensure employees and patients are protected from a variety of potential serious hazards in clinical operations.
«Read the rest of this article»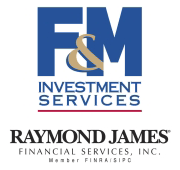 Clarksville, TN – While the markets managed solid gains over the last three months, investors continue to measure their enthusiasm as the U.S. economy maintains a less-than-robust growth trend heading into the second half of the year.
After a hesitant start to 2014, the markets gained momentum as the winter doldrums gave way to slow spring growth. But ever-present concerns over the Fed's imminent move to wind down its quantitative easing program and eventually raise rates again have kept stock market euphoria at bay.
«Read the rest of this article»
Written by Alan Buis
NASA's Jet Propulsion Laboratory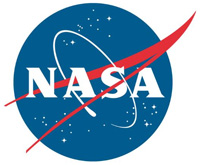 Pasadena, CA – June 19th marked the 15th anniversary of the launch of NASA's QuikScat, a satellite sent for a three-year mission in 1999 that continues collecting data. Built in less than 12 months, QuikScat has watched ocean wind patterns for 15 years and improved weather forecasting worldwide. Despite a partial instrument failure in 2009, it provides calibration data to international partners.
On this anniversary, the mission's team is calibrating ISS-RapidScat, the successor that will maintain QuikScat's unbroken data record. After its launch in a few months, RapidScat will watch ocean winds from the International Space Station (ISS) for a two-year mission.
«Read the rest of this article»

Clarksville, TN – International artist Paul Harmon exhibits his lyrical paintings in the Customs House Museum's Crouch Gallery beginning July 3rd.
The themes of Harmon's paintings always incorporate poetry, prose and ideas from the artist's interests and experiences.
«Read the rest of this article»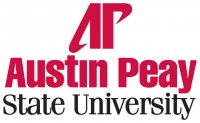 Clarksville, TN – A few years ago, three tall, flowering cherry trees grew on the western side of Austin Peay State University's Sundquist Science Complex. They provided a nice, welcoming entry into the building, but in 2007, Tennessee suffered from a record-setting drought.
Temperatures reached 113 degrees Fahrenheit that summer, and by the fall, the 20-foot tall trees were dead.
«Read the rest of this article»