Topic: European Space Agency
Written by Karen O'Flaherty
European Space Agency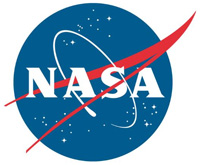 Pasadena, CA – The European Space Agency's orbiting X-ray observatory, XMM-Newton, has proved the existence of a "gravitational vortex" around a black hole. The discovery, aided by NASA's Nuclear Spectroscopic Telescope Array (NuSTAR) mission, solves a mystery that has eluded astronomers for more than 30 years, and will allow them to map the behavior of matter very close to black holes. It could also open the door to future investigations of Albert Einstein's general relativity.
Matter falling into a black hole heats up as it plunges to its doom. Before it passes into the black hole and is lost from view forever, it can reach millions of degrees. At that temperature it shines X-rays into space.
«Read the rest of this article»
Written by Francis Reddy
NASA's Goddard Space Flight Center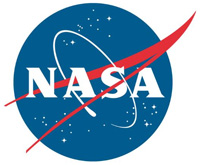 Greenbelt, MD – LISA Pathfinder, a mission led by the European Space Agency (ESA) with contributions from NASA, has successfully tested a key technology needed to build a space-based observatory for detecting gravitational waves.
These tiny ripples in the fabric of space, predicted by Albert Einstein a century ago, were first seen last year by the ground-based Laser Interferometer Gravitational-Wave Observatory (LIGO).
Seismic, thermal and other noise sources limit LIGO to higher-frequency gravitational waves around 100 cycles per second (hertz).
«Read the rest of this article»
Written by Michele Johnson
NASA's Ames Research Center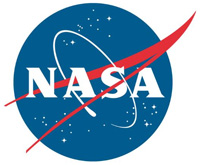 Moffett Field, CA – Dwarf planets tend to be a mysterious bunch. With the exception of Ceres, which resides in the main asteroid belt between Mars and Jupiter, all members of this class of minor planets in our solar system lurk in the depths beyond Neptune.
They are far from Earth – small and cold – which makes them difficult to observe, even with large telescopes. So it's little wonder astronomers only discovered most of them in the past decade or so.
Pluto is a prime example of this elusiveness. Before NASA's New Horizons spacecraft visited it in 2015, the largest of the dwarf planets had appeared as little more than a fuzzy blob, even to the keen-eyed Hubble Space Telescope.
«Read the rest of this article»
Written by Steve Cole
NASA Headquarters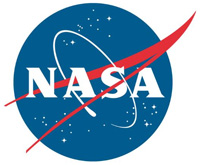 Washington, D.C. – For more than three decades NASA has focused its space-faring skills and science chops CSI-like on an elusive global killer. Later this month, that pursuit takes us to East Asia. In a few years, part way to the moon.
We are getting close.
Air pollution causes an estimated 152,000 deaths a year across the Americas and more than 2 million deaths in the Western Pacific, according to the United Nations. Some parts of the world have a detailed view of local air quality from ground sensor networks and forecast models that generate public alerts. But for much of the world this type of information and warning are not available.
«Read the rest of this article»
Written by Emily Baldwin
European Space Agency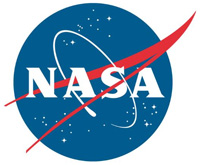 Pasadena, CA – NASA's Cassini spacecraft has detected the faint but distinct signature of dust coming from beyond our solar system. The research, led by a team of Cassini scientists primarily from Europe, is published this week in the journal Science.
Cassini has been in orbit around Saturn since 2004, studying the giant planet, its rings and its moons. The spacecraft has also sampled millions of ice-rich dust grains with its cosmic dust analyzer instrument. The vast majority of the sampled grains originate from active jets that spray from the surface of Saturn's geologically active moon Enceladus.
«Read the rest of this article»
Written by Elizabeth Ferrara
NANOGrav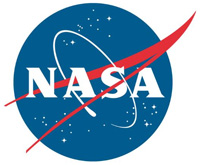 Pasadena, CA – The recent detection of gravitational waves by the Laser Interferometer Gravitational-Wave Observatory (LIGO) came from two black holes, each about 30 times the mass of our sun, merging into one. Gravitational waves span a wide range of frequencies that require different technologies to detect.
A new study from the North American Nanohertz Observatory for Gravitational Waves (NANOGrav) has shown that low-frequency gravitational waves could soon be detectable by existing radio telescopes.
«Read the rest of this article»
Written by Preston Dyches
NASA's Jet Propulsion Laboratory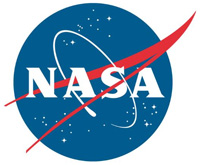 Pasadena, CA – NASA's Cassini mission is entering its next chapter with an orbital choreography meant to tilt the spacecraft's orbit out of Saturn's ringplane.
The second of five large propulsive maneuvers in this campaign took place on Saturday, January 23rd. Each maneuver in the series sets up a subsequent gravity-assist flyby of Saturn's massive moon Titan, which reshapes the spacecraft's orbit, sending it to increasingly higher inclination with respect to Saturn's equator.
«Read the rest of this article»
Written by Elizabeth Landau
NASA's Jet Propulsion Laboratory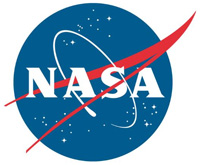 Pasadena, CA – While some technologies were created to make spacecraft move billions of miles, the Disturbance Reduction System has the opposite goal: To keep a spacecraft as still as possible.
The thruster system, managed by NASA's Jet Propulsion Laboratory, Pasadena, California, is part of the European Space Agency's LISA Pathfinder spacecraft, which launched from Kourou, French Guiana on December 3rd, 2015 GMT (December 2nd PST).
LISA Pathfinder will test technologies that could one day allow detection of gravitational waves, whose effects are so miniscule that a spacecraft would need to remain extremely steady to detect them.
«Read the rest of this article»
Written by DC Agle
NASA's Jet Propulsion Laboratory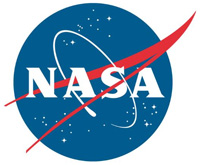 Pasadena, CA – NASA's Juno mission to Jupiter has broken the record to become humanity's most distant solar-powered emissary. The milestone occurred at 11:00am PT (2:00pm ET, 19:00 UTC) on Wednesday, January 13th, when Juno was about 493 million miles (793 million kilometers) from the sun.
The previous record-holder was the European Space Agency's Rosetta spacecraft, whose orbit peaked out at the 492-million-mile (792-million-kilometer) mark in October 2012, during its approach to comet 67P/Churyumov-Gerasimenko.
«Read the rest of this article»
Written by Whitney Clavin
NASA's Jet Propulsion Laboratory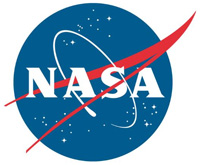 Pasadena, CA – Euclid, a planned mission to investigate the profound cosmic mysteries of dark matter and dark energy, has passed its preliminary design review. This clears the way for construction to begin.
Euclid is a European Space Agency mission with important contributions from NASA, including infrared detectors for one instrument and science and data analysis.
Euclid is designed to give us important new insights into the "dark side" of the universe — namely dark matter and dark energy, both thought to be key components of our cosmos.
«Read the rest of this article»