Topic: Evading Arrest

Clarksville, TN – On Sunday morning, April 16th, 2017 around 2:28am, Clarksville Police Officers responded to a truck being broken into at Mann Circle and spoke to a witness who gave a detailed description of the suspects.
When Officer Castin Lanham arrived in the area, he spotted two men meeting the description given by the witness near the intersection of Oak Street and Mann Circle. The two men were seen carrying items in their hands.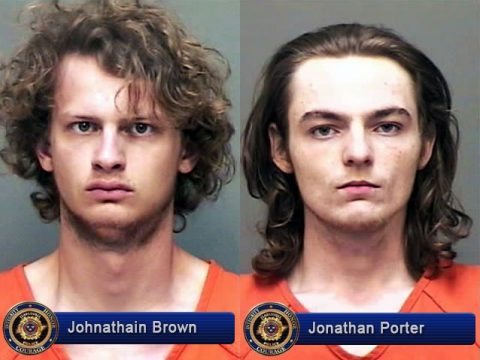 «Read the rest of this article»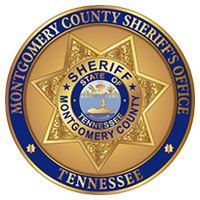 Clarksville, TN – Investigators with the Montgomery County Sheriff's Office have arrested one man and another remains on the run after a brief pursuit Tuesday afternoon.
Darren Walton, 39, wanted for theft of property, was observed driving on Chapel Hill Road with a male passenger.
Deputies attempted to initiate a traffic stop, however Walton accelerated and turned into an open field near Liverworth Road and drove towards a tree line.
«Read the rest of this article»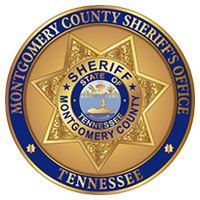 Montgomery County, TN – Montgomery County Sheriff's Deputies (MCSO) aided by the Clarksville Police Department (CPD) and Tennessee Highway Patrol (THP) apprehended a dangerous felon early Friday morning.
Anthony Atkins, 28, had warrants on file from an incident that occurred earlier this month when he allegedly kidnapped his girlfriend by gunpoint and threatened to torture and kill her.
An anonymous tip led deputies to Atkins location at a home in the 1500 block of Briar Hill Road. He attempted to evade apprehension by jumping from a rear bedroom window and running on foot to a nearby wooded area.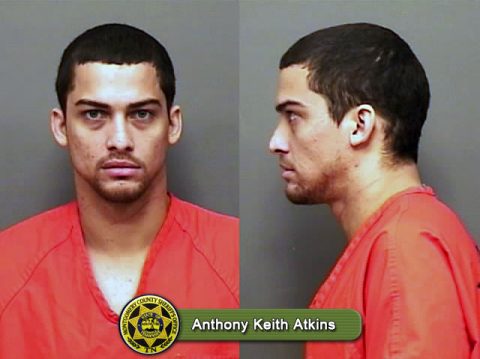 «Read the rest of this article»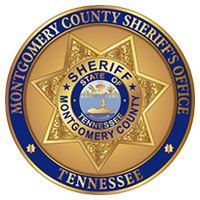 Montgomery County, TN – On the morning of January 24th, 2017, Sergeant James Derico observed a vehicle on Rossview Road traveling twenty miles per hour over the speed limit. Derico initiated a traffic stop in the 2900 block of International Boulevard.
Sgt. Derico learned that the driver, Michael Anthony Olds, 25, had felony warrants on file for aggravated burglary and possession of a firearm during a felony. Those charges stemmed from a home invasion in Clarksville last year.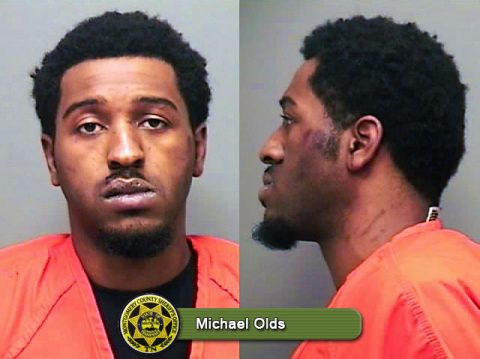 «Read the rest of this article»

Clarksville, TN – A mid-morning traffic stop resulted in a slightly injured police officer and an aggravated assault warrant in the Kroger's Grocery parking lot at 1489 Madison Street.
District 2 Patrol Officer David McLaughlin stopped a black four-door Honda Accord at 11:08am because of outstanding arrest warrants. Eric Todd Jackson initially stopped for the officer, but refused to get out of his car.
«Read the rest of this article»

Clarksville, TN – The Montgomery County Sheriff's Office (MCSO) is doing Warrant Wednesday to help reduce the over 6000 active warrants on file.
Every Wednesday three wanted individuals will be spotlighted on the Sheriff's Office Facebook page. They will be chosen based on felonies committed, number of warrants on file, or if they are considered dangerous.
This week's Warrant Wednesday focuses on Christin Michelle Chaivre, Joseph Hnosko, and Tyriq Saafir.
«Read the rest of this article»
Tennessee State Representative Curtis Johnson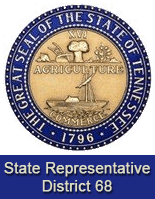 Nashville, TN – The 109th Tennessee General Assembly adjourned on April 22nd, 2016 to become a part of Tennessee history with passage of major legislation to reduce crime, cut tax burdens, spur job growth, accelerate the state's success in K-12 education, boost the number of college graduates, curb drug abuse and curtail drunk driving.
State lawmakers also passed significant legislation to ease traffic congestion, reduce child abuse, aid farmers, increase access to healthcare and medication, increase voter participation and provide a safer environment for the elderly.
Following, please find a copy of some of the highlights of this year's legislative action.
«Read the rest of this article»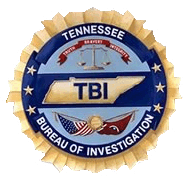 Nashville, TN – An investigation by Special Agents with the Tennessee Bureau of Investigation has resulted in a Montgomery County man facing multiple charges, including aggravated assault, in connection with a 2015 shooting involving Humphreys County deputies.
On November 11th, 2015, at the request of 23rd District Attorney General Ray Crouch, TBI Special Agents began investigating an officer-involved shooting off Highway 13 in Waverly, TN.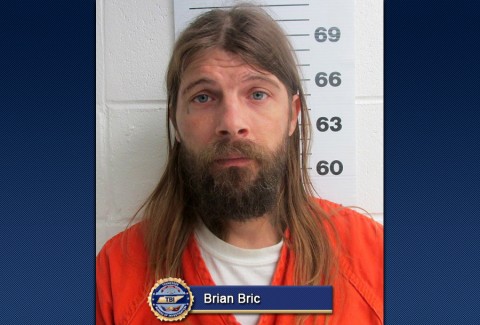 «Read the rest of this article»

Clarksville, TN – On Wednesday, October 28th, 2015, the Hastings located at 1600 Fort Campbell Boulevard was robbed between 10:50am and 11:00am. Clarksville Police put out a request for public help to identify the robbery suspect.
Yesterday, October 28th, 2015, the suspect was identified as 26-year-old Nicholas Jeffery Hull from Clarksville. Detective Kevin A Shaw secured a warrant on Hull for the Robbery at Hastings.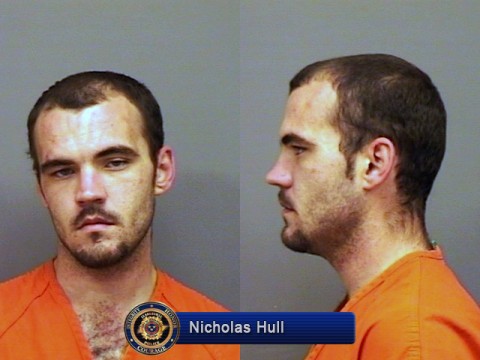 «Read the rest of this article»

Clarksville, TN – Montgomery County Sheriff's Office (MCSO) Deputies have recovered a stolen vehicle and stolen gun over the weekend.
While on routine patrol Deputy Jonathan Inman located a stolen vehicle on Cumberland Drive. Inman followed the vehicle as it turned onto Martin Street and called for backup.
Inman, joined by Deputy Kelley Potter, attempted to make a traffic stop. When the deputies exited their patrol vehicles, the suspects made a 360 degree turn in the street, then drove off at a high rate of speed.
«Read the rest of this article»