Topic: Exoplanets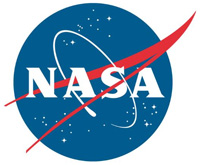 Pasadena, CA – NASA says the feat of staying highly synchronized while airborne can be appreciated by anyone who's ever seen aircraft engaged in formation flying. In work sponsored by NASA's Exoplanet Exploration Program (ExEP), engineers at the Jet Propulsion Laboratory in Pasadena, California, are taking formation flying to a new extreme.
Their work marks an important milestone within a larger program to test the feasibility of a technology called a starshade. Although starshades have never flown in space, they hold the potential to enable groundbreaking observations of planets beyond our solar system, including pictures of planets as small as Earth.
«Read the rest of this article»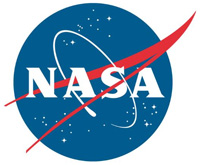 Greenbelt, MD – NASA says scientists may have found a way to tell if alien worlds have a climate that is suitable for life by analyzing the light from these worlds for special signatures that are characteristic of a life-friendly environment.
This technique could reveal the inner edge of a star's habitable zone, the region around a star where liquid water could exist on the surface of a rocky planet.
"Habitable planets by definition have water on their surfaces," said Eric Wolf of the University of Colorado, Boulder. "However, water can come in the forms of ocean, ice, snow, vapor, or cloud. Each of these forms of water have very different effects on climate. "
«Read the rest of this article»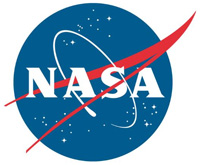 Mountain View, CA – Astronomers have discovered a third planet in the Kepler-47 system, securing the system's title as the most interesting of the binary-star worlds. Using data from the NASA Kepler space telescope, a team of researchers, led by astronomers at San Diego State University, detected the new Neptune-to-Saturn-size planet orbiting between two previously known planets.
With its three planets orbiting two suns, Kepler-47 is the only known multi-planet circumbinary system. Circumbinary planets are those that orbit two stars.
«Read the rest of this article»
NASA Jet Propulsion Laboratory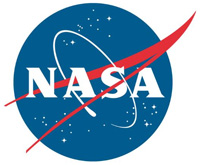 Pasadena, CA – Researchers at NASA's Jet Propulsion Laboratory in Pasadena, California, are cooking up an alien atmosphere right here on Earth. In a new study, JPL scientists used a high-temperature "oven" to heat a mixture of hydrogen and carbon monoxide to more than 2,000 degrees Fahrenheit (1,100 Celsius), about the temperature of molten lava.
The aim was to simulate conditions that might be found in the atmospheres of a special class of exoplanets (planets outside our solar system) called "hot Jupiters."
«Read the rest of this article»
NASA's Goddard Space Flight Center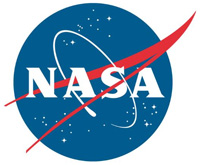 Greenbelt, MD – NASA's Transiting Exoplanet Survey Satellite (TESS) has found three confirmed exoplanets, or worlds beyond our solar system, in its first three months of observations.
The mission's sensitive cameras also captured 100 short-lived changes — most of them likely stellar outbursts — in the same region of the sky. They include six supernova explosions whose brightening light was recorded by TESS even before the outbursts were discovered by ground-based telescopes.
«Read the rest of this article»
NASA's Jet Propulsion Laboratory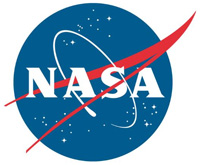 Pasadena, CA – NASA has a new mission to Mars, and it's taking podcast listeners along for the ride.
Launched Monday, October 29th, 2018 the eight-episode series "On a Mission" follows the InSight lander as it travels hundreds of millions of miles and attempts to land on Mars on November 26th.
"On a Mission" will be the first JPL podcast to track a mission during flight, through interviews with the InSight team at NASA's Jet Propulsion Laboratory in Pasadena, California.
«Read the rest of this article»
NASA Headquarters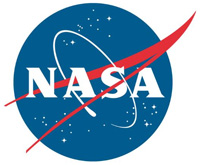 Washington, D.C. – Using NASA's Hubble and Kepler space telescopes, astronomers have uncovered tantalizing evidence of what could be the first discovery of a moon orbiting a planet outside our solar system.
This moon candidate, which is 8,000 light-years from Earth in the Cygnus constellation, orbits a gas-giant planet that, in turn, orbits a star called Kepler-1625. Researchers caution that the moon hypothesis is tentative and must be confirmed by follow-up Hubble observations.
«Read the rest of this article»
NASA Headquarters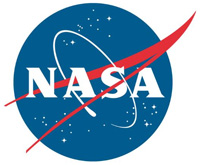 Washington, D.C. – Since the beginning of civilization, humanity has wondered whether we are alone in the universe. As NASA has explored our solar system and beyond, it has developed increasingly sophisticated tools to address this fundamental question.
Within our solar system, NASA's missions have searched for signs of both ancient and current life, especially on Mars and soon, Jupiter's moon Europa. Beyond our solar system, missions, such as Kepler and TESS, are revealing thousands of planets orbiting other stars.
«Read the rest of this article»
NASA's Ames Research Center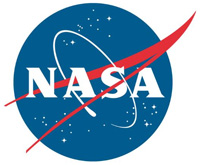 Mountain View, CA – Scientists have always wondered how Uranus got tilted so much that it spins on its side, and now research on the planet's early formation gives us new insight. Four billion years ago, scientists believe a young proto-planet of rock and ice collided with Uranus, causing its extreme tilt. Instead of rotating like a top spinning nearly upright, as Earth does, the planet "rolls" on its side as it circles the sun.
The research team, led by Durham University, UK, in collaboration with scientists at NASA's Ames Research Center in Silicon Valley, used advanced computing techniques to create the most detailed simulation to date of the suspected impact.
«Read the rest of this article»
NASA's Ames Research Center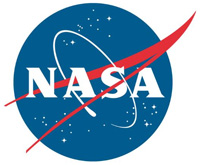 Silicon Valley, CA – NASA's planet-hunting Kepler spacecraft began the 18th observing campaign of its extended mission, K2, on May 12th, 2018. For the next 82 days, Kepler will stare at clusters of stars, faraway galaxies, and a handful of solar system objects, including comets, objects beyond Neptune, and an asteroid. The Kepler spacecraft is expected to run out of fuel within several months.
Campaign 18 is a familiar patch of space, as it's approximately the same region of sky that Kepler observed during Campaign 5 in 2015. One of the advantages of observing a field over again is that planets outside the solar system, called exoplanets, may be found orbiting farther from their stars. Astronomers hope to not only discover new exoplanets during this campaign, but also to confirm candidates that were previously identified.
«Read the rest of this article»