Topic: FAA

Clarksville, TN – In Clarksville, it's not unusual to see military aircraft flying over town, but next year, a new bachelor's degree program at Austin Peay State University will put a few civilian helicopters into the local sky.
That's because the University is in the final approval stages of a Bachelor of Science degree in Aviation Science, with a concentration in rotor wing (helicopters), beginning next fall. The program will be the first rotor-wing flight school attached to a bachelor's degree in the state.
«Read the rest of this article»
Written by Jay Levine, X-Press editor
NASA Armstrong Flight Research Center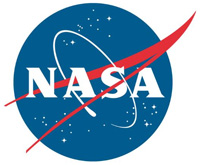 Edwards, CA – NASA commercialized technology enabled vital bird's eye views of the Houston disaster areas left in the wake of Hurricane Harvey that helped first in the search and rescue mission and then in damage assessment.
The unmanned aircraft systems (UAS) detect and avoid technology (DAA) developed and flight tested at NASA Armstrong Flight Research Center in California used in Texas fulfils a primary goal that Armstrong researcher Ricardo Arteaga and his team had from the start – help people.
«Read the rest of this article»
Written by Jim Banke
NASA's Aeronautics Research Mission Directorate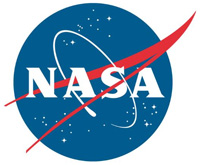 Hampton, VA – Commercial airline pilots who as children played "Follow the Leader" will have no problem with a new air traffic control innovation NASA and its partners are working on that also will make passengers happier.
It's called Flight Deck Interval Management, or FIM, and it promises to safely increase the number of airplanes that can land on the same runway at busy airports by more precisely managing the time, or interval, between each aircraft arrival.
«Read the rest of this article»

Clarksville, TN – Give Austin Peay State University student Dominic Critchlow a balloon and a camera and he can quite literally show you the world.
A senior in APSU's Department of Physics and Astronomy and a 2015-16 Presidential Research Scholar, Critchlow has spent quite a bit of time researching a simple solution for the complex problem of computer assisted image remote sensing through high altitude balloons.
«Read the rest of this article»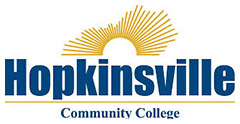 Hopkinsville, KY – Hopkinsville Community College's Balloon Satellite Club reached out to area high schools and asked that they submit experiment proposals for consideration to be a part of a spring balloon satellite launch into near-space.
Heritage Christian Academy (HCA) and Trigg County High School (TCHS) are the winning schools and will have their experiments fly on the NASA-sponsored launch scheduled for Friday, April 15th at a window between 11:30am- noon, lifting off from the grass area off of HCC's North Drive campus entrance.
«Read the rest of this article»
Written by Elizabeth Landau
NASA's Jet Propulsion Laboratory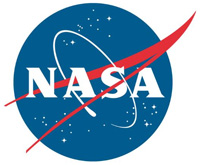 Pasadena, CA – Airplane accidents are especially dangerous because jet fuel is highly flammable under crash conditions. On impact, jet fuel is dispersed in the air as a fine mist, which triggers a sequence of events that can lead to a fire engulfing an entire plane.
Researchers at the California Institute of Technology and the Jet Propulsion Laboratory, which is managed by Caltech, have been working on additives that inhibit the formation of this highly flammable mist during collisions. These additives are based on long molecules called polymers.
«Read the rest of this article»
Written by David Weaver
NASA Headquarters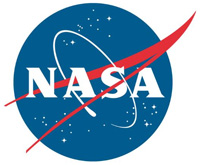 Washington, D.C. – In 2014, NASA took significant steps on the agency's journey to Mars — testing cutting-edge technologies and making scientific discoveries while studying our changing Earth and the infinite universe as the agency made progress on the next generation of air travel.
"We continued to make great progress on our journey to Mars this year, awarding contracts to American companies who will return human space flight launches to U.S. soil, advancing space technology development; and successfully completing the first flight of Orion, the next deep space spacecraft in which our astronauts will travel," said NASA Administrator Charles Bolden. "We moved forward on our work to create quieter, greener airplanes and develop technologies to make air travel more efficient; and we advanced our study of our changing home planet, Earth, while increasing our understanding of others in our solar system and beyond."
«Read the rest of this article»
Written by Frank Jennings, Jr.
NASA Glenn Research Center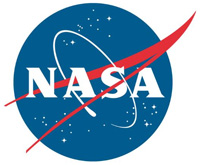 Cleveland, OH – Since the Concorde's final landing at London's Heathrow Airport nearly a decade ago, commercial supersonic air travel has been as elusive as a piece of lost luggage. However, this hasn't stopped NASA from continuing the quest to develop solutions that will help get supersonic passenger travel off the ground once more.
And, while aerospace engineers have made significant progress in their understanding of supersonic flight, one significant challenge remains: the loud sonic boom.
«Read the rest of this article»

Clarksville, TN – As of October 1st, 2013, the Clarksville Police Department (CPD) is pleased to announce Chaplain Modesto Martinez as the part-time Chaplain.
As the Chaplain at the CPD, he will assist in issues, such as; spiritual needs of officers and their families, counseling officers and their families, assist in community outreach programs, deliver specific notifications, and deal with transients and the homeless. These are just a few of the tasks for which Chaplain Martinez is responsible. «Read the rest of this article»
Written by Kathy Barnstorff
NASA Langley Research Center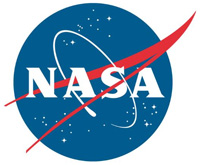 Hampton, VA – Anybody who says NASA researchers don't know how to have a smashing good time has not met a team at NASA's Langley Research Center in Hampton, VA.
They are test engineers whose job it is to make aircraft safer by crashing them.
In late August those engineers plan to drop a 45-foot long helicopter fuselage from about 30 feet to test improved seat belts and seats and to collect crash worthiness data.
«Read the rest of this article»