Topic: Faith Outreach Church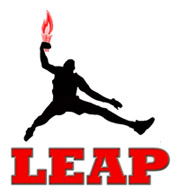 Clarksville, TN – April 29th, 2013 marked the 4 Year Anniversary for the LEAP Organization being registered as a 501c3 nonprofit organization. From its humble beginnings, the Clarksville based organization has grown to provide youth development services in Robertson County and Cheatham County.
To celebrate reaching this milestone the organization reached out to Chic Fil A on Wilma Rudolph Boulevard to create an family friendly atmosphere that encouraged board members, staff, volunteers, community partners, parents, and youth in the program to get to know one another.
«Read the rest of this article»

Clarksville, TN – On Saturday Hilldale Baptist Church played host to third annual Unity Day celebration. The goal of Unity Day is to build a stronger community by recognizing and joining together religious, governmental and business leaders in fellowship.
Unity Day was founded by Treva Gordon, the owner and publisher of the Convenient Shopper Magazine. "I was watching an awards show on television and I was so inspired by the way they honored the pop star's and the rap artists. It was wonderful; they had the gift bags, bling bling, the limos, and everything that went with it. That was awesome!" she said to herself.
«Read the rest of this article»
Austin Peay State University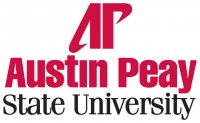 Clarksville, TN – On Saturday, April 21st The Montgomery County Disproportionate Minority Contact (DMC) Task Force under the Tennessee Commission on Children and Youth (TCCY) hosted the 2nd Annual Joint Conference on Juvenile Justice at the Morgan University Center.
This all day conference was sponsored by TCCY, APSU, Planters Bank, and the law office of Merriel Bullock Neal to make it free for youth and parents to participate and receive a catered breakfast and lunch meal.
«Read the rest of this article»

Clarksville, TN – The Clarksville City Council met for their regular meeting last night where they tacked a host of issues; including the the Expansion of the Winn Materials Barge Port, creating a capital project for repairs to the Smith-Trahern mansion, and a proposal to expand the number of Package Stores allowed in the city.
The Barge Port was approved, the Capital Project for Smith-Trahern Mansion was approved, and the expansion of the liquor establishments was rejected. Read on for much more! «Read the rest of this article»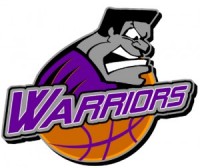 Clarksville, TN – Warriors Youth Basketball League is a co-ed youth league for grades K-8th. This league is designed to create a safe environment for youth to learn and enjoy the game of basketball.
The pastors of Faith Outreach Church, Drs. William and Ginger Luffman are dedicated to serving the community and as a result have opened this league to Clarksville/Montgomery County and surrounding areas. Parents are invited to participate in the league through coaching, assistant coaching, refereeing, and of course as a spectator. «Read the rest of this article»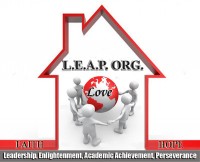 Clarksville, TN – The Clarksville community accepted the challenge of assisting First Missionary Baptist Church and the LEAP Organization take youth on a trip to Washington DC. This trip provides the youth with an opportunity to journey through our past and see history in the making through an historical and relevant tour of the Capitol.
The students will be exposed to a myriad of activities such as performances at the National Theaters, the National Gallery of Art, the Smithsonian, several memorials and monuments.
«Read the rest of this article»

Clarksville, TN – Join with Clarksville Area Churches for a Celebration of our Unity at 1st Assembly of God Church on June 4th 2011 from 6:00pm to 8:30pm. Last year Gospel Music Legend Ambassador Dr. Bobby Jones was honored along with several local pastors and non-profit organizations each of whom who strive to positively impact the Clarksville community. Hosts Yolanda Stewart and Kevin Kennedy will return as the hosts for the 2011 Celebration of Unity Day that will be held at 1st Assembly of God Church located at 1186 Fort Campbell Blvd. «Read the rest of this article»
It was 42 years ago today that civil rights leader Dr. Martin Luther King Jr. was assassinated in Memphis Tennessee at the The Lorraine Motel by James Earl Ray. Today also marks the 25th Anniversary of the Martin Luther King, Jr. Federal Holiday. The impact Dr. King had on people throughout the United States and the world can be felt just as strongly today as when he was here with us.
To ensure that the dream that Dr. King spoke so fondly of is not forgotten, members of the Clarksville community along with the Clarksville Branch of the NAACP and the Clarksville Area Ministerial Association will be joining together to celebrate his life today.
«Read the rest of this article»
I am writing to ask for your assistance. New Providence Middle School could really use some help with their FUEL program.  They have 120 students who take home a backpack of food each weekend and they have community sponsorship for about 50 of those students. They have attempted to round up donations to feed the rest through their guidance department and PTO shops for those remaining students.
If you would consider spreading the word so that anyone who may feel led to help with food or money for food could contribute that would be appreciated.  Please contact Mrs. Laura Barnett if you are able to assist in this matter. I know many churches are helping out at different schools.  I know that Faith Outreach for example is already committed to help 125 kids weekly at Byrns Darden Elementary School. This request is going out to elected officials, business owners, churches and citizens alike. Please step up and help. «Read the rest of this article»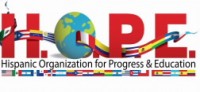 Clarksville, TN – Around 30 volunteers gathered in the basement of Forest Street United Methodist Church  yesterday to parcel out what will become a Thanksgiving bonanza for the poor and needy in our community. The Hispanic Organization for Progress & Education (H.O.P.E.) each year prepares and distributes Thanksgiving food baskets to people who applied at the Community Action Agency and other area organizations. "Applicants received food baskets custom tailored to their specific families needs." said H.O.P.E. President Elizabeth Vasquez-Adamski.
«Read the rest of this article»