Topic: Faith
Those of you who know me well know I didn't grow up in church. I mean, I went, occasionally. I went to church camp with a friend once. It was okay. Nothing really moved me. The worst part was, I always felt like an outsider.
It seemed that all the other kids knew more Bible stories and verses, and knew the customs of the church. This left me feeling sort of dumb and secretly embarrassed.
This didn't keep me from going to church when I was invited, but it did keep me from feeling like I would ever be a part of the church. I always imagined myself on the outside looking in, and at least three steps behind everyone else. «Read the rest of this article»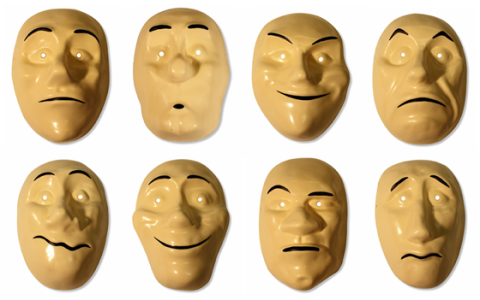 Most people don't realize who they really are. Most of us think of who we are at this very moment, not who we were created to be.
Adults, young and old alike, initially define their worth based on what they do for income. Their view of self-worth usually branches out from there, as that is easy to do, limiting who they are from the world's eyes, escaping having to define who they really want to be. This may come from past failures and unfulfilled desires. «Read the rest of this article»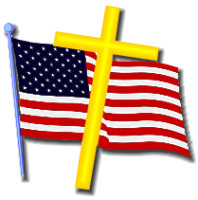 Clarksville, TN – Let me start by saying that I love America. I'll compare my combat patch with anyone who would dare question my love for country. I could have been born anywhere else in the world but God in his mercy and grace chose to allow me the privilege of being born in the USA. I love this place!
Our country is so awesome that someone with nothing can come here, work hard, and die a millionaire…and do it all legally!
I love that I get to publicly proclaim that Jesus Christ is the way, the truth, and the life and no one comes to the father except through Him, and there are no state police outside waiting to take me away (for now). «Read the rest of this article»
Author's Note: This is the fourth of a series of articles based on the prayer of St. Francis of Assisi beginning, "Lord, make me an instrument of your peace."
The short days of winter can set up feelings of despair in the best of us. We long for the green leaves of spring, the flowers, the warmth that pervades the atmosphere, the lightness of spirit that comes in hearing the songs of birds and the renewal of the Earth's beauty.
Almost everyone at one time or another suffers from "winter blues" when you want to sleep more and eat more and wish away the cold winter months.
For others, these short days actually set up a chemical reaction in the brain now branded SAD (seasonal affective disorder). Symptoms can begin as early as September and continue through April, but the worst days are the darkest days when one feels that he gets up in darkness and returns from work in darkness.
«Read the rest of this article»
Author's Note: This is the third of a series of articles based on the prayer of St. Francis of Assisi beginning, "Lord, make me an instrument of your peace."
St. Francis was born in 1182. His name at birth was Giovanni Bernadone, the son of Pietro and Picca Bernadone. His father, a cloth merchant, was probably the richest man in Assisi, Italy. Giovanni was nicknamed "Francis" ("Francesco" in Italian) supposedly because of his father's love of France where he traded a great deal. Francis lived the typical life of a spoiled rich young man during the time of the Troubadours. He loved to sing, wear expensive clothes, had a witty sense of humor, and was known to be the leader of frolic and good times with the young men of the town. He went to war as a soldier fighting for Assisi in 1204.
During his days as a soldier he contracted an illness and he is reported to have had a vision that caused him to return home and to lose his lust for a worldly life. He went on a pilgrimage to Rome and begged with beggars. This strengthened in him a desire for the life of poverty and returning home to Assisi, he began preaching in the streets, giving his money to charitable causes, and rebuilding churches that had fallen into ruin. He lived to be only 44 or 45, is responsible for assembling the first Christmas manger scene, and is commemorated in many contemporary gardens with statues of him with birds in his hands and animals around his feet. He is also reputed to have been the first person ever to have received the stigmata, the wounds of the crucifixion of Jesus.
«Read the rest of this article»
A Devotional By Brother Shepherd
In the scriptures in Luke 9:48, Jesus speaks about children. That verse reads this way in the KJV, "And said unto them, Whosoever shall receive this child in my name receiveth me: and whosoever shall receive me receiveth him that sent me: for he that is least among you all, the same shall be great." Jesus speaks about children in a lot of different places and how we are supposed to be like children.
It can be a little confusing a lot of the time, but when he speaks, he's talking about faith. If you ever observe a child and their parents, a child usually believes everything their parents tell them because they love and trust their parents. Christ wants us to love God the same way! Each day we should trust God and live the way he wants us to and that pleases the Father.
I have found in my own life that I am happier, more content, and satisfied when I trust my Heavenly Father. As this verse tells us that, we should receive a child in his name. He is telling us that we have a duty to less mature Christians than we are and that duty is to show them our child like faith as we trust God. An old song that some of the lyrics say, Trust and obey for there's no other way to be happy in Jesus. Let's all live to please our Heavenly Father.
This is Bro. Shep asking you to think about it.
Matthew 28:18-20
My life is upgraded this holiday season; it is a time for cultivating an already good relationship with my five grandchildren. My desire and goal is to make the bond between us an ever growing one. An intimate connection with them will enrich their lives and mine.
On Sunday at church we sang "This little light of mine, I'm going to let it shine." The lyrics and melody escorted me down Memory Lane. I learned that lively song in a Nazarene Church Sunday school. It was comforting to listen to this music again.
In my life of seventy-plus years, I remember men and women of faith who served as lights in my journey of faith. There were Jack Folson and Henry Meade, who picked me up on Sunday for religious education at the Central Church of the Nazarene. I credit their "light" for assisting me in spiritual pilgrimage as a youth. Through the "light" and inner glow of these influential lay leaders I was attracted to God. Through their patience, compassion and and devotion since I was 16 years old, I continue to sing "…everywhere I go, I'm going to let shine" as a testimonial to the development of my spiritual traits nurtured through wondrous grace. «Read the rest of this article»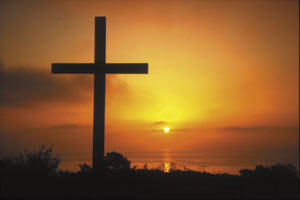 I confess that I am uninformed about the bottom lines of some organizations, charities, and churches I support with monetary gifts; I am uninformed about their budgets, incomes, expenditures, salaries and employees. I am also dismayed by faith organizations that hire and reward paid positions to direct family members.
In my understanding of stewardship, I learned from my parents and my faith group to give a percentage of my income to helping organizations. I not only believe supporting selecting organizations, I make it my practice to support the St. Louis Zoo, St. Jude Research Medical Center, and World Vision. For some of these gifts I receive a tax deduction. «Read the rest of this article»
For spiritual nourishment, I attend public worship services, view given religious programs, and read uplifting literature.
A few words about uplifting literature: In my spiritual pilgrimage I am discovering my faith rekindled through reading newspapers, magazines, books (fiction and non-fiction), and The Upper Room, a daily devotional guide published by the United Methodist Church.
Today, through prayer and thought the conclusion of the Upper Room devotional energized and encouraged my faith in our Lord.
The prayer is as follows:
"All caring God, we rejoice in being your children. Help us to feel your comfort, your love, your joy, your peace, and above all, your presence.  Amen."
The thought for the day, inspired by Psalm 139:1-12, is: "God's presence is a glorious and comforting gift." «Read the rest of this article»
This year is already marked by financial anxiety in Clarksville, in the United States, and around the world.Global markets are clearly declining in value. As we shop and check out, the total price distresses us; as we fill up with gas (even though that cost is dropping a bit, for now) we are shocked at the cost. As we paid for our gas purchase with our Sam's Club credit card the price was twice what it was at this time last year.
We are befuddled and and disciplining ourselves on expenditures. We diligently search for ways to reduce our travel. My daughter in Reno is resolved to not use her car one day a week. As we evaluate our financial flight we have a discoerted feeling that this financial problem is not short term, it will not be over in a few months. Our financial nosedive and free fall won't be over for a year or two. Maybe. «Read the rest of this article»