Topic: False Report

Clarksville, TN – On March 19th, 2015, William Lewis, a 27-year-old Clarksville resident, reported to Clarksville Police Officers a Burglary at his neighbor's (victim) apartment at an apartment complex on the 800 block of Peachers Mill Road.
Lewis advised that two black males entered the victim's apartment and ran out then got into a white Dodge Intrepid. Soon after Lewis' report to Officers, the Officers found that Lewis had a warrant on file for Violation of Probation with Rutherford County and was arrested on scene.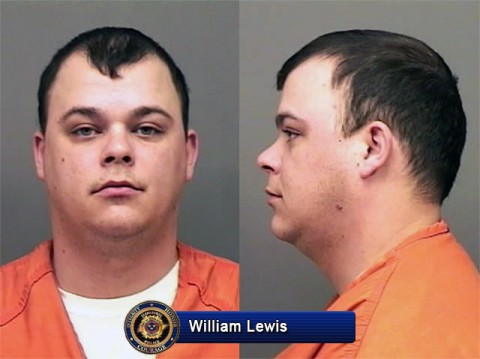 «Read the rest of this article»

Clarksville, TN – The Clarksville Police Department is looking for Glinorris Marvin Jackson. Jackson is a 21-year-old Clarksville resident. He has an active warrant with the following charges; Robbery, Firearm During Dangerous Felony, False Reports, Patronizing Prostitution and Driving on Suspended License.
If anyone can locate Jackson, please call Detective Dennis Honholt at 931.648.0656 Ext. 5260 or the CrimeStoppers TIPS Hotline at 931.645.TIPS (8477).
There are no photos of Jackson at this time.

Clarksville, TN – On March 30th, 2015 at 9:32am, Barbara Ishman reported to a Clarksville Police Department Officer that her vehicle had been burglarized at the Walmart on Fort Campbell Boulevard. Ishman stated that her Gateway laptop, Samsung tablet, and saxophone were taken from her unlocked vehicle while she was in Walmart shopping.
The laptop and tablet were items she was renting from a local rental company. She had called the rental company and advised that the property was stolen, and the company's representative provided her with the serial numbers of her items.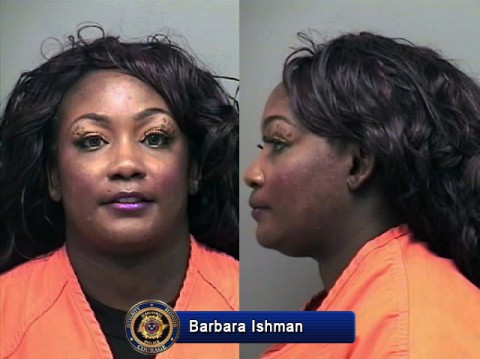 «Read the rest of this article»

Clarksville, TN – Sunday, November 23rd, 2014 at 5:57pm, an unknown subject called dispatch from a blocked phone number. The information the caller gave dispatch initiated a Clarksville Police Department TACT Team response at an address on Archwood Drive.
The CPD's TACT Team is called in when an incident presents a significant risk to law enforcement officers or the public. The call turned out to be a false report call. «Read the rest of this article»

Clarksville, TN – On November 14th, 2014 Detective Chris Cunningham, from the Clarksville Police Department, took over an investigation in regards to death threats posted on a social media network directed towards a middle school student.
After a thorough investigation and with the assistance of the social media network, it was determined the threats came from a fictitious account created by the student towards which the threats were directed.
The student has since been charged with filing a false police report. There is no further information at this time

Clarksville, TN – Today, October 17th, 2014, the suspect to the Kelsey Drive fatal vehicle collision that occurred on December 10th, 2013 was taken into custody.
He had 5 petitions on file through Juvenile Court for Vehicular Homicide, Aggravated Assault (X2), Accidents Involving Death, and False Reports.
There is no further information at this time.

Clarksville, TN – On September 26th, 2014 at 9:18am, Detective Andy Hurst, from the Clarksville Police Department, responded to a False Report at a bank on Fort Campbell Boulevard.
Bernard Davis had bank employees call 911 for him and report that a man that was sitting outside of the bank in his vehicle tried to rob him. Davis told Officers that the male driver of the vehicle had a gun when he tried to rob him.
«Read the rest of this article»

Clarksville, TN – On Tuesday, September 9th, 2014, Timothy Wallace was booked into Montgomery County Jail on his indictment in reference to four bomb threats at Trane, a local air efficiency business in Clarksville.
The threats occurred between the months of March and July of this year. All four threats were handwritten in various locations on the premises, such as; a wall, a bathroom stall divider, a toilet paper dispenser, and, a bathroom wall.
«Read the rest of this article»

Clarksville, TN – On August 23rd, 2014 at 11:51pm, the Clarksville Police Department responded to an Aggravated Assault. A nurse at the Gateway Medical Center's ER reported that she had a patient with a gunshot wound.
The patient, Mr. Kevin Griffin II, had been shot one time in his left leg right above his knee. Mr. Griffin stated that after he had driven his vehicle away from a local gas station, the suspect who allegedly shot him followed him in his vehicle.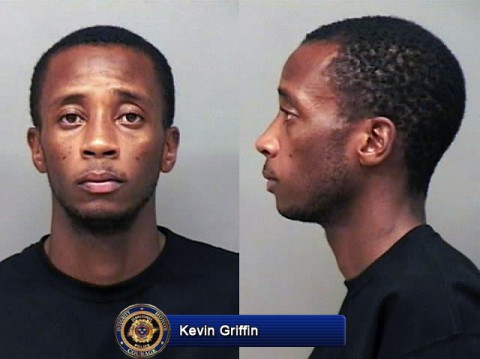 «Read the rest of this article»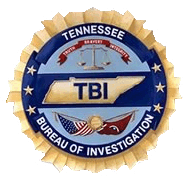 Nashville, TN – Tennessee Bureau of Investigation has arrested a Lewis County mother and daughter accused of filing a false report of rape.
At the request of 21st District Attorney General Kim Helper, TBI Special Agents began investigating Regina Hobbs and Kylie Barber on July 31st.
During the course of the investigation, Agents developed information that on June 14th, during a domestic argument, Regina Hobbs pointed a firearm at her husband at their residence on Thomas Avenue in Hohenwald.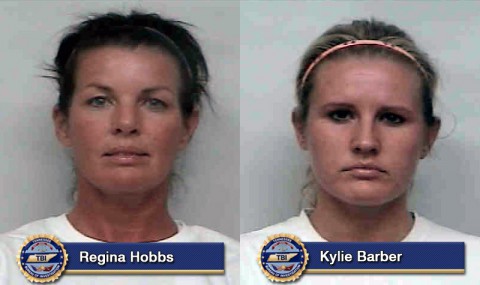 «Read the rest of this article»