Topic: Fannie Mae
Recently, I saw a graphic on Facebook depicting certain states in the USA where there were more people on welfare than working in that state. A couple of days later, I read a post that a friend shared on Facebook, again, about welfare.
I was not surprised at the post, rather, reminded that sometimes it takes a couple nudges for us to see what we're really seeing. The post was from Mike Huckabee, a former preacher and presidential candidate. «Read the rest of this article»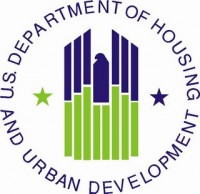 The U.S. Government announced several programs over the last few years to help homeowners in need of assistance to avoid foreclosure. These programs strive to help responsible homeowners who are simply having difficulty paying their mortgage.
Every day thousands of people like you have trouble making the next mortgage  payment. Though things may seem hopeless, help is available. However, you need to take the first step! If you ignore the problem you may lose your home to foreclosure, possibly affecting your ability to qualify for credit or to rent another  home.
Available programs include: «Read the rest of this article»

Chances are you've heard about the ongoing debate surrounding raising the U.S. debt ceiling and even more recently about Moody's announcement that it could potentially downgrade its credit rating for U.S. Treasuries and other institutions linked to the U.S. government.
On top of that, Standard & Poor's placed the U.S. on "CreditWatch Negative" based on the rising risk of a policy stalemate. The agencies themselves believe the risk of any payment default by the U.S. government is low, but increasing slightly. «Read the rest of this article»