Topic: FDIC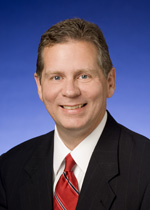 Clarksville, TN – Tennessee State Representative Joe Pitts provides Clarksville Online periodic updates and newsletters from his 67th District Legislative office.  This is his latest submission:
January brings an opportunity to make, and break resolutions, and think about filing your federal income tax return.  Before you stop reading here please let me bring to your attention an opportunity to put more cash in your pocket as you complete your tax return.
It is called an Earned Income Tax Credit (EITC) and for certain wage earners between the ages of twenty five to sixty five, earning less than $43,000 with three children in the family, you could qualify for this credit and increase your refund by hundreds and maybe thousands of dollars. «Read the rest of this article»
Federal Regulators Fine American Express an Additional $27.5 Million

Washington, D.C. – The Consumer Financial Protection Bureau (CFPB) today announced an enforcement action with orders requiring three American Express subsidiaries to refund an estimated $85 million to approximately 250,000 customers for illegal card practices.
This action is the result of a multi-part federal investigation which found that at every stage of the consumer experience, from marketing to enrollment to payment to debt collection, American Express violated consumer protection laws. «Read the rest of this article»
Protecting your assets — what to do if disaster strikes

Yonkers, NY – With natural disasters like hurricanes, earthquakes and tornados in the news so often, and the economy still struggling to stabilize, consumers are rightly concerned these days about their financial future should serious trouble strike.
"You can count on the government and sometimes your employer to help, but most of the burden of safeguarding your finances still falls on your shoulders," said Noreen Perrotta, Editor, Consumer Reports Money Adviser.
The experts at Consumer Reports Money Adviser provide the following checklist to help you fill any holes in your financial safety net. «Read the rest of this article»

According to reports just issued by the FDIC, F&M Bank has maintained its number one ranking for total deposits in Montgomery County for the sixth year in a row. F&M increased its market share in Montgomery County to 19.52% of total deposits, an increase of .56% over last year. According to the 2009 FDIC reports of deposits through June 30, 2009, Regions Bank ranked number two with 13.43%, while Legends Bank held the number-three position with 12.26%. Other banks with double-digit market share in Montgomery County include First Federal with 12.17%, U.S. Bank with 11.49% and Bank of America with 11.15%.
F&M Bank also maintained its number one deposit ranking for the entire Clarksville-Hopkinsville Metropolitan Statistical Area (MSA), which includes Stewart County, Tenn., and Trigg County, Ky. In 2009, F&M's deposit market share rose to 13.74%, up from 13.65% in 2008. Planters ranks number two with 11.12% and Regions rose to 10.24%, taking the number three spot away from BB&T. The FDIC issues deposit market share reports on all federally insured institutions annually. «Read the rest of this article»
Guest Commentator Dennis Kucinich, D-Ohio, offers a plan to save "Main Street."
While Wall Street and the Bush Administration try to blackmail Congress into a $700 billion bailout for corporations that have shown zero concern about the plight of the American people through the last decade, I have been working on a comprehensive alternative. Today, I am releasing a plan for economic recovery that will provide not only economic stimulus, but also fairness for everyday people on every "Main Street" in America. The plan  detailed will also be available on the campaign website www.kucinich.us.
Of course, this is a plan that has not only economic implications, but also moral and spiritual implications as well. The social, economic, and political divisions in our nation must be healed.  We can make a new beginning, seizing this moment of crisis and transforming it into a moment of rebirth for our nation. «Read the rest of this article»