Topic: Featured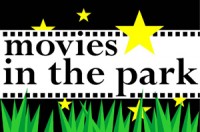 Clarksville, TN – Due to inclement weather Saturday, August 4th, 2012, the Movies in the Park showing of "Ratatouille", was cancelled. The showing has been rescheduled for this Saturday, August 11th, 2012 at the Heritage Park Soccer fields. "Ratatouille" is a 2007 computer-animated film that is rated G.
"Ratatouille" is about Remy a young rat in the French countryside who arrives in Paris, only to find out that his cooking idol is dead. When he makes an unusual alliance with a restaurant's new garbage boy, the culinary and personal adventures begin despite Remy's family's skepticism and the rat-hating world of humans.
«Read the rest of this article»
Video Games Are a Hot Item; E-books and Tablet Computers Make Inroads
68 Percent Plan to Give Something Not Many Want – Clothing

Yonkers, NY – Shoppers need not look any further than their wallets in search of the perfect holiday gift. Money is among the most wanted gift this year. That's according to a new Consumer Reports Holiday Shopping Poll, which also found that 58 percent of people plan on giving cash as a gift this year.
Aside from cold-hard cash, Americans also cited electronics and gift cards as the most desirable gifts to both give and get. The full results of this latest poll are available at www.ConsumerReports.org. «Read the rest of this article»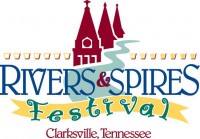 The 8th Annual Rivers and Spires kicked off today with the unveiling the refurbished Doughboy statue honoring World War vets. The Statue was rededicated in a ceremony in front of the Clarksville Transit Station on Legion Street where the statue will remain on display.
The Clarksville Leaf-Chronicle led the drive to raise the funds needed to renovate the badly damaged statue. Current publisher Andrew Oppmann welcomed the crowd to the ceremony, then after the posting of the colors and the playing of the national anthem, former publisher Gene Washer took over at the podium.
Washer said "I made the initial inquiries about restoring the statue, and that was the quickest way to be given the job." to which the crowd laughed.
«Read the rest of this article»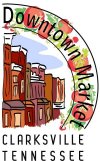 The August installment of the Jammin' in the Alley concert series will take place Friday, August 21, on Strawberry Alley in downtown Clarksville.
This month's free concert starts at 7 p.m. and features the Cumberland Jazz Project.
Downtown restaurants will offer outdoor dining to Jammin' in the Alley patrons.  So, don't worry about making time for dinner before the show.  Grab a seat and a bite to eat while enjoying live music.
Jammin' in the Alley takes place the third Friday of every month through October.
Strawberry Alley will be closed to through traffic in front of City Hall starting at 1 p.m. on the day of the event.  US Bank's drive-through and City Hall parking lots will be accessible.
For more information, call 645-7476 or visit www.cityofclarksville.com