Topic: FIFA
Written by Jonas Dino
NASA's Ames Research Center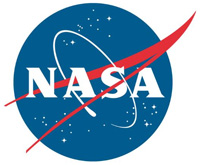 Moffett Field, CA – Excitement is building for fans across the globe with today's first match of the Fédération Internationale de Football Association (FIFA) 2014 World Cup tournament. These fans include NASA engineers, who used the lead-up to the tournament to test the aerodynamics of this year's new ball design, developed by Adidas and dubbed the Brazuca ball.
Although NASA is not in the business of designing or testing balls, the tournament provides an opportunity to explain the concepts of aerodynamics to students and individuals less familiar with the fundamentals of aerodynamics.
«Read the rest of this article»
Tickets Go On Sale to Public Friday, January 11th
USA Opens 2013 against Scotland on February 9th in Jacksonville, FL.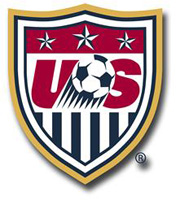 Chicago, IL – The U.S. Women's National Team will make a two-game tour of the southeast to open 2013 as a second U.S. WNT match against Scotland has been added on Wednesday, February 13th, at LP Field in Nashville, Tennessee. The kickoff time at the home of the NFL's Tennessee Titans and broadcast information will be released at a later date.
U.S. Soccer is celebrating its 100-year Anniversary in 2013 and will host a number of commemorative events throughout the year. «Read the rest of this article»
Editor's Note: We apologize for the delay in the publication of this story.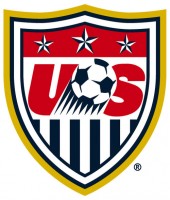 On April 1st 2009, Nashville's LP Field played host to the FIFA World Cup Soccer Qualifier game between the U.S. National Soccer Team vs. Trinidad & Tobago.
Coming into the game the US team was ranked 17th in the world and Trinidad & Tobago ranked 75th. But regardless of the ranking and the over matched star power that the US team possessed that did not discourage the Trinidad supporters from coming out to cheer their team on.
Trinidad & Tobago fans come from as far as New York City chatting homeland songs while waving their country flags and beating on drums. A group from Clarksville and Fort Campbell had their own cheering section and for many it was just like a family reunion as they hugged and greeted fellow countrymen, women and children who had come from numerous states and from across the waters for this game.
Ivan Roberts a native of Trinidad and retired U.S. Army soldier from Clarksville accompanied this writer on this my first professional major soccer game. «Read the rest of this article»