Topic: Fire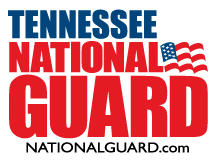 Nashville, TN – The Tennessee National Guard's 45th Civil Support Team (WMD) was ready early last Thursday morning to answer the call made by the Blount County Fire Department through TEMA. When a sheared axle punctured a CSX rail car carrying hazardous material it sparked a fire filling the air with hydrogen cyanide, a poisonous gas, in and around the city of Maryville.
As many as 5000 citizens were evacuated from their homes due to unsafe air and potentially contaminated well water. The 45th deployed 11 personnel and equipment to assist local fire, EPA, and CSX officials with air monitoring of the evacuated area from Thursday to Saturday conducting 24 hour operations during that time.
«Read the rest of this article»

Clarksville, TN – On Tuesday morning, July 7th, 2015 at approximately 4:15am emergency personnel from the Clarksville Police Department, Clarksville Fire Rescue, and Montgomery County EMS responded to the 400 Block of Shelby Street to a reported house fire.
When they arrived, heavy smoke and flames could be seen coming from the residence. Despite the efforts of emergency personnel, two children ages 9 and 11 died as a result of the fire.
«Read the rest of this article»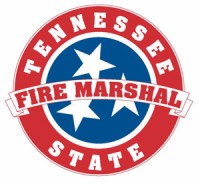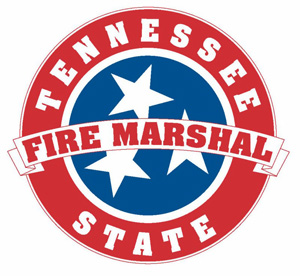 Nashville, TN – As the school year wraps up, many Tennesseans are turning their attention to family vacations. The Tennessee State Fire Marshal's Office reminds travelers to incorporate fire safety into travel plans before hitting the road for summer vacation.
"Hotels and motels become a home away from home for travelers, so it is important to become familiar with new surroundings and to have a plan in place should an emergency arise," said Tennessee Department of Commerce and Insurance Commissioner Julie Mix McPeak.
«Read the rest of this article»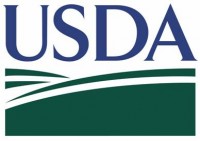 Washington, D.C. – Cooking outdoors was once only a summer activity shared with family and friends. Now more than half of Americans say they are cooking outdoors year round.
So whether the snow is blowing or the sun is shining brightly, it's important to follow food safety guidelines to prevent harmful bacteria from multiplying and causing foodborne illness.
Use these simple guidelines for grilling food safely.
«Read the rest of this article»
Clarksville, TN – A small fire in the electrical/mechanical room at the Clarksville Marina has caused power outages throughout the Marina and the Freedom Point building in Liberty Park.
Indications are that an animal may have gotten into the wiring and caused the fire. Clarksville Fire Rescue responded and there were no injuries. «Read the rest of this article»
Two Other Men Face Charges Related to that Homicide Investigation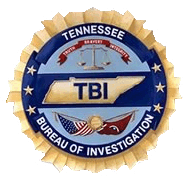 Nashville, TN – A joint investigation by Special Agents with the Tennessee Bureau of Investigation and investigators with the Dickson Police Department has resulted in the indictment of a Dickson man who is charged in a double homicide. Additionally, two other Dickson men have been indicted on charges of fabricating evidence related to that crime.
At the request of 23rd District Attorney General Ray Crouch, TBI Special Agents, working with officers with the Dickson Police Department, began investigating the death of two individuals whose bodies were found in a duplex fire on April 14th on McFarland Lane in Dickson.

«Read the rest of this article»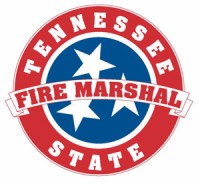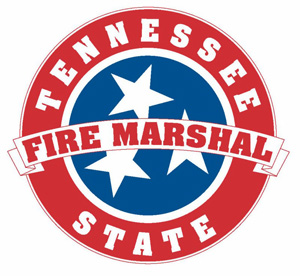 Nashville, TN – If you woke up to a fire in your home, how much time do you think you would have to get to safety? According to the National Fire Protection Association (NFPA), one-third of American households estimated that it would take at least six minutes before a fire in their home would become life-threatening. Unfortunately, the time available is often much less.
"Fire is unpredictable and moves faster than most people realize," said State Department of Commerce and Insurance Commissioner Julie Mix McPeak. "Having a tried and true escape plan with two ways out is essential for ensuring your family's safety in the event of a fire." «Read the rest of this article»
Clarksville, TN – In only 60 seconds fire can engulf your home.
Think about it. You have one minute between safety and disaster in case of a major home fire.
Do your children know what to do? Do you have a plan for getting out? Is there a fire escape ladder in your child's bedroom or your bedroom if they are on the second, third or fourth floor of your home? Do you have a fire extinguisher beside your kitchen stove? Have your children learned to "stop, drop and roll" in case their clothes catch on fire? Do you have smoke alarms throughout your home? Are the batteries working in your smoke alarms? Do your children know how to call 911 in case of fire or other real emergency? «Read the rest of this article»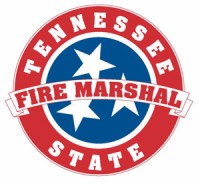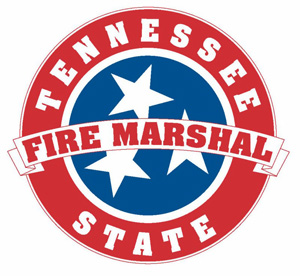 Nashville, TN – As Tennesseans spend even more time indoors during February's winter weather emergency, the State Fire Marshal's Office reminds residents to take extra care while inside, especially in the kitchen.
Cooking is currently the leading cause of home fires and fire deaths in Tennessee. From 2009-2013, 9,595 residential cooking fires were reported in the state, resulting in 33 deaths, 118 injuries and $41.7 million in property damage.  «Read the rest of this article»

Clarksville, TN – Clarksville Police worked five crashes overnight. One crash involved injuries. Officers handled seven motorist assists. Calls-for-service in all three districts remain lower than average. Residential alarm calls topped the list again; there were five domestic disturbances across the city.
There was an electrical problem at Twelve Oaks and Sue Ellen Way when a transformer reportedly blew. Another electrical issue involving a utility pole on fire was reported at Tiny Town Road and Needmore Road.
«Read the rest of this article»