Topic: Fire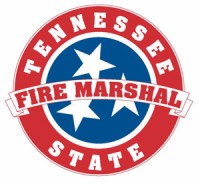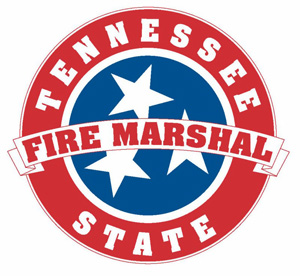 Nashville, TN – The Tennessee State Fire Marshal's Office is urging parents to teach children the importance of fire safety at an early age to prevent the devastation that can result from youth firesetting.
"If your child expresses curiosity about fire or has been playing with fire, calmly but firmly explain that matches and lighters are tools for adults only," State Fire Marshal and Commerce & Insurance Commissioner Julie Mix McPeak said. "Children need to understand that fire is fast, difficult to control, and can hurt as soon as it touches you."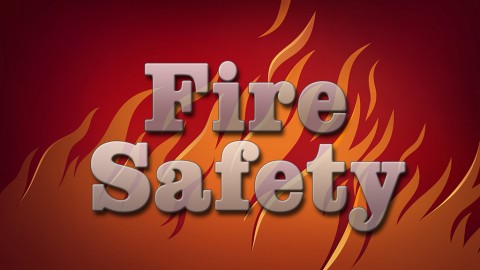 «Read the rest of this article»
Tennessee Residents Lost Over $8.8 Million In Cooking-Related Fires in 2014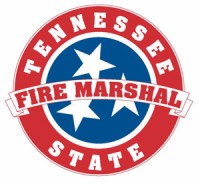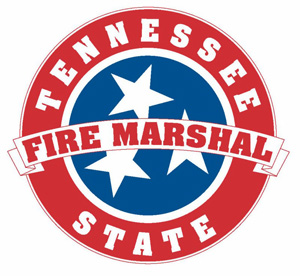 Nashville, TN – The Tennessee State Fire Marshal's Office (SFMO) reminds Tennesseans to avoid being careless or distracted when it comes to kitchen safety as families gather to give thanks for a prosperous year.
National and state statistics show Thanksgiving is the leading day for home fires involving cooking equipment. The results in Tennessee were devastating. In 2014, Tennessee residents sustained over $8.8 million in property losses due to fires involving cooking materials.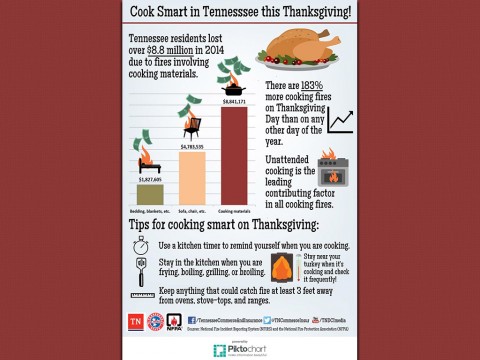 «Read the rest of this article»

Clarksville, TN – On Monday, November 23rd, 2015 at approximately 8:50pm, Clarksville Police Officers and Clarksville Fire Rescue responded to the Waterbury Apartments, located at 2421 Madison Street.
Prior to emergency personnel's arrival, residents of Waterbury Apartments smelled smoke and found an apartment on fire. They forced their way into the apartment occupied by 69-year-old Michael Flamingo.
«Read the rest of this article»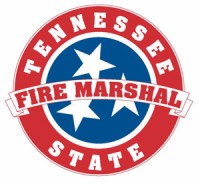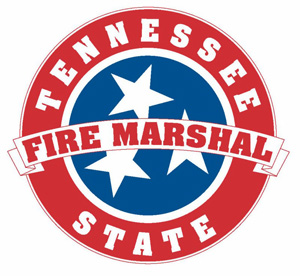 Nashville, TN – Every year, Halloween decorations, costumes and parties seemingly become more elaborate and outrageous. While the season may thrill trick-or-treaters, Halloween season can sometimes lead to dangerous and tragic situations.
National data from the U.S. Fire Administration shows 10,300 fires typically occur during the three-day period around Halloween, causing about 25 deaths, 125 injuries and $83 million in property loss.
«Read the rest of this article»
'Close The Door' Toolkit Ready for Fire Departments, Schools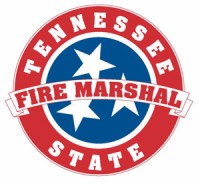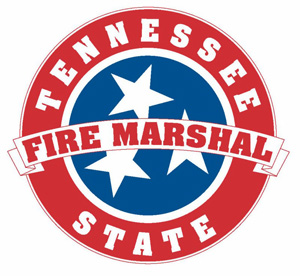 Nashville, TN – As a new school year begins, the Tennessee State Fire Marshal's Office (SFMO) is urging Tennesseans to remember that closing a door during a fire is one of the fastest ways to stop fires from spreading.
To help get the word out, the SFMO is highlighting our "Close The Door!" toolkit which is available for fire departments, educators and others to use in order to better prepare themselves in case of a fire emergency. The kit includes downloadable flyers, a press release with checklist and sample social media messages. «Read the rest of this article»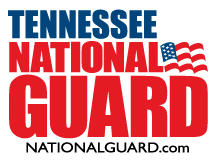 Nashville, TN – The Tennessee National Guard's 45th Civil Support Team (WMD) was ready early last Thursday morning to answer the call made by the Blount County Fire Department through TEMA. When a sheared axle punctured a CSX rail car carrying hazardous material it sparked a fire filling the air with hydrogen cyanide, a poisonous gas, in and around the city of Maryville.
As many as 5000 citizens were evacuated from their homes due to unsafe air and potentially contaminated well water. The 45th deployed 11 personnel and equipment to assist local fire, EPA, and CSX officials with air monitoring of the evacuated area from Thursday to Saturday conducting 24 hour operations during that time.
«Read the rest of this article»

Clarksville, TN – On Tuesday morning, July 7th, 2015 at approximately 4:15am emergency personnel from the Clarksville Police Department, Clarksville Fire Rescue, and Montgomery County EMS responded to the 400 Block of Shelby Street to a reported house fire.
When they arrived, heavy smoke and flames could be seen coming from the residence. Despite the efforts of emergency personnel, two children ages 9 and 11 died as a result of the fire.
«Read the rest of this article»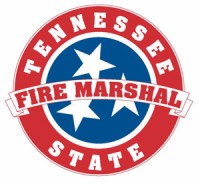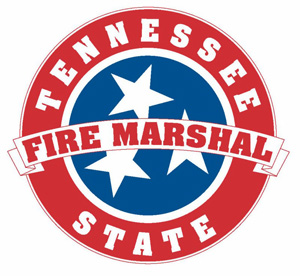 Nashville, TN – As the school year wraps up, many Tennesseans are turning their attention to family vacations. The Tennessee State Fire Marshal's Office reminds travelers to incorporate fire safety into travel plans before hitting the road for summer vacation.
"Hotels and motels become a home away from home for travelers, so it is important to become familiar with new surroundings and to have a plan in place should an emergency arise," said Tennessee Department of Commerce and Insurance Commissioner Julie Mix McPeak.
«Read the rest of this article»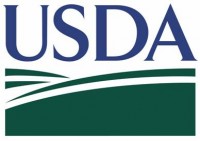 Washington, D.C. – Cooking outdoors was once only a summer activity shared with family and friends. Now more than half of Americans say they are cooking outdoors year round.
So whether the snow is blowing or the sun is shining brightly, it's important to follow food safety guidelines to prevent harmful bacteria from multiplying and causing foodborne illness.
Use these simple guidelines for grilling food safely.
«Read the rest of this article»
Clarksville, TN – A small fire in the electrical/mechanical room at the Clarksville Marina has caused power outages throughout the Marina and the Freedom Point building in Liberty Park.
Indications are that an animal may have gotten into the wiring and caused the fire. Clarksville Fire Rescue responded and there were no injuries. «Read the rest of this article»