Topic: Fire

Clarksville, TN – Clarksville Police worked five crashes overnight. One crash involved injuries. Officers handled seven motorist assists. Calls-for-service in all three districts remain lower than average. Residential alarm calls topped the list again; there were five domestic disturbances across the city.
There was an electrical problem at Twelve Oaks and Sue Ellen Way when a transformer reportedly blew. Another electrical issue involving a utility pole on fire was reported at Tiny Town Road and Needmore Road.
«Read the rest of this article»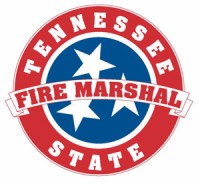 Nashville, TN – One of the primary causes of residential fire deaths and injuries for children under 10 is playing with a heat source, which includes lighters and matches. It's a nationwide problem that the Tennessee State Fire Marshal's Office hopes parents will address by following some simple safety tips.
"We urge parents to teach children at an early age about the dangers of playing with fire, to prevent child injuries, fire deaths and fire-setting behavior," said Tennessee Commerce & Insurance Commissioner Julie Mix McPeak. "If your child expresses curiosity about fire or has been playing with fire, calmly but firmly explain the dangers and that matches and lighters are tools for adults only." «Read the rest of this article»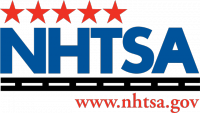 Washington, D.C. – Nissan North America, Inc. (Nissan) is recalling certain model year 2008-2013 Nissan Rogue vehicles manufactured March 7th, 2007, to November 26th, 2013, and 2014 Nissan Rogue Select vehicles manufactured September 23rd, 2013, to July 2nd, 2014.
The affected vehicles may experience an electrical short in the harness connector due to a mixture of snow/water and salt seeping through the carpet on the driver side floor near the harness connector.
«Read the rest of this article»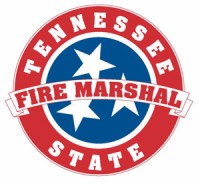 Nashville, TN – The State Fire Marshal's Office (SFMO) has announced that fewer accidental fire-related fatalities occurred in 2014 than in any year in recorded Tennessee history, based on a preliminary examination of all available historic fire records and data by SFMO specialists.
State fire records show that 72 accidental fire deaths occurred in Tennessee during 2014 which compares to 98 similar fire fatalities in 2013. The 2014 figure represents a 27 percent year-to-year decrease compared to 2013, and a 51 percent decrease compared to 2003's 146 fire fatalities, which was the highest total for fire-related deaths in the previous 14-year sample period. Final fire fatality figures for 2014 are still pending. «Read the rest of this article»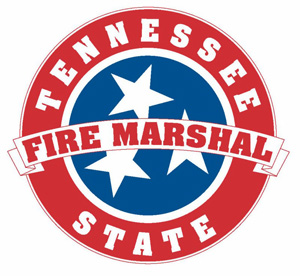 Nashville, TN – As winter weather rolls through the Volunteer State leaving a trail of frozen pipes, power outages and house fires in its wake, the State Fire Marshal's Office wants to remind Tennesseans how crucial it is to keep fire safety in mind during the winter months.
"Brutally cold weather can drastically increase fire risks during what is already a peak season for residential fires," said Tennessee Department of Commerce and Insurance Commissioner Julie Mix McPeak. "It is crucial to make fire safety a priority in and around our homes to avoid the devastation that can accompany frigid temperatures." «Read the rest of this article»
Video show hazards posed by dry trees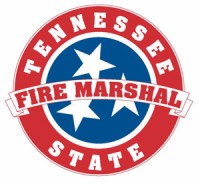 Nashville, TN – The State Fire Marshal's Office is reminding Tennesseans with natural, fresh-cut Christmas trees to keep them in water because of the fire risk posed when they are allowed to dry out.
"Properly maintaining a cut Christmas tree's moisture content by keeping it in water significantly reduces the chance that its needles will dry out and pose a fire hazard," said Gary West, deputy commissioner of the Fire Prevention Division, Department of Commerce and Insurance.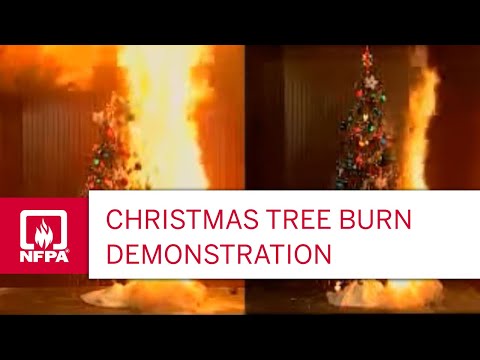 «Read the rest of this article»
State Farm® urges consumers to be cautious when frying a turkey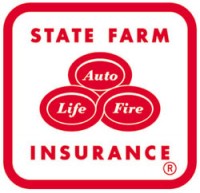 Bloomington, IL – More cooking fires occur on Thanksgiving than any other day of the year. According to State Farm claims data from 2005-2009, grease and cooking-related claims more than double on Thanksgiving Day compared to an average day in November.
With the popularity of turkey frying increasing, U.S. fire departments are responding to more than 1,000 fires each year in which a deep fryer is involved. The National Fire Protection Association (NFPA) says deep fryer fires cause an average of 5 deaths, 60 injuries, and more than $15 million in property damage each year.
«Read the rest of this article»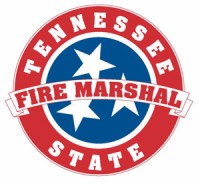 Nashville, TN – Thanksgiving is a time for families and friends to gather and enjoy a festive day of good food and thanks. For the chief cook, it is a time to show your best dish and wow your hungry guests. It is important to take precautions when preparing a delicious meal especially if you are using a turkey fryer.
Outdoor, gas-fueled fryers cook up juicy turkeys in a fraction of the time it takes to roast one in an indoor oven.
«Read the rest of this article»

Montgomery County, TN – A Montgomery County Sheriff's deputy pursued a vehicle late Friday night arising from a traffic violation. During the course of the pursuit, Deputy Chris Bedell recognized the driver as matching the description of a man wanted in reference to an armed robbery in Clarksville.
Additionally, the suspect threw from the vehicle what was later recovered as a misdemeanor amount of marijuana. «Read the rest of this article»
Tennessee State Fire Marshal's Office: "Stay ahead of the cold snap"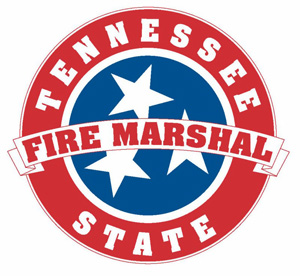 Nashville, TN –  Did you know that when the first cold snap of the fall season occurs, a wave of home fires usually follows? The State Fire Marshal's Office is urging Tennesseans to take fire safety precautions now in preparation for the colder nights making way into the state.
"With colder temperatures come more opportunities for residential fires," says State Fire Marshal Gary West. "We begin using heating sources that have been dormant for many months, and this can lead to fire safety issues. Prepare for the heating season early to reduce your family's risk of a home fire." «Read the rest of this article»