Topic: First Advantage Bank
Aggressive Bank Expands Niche Offerings in Nashville Commercial Lending Office

Nashville, TN – First Advantage Bank continues to expand its array of commercial products and services in Nashville with the launch of a small business lending division.
The group is led by local veteran business banker and SBA specialist Michael Croom and will provide SBA loans and other customized lending services for Nashville area small businesses.
«Read the rest of this article»
Growing Bank Leaving NASDAQ Stock Market to Fuel Strategic Plans

Clarksville, TN – The board of directors for First Advantage Bancorp, the holding company for Clarksville-based First Advantage Bank, has approved a move to leave the NASDAQ Stock Market and take the bank private.
The organization will utilize SecondMarket, the leading alternative to the public markets, to facilitate stock transactions and shareholder communications. The company expects the move to create more shareholder value, allow the management team to focus on strategic plans for ongoing growth, and dramatically reduce its administrative costs. «Read the rest of this article»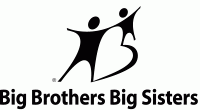 Clarksville, TN – Big Brothers Big Sisters is recruiting teams for their 31st annual Bowl for Kids' Sake. The annual fundraiser has brought the Clarksville community together to raise funds for the non-profit's mentoring programs for many years. This event is expected to raise $80,000 for Big Brothers Big Sisters of Clarksville.
The event will kick off on Tuesday March 5th, 2013 at The Pinnacle with the Banker's Challenge. Area banks have competed to raise the most funds for Big Brothers Big Sisters by raising money among the branches. «Read the rest of this article»

Clarksville, TN – The Board of Directors of First Advantage Bancorp (Nasdaq: FABK), the holding company of First Advantage Bank, has declared an increase in quarterly dividends paid to shareholders to $0.07. The change represents a 40 percent increase from the previous dividend rate of $0.05.
The cash dividend will be paid on February 15th, 2013 to shareholders of record on February 1st, 2013. «Read the rest of this article»
Latest Innovation Offers Control, Convenience to Tech-Savvy Customers

Clarksville, TN – First Advantage Bank continues to expand its offerings with a new, innovative suite of financial products and services for smartphone users.
The multifunctional FAB Mobile Banking suite is now available for free to anyone with a First Advantage Bank account. The suite offers three ways for users to access accounts including a Mobile Banking App, Mobile Texting, and Mobile Web Browser. «Read the rest of this article»
Former Chattanooga Banker Named Interim CFO for Growing Mid-State Bank

Clarksville, TN – Jerry Cooksey has joined the executive management team at First Advantage Bank. He will oversee all of the bank's financial operations, including accounting and financial reporting, and regulatory compliance as acting Chief Financial Officer.
«Read the rest of this article»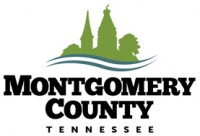 Montgomery County, TN – Montgomery County Government will be hold a Public Input Meeting to discuss the proposed Veterans Community Living Center that is set to be constructed on Arrowood Drive.
The meeting will be held on Tuesday, October 30th at 5:00pm at the First Advantage Bank Community Room located at 1800 Fort Campbell Boulevard. «Read the rest of this article»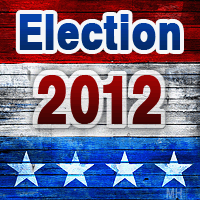 Clarksville, TN – Republican Tennessee State Senate Candidate Mark Green announced today that Jim Durrett and Cydney Miller will serve as his Montgomery County Campaign Chairmen.
"Jim and Cydney are true leaders in our community and I'm humbled to have them join the campaign," said Green.
Jim Durrett currently serves as Vice President of Business Development for First Advantage Bank. Prior to working at First Advantage Bank, Durrett worked for the City of Clarksville for thirty-one years as Director of Streets, General Manager of Gas & Water, and City of Clarksville Chief of Staff.
«Read the rest of this article»

Clarksville, TN – The first in a series of free workshops offering advice and training for local entrepreneurs took place this week as First Advantage Bank and Austin Peay State University officially kicked off Building Businesses: A Small Business Workshop Series. «Read the rest of this article»

Clarksville, TN – First Advantage Bank has welcomed Phil Cornett as Mortgage Loan Originator. Cornett brings nearly 30 years of banking experience to the role, with specialties in residential and commercial real estate lending.
He will be responsible for an array of mortgage loan products, and will work out of the bank's Mortgage Center at 933 Tracy Lane in Clarksville, TN.
«Read the rest of this article»