Topic: First Baptist Church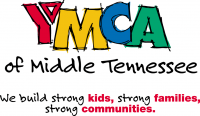 Clarksville, TN – Journey to a New Beginning is an 8 week group that helps you find freedom from the pain of disappointment and loss.
Whether you have lost a loved one, a relationship, marriage, financial security, job, or your health, this group offers a caring place to walk through the grief of any major life change. «Read the rest of this article»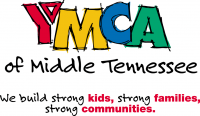 Clarksville, TN – Is anxiety or fear holding you back? How would you live if you weren't afraid? Join this 8-week group to help you overcome negative thought patterns through emotional healing, affirmation, and encouragement.
Learn more about your gifts and purpose while developing a more positive self-image. «Read the rest of this article»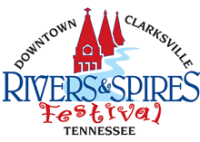 Clarksville, TN – Local singer and songwriter Lydia Walker performed at 3:30pm Saturday, April 20th on the Family Fun stage at the Rivers and Spires Festival. She was the opening act for Building 429.
"I had a great time. It was an awesome crowd. We ended up have amazing weather. Not to hot, not to cold, it was perfect," said Lydia Walker. "I am so excited to be apart of something so special to Clarksville, my hometown."
«Read the rest of this article»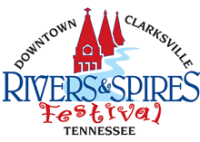 Clarksville, TN – The 11th annual Rivers and Spires Festival concludes today in Historic Downtown Clarksville. The event gets started at 10:00am with food vendors, arts and crafts, and kids' activities. The Children's Parade with start at 1:00pm.
There will be acts and music going on five separate stages all day and into the night. And one of the best things about Rivers and Spires, is that it's free and open to the public.
«Read the rest of this article»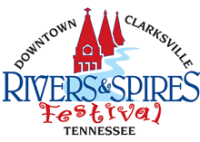 Clarksville, TN -  Road closures for this week have been announced for the 11th Annual Rivers and Spires Festival in downtown Clarksville. The following streets will be closed:
Wednesday, April 17th Beginning at 7:00am- Public Square in front of F&M Bank
Thursday, April 18th Beginning at 7:00am– All of Public Square,Franklin Street from First Street to Public Square First Street from Franklin Street to Main Street and Strawberry Alley
«Read the rest of this article»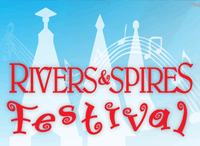 Clarksville, TN – The Rivers & Spires Festival, coming up April 18th-20th, has confirmed Dove Award winning Christian group Building 429 will headline the Family Fun Stage on Saturday, April 20th at 5:00pm.
"We're excited about being a part of the 11th annual Rivers & Spires Festival," says Larry Riley, senior pastor of Clarksville's First Baptist Church. "It's a great opportunity for our church to partner with Clarksville in supporting our city, her families, and Christian values."
«Read the rest of this article»
The Vanderbilt Extraction Team had taken flight, to retrieve the heart Suzanne needed.

There was excitement in the air, as family and friends gathered in the waiting room.

David and Suzanne spent some final moments together, as the medications began to sedate her. He sat in the bed with his wife and hugged her.

He told her he loved her and he would be waiting for her when the operation ended.

David would not be able to hold back his emotions much longer.

Suzanne said, "It's ok."
«Read the rest of this article»
It was February 9th, 2011, 4:30pm when the phone rang at the Simpson house.   The call was from a Florida area code.

Suzanne didn't answer it thinking it was a telemarketer.  When the answering machine picked up,

the woman's voice said they had a heart for her, and she needed to call them back.

Suzanne raced to pick up the phone, but it was too late.

She dialed the number back, and the woman asked Suzanne if she was going to accept the heart.  She said, "yes."  The woman told Suzanne that she needed to be at Vanderbilt by 6:00am the next morning.

That didn't sound right.  Something didn't add up.  David and Suzanne had been warned about "scams" involving transplant patients, and they weren't sure that this call was the real thing.
«Read the rest of this article»
Suzanne decided it was time to get a complete physical.  She was having trouble catching her breath.

Climbing the stairs was too difficult.  "Maybe I'm just a little out of shape" she thought.

Her doctor said, "the EKG doesn't look good" and ordered another round of tests.  He scheduled her for an echocardiogram, ultra-sound and more.  When the nurses had her all hooked up, they told her to sit down.

"We'll be right back" they said.

When the nurses returned, they told Suzanne they weren't going to go through with the tests.  They had seen something that bothered them, and called her doctor.  He wanted her to see a cardiologist immediately.
«Read the rest of this article»
Clarksville, TN -  Congressman Marsha Blackburn is dealing with the loss of her father after Hilman Wedgeworth passed away Wednesday.
Mr. Wedgeworth was a retired sales and management professional from Armco Steel/National Supply Company and co-owner of M&D Sales in Laurel Mississippi.  He served his country as a member of the US Army during WWII.
Service will be on Saturday, February 2nd, 2013, 10:00am, Memory Chapel Funeral Home, Laurel, MS.  Dr. Randy Turner, pastor of First Baptist Church, Laurel, MS is officiating. «Read the rest of this article»