Topic: First Baptist Church

Clarksville, TN – The Eyes of Freedom: Lima Company Memorial is the latest addition to the many events that have become part of Welcome Home Veterans Week in Clarksville, Tennessee September 13th-17th, 2017.
This traveling memorial depicts the fallen Marines and Navy Corpsman of Columbus, OH based Lima Company 3/25, one of the most heavily engaged units of Operation Iraqi Freedom.
«Read the rest of this article»

Clarksville, TN – Visit Clarksville, in conjunction with the Montgomery County Veterans Coalition, is proud to host its third annual Welcome Home Veterans event September 13th-17th, 2017.
Multiple activities will be happening during the five-day period to celebrate and honor veterans, with an emphasis on Vietnam veterans.
«Read the rest of this article»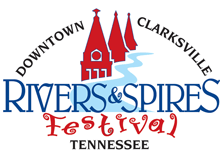 Clarksville, TN – The 15th and final Rivers and Spires Festival had to be canceled today due to rain and the threat of thunderstorms.
The Festival might be cancelled but it won't stop for King & Country!! They will be performing at 8:00pm in the Grace Building at First Baptist Church located at 435 Madison Street.
For the safety of their patrons and volunteers, Rivers and Spires officially decided to cancel the festival. They will not be rescheduling. The the entire festival committee Thanks You for 15 wonderful years.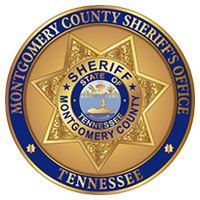 Clarksville, TN – Two Deputies with the Montgomery County Sheriff's Office were recognized by a local civic organization for their service to the community.
Paul Hunt received the Deputy of the Year Award for his heroic actions on the night of January 28th, 2007 when he was dispatched to Zinc Plant Bridge for a possible suicide attempt.
Upon arrival Hunt noticed a man sitting in a manner as if he intended to fall of the bridge.
«Read the rest of this article»
Father of Councilman Bill Powers served in local government for 33 years
Clarksville, TN – Richard Randolph Powers, 92, a former City Councilman and County Commissioner, and the father of current Ward 11 City Councilman Bill Powers, died Sunday, January 22nd, 2017.
"Mr. Powers was a spirited gentleman who devoted time and effort to good government and his community. We honor his long service to the people of Clarksville," Clarksville Mayor Kim McMillan said Monday. "Our condolences go out to Councilman Bill Powers and all his family and friends as they mourn the passing of Mr. Powers."
«Read the rest of this article»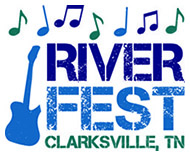 Clarksville, TN – Join the City of Clarksville and Miller Lite along the banks of the Cumberland River at McGregor Park as we celebrate Clarksville's river heritage at the 28th annual Riverfest Celebration, September 8th-10th, 2016.
This FREE, three-day music and arts festival features three stages of local and nationally-known and diverse entertainers, cultural groups, delicious food, and fun for the entire family.
«Read the rest of this article»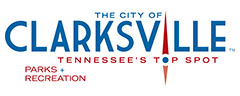 Clarksville, TN – The weekly Clarksville Parks and Recreation Department Recreation Report provides Clarksvillians with a glimpse at the activities and events that are available from the Parks and Recreation Department for them to enjoy together as a family.
This weeks highlights include: Riverfest Activities, Clarksville Sportsfest, Clarksville Downtown Market running for National Award, Youth Adaptive Soccer League and the Farm-To-Market Dinner.
«Read the rest of this article»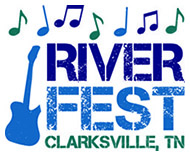 Clarksville, TN – There are so many ways to play at the City of Clarksville's 29th annual Riverfest Celebration. The Festival will be held Thursday, September 8th through Saturday, September 10th, 2016.
Whether you are looking for a competition, team event or just some fun and games Riverfest will have you covered all weekend long! Sign up online at www.clarksvilleriverfest.com
«Read the rest of this article»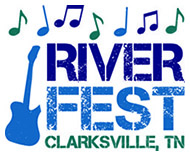 Clarksville, TN – Join us for the Tenth Annual Riverfest Regatta, presented by US Bank, as part of the Riverfest celebration at McGregor Park on Saturday, September 10th. Participants can enter as an individual or as a team for a chance to win awards!
This boat race is not like any ordinary boat race. Participants will compete in their boats made of cardboard, plastic bottles, or a few other approved materials. There will be several divisions all racing down the 100-yard long course on the Cumberland River.  To find out the complete list of materials, visit the Festival website at www.clarksvilleriverfest.com
«Read the rest of this article»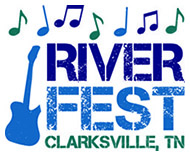 Clarksville, TN – Riverfest, presented by the City of Clarksville and Miller Lite, is pleased to announce Brandy Clark will be the featured headliner at the 2016 Festival. Brandy Clark will take the main stage as the headlining event on Saturday, September 10th, 2016 at 9:00pm. The concert is free and open to the public.
For Brandy Clark, the dream she harbored in her small hometown of Morton, Washington, was to be a country singer. Sure, once she moved to Nashville, she had successful cuts as a songwriter [The Band Perry's "Better Dig Two," Miranda Lambert's "Mama's Broken Heart," and Kacey Musgraves' "Follow Your Arrow"], but being an artist in her own right was a dream she had stopped dreaming until two years ago when her first album, the stunning 12 Stories, debuted.
«Read the rest of this article»