Topic: flooding
Written by Sgt. 1st Class Mary Rose Mittlesteadt
101st Sustainment Brigade, 101st Airborne Division (AA) Public Affairs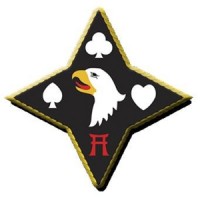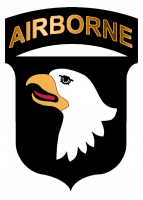 Alexandria, LA – Tucked away on the back-side of the Intermediate Staging Base for the Joint Readiness Training Center, based out of Fort Polk, Louisiana, a group of Soldiers known as "water dawgs" are busy operating what could arguably be one of the most important pieces of equipment in the Army's inventory – the tactical water purification system.
These water dawgs, from the 129th Combat Sustainment Support Battalion, 101st Airborne Division Sustainment Brigade, 101st Airborne Division (Air Assault), are part of a training rotation at JRTC supporting the 2nd Brigade Combat Team, 101st, and other support assets from the 101st Abn. Div. Sust. Bde. "Lifeliners," the 101st Airborne Division Artillery, all from Fort Campbell, Kentucky, and aviation Soldiers from the 10th Combat Aviation Brigade, 10th Mountain Division, Fort Drum, New York.
«Read the rest of this article»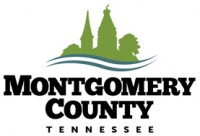 Montgomery County, TN – Montgomery County Emergency Medical Services (MCEMS) recently joined 22 teams from across Tennessee in strike team operations in Columbia, South Carolina.
Following the devastation of Hurricane Joaquin, the four man team from MCEMS, including Lieutenant and Special Operations Response Team (SORT) Commander Dustin Haas, Paramedic Garland Lester, Paramedic Terry Miller and Paramedic Chris Turner, were mobilized to South Carolina on October 4th and carried the zodiac boat, trailer and response vehicle with them to assist in the missions.
«Read the rest of this article»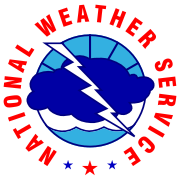 Nashville, TN – The National Weather Service in Nashville Tennessee has issued a flash flood warning for Eastern Houston County, Cheatham County, Western Hickman County, Humphreys County, Dickson County, Northeastern Perry County, and Southern Montgomery County in Middle Tennessee until midnight CDT.
Be especially cautious at night when it is harder to recognize the dangers of flooding.
«Read the rest of this article»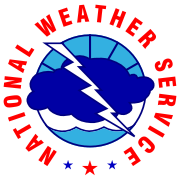 Nashville, TN – The National Weather Service (NWS) reports a series of weather disturbances are forecast to move through the Clarksville-Montgomery County region with the potential for an additional 2 to 3 inches of rainfall through Saturday.
With high atmospheric moisture content, these storms will be capable of producing locally heavy rainfall that could quickly fill creeks and streams along with pooling of water in low lying areas. Motorists are urged to drive with caution where water covers the road.
«Read the rest of this article»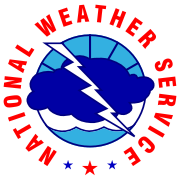 Nashville, TN – The National Weather Service (NWS) has issued an ice storm warning for Clarksville-Montgomery County and Middle Tennessee which is in effect from noon today, February 20th to 9:00am CST Saturday, February 21st.
A developing storm system will spread moisture into Middle Tennessee today. With a deep layer of cold air initially in place, precipitation is expected to start out as all snow.
«Read the rest of this article»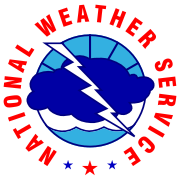 Nashville, TN – The National Weather Service in Nashville has issued a flash flood watch this morning until Tuesday afternoon for all Clarksville-Montgomery County and Middle Tennessee.
Periods of showers and thunderstorms over the past several days have caused the ground to become nearly saturated for many locations in Middle Tennessee.
More rain is on the way as a powerful storm system is expected to bring a band of heavy showers and thunderstorms into Clarksvillle-Montgomery County and Middle Tennessee this morning through Tuesday morning. «Read the rest of this article»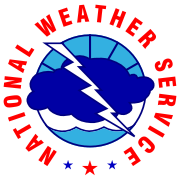 Nashville, TN – According to the National Weather Service, an intense weather system that is expected to begin developing over the plains tonight will likely bring severe weather to the Clarksville-Montgomery County area as well as Middle Tennessee as early as late Monday evening through Tuesday.
By late evening Monday, Middle Tennessee will be well within the warm sector of this system. Isolated to scattered thunderstorms will be possible during this time frame and any of these storms could become severe. Damaging wind gusts and one or two tornadoes are not out of the question. «Read the rest of this article»
National Weather Service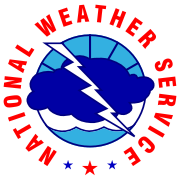 Nashville, TN – Even though October may be the driest month of the year, a rainy pattern is setting up for the weekend and into early next week. A frontal boundary positioned from near Little Rock into Southeast Kentucky will remain nearly stationary over the next few days.
Allowing for periods of heavy rain to impact Middle Tennessee as a series of shortwaves track through the Central U.S. Rainfall amounts by Sunday morning could range from 1 to 3 inches with locally higher amounts around 4 inches possible across much of the Clarksville Montgomery County area, and the Mid-State. «Read the rest of this article»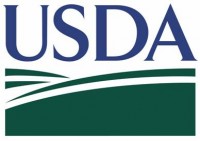 Nashville, TN – USDA's Natural Resources Conservation Service will target over $885,197 this year in technical and financial conservation assistance for Tennessee farmers, ranchers and forest landowners in persistent poverty rural areas.
StrikeForce for Rural Growth and Opportunity is a USDA effort that focuses high-priority assistance in rural communities in 20 states with a special emphasis on historically underserved farmers, ranchers and communities in counties with persistent poverty. «Read the rest of this article»
As severe weather threat continues, people should prepare and use free app alerts

Nashville, TN – The American Red Cross is helping people in Arkansas and several other states affected by Sunday's devastating tornadoes.
More than 200 people spent Sunday night in shelters in Arkansas that were opened or supported by Red Cross workers. The Red Cross is also providing health and mental health services and Red Cross emergency vehicles will be distributing food throughout the affected areas. «Read the rest of this article»