Topic: Florida Gators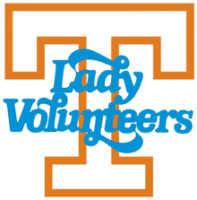 Duluth, GA – The SEC Freshman of the Year, Clarksville's own Bashaara Graves, is set to help her University of Tennessee Lady Vols win the SEC Tournament when they square off against the winner of the Arkansas-Florida game, Friday at noon ET.
Along with Kamiko Williams, from Clarksville's Northeast High School, the SEC Champions are poised to make a run to the NCAA title.
«Read the rest of this article»
Clarksville, TN – It is no surprise that another Clarksville student athlete is making headlines at the next level.  Such is the case for former Clarksville High School basketball star Bashaara Graves.  Now playing for the University of Tennessee "Lady Vols", Graves has racked up her fourth SEC Women's Basketball Freshman of the Week honor.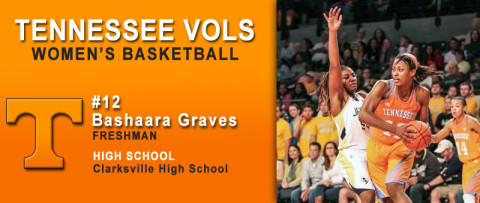 «Read the rest of this article»
The 2009 SEC season is a script that has been played out before. Perhaps the coaches' off field battles and minor controversies are compensating for a lack of on field action. After all, Florida has remained #1 the entire season, just as the prognosticators predicted. Their rematch against Alabama in the SEC championship game has been a sure thing since September. The rebuilding teams are showing the inconsistent improvement fans expected, the overhyped media darling (this year played by Ole Miss) crumbled under expectations, and South Carolina jumped to a promising start only to suffer a string of late season defeats. One might question why they bothered watching this season.
Any fan who chose to sit this one out will surely regret it. They would have missed the season in which Alabama's field goal kicker broke school records for all-time scoring. They would have missed some of the wackiest fumble recoveries in recent memory. And they would have missed the unimaginable decline of Florida's super-quarterback Tim Tebow.
«Read the rest of this article»
The SEC has been a coaching carousel in the past few seasons. Out of the twelve members, nine have replaced their head coaches in the past four years. A popular option for replacing coaches is to hire a former SEC coach who all ready understands the special pressures of heading a southern football program. This has worked especially well for Alabama but has given South Carolina and Ole Miss mixed results. This year, three schools have chosen to reach outside the conference, or even to candidates with no head coaching experience. Going in to the final stretch of the season, how are these non-traditional hires working out? «Read the rest of this article»