Topic: Florida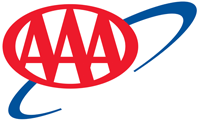 Tampa, FL – AAA reports that since Memorial Day the national average dropped six cents on the week, following a consistent downward trend.
The decline is unusual for this time of year. Pump prices usually trickle higher during the summer months due to increased demand. However, the latest Energy Information Administration (EIA) report reveals that total domestic gasoline inventories jumped a million bbl last week, helping to push pump prices lower.
«Read the rest of this article»

Clarksville, TN – The Clarksville Area Chamber of Commerce Power Breakfest will feature Federal Reserve Bank of Atlanta President, Raphael Bostic, as keynote speaker on July 18th, 2019.
Brought to you by the Austin Peay State University College of Business, President Bostic will discuss the national economy, the Federal Reserve's responsibilities and his observations of the varying economic realities facing people in the Sixth district. Audience Q&A will follow.
«Read the rest of this article»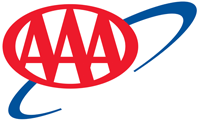 Tampa, FL – AAA says that today's national average is $2.74, which is seven-cents cheaper than last week, 13-cents less than a month ago and 18 cents cheaper than a year ago. Nearly every state's gas price average is cheaper than a week ago, a month ago and a year ago.
"Refinery utilization in the United States is at its highest level since early January, resulting in overall gasoline stocks at healthy levels to meet robust summer demand. Prices are dropping due to cheaper crude oil and at the same time U.S. supply is keeping pace with demand," said Jeanette Casselano, AAA spokesperson.
«Read the rest of this article»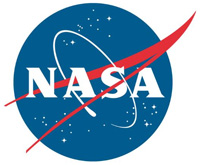 Greenbelt, MD – In June 2019, the NASA twin E-TBEx CubeSats — short for Enhanced Tandem Beacon Experiment — are scheduled to launch aboard the Department of Defense's Space Test Program-2 launch.
The launch includes a total of 24 satellites from government and research institutions.
They will launch aboard a SpaceX Falcon Heavy from historic Launch Complex 39A at NASA's Kennedy Space Center in Florida.
«Read the rest of this article»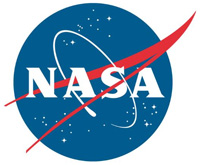 Pasadena, CA – As NASA's Mars 2020 rover takes shape at NASA's Jet Propulsion Laboratory in Pasadena, California, a newly installed webcam will offer the public a live, bird's-eye view of it. You can watch as JPL engineers and technicians assemble and test the rover before it embarks next year on one of the most technologically challenging interplanetary missions ever designed.
"There is so much happening and changing in the clean room, I come here every opportunity I get," said Mars 2020 project manager John McNamee of JPL. "It is great that we can share this part of our journey to the Red Planet with the public anytime they want."
«Read the rest of this article»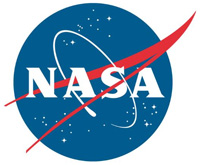 Pasadena, CA – On June 22nd, 2019, NASA will be sending a new technology to space that will change the way we navigate our spacecraft – even how we send astronauts to Mars and beyond.
Built by NASA's Jet Propulsion Laboratory in Pasadena, California, the Deep Space Atomic Clock is a technology demonstration that will help spacecraft navigate autonomously through deep space. No larger than a toaster oven, the instrument will be tested in Earth orbit for one year, with the goal of being ready for future missions to other worlds.
Here are five key facts to know about NASA's Deep Space Atomic Clock:
«Read the rest of this article»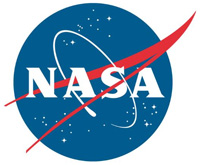 Pasadena, CA – On February 18th, 2021, after the NASA Mars 2020 rover touches down on the Red Planet's Jezero Crater, one of it's first operations will be to raise its remote sensing mast (RSM), which carries important optics and instrumentation.
In this picture – taken on May 23rd, 2019, in the Spacecraft Assembly Facility's High Bay 1 clean room at the Jet Propulsion Laboratory in Pasadena, California – engineers re-install the cover to the RSM head after integration of two Mastcam-Z high-definition cameras.
«Read the rest of this article»
T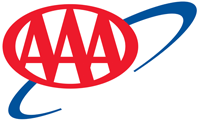 ampa, FL – AAA says the vast majority of the 37.6 million Americans who hit the road this past Memorial Day weekend found savings at the pump compared to last year's holiday. Today, 42 states and Washington, D.C. have gas price averages that are less expensive year-over-year, with Floridians (-31 cents) seeing the largest yearly change. Motorists in West Coast states are the exception, paying nearly double-digits more than last May to fill up.
«Read the rest of this article»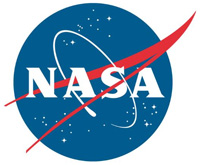 Pasadena, CA – An Airbus helicopter carried an engineering model of the Lander Vision System (LVS), on a test flight in Death Valley, California, that will help guide NASA's next Mars mission to a safe touchdown on the Red Planet. During the flight – one in a series — the helicopter (which is not part of the mission and was used just for testing) and its two-person crew flew a pre-planned sequence of maneuvers while LVS collected and analyzed imagery of the barren, mountainous terrain below.
«Read the rest of this article»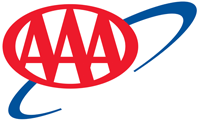 Tampa, FL – According to AAA, Gas prices are nearly six cents cheaper in some states across the country on the week, which has pushed the national gas price average cheaper by a penny to $2.85 today.
That average could have been even lower had a handful of Midwest states not seen prices increase by more than a nickel due to ongoing refinery maintenance.
«Read the rest of this article»