Topic: Florida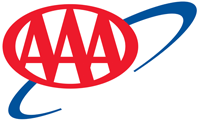 Tampa, FL – Pump prices in Georgia and Tennessee continue their descent, while Florida prices dipped on Sunday for the first time in two weeks. The Georgia average of $2.26 is 3 cents less than last week.
Tennessee's state average of $2.12 is 2 cents less than a week ago. Florida's state average of $2.25 is 4 cents more than last week.
«Read the rest of this article»
#9 Tennessee vs. #1 Alabama
Saturday, October 15th | 2:30pm CT
Knoxville, TN | Neyland Stadium | TV: CBS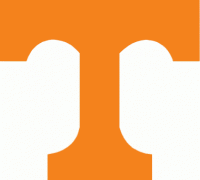 Knoxville, TN – After two consecutive weeks on the road, No. 9/11 Tennessee returns home to play host to cross division rival and top-ranked Alabama at Neyland Stadium on Saturday at 2:30pm CT.
Saturday's game will be broadcast on CBS as Tennessee (5-1, 2-1 SEC) will appear on the SEC on CBS Game of the Week for the fourth consecutive week. The Vols are the first team in history to be featured in four straight weeks by the network. Verne Lundquist, Gary Danielson and Allie LaForce will be on the call.
Fans can also tune in to their local Vol Network affiliate to hear Bob Kesling, Tim Priest, Brent Hubbs, Eddie Moore and John Brice describing the action. A national Sirius XM broadcast is available on channel 84.
«Read the rest of this article»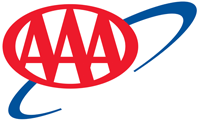 Tampa, FL – Pump prices rose in Florida last week as gas stations struggled to meet surging demand due to Hurricane Matthew. The Florida average is 6 cents higher than this time last week. Meanwhile, state averages are 2 cents less in Georgia and about the same as last week in Tennessee.
Some of the largest increases during the past week were 7 cents in Fort Myers, 8 cents in Miami, and 9 cents in West Palm Beach and Fort Lauderdale. Click here to view all state and metro gas prices averages.
«Read the rest of this article»
Written by Alan Buis
NASA's Jet Propulsion Laboratory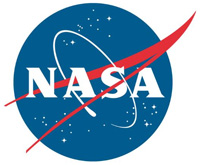 Pasadena, CA – Hurricane forecasters use many different types of data to forecast a storm's intensity and track. NASA satellites and airborne instruments, including several developed and operated by NASA's Jet Propulsion Laboratory, Pasadena, California, contribute to scientists' understanding of tropical cyclones and help improve forecasts.
Here are some of the latest data on Hurricane Matthew from JPL-developed satellites and instruments:
«Read the rest of this article»
Written by Rob Gutro
NASA's Goddard Space Flight Center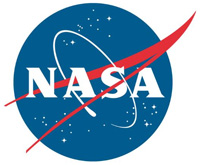 Greenbelt, MD – Satellites from NASA and NOAA have been tracking and analyzing powerful Hurricane Matthew since its birth just east of the Leeward Islands on September 28th.
On October 4th, 2016, Hurricane Matthew made landfall on southwestern Haiti as a category-4 storm—the strongest storm to hit the Caribbean nation in more than 50 years. Just hours after landfall, the Moderate Resolution Imaging Spectroradiometer (MODIS) on NASA's Terra satellite acquired a natural-color image that showed the western extent over the eastern tip of Cuba and the eastern-most extent over Puerto Rico.
«Read the rest of this article»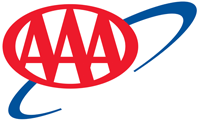 Tampa, FL – Gas prices are about the same – if not less – than last week, in the southeastern United States. During the past seven days, state averages declined 4 cents in Georgia and 2 cents in Tennessee. The state average in Florida is the same.
"Volatility continues in the Southeastern and Mid-Atlantic regions where gasoline prices remained high as a result of the Colonial Pipeline disruption," said Mark Jenkins, spokesman, AAA – The Auto Club Group. "Even though the Colonial Pipeline successfully restarted Line 1 more than a week ago, the effect of the disruption is still being felt in those regions and will take some time to get fully resupplied."
«Read the rest of this article»
Written by Bob Granath
NASA's Kennedy Space Center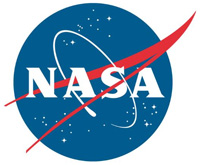 Florida – As NASA continues preparing for the Journey to Mars, the technology now in development is expanding beyond the spacecraft and propulsion systems needed to get there. NASA scientists and engineers also are developing systems to harness abundant resources available in the solar system to support these pioneering missions.
The practice is called in-situ resource utilization, or ISRU. Like early European settlers coming to America, planetary pioneers will not be able to take everything they need, so many supplies will need to be gathered and made on site.
«Read the rest of this article»
#11/11 Tennessee at #25/20 Georgia
Saturday, October 1st, 2016 | 2:30pm CT
Athens, GA | Sanford Stadium | TV: CBS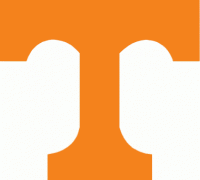 Knoxville, TN – No. 11/11 Tennessee heads to Athens, GA, to face No. 25/20 Georgia on Saturday at Sanford Stadium for a 2:30pm CT game on CBS.
SEC Nation will be on site in Athens at Myers Quad on Saturday. The show runs from 9:00am CT to 11:00am CT on SEC Network. Maria Taylor (bio) hosts the traveling pregame show, navigating the Saturday morning conversations with analysts Tim Tebow, Marcus Spears and Paul Finebaum. Laura Rutledge provides live reports of the sights and sounds of southern tailgating.
Fans who arrive early will receive a free SEC Nation t-shirt and chance to win tickets to the SEC Championship, a Regions bike, Belk prize pack, and more.
«Read the rest of this article»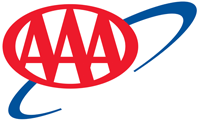 Tampa, FL – Florida motorists continue to enjoy daily discounts at the pump. Meanwhile, gas prices in Georgia and Tennessee are letting up after a leak in the Colonial Pipeline suppressed gasoline supplies in six states.  
During the 12-day shutdown to line 1, state average prices rose 28 cents in Georgia and 17 cents in Tennessee. Since restoring flow to Line 1 on Wednesday, state averages are 2 cents lower in Georgia and fractions of a penny less in Tennessee.
«Read the rest of this article»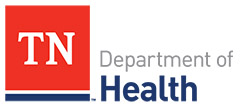 Nashville, TN – Seasonal frosts that help reduce mosquito activity in Tennessee will arrive soon, bringing some relief from the blood-feeding insects.
Mosquitoes in Tennessee are currently known to transmit diseases such as West Nile virus and La Crosse Encephalitis. With 45 cases of travel-related Zika Virus Disease confirmed thus far this year in Tennessee, there is yet another reason to "Fight the Bite."
«Read the rest of this article»