Topic: Florida
Spring is the best time to get the highest price for your used vehicle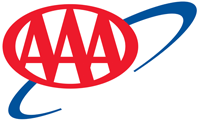 Knoxville, TN – Depreciation is the single most expensive cost of owning a vehicle. Your vehicle depreciates the minute you drive it off the lot, and steadily decreases in value each year.
As a quick rule of thumb, a car will lose between 15 and 20 percent of its value each year. After three years of a car's life, depending on the vehicle, it may have depreciated by as much as half of its original value.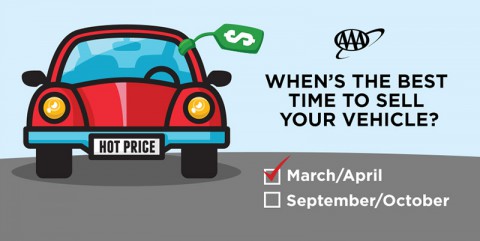 «Read the rest of this article»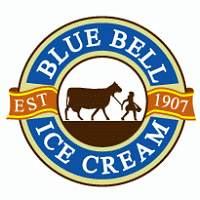 Brenham, TX – Blue Bell Ice Cream of Brenham, Texas, is voluntarily recalling all of its products currently on the market made at all of its facilities including ice cream, frozen yogurt, sherbet and frozen snacks because they have the potential to be contaminated with Listeria monocytogenes, an organism which can cause serious and sometimes fatal infections in young children, frail or elderly people, and others with weakened immune systems.
Although healthy individuals may suffer only short-term symptoms such as high fever, severe headaches, stiffness, nausea, abdominal pain and diarrhea, Listeria infection can cause miscarriages and stillbirths among pregnant women.
«Read the rest of this article»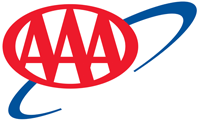 Tampa, FL – The most expensive oil of 2015 triggered increases at the gas pump, and prices could continue to climb this week. The national average price of regular unleaded gasoline is $2.45 per gallon, up 6 cents since last Sunday. Prices also rose 3 cents in Florida and 9 cents in both Georgia and Tennessee
"The average price at the pump typically reflects a bit of seasonality this time of year," said Mark Jenkins, spokesman, AAA – The Auto Club Group. "It is not uncommon for prices to inch higher leading up to the summer driving season and the transition to more expensive summer-blend fuel. However, record high domestic oil production is likely to deliver the cheapest summer gas prices in a decade."
«Read the rest of this article»
AAA Foundation for Traffic Safety Survey Provides In-Depth Data on Americans' Driving Habits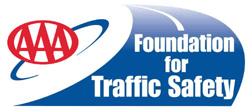 Tampa, FL – On average, Americans drive 29.2 miles per day, making two trips with an average total duration of 46 minutes. This and other revealing data are the result of a ground-breaking study currently underway by the AAA Foundation for Traffic Safety and the Urban Institute.
The Foundation's new American Driving Survey offers the most up-to-date, comprehensive look at how much Americans drive on a daily and yearly basis. «Read the rest of this article»

Clarksville, TN – The Customs House Museum is pleased to host the Southern Watercolor Society's 38th Annual Juried Exhibition this May. The show features eighty-seven paintings, eleven coming from Tennessee artists.
Exhibits Curator, Terri Jordan, states "I am honored to have the Southern Watercolor Society (SWS) present its 38th Annual Juried Exhibition here at the Customs House Museum. We have featured the talents of some of the best artists living in the South and I am happy to add the SWS to that list."
«Read the rest of this article»
Gas prices remain volatile but could soon be on the decline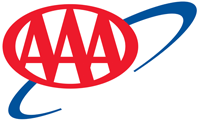 Tampa, FL – Gas prices continue to fluctuate as refineries begin to move out of the spring maintenance season and prepare for the summer driving season.
The national average for a gallon of regular unleaded gasoline is $2.39, down a fraction of a cent from last week. Motorists continue to enjoy significant year-over-year savings, paying $1.24 per gallon less than last year.
«Read the rest of this article»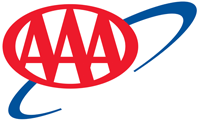 Tampa, FL – During the first 100 days of 2015 the national average price for a gallon of regular unleaded gasoline was $2.27, down $1.13 from 2014. The last time consumers saw the average drop this drastically year-over-year was in 2009, when the average fell $1.22.
"This is positive news for the average motorist who is saving $15.00-$30.00 every time they fill up their tank", said Josh Carrasco, spokesperson, AAA – The Auto Club Group. "Cheap crude oil has caused gas prices to slide and is saving the American economy over $400 million a day."
«Read the rest of this article»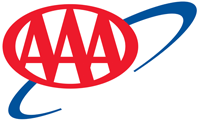 Tampa, FL – Lower gas prices may be on the way for U.S. consumers by this summer if refinery maintenance ends smoothly and crude oil remains relatively cheap. It is even possible that gas prices will return to near $2.00 per gallon in some areas, as long as there are no unexpected problems in the meantime. AAA does not expect the national average to rise above $3.00 per gallon this year.
"There is a real hope that gas prices could drop significantly in time for the busy summer driving season," said Mark Jenkins, spokesman, AAA – The Auto Club Group. "The overall outlook looks good for drivers, and with any luck we will avoid the types of problems that often lead to higher gas prices at this time of year." «Read the rest of this article»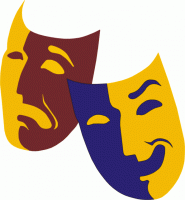 Clarksville, TN – Make your reservations now for the upcoming dinner theatre production of "Here Lies Jeremy Troy" scheduled for April 17th, 18th, 24th, and 25th.
"Here Lies Jeremy Troy" is a comedy written by Jack Sharkey and is being directed by Art Conn.
The play centers on a law clerk, who is up for promotion, and is visited by a school chum who lives by sponging off classmates.
«Read the rest of this article»
APSU Sports Information

Richmond, KY – As the 2014-15 women's golf season heads down the stretch, Austin Peay State University will participate in its first April match when it travels north for the first time all spring at The Colonel Classic, Friday and Saturday, at Arlington Golf Club.
«Read the rest of this article»