Topic: Florida
Pump prices expected to fall again this week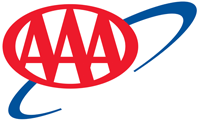 Tampa, FL – The average price for gasoline in Georgia fell below $2.00 a gallon last week for the first time since May 2009. Georgia became the 29th state to slip below the $2.00 threshold on Friday.  Florida's average price was 8 cents above $2.00 on Sunday, but should drop below $2.00 within the next month.
"The gas price plunge is directly connected to declining global crude oil prices," said Mark Jenkins, AAA – The Auto Club Group. "Like pump prices, crude oil prices have posted multi-year lows due to global supply outpacing demand, which has kept downward pressure on the price of crude and ultimately meant hefty discounts in retail gasoline for U.S. drivers. The price of oil dipped again last week, meaning motorists could see even more discounts at the pump in the coming days." «Read the rest of this article»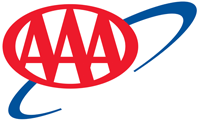 Tampa, FL – Gas prices fell another 7 cents last week as the national average settled at $2.07, moving closer to $2.00 a gallon. If it happens, this would be the first time the national average was under $2.00 in nearly six years (March 2009).
"The national average could be $2.00 or less by this time next week," said Mark Jenkins, spokesman, AAA – The Auto Club Group. "Gasoline has been falling at a rate of about 1-cent a day and that trend is likely to continue in the next seven days." «Read the rest of this article»
2,417 hotels and restaurants across the continent top the list with the travel authority's highest ratings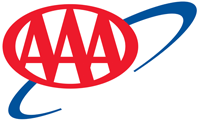 Tampa, FL – The Auto Club Group has announced the 17 hotels and four restaurants in Tennessee that earned the Four or Five Diamond Rating during the past 12 months.
Among these, two lodgings received these ratings for the first time, qualifying them as new additions to the annual lists. The AAA/CAA Four and Five Diamond Ratings are AAA's highest designations for hotels and restaurants.
Hotels rated Four or Five Diamond are stylish and refined with upscale physical attributes. Guests receive personalized attention from an experienced staff enhancing an extensive array of amenities in a luxurious setting. «Read the rest of this article»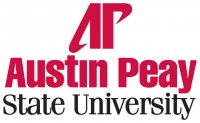 Clarksville, TN – For the last 12 years, Gregory Botts has been criss-crossing the nation with a car loaded full of art supplies, painting the sites and varying light he encountered.
At first begun as a clarification of the larger abstract works that he was making in the studio, these paintings have grown into their own body of impressive works that feed and inform his larger body of work. Austin Peay State University's Trahern Gallery is proud to host the first large survey of these works in connection with his larger studio paintings this winter, "Gregory Botts: Painting Along the Road."
«Read the rest of this article»

Memphis, TN – A house cannot be sold if it cannot be shown.
In 2014, Crye-Leike totaled 183,000 scheduled appointments for showings. Many calls for showings come after business hours and on weekends when many real estate companies are not open.
Crye-Leike's in-house appointment call center is available to schedule appointments seven days a week until 8:00pm on listings. «Read the rest of this article»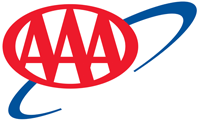 Tampa, FL – Gas prices fell another 7 cents last week as the price of crude oil continues to drop. WTI fell below $50.00 a barrel on the NYMEX, settling at $48.36 on Friday, the lowest settlement since April 2009.
"The price of crude is continuing its downward slide due to excess supply and weak demand," said Mark Jenkins, spokesman, AAA – The Auto Club Group. "Global oil prices are expected to remain relatively low for the first half of 2015, which could put additional pressure on high-cost production countries like the United States. Rebel forces continue to disrupt supply from OPEC member country Libya, yet the level of global oversupply appears capable of easing concerns that might otherwise send prices higher due to production concerns." «Read the rest of this article»

Nashville, TN – The 24th edition of the Tennessee Sandhill Crane Festival is set to be held January 17th-18th at the Hiwassee Refuge and at the Birchwood Community Center.
The TWRA is the primary sponsor for the festival and many staff members and volunteers will again be contributing their services. For the fourth consecutive year, Olin Chlor Alkali Products is the corporate sponsor for the festival.
The festival is a celebration of the thousands of sandhill cranes that migrate through or spend the winter on and around the Hiwassee Refuge in Birchwood as well as an opportunity to focus attention on the rich wildlife heritage of the state and the Native American history of the area.
«Read the rest of this article»
3 out of 5 People Don't have Winter Driving Kits in their Vehicles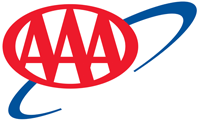 Tampa, FL – Extremely cold weather is moving across the southeastern United States and AAA warns motorists to be careful and make sure their vehicles are prepared for an emergency.
According to data from the Federal Highway Administration, each year, 24 percent of weather-related vehicle crashes occur on snowy, slushy or icy pavement and 15 percent happen during snowfall or sleet.
«Read the rest of this article»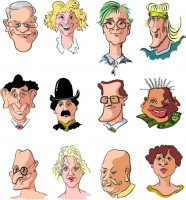 Clarksville, TN – Our culture has become fixated on what a person appears to be. Hundreds of books have been written on the subject; numerous television shows now describe this; scores of people now make their living by telling people what to wear. We believe that youth is the crowning age of life and everyone must work daily to present a youthful, attractive appearance.
Both women and men are advised on how to succeed in their professions by wearing certain types of clothing, using the latest age-defying make-up, choosing the right hair style, buying that certain briefcase that shows you to be executive material, and having every blemish—from body language to teeth—corrected to fit the ideal presentation. «Read the rest of this article»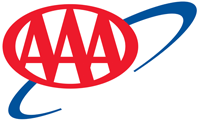 Tampa, FL – Motorists in Georgia, Tennessee, and now Florida welcomed the New Year with gasoline selling below $2.00 a gallon at some filling stations. This begins what could be a year of monstrous savings at the pump after record-high oil production in 2014 pushed crude oil and gas prices to the lowest level in six years.
U.S. gasoline prices were $1.11 more expensive just one year ago. At the beginning of 2014, the national average for regular unleaded was $3.32. Prices rose in the spring due to refinery maintenance and the switch to "summer-blend gasoline," peaking at $3.70 on April 18th. «Read the rest of this article»