Topic: Florida
#11/11 Tennessee at #25/20 Georgia
Saturday, October 1st, 2016 | 2:30pm CT
Athens, GA | Sanford Stadium | TV: CBS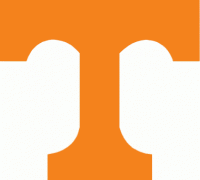 Knoxville, TN – No. 11/11 Tennessee heads to Athens, GA, to face No. 25/20 Georgia on Saturday at Sanford Stadium for a 2:30pm CT game on CBS.
SEC Nation will be on site in Athens at Myers Quad on Saturday. The show runs from 9:00am CT to 11:00am CT on SEC Network. Maria Taylor (bio) hosts the traveling pregame show, navigating the Saturday morning conversations with analysts Tim Tebow, Marcus Spears and Paul Finebaum. Laura Rutledge provides live reports of the sights and sounds of southern tailgating.
Fans who arrive early will receive a free SEC Nation t-shirt and chance to win tickets to the SEC Championship, a Regions bike, Belk prize pack, and more.
«Read the rest of this article»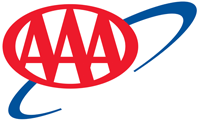 Tampa, FL – Florida motorists continue to enjoy daily discounts at the pump. Meanwhile, gas prices in Georgia and Tennessee are letting up after a leak in the Colonial Pipeline suppressed gasoline supplies in six states.  
During the 12-day shutdown to line 1, state average prices rose 28 cents in Georgia and 17 cents in Tennessee. Since restoring flow to Line 1 on Wednesday, state averages are 2 cents lower in Georgia and fractions of a penny less in Tennessee.
«Read the rest of this article»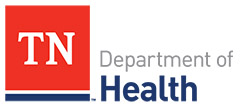 Nashville, TN – Seasonal frosts that help reduce mosquito activity in Tennessee will arrive soon, bringing some relief from the blood-feeding insects.
Mosquitoes in Tennessee are currently known to transmit diseases such as West Nile virus and La Crosse Encephalitis. With 45 cases of travel-related Zika Virus Disease confirmed thus far this year in Tennessee, there is yet another reason to "Fight the Bite."
«Read the rest of this article»
Tennessee Volunteers vs. Florida Gators
Saturday, September 24th, 2016 | 2:30pm CT
Knoxville, TN | Neyland Stadium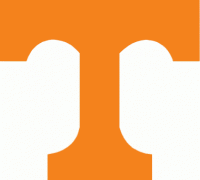 Knoxville, TN – No. 14/12 Tennessee renews one of its biggest rivalries when the Vols take on No. 19/16 Florida on Saturday at 2:30pm CT on CBS. ESPN College GameDay will kick off the festivities on Saturday at 8:00am CT.
Saturday will mark the second time this season that ESPN College GameDay will be on-site for a Tennessee contest. The College GameDay crew of Rece Davis, Samantha Ponder, Lee Corso, Kirk Herbstreit, Desmond Howard and David Pollack was in Bristol, Tennessee, two weeks ago for the Pilot Flying J Battle at Bristol featuring the Vols and Virginia Tech.
«Read the rest of this article»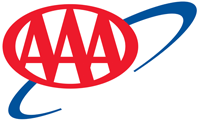 Tampa, FL – A pipeline leak has led to a major problem for motorists along the eastern United States. Georgia and Tennessee are among six states that have declared a state of emergency after a leak was detected along the Colonial Pipeline. Pump prices in these states are rising, while some stations have reportedly run out of gasoline. 
The Colonial Pipeline transports more than 100 million gallons of petroleum products like gasoline, diesel, and jet fuel a day, to markets between Houston and New York City.
«Read the rest of this article»
Tennessee Athletics Department
Tennessee Vols wins their ninth straight game and moves to 3-0 with a 28-19 win over Ohio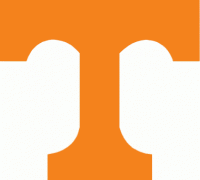 Knoxville, TN –  Josh Malone caught two touchdown passes from Joshua Dobbs as No. 15/15 Tennessee outlasted Ohio, 28-19, on Saturday afternoon in Neyland Stadium.
Dobbs finished 19-of-27 for 203 yards, two touchdowns and one interception and rushed 14 times for 59 yards and a score.
Malone matched his career high with five catches for 69 yards and two touchdowns.
The Vols (3-0) racked up 201 rushing yards. Alvin Kamara had 67 yards on 11 carries and Hurd finished with 61 yards and one touchdown on 15 carries.
«Read the rest of this article»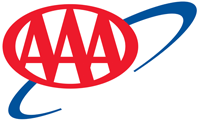 Tampa, FL – Gas prices declined for the 11th consecutive day Sunday; falling 4 cents in Florida, 6 cents in Georgia, and 5 cents in Tennessee.
"Gas prices immediately began their seasonal downward trend at the beginning of September," said Mark Jenkins, spokesman, AAA – The Auto Club Group. "Refineries are entering maintenance season as they begin the switch to winter-blend gasoline. This fuel has fewer additives, making it cheaper to produce than summer-blend gasoline, which leads to lower gas prices. Gas prices should follow a downward trend through the rest of the year, unless there are refinery issues or if oil prices surge."
«Read the rest of this article»
Written by Dwayne Brown / Laurie Cantillo
NASA Headquarters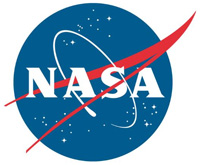 Washington, D.C. – NASA's first asteroid sampling mission launched into space at 7:05pm EDT Thursday from Cape Canaveral Air Force Station in Florida, beginning a journey that could revolutionize our understanding of the early solar system.
"Ee celebrate a huge milestone for this remarkable mission, and for this mission team," said NASA Administrator Charles Bolden. "We're very excited about what this mission can tell us about the origin of our solar system, and we celebrate the bigger picture of science that is helping us make discoveries and accomplish milestones that might have been science fiction yesterday, but are science facts today."
«Read the rest of this article»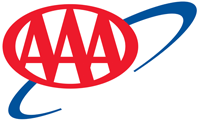 Tampa, FL – Americans paid the lowest gas prices for the Labor Day holiday weekend in since 2004. The national average of $2.22 is 24 cents less than Labor Day 2015, and $1.24 less than the holiday two years ago. 
"Despite the increased gasoline demand from holiday travelers, gas prices actually declined a couple of cents throughout the holiday weekend thanks to lower oil prices," said Mark Jenkins, spokesman, AAA – The Auto Club Group. "Gas prices in the Fall should get even cheaper, because demand declines as Americans return to school and work."
«Read the rest of this article»
Written by Linda Herridge
NASA's John F. Kennedy Space Center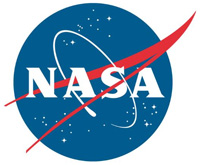 Florida – The first U.S. mission to travel to an asteroid, retrieve samples and return them to Earth is targeted for a September 8th launch atop a United Launch Alliance Atlas V rocket from Cape Canaveral Air Force Station in Florida.
This groundbreaking mission, several years in the making, is the Origins, Spectral Interpretation, Resource Identification, and Security-Regolith Explorer, also known as OSIRIS-REx. It will travel to near-Earth asteroid Bennu, map its surface using 3-D laser imaging, retrieve samples from the surface and return to Earth.
«Read the rest of this article»