Topic: Florida
Clarksville, TN – For the past three years Clarksville High School pitcher Heather Norris has made a name for herself in the pitcher's circle and at the plate for the Lady Wildcats, helping lead CHS to its first ever state tournament appearance last season, as well as earning multiple All-State honors.
With her senior season just a few months away, the right-hander won't have to worry about what her future may hold at the next level, as she signed her NCAA Division I Letter of Intent, November 15th, to play her collegiate career for the Lady Govs at Austin Peay State University.
«Read the rest of this article»
Written by Guy Webster
NASA's Jet Propulsion Laboratory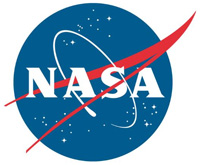 Pasadena, CA – A rare, recently discovered microbe that survives on very little to eat has been found in two places on Earth: spacecraft clean rooms in Florida and South America.
Microbiologists often do thorough surveys of bacteria and other microbes in spacecraft clean rooms. Fewer microbes live there than in almost any other environment on Earth, but the surveys are important for knowing what might hitch a ride into space. If extraterrestrial life is ever found, it would be readily checked against the census of a few hundred types of microbes detected in spacecraft clean rooms.
«Read the rest of this article»

Nashville, TN – The Tennessee Department of Safety and Homeland Security has announced a partnership with Appriss, Inc., to provide citizens with a more efficient method to access traffic crash reports from law enforcement agencies across the state.
Effective immediately, the public may retrieve collision reports online through the secure website www.tnbuycrash.com 24 hours a day, seven days a week.
«Read the rest of this article»
Written by Dr. Tony Phillips
Science at NASA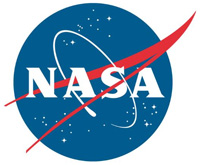 Washington, D.C. – Ten years ago, in late October 2003, space weather forecasters experienced a frission of dread when two gigantic sunspots appeared. Both had complex magnetic fields that harbored energy for strong explosions. If the spots turned toward Earth and erupted….
That's exactly what happened. From October 19th through November 7th 2003, there were 17 major eruptions on the sun, including a record-setting X28 flare.
«Read the rest of this article»

Clarksville, TN - Tala Mumford, Austin Peay State University's senior golfer who tied for first at UAB Beach Blast with an even-par 144, has been named adidas® Ohio Valley Conference Female Golfer of the Week.
«Read the rest of this article»
Written by Guy Webster
NASA's Jet Propulsion Laboratory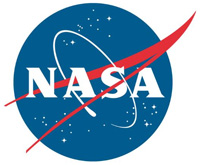 Pasadena, CA – Examination of the Martian atmosphere by NASA's Curiosity Mars rover confirms that some meteorites that have dropped to Earth really are from the Red Planet.
A key new measurement of the inert gas argon in Mars' atmosphere by Curiosity's laboratory provides the most definitive evidence yet of the origin of Mars meteorites while at the same time providing a way to rule out Martian origin of other meteorites.
«Read the rest of this article»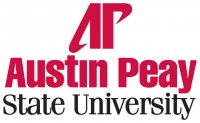 Clarksville, TN – For years, Dr. David Rands, Austin Peay State University assistant professor of history, has studied why certain people are attracted to certain cities. Specifically, he examined why Korean immigrants to Japan choose to live in either Osaka or Tokyo.
"I came up with this idea called 'function-based spatiality' – kind of a term I coined – where the city has several different functions within the local, regional, national and international spheres, and those functions act to either attract or repeal specific kinds of immigrants," he said.
«Read the rest of this article»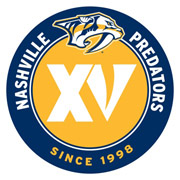 Nashville, TN - Nashville Predators Training Camp will open with physicals, on-ice testing and a team meeting on Wednesday, September 11th at Bridgestone Arena, with the team's first day on the ice coming Thursday, September 12th at 9:30am at Centennial Sportsplex.
A complete training camp roster and schedule is below. Dates, times and roster are subject to change.
For the first time since the 2006-07 season, the Predators will conduct training camp sessions away from the Music City.
«Read the rest of this article»

Tampa, FL - Year Two of the Taylor Mott era begins in Florida as Austin Peay State University's volleyball team will play four matches in the season-opening USF Invitational hosted by South Florida, Friday-Saturday.
The Lady Govs will begin the season with a 10:00am (CT), Friday contest against Miami followed by a 3:30pm outing against Ball State. Austin Peay's Saturday at the tourney begins with a 1:00pm affair against host USF before a 3:30pm tournament-concluding contest against The Citadel.
«Read the rest of this article»
Knoxville, TN - After the Southeastern Conference Office unveiled this year's league schedule on Tuesday, Tennessee Head Women's Basketball Coach Holly Warlick announced her team's 2013-14 slate. UT also revealed it will retire Candace Parker's jersey on January 2nd prior to the LSU game.
The defending SEC champion Lady Volunteers, who were 27-8 in 2012-13 and advanced to the NCAA Elite Eight, will play 18 regular-season games vs. teams that saw postseason action a year ago. That group includes 11 teams that made the NCAA Tournament and five that played in the Women's National Invitation Tournament.
«Read the rest of this article»