Topic: Florida
Clarksville Police Department will be taking part in "Operation Southern Shield"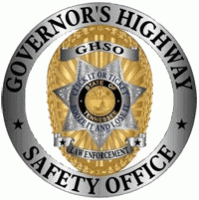 Nashville, TN – Today, July 17th, 2017, the Tennessee Highway Safety Office (THSO) was joined by the National Highway Traffic Safety Administration (NHTSA), the Georgia Governor's Office of Highway Safety, and law enforcement partners for a press event to launch "Operation Southern Shield," a regional mobilization to crack down on speeding from July 17th to July 23rd, 2017.
The Clarksville Police Department will be joining in this effort and providing increased presence on US-41A (Madison Street, 41-A bypass, Providence Boulevard, Fort Campbell Boulevard, and Riverside Drive.
«Read the rest of this article»
Written by Jen Rae Wang
NASA's Headquarters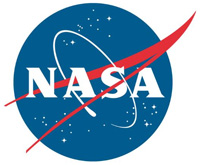 Washington, D.C. – Vice President Mike Pence thanked employees at NASA's Kennedy Space Center in Florida for their commitment to America's continued leadership in the space frontier during a visit to America's multi-user spaceport on Thursday.
"Let us do what our nation has always done since its very founding and beyond: We've pushed the boundaries on frontiers, not just of territory, but of knowledge. We've blazed new trails, and we've astonished the world as we've boldly grasped our future without fear," the Vice President told employees, government dignitaries and space industry leaders in remarks at the facility's iconic Vehicle Assembly Building, where the new Space Launch System (SLS) rocket and Orion spacecraft will be prepared ahead of launches to the moon, and eventually to Mars and beyond.
«Read the rest of this article»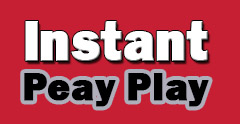 Clarksville, TN – From coast to coast and even Canada, Austin Peay State University has several of its baseball players plying their skills on several summer-league teams, as they continue to improve their skill for the upcoming 2017-18 school year.
Several of the Govs are hitting over .300 this summer for their respective teams, but arguably having the best summer across the board at the plate is outfielder Imani Willis, who is currently hitting at a .350 clip for the Kokomo (IN) Jackrabbits of the Prospect League.
«Read the rest of this article»
Written by Steven Siceloff
NASA's Kennedy Space Center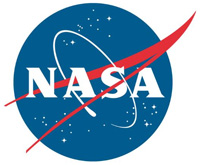 Florida – As NASA's Cassini spacecraft spends its last few weeks in orbit around Saturn before making a controlled impact with the planet in what NASA dubbed Cassini's "Grand Finale," some of those who helped launch the mission 20 years ago are thrilled with the success of the massive probe they helped dispatch to one of the solar system's most intriguing worlds.
"There's just a real sense of fulfillment associated with being part of a launch team, particularly something as big as Cassini and as complicated as Cassini is and the whole makeup of the whole Cassini team," said Ray Lugo, launch director for Cassini. "It was a big community of folks and everybody had to do their part to make sure that mission got off right."
«Read the rest of this article»

Murfreesboro, TN – The number of homeowners insurance claims from lightning strikes and electrical surges in the United States rose in 2016, compared with 2015; however, the average cost that insurers paid on those claims fell, according to a new analysis by the Insurance Information Institute (I.I.I.).
«Read the rest of this article»
Written by Joe Atkinson
NASA Langley Research Center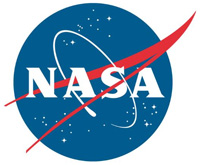 Hampton, VA – The 2017 wildfire season is well underway in the United States with thousands of acres scorched already in Georgia and Florida alone, according to the National Park Service. New research using data collected during NASA airborne science campaigns shows how smoke from this type of wildfire worldwide could impact the atmosphere and climate much more than previously thought.
The study, led by researchers at the Georgia Institute of Technology, found brown carbon particles released into the air from burning trees and other organic matter are much more likely than previously thought to travel to the upper levels of the atmosphere, where they can interfere with rays from the sun – sometimes cooling the air and at other times warming it.
«Read the rest of this article»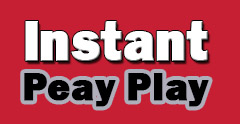 Clarksville, TN – With the Ohio Valley Conference spring meetings in the rearview mirror, Austin Peay State University and its athletic department has settled into its summer semester, with fall classes and sports less than 80 days away.
But just because its summer doesn't mean there isn't any activity going on in the department, or with the student-athletes.
The summer semester always sees more than its share of student-athletes taking summer classes, while several of the sports also see their team members continuing to play their respective sports on summer teams.
«Read the rest of this article»
APSU Sports Information

Clarksville, TN – This summer you'll be able to find Austin Peay State University baseball players dotting rosters from Florida to Alaska and points in-between with 18 Governors continuing their baseball seasons in collegiate summer leagues across the United States and Canada.
Two Governors – pitcher Jacques Pucheu and utility man Malcolm Tipler – have made the long trek north to the land of the midnight sun, far from their southern roots. The duo are playing this summer for the Anchorage Glacier Pilots in the Alaska Baseball League, which begins its schedule Tuesday night.
«Read the rest of this article»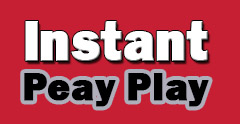 Clarksville, TN – Recently graduated Austin Peay State University senior softball player Christiana Gable has a busy next month in front of her, as she once again joins the German Women's National Team as they prepare for the 20th European Softball Championships in Bollate, Italy.
Gable, who is from Nolensville, TN, is eligible to play for the German National Team due to her mother being a native of the country and thus she has dual citizenship with a German passport.
«Read the rest of this article»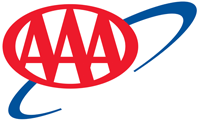 Tampa, FL – AAA projects 39.3 million Americans will travel more than 50 miles away from home this Memorial Day weekend.
Almost 35 million of those travelers will be hitting the road. That is the highest number in 12 years and it presents a distinct danger when combined with holiday related impaired driving.
«Read the rest of this article»