Topic: F&M Bank
Start the New Year right by reviewing and revamping your financial plan.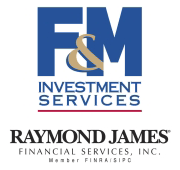 Clarksville, TN – Instead of hauling out those familiar New Year's resolutions about eating less and exercising more, how about focusing on something that's also very good for you in the long run- and even sooner? We're talking about your financial plan – your fiscal health, if you will.
The approach of 2016 is a great time to review your plan and make whatever revisions might be indicated. With that in mind, here are 12 suggested resolutions that, if followed, will go a long ways toward helping to ensure that your later years will be financially secure.
«Read the rest of this article»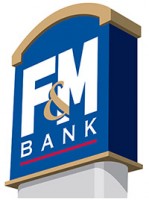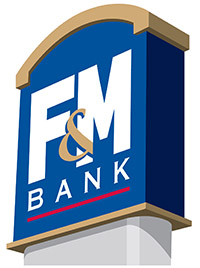 Clarksville, TN – Brad Barrett, former president of The Tennessee Bankers Association (TBA), has been named to the F&M Bank Board of Directors, according to Sammy Stuard, president and CEO.
"Brad brings a wealth of banking knowledge to F&M and his over 20 years of leadership at the helm of the TBA will contribute greatly as we seek new opportunities for growth across Middle Tennessee," commented Stuard.
Following F&M's recent sale to Nashville-area businessman Gaylon Lawrence Jr., Barrett joins the bank at an exciting time. Lawrence's ownership of Middle Tennessee's eighth largest bank will increase the bank's capital and further position F&M for continued growth.
«Read the rest of this article»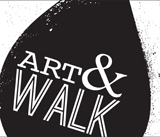 Clarksville, TN – Clarksville's First Thursday Art Walk is produced by the Downtown Clarksville Association and is a free, self-guided tour spanning a 5-block radius that combines visual art, live music, engaging events and more in the heart of Downtown Clarksville.
With 10+ venues, bars and businesses participating each month, the First Thursday Art Walk in Clarksville is the ultimate opportunity to savor and support local creative talent.
«Read the rest of this article»

Clarksville, TN – Downtown Artists Co-op (DAC) is proud to announce our 15th Annual Holiday Exhibit and Bazaar. This annual tradition features mostly smaller works of fine art by many of our talented members. Just in time for the Christmas season, the Bazaar offers great deals on one-of-a-kind, original works of art by local artists.
The exhibit includes a diversity of beautiful small pieces including original oil, acrylic, watercolor, pastel & mixed media paintings, hand-made, unique jewelry, hand painted silk scarves, plus original 3D artwork, photography, prints, cards fabric art and more. «Read the rest of this article»

Clarksville, TN – It's beginning to look a lot like Christmas in downtown Clarksville. As the decorations go up and the temperatures dip, the Roxy Regional Theatre invites patrons to ring in the holiday season at the fifth annual "Christmas Over The Cumberland" on Friday, December 4th.
In the beautiful setting of F&M Bank's Franklin Room, overlooking the Cumberland River and downtown's impressive light display, diners will be serenaded by the festive musical stylings of Red River Breeze.
«Read the rest of this article»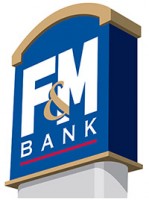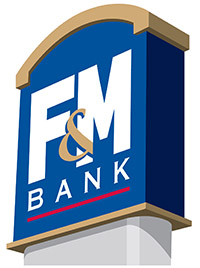 Sumner County, TN – F&M Bank has hired Brian Jones as a Vice President and Commercial Lender for its Sumner County Markets.
"Brian has over twenty years of banking experience and his knowledge of the Hendersonville and White House area just adds strength to our presence here," said Sammy Stuard, President and CEO of F&M Bank.
Brian holds a Bachelor's Degree in Business Administration from the University of Tennessee at Knoxville.  He has also completed coursework through the American Institute of Banking and is a graduate of the Tennessee Bankers Association's Southeastern School of Commercial Lending.
«Read the rest of this article»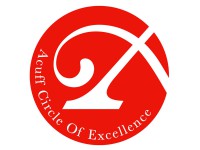 Clarksville, TN – The coveted Acuff Circle of Excellence Ovation Awards in the arts will be presented March 6th, 2016, but nominations already are being sought.
The Circle, a non-profit organization affiliated with the Austin Peay State University Foundation, is a patron society of the Center of Excellence for the Creative Arts. The awards have been presented since 1996.
The nominees must have made significant contributions to the artistic and cultural life of the Clarksville-Montgomery County community. Anyone can submit nominations. Nominations will be accepted now through Wednesday, January 20th, 2016 «Read the rest of this article»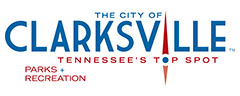 Clarksville, TN – The Clarksville Parks and Recreation Department, Altra Federal Credit Union and the downtown businesses have combined forces for this year's One Frightful Night, also known as Fright on Franklin on Saturday, October 31st from 3:00pm to 6:00pm.
One Frightful Night is a free, family-friendly event featuring safe trick-or-treating, costume contests, and much more in Historic Downtown Clarksville! Follow the screams (of delight) to an afternoon of frightening-ly fun Halloween-themed activities.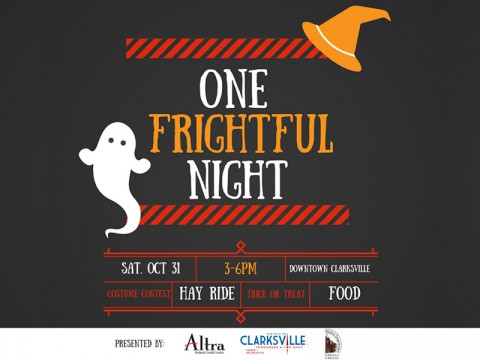 «Read the rest of this article»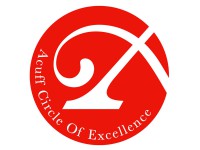 Clarksville, TN – The arts at Austin Peay State University will be on display and celebrated at the annual Soiree on Franklin on November 6th.
The event, in its sixth year, is sponsored by the Acuff Circle of Excellence board of directors and is open to members of the Circle and the public. "Celebrating the Arts" will feature representations of APSU's arts disciplines, this year keying on music and the visual arts. «Read the rest of this article»
Share Lead; Takes over Top Spot in Stewart County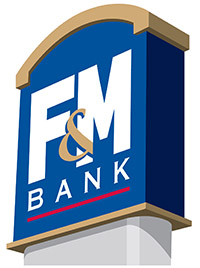 Clarksville, TN – F&M Bank continues to be the top bank in Montgomery County in deposits according to a newly published report released this week by the Federal Deposit Insurance Corporation. The report, which tracks all 11 FDIC-insured institutions in Montgomery County, shows F&M holds $389 million or 17.23 percent of local deposits. This is the 12th consecutive year F&M has claimed the number one spot in the intensely competitive Montgomery County market.
Overall, deposits in Montgomery County rose by 3.1 percent to $2.2 billion for the year through June 30th, which is slightly below the national average increase of 3.8 percent. Despite the increase in deposits, the deposit market share ranking among local institutions remains the same as last year.
«Read the rest of this article»