Topic: F&M Bank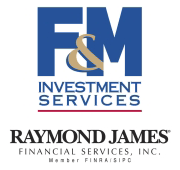 Clarksville, TN – The housing market is stronger than it's been in years. The U.S. economy grew an estimated 1.8% during the first quarter of 2013–not rip-roaring expansion, but an improvement over the previous quarter's 0.4%.
Employment isn't where it needs to be, but companies are no longer shedding jobs in record numbers and the Federal Reserve thinks the unemployment rate will fall roughly another half-percent by the end of the year. Weeks and even months have gone by without headlines about a new European debt crisis.
«Read the rest of this article»

Clarksville, TN – Montgomery County Relay for Life held the kickoff for the 2013 Relay for Life yesterday at the Hilldale Baptist Family Life Center Soccer Field. Hundreds of Cancer Survivors along with community members gathered to raise funds to help the American Cancer Society seek a cure for cancer.
Relay for life is the world's largest grassroots fundraising movement, and truly shows that one person, one idea can make a huge difference.
«Read the rest of this article»

Clarksville, TN – Joe Snyder has been named to the position of Chief Information Officer and Senior Vice President at F&M Bank.
"Joe has over 15 years of IT experience in the financial services industry. He is a skilled IT project manager providing leadership in strategic planning, IT infrastructure design, data warehousing network administration, and inventory and operations management," stated Sammy Stuard, President and CEO.
«Read the rest of this article»

Clarksville, TN – F&M Bank has announced the following promotions of four veteran mortgage employees, according to Sammy Stuard, bank CEO and president.
Denise Alexander, vice president and operation manager for F&M's mortgage department has been promoted to senior vice president of F&M Bank.
Yvonne Witzler, assistant vice president and manager of F&M's mortgage office in Clarksville has been promoted to vice president of F&M Bank.
«Read the rest of this article»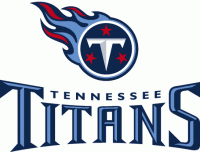 Clarksville, TN – The Tennessee Titans rolled into Clarksville on Tuesday with linebacker Akeem Ayers; defensive tackle Jurrell Casey; and Mike Keith, the voice of the Tennessee Titans on the second day of the 2013 Titans Caravan. The Caravan stopped in Clarksville at the Lowe's Drive Krogers.
The second day of the Caravan began with private stops in White Bluff at the White Bluff Elementary School, in Waverly, TN at the Waverly Junior High School, in Camden at the Briarwood Elementary School. Two public stops were also on the agenda for the second day of the Caravan at Clifty Farm Country Ham in Paris, TN and finishing up at the Kroger store stop in Clarksville.
«Read the rest of this article»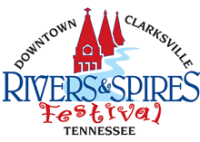 Clarksville, TN -  Road closures for this week have been announced for the 11th Annual Rivers and Spires Festival in downtown Clarksville. The following streets will be closed:
Wednesday, April 17th Beginning at 7:00am- Public Square in front of F&M Bank
Thursday, April 18th Beginning at 7:00am– All of Public Square,Franklin Street from First Street to Public Square First Street from Franklin Street to Main Street and Strawberry Alley
«Read the rest of this article»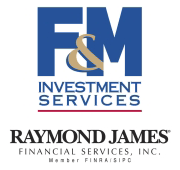 Clarksville, TN – The three major stock indices continued to rise in the first quarter with the S&P 500 closing at a record high. Driving the S&P 500's momentum were consumer staples and consumer discretionary stocks.
Since the S&P hit its previous closing high in October 2007, the consumer discretionary sector has gained 40.4%, while staples are up 41.3% – outperforming technology and financials. «Read the rest of this article»

Clarksville, TN – The Clarksville Area Chamber of Commerce announces upcoming events during the month of April.
On April 11th at 7:30am, the Chamber will be holding a Power Breakfast at the Riverview Inn, 50 College Street. Join the Chamber as they welcome Katie Mahoney, Executive Director, Health Policy for the U.S. Chamber of Commerce. «Read the rest of this article»
Clarksville, TN –
The Junior Auxiliary of Clarksville will be hosting their 2nd annual "Cheers for Charity" Event on Saturday, April 13th, 2013 at F&M Bank.
"Cheers for Charity" is a fundraising event held by Junior Auxiliary of Clarksville, an association of women who render charitable services to children of our community.
They accomplish their mission through different projects throughout the year which are focused on helping and providing the basic necessities of life to children in our community who are in need. «Read the rest of this article»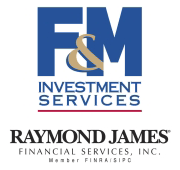 Clarksville, TN – There's still time to make a regular IRA contribution for 2012! You have until your tax return due date (not including extensions) to contribute up to $5,000 for 2012 ($6,000 if you were age 50 by December 31st, 2012). For most taxpayers, the contribution deadline for 2012 is April 15th, 2013.
You can contribute to a traditional IRA, a Roth IRA, or both, as long as your total contributions don't exceed the annual limit. You may also be able to contribute to an IRA for your spouse for 2012, even if your spouse didn't have any 2012 income. «Read the rest of this article»