Topic: F&M Bank

Clarksville, TN – On November 13th, 1814, a group of Tennessee Militia rendezvoused at Nashville to join Gen. Andrew Jackson in what has come to be called the Battle of New Orleans. They left Nashville on November 18th, 21st, and 23rd and marched to Clarksville, where they boarded flatboats for the long journey to New Orleans.
On November 15th, 2014, two hundred years later, Clarksvillians will again send Militia volunteers on a 40-fort keelboat replica down the Cumberland to re-enact that famous battle in New Orleans.
«Read the rest of this article»

Clarksville, TN – The Customs House Museum and Cultural Center is located in historic downtown Clarksville, Tennessee. Come explore an entire city block featuring large gallery spaces filled with fine art, science and history.
Some of the events in November at the Museum are: 4th Annual Laying Low, Family Fun Day: A Big Thank You to the Train Crew, Art & Lunch: Gallery Talk with Eric Hansen, November in the Children's Room: Horses, and Equine themed exhibits.
«Read the rest of this article»

Clarksville, TN – Laying Low is back for its fourth installment to benefit the Customs House Museum on Saturday, November 1st.
This laid-back annual fundraiser is an outdoor event celebrating the fall season.
«Read the rest of this article»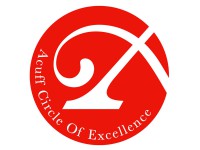 Clarksville, TN – The coveted Acuff Circle of Excellence Ovation Awards in the arts will be presented March 1st, 2015, but nominations already are being sought.
The Circle, a non-profit organization affiliated with the Austin Peay State University Foundation, is a patrons society of the Center of Excellence for the Creative Arts. The awards have been presented since 1996. «Read the rest of this article»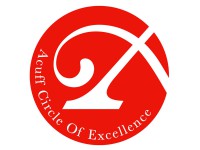 Clarksville, TN – The arts at Austin Peay State University will be on display and celebrated at the annual Soiree on Franklin the afternoon of October 28th.
The event, in its fifth year, is sponsored by the Acuff Circle of Excellence board of directors and is open to members of the Circle and the public. This year's celebration, "Coming Home to the Arts," will feature representations of all of APSU's arts disciplines: music, dance and theatre, creative writing and the visual arts.
«Read the rest of this article»
Clarksville, TN – After hundreds of artists had their works of art on display at two locations in downtown Clarksville, then judged by artist Mary Addison Hackett, winners were awarded at Clarksville Riverfest's Tour d'Art Receptions held Thursday, September 4th and Friday, September 5th, 2014.
Over $2,500 in prizes were awarded.
The competition included five categories: Photography & Digital Images, Sculpture, Painting, Mixed Media/Collage, and Drawing. Monetary awards are given to first through third place in each category (for each division) and a Best of Show Award.
«Read the rest of this article»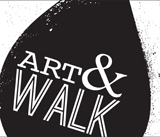 Clarksville, TN - Produced by The Downtown Clarksville Association, First Thursday Art Walk is a free, self-guided tour spanning a 5-block radius that combines visual art, live music, engaging events and more in the heart of Downtown Clarksville.
With 10+ venues, bars and businesses participating each month, the First Thursday Art Walk in Clarksville is the ultimate opportunity to savor and support local creative talent.
«Read the rest of this article»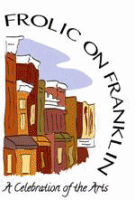 Clarksville, TN – Downtown Clarksville's 9th Annual "Frolic on Franklin: A Celebration of the Arts" will take place Saturday, September 13th from 8:30am-3:30pm.
The free event will showcase the works of more than 30 artists, staged entertainment, art demonstrations, and a doggie fashion show – all along the 100 block of historic Franklin Street.
A variety of original fine art, as well as handmade crafts, will be on display including paintings and photography, jewelry, clay garden items, wood work, purses and fabric accessories, pottery, candles, jewelry, woven and knitted items, and seasonal gifts. Items will be for sale with prices ranging from $2.00 – $500.00.
«Read the rest of this article»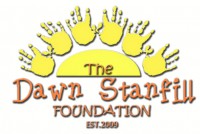 Clarksville, TN – Help a great cause while having a great time! Enjoy a night of dinner, dancing and more at the 6th Annual Dancing til Dawn! Dancing til Dawn will be held from 8:00pm until midnight on Saturday, August 23rd at The Franklin Room at F&M Bank. Proceeds will benefit The Dawn Stanfill Foundation.
As part of the evening's Wizard of Oz themed festivities, guests will be transported to the wonderful land of Oz! Guests can expect fun times, with dancing and a photo booth courtesy of We Bring the Party Events, as well as a silent auction featuring a wide variety of items.
«Read the rest of this article»

Clarksville, TN – Come join the Roxy Regional Theatre as they celebrate 32 years of live entertainment on the corner of Franklin and First in downtown Clarksville with an evening of great food, fine art and splendid theatre. On Saturday, September 13th, the 32nd Anniversary Roxy Gala will kick off the Roxy Regional Theatre's 2014-2015 season of professional live theatre.
The theatre's annual fundraiser will begin at 6:00pm with Harvest Manhattans, compliments of MB Roland Distillery, and a silent auction of diverse and original works by area artists.
«Read the rest of this article»