Topic: F&M Bank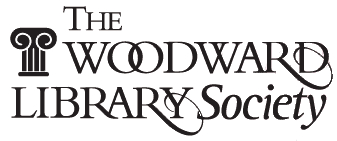 Clarksville, TN -  Dr. Sharon Mabry may be a nationally renowned singer and performer, but the Austin Peay State University professor of music is also a gifted storyteller. Have you heard her tell the one about her concert in Boston, when the hotel gave away her reservation?
"Finally the (concierge) says, 'well OK, I found a place for you to go,'" Mabry said. "We followed him through this beautiful lobby, we followed him out the back door, down an alley way into this strange place, knocked on a door that looked like a speakeasy. There was this long hallway with bare bulbs everywhere. It ended up, we stayed in these little cubicles for the night. These cells. There was no television. There was just a bed. It was clean but that's about all you can say."
«Read the rest of this article»
Big Brothers Big Sisters of Clarksville hosts annual event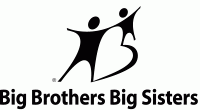 Clarksville, TN – Clarksville area bankers are challenging each other to raise the most funds to support Big Brothers Big Sisters as it kicks off it's 31st Annual Bowl for Kids' Sake this evening, March 4th, 2014 at The Pinnacle Family Entertainment Center. 
Last year the Banker's Challenge collected over $30,000 for the local charity with ten of Clarksville area banks participating. F&M Bank raised over $6,500 in support of Big Brothers Big Sisters of Clarksville's mentoring programs. «Read the rest of this article»

Clarksville, TN – On Wednesday, November 13th, 2013, SAFE: Soldiers and Families Embraced presented Col. (R) Ted Crozier, US Army, with the inaugural SAFE Community Heroes Award to recognize Col. Crozier's passionate work for Soldiers, veterans and family members.
The award was the Inaugural Community Heroes Award and will in years to come awarded by SAFE to honor those who work tirelessly for our military, veterans and their families.
«Read the rest of this article»

Clarksville, TN – On Saturday the City of Clarksville held the official lighting of the city's Christmas tree on public square. Normally the lighting is held in conjunction with the city's Christmas parade, however with inclement weather forcing the cancellation of the Christmas parade, that was not possible this year.
Clarksville Mayor Kim McMillan officiated short ceremony before lighting the city's tree with Santa and Mrs. Claus.
«Read the rest of this article»

Clarksville, TN – You'll be dreaming of a "Plaid" Christmas this holiday season when the boys from Forever Plaid return to the Roxy Regional Theatre!
At first Frankie, Jinx, Smudge and Sparky aren't sure why they've returned to Earth for another posthumous performance, but a phone call from the heavenly Rosemary Clooney lets them know that they're needed to put a little four-part harmony into a discordant holiday.
«Read the rest of this article»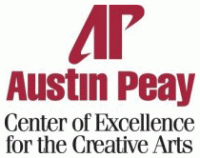 Clarksville, TN – The Acuff Circle of Excellence, a nonprofit patron society of the Austin Peay State University Center of Excellence for the Creative Arts, is seeking nominations for the coveted Ovation Awards, presented annually since 1996.
The nominees must have made significant contributions to the artistic and cultural life of the Clarksville-Montgomery County community. Anyone can submit nominations.
While the Ovation Awards will be presented at a celebration on March 2nd, 2014, at the Customs House Museum and Cultural Center, nominations are being sought now through Friday, January 17th, 2014. «Read the rest of this article»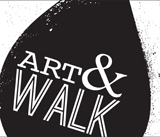 Clarksville, TN – The October Art Walk will be held October 3rd from 5:00pm to 8:00pm at the shops and galleries on Public Square, Franklin Street, and Strawberry Alley.
Produced by The Downtown Clarksville Association, First Thursday Art Walk is a free, self-guided tour spanning a 5-block radius that combines visual art, live music, engaging events and more in the heart of Downtown Clarksville. «Read the rest of this article»
Clarksville, TN – Every year, Clarksville's Riverfest Tour d'Art exhibits feature the talents from artists across the Clarksville-Montgomery County area.
There are three divisions; the Senior (Downtown Artists Co-op), the High School (Customs House Museum) and the Amateur and Professional Divisions (Smith-Trahern Mansion).
After hundreds of artists had their works of art on display at various locations in downtown Clarksville, then judged by artist Dane Carder, winners were awarded at the Tour d'Art Receptions, Friday, September 6th, 2013. «Read the rest of this article»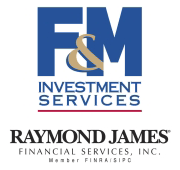 Clarksville, TN – July was certainly eventful in terms of market movements and economic news. Stocks were up for the month, with the S&P 500 posting its biggest monthly gain since January, making up for its decline in June.
All the major indices ended July in higher territory after housing prices posted their largest gain in seven years and the Commerce Department reported that advanced estimates show that gross domestic product grew more than forecast in the second quarter. «Read the rest of this article»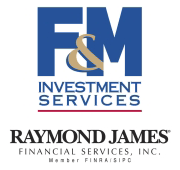 Clarksville, TN – The housing market is stronger than it's been in years. The U.S. economy grew an estimated 1.8% during the first quarter of 2013–not rip-roaring expansion, but an improvement over the previous quarter's 0.4%.
Employment isn't where it needs to be, but companies are no longer shedding jobs in record numbers and the Federal Reserve thinks the unemployment rate will fall roughly another half-percent by the end of the year. Weeks and even months have gone by without headlines about a new European debt crisis.
«Read the rest of this article»