Topic: food drive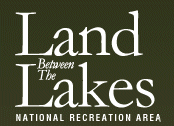 Golden Pond, KY – Land Between The Lakes NRA will be participating in a nationwide food drive through August. The overall goal is to collect 2 million pounds of food nationwide. U.S. Department of Agriculture agencies are trying to collect 500,000 pounds at their sites and offices. 
LBL will have collection boxes available at campgrounds, facilities, and administrative offices. If you are coming to recreate at LBL this summer, drop off a can of food at North or South Welcome Station, Golden Pond Visitor Center, Piney, Wranglers, Energy Lake, or Hillman Ferry Campground. Donations will go to help families make it through this summer, a period when local food banks are typically pretty low on donations. «Read the rest of this article»
Clarksville, TN – Driving up Hwy 149 from Clarksville, one could smell the sweet aroma of something good cooking as you topped the hill. The 2nd Annual BBQ Cookoff was well underway at Hilltop Supermarket.  Turning into the parking lot, tents, grills, barrels and other means of cooking barbecue came into view.
Some of the contestants arrived as early as 5:00am to setup and begin preparing their barbecue. This year's contest consisted of two categories: Chicken and Ribs. There was plenty barbecue to sample, as most of the contestants were also selling what they cooked.
«Read the rest of this article»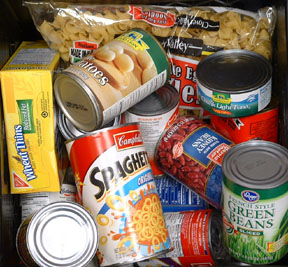 Loaves and Fishes serves between 150-200 meals to the hungry six days a week and distributes food to area agencies through volunteer efforts. So their need of continued support and donations is greatly needed.
President-elect Obama started his career by serving Chicago communities struggling with tough economic times. He saw what could be achieved when ordinary people organized and worked together and that idea was at the core of this campaign. «Read the rest of this article»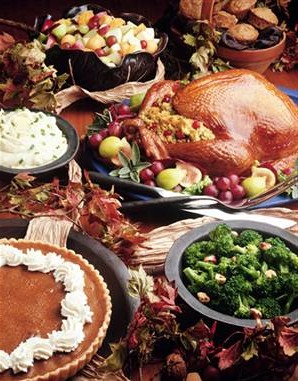 Hispanic Organization for Progress and Education (HOPE) has kicked off its food drive for its Fourth Annual Thanksgiving Dinner Collection. The non-profit Latino organization will accept donations of food, gift cards, or monetary gifts.
In a letter from Rosa Ponce, the group has outlined their plan for 2008, with a goal to collect food for 45 families. "in previous years, with your assistance, the goal is always exceeded."
She also explained how the dollars can be stretched: " Your donation of $70 will help support a family of 6, the dinner will include a turkey, stuffing, potatoes, cranberry sauce, green beans, macaroni and cheese, rice, beans, rolls, milk, eggs, and a pumpkin pie."
They would appreciate your support in the form of a gift card, non-perishable canned goods, turkeys, and other appropriate items for a family's holiday meal.
Donors may contact the group at (931) 249-5330 or (931) 980-6316,  and they will pick-up items at any location in Clarksville. "Thank you for all your support and for granting these families a memorable Thanksgiving with your generosity," Ponce said.
The last day we may receive donations is November 24th, so that they may deliver to the families on November 25th and 26th.