Topic: Food Safety
By Joyce Hunter, Deputy CIO, Policy and Planning, U.S. Department of Agriculture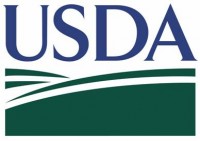 Washington, DC – Over the last few decades, food safety has been marked by profound social, economic and political evolutions and technological breakthroughs such as 3D printing of food and the adoption of laboratory testing for pathogens. Laboratory testing for pathogens continues to evolve with the advancement of genome sequencing. However, there is always more to do.  There is a potential for advancing existing and promoting greater gains in the future.
What if there were more apps that could allow farmers, producers, consumers and stakeholders access to USDA data? The Food Safety and Inspection Service (FSIS) posts a variety of reports using data collected while inspecting and testing meat and poultry products, but more and more, people want direct access to the information. «Read the rest of this article»
Agency testing and analysis confirm overall safety of apple juice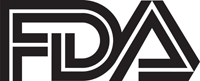 Washington, D.C. – The U.S. Food and Drug Administration on Friday proposed an "action level" of 10 parts per billion (ppb) for inorganic arsenic in apple juice. This is the same level set by the U.S. Environmental Protection Agency (EPA) for arsenic in drinking water.
"The FDA is committed to ensuring the safety of the American food supply and to doing what is necessary to protect public health," said FDA Commissioner Margaret A. Hamburg, M.D. "We have been studying this issue comprehensively, and based on the agency's data and analytical work, the FDA is confident in the overall safety of apple juice for children and adults."
«Read the rest of this article»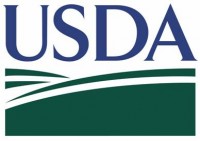 Washington, D.C. – Questions received to USDA's Meat and Poultry Hotline about grilling meat and poultry increase during spring and summer months.
In anticipation of the popular summer grilling holidays like Memorial Day weekend and the Fourth of July, I have put together some of the most frequently asked questions that we receive about grilling.
«Read the rest of this article»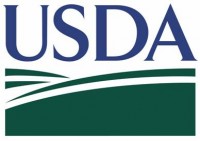 Washington, D.C. – Whether preparing food for a holiday like the 4th of July, family reunion or a community gathering, people who are great cooks at home don't necessarily know how to safely prepare and store large quantities of food for large groups.
Food that is mishandled can cause foodborne illness. However, by following some simple steps, volunteer cooks can make the event safe and successful!
«Read the rest of this article»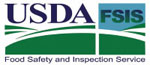 Washington, D.C. – Rich Products Corporation, a Buffalo, NY firm, is recalling approximately 196,222 pounds of frozen chicken quesadilla and various other heat treated, not fully cooked frozen mini meals and snack items because they may be contaminated with E. coli O121, the U.S. Department of Agriculture's Food Safety and Inspection Service (FSIS) announced on Thursday.
These products are sold by Walmart Stores Nationwide.  While no cases resulting from ingesting the contaminated products have yet occurred in Tennessee, there have been reports from surrounding states. The USDA rates this as a Class I recall which is a health hazard situation where there is a reasonable probability that the use of the product will cause serious, adverse health consequences or death.
«Read the rest of this article»
Enhancing Food Safety and Response to Foodborne Illness Outbreaks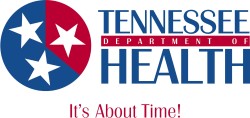 Nashville, TN – The Tennessee Department of Health is partnering with the University of Tennessee to enhance food safety and improve response to outbreaks of foodborne illness in Tennessee and across the country.
The effort is funded by a $200,000 grant awarded to TDH by the Centers for Disease Control and Prevention to create a Center of Excellence. Tennessee was one of only five states to receive such funding. «Read the rest of this article»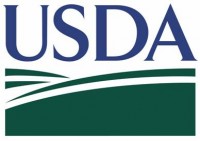 Washington, D.C. – Cooking outdoors was once only a summer activity shared with family and friends. Now more than half of Americans say they are cooking outdoors year round.
So whether the snow is blowing or the sun is shining brightly, it's important to follow food safety guidelines to prevent harmful bacteria from multiplying and causing foodborne illness. Use these simple guidelines for grilling food safely.
«Read the rest of this article»
Clarksville, TN – According to the Organic Consumers Association, a 1,000 acre U.S. corporate farm growing genetically engineered crops nets an average of $39.00 an acre. In contrast, a 4-acre family farm nets, on average, $1400 per acre. Small organic farms are proving to be even more profitable. Why? Because they are meeting the needs of a niche market and can charge a little more, they aren't as reliant on oil, because they use fewer large machines, less pesticides and fertilizer. «Read the rest of this article»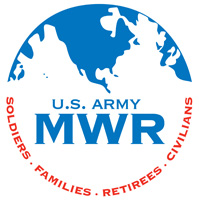 Fort Campbell, KY – We all know that healthy eating is what we should be doing but sometimes, we aren't sure if what we think is nutritious, really is. Child, Youth, and School Services is partnering with the University of Tennessee to offer a Nutrition Workshop on April 2nd from 1:00pm until 3:00pm at the Billy Colwell Child Development Center located at 3301 Indiana Avenue.
Topics covered in this workshop will include menu planning, food safety, nutrition guidelines, basic cooking skills, and much more. «Read the rest of this article»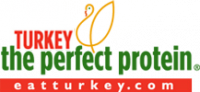 Deep-fried turkey, a concept that started in the south, has risen in popularity nationwide. It's a perfect twist for barbecues, block parties and holiday feasts. To get you started, we have turkey frying tips for both outdoor and indoor turkey fryers plus several deep-fried turkey recipes. For a deep frying turkey experience that is fun and produces delicious results  follow these guidelines.
«Read the rest of this article»