Topic: Food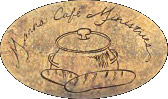 Clarksville, TN – Manna Café Ministries will conduct a Mobile Pantry on Saturday, May 18th from 10:00am to 1:00pm at Fellowship United Methodist Church, 2201 Peacher's Mill Road.
At this event Manna Café will be giving away food to anyone in the community needing assistance with groceries. A valid ID must be presented to receive a food box at the Mobile Pantry event. «Read the rest of this article»

Clarksville, TN – The City of Clarksville Warrior Week Picnic including the Tobacco Stick Softball Game and the Car, Truck and Bike Show has been rescheduled for June 22nd, 2013 at Heritage Park.
«Read the rest of this article»
Free Kids Activities and Antiques Appraisals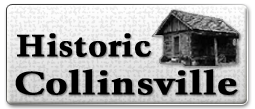 Southside, TN – Mark your calendar for May 18th from noon to 5:00pm for the 17th Annual Spring Homecoming at Historic Collinsville, 4711 Weakley Road, Southside, TN 37171.
This event will feature fun for the whole family, from inflatables and music to food and a petting zoo, the day will be a great opportunity to enjoy history and culture at Historic Collinsville.
«Read the rest of this article»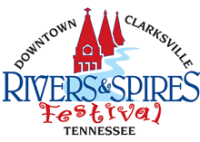 Clarksville, TN – The 2013 Rivers and Spires Festival tonight will kick off sooner than expected due to a storm expected to roll in later this evening. The festival will began at 4:30pm instead of the 5:30pm time listed on the schedule.
Bands will play one hour to an hour and a half earlier than planned. There are going to be some outstanding bands performing tonight that you do not want to miss.
«Read the rest of this article»
2013 Rivers and Spires Festival | April 18th-20th | Clarksville, TN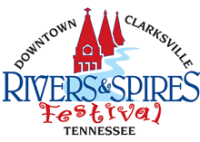 Clarksville, TN – The Rivers and Spires Festival begins this afternoon at 5:00pm in downtown Clarksville, TN. This three day event includes live music, art, food and activities for the kids.
The music kicks off at 5:30pm on the Public Square Stage with Uncle Lenny. Uncle Lenny is cover band from Clarksville. Their music variety ranges from rock, to country, to some blues.
«Read the rest of this article»

Clarksville, TN – Winter Market is this Friday at Smith Trahern Mansion located at 101 McClure Street, from 9:30am until Noon with plenty of booths tucked in among many more trees. It should be a lot of fun and a lot of food, gifts, crafts  and more. «Read the rest of this article»

Clarksville, TN – Perched on a hay bale, Clarksville's very own Pumpkin Lady supervised an assembly line of workers ranging in age from 6 to 60 as they unloaded and carefully placed the first shipment of 617 pumpkins at St. Bethlehem United Methodist Church (UMC) on September 30th.
For Kitty Seay, each one of these pumpkins is precious cargo, because each one of them holds the power to change lives.
«Read the rest of this article»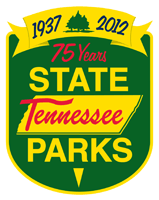 Nashville, TN – The year 2012 marks Tennessee State Parks' 75th Anniversary, and to help commemorate this important milestone, Long Hunter State Park will host the 31st Annual Pow Wow and Fall Festival October 19th-21st, featuring Native American artists, musicians, dancers, food and storytellers.
Sponsored by the Native American Indian Association of Tennessee, this time-honored gathering draws thousands of people from across the country and offers a great opportunity to explore a variety of tribal customs and cultural experiences. «Read the rest of this article»

Clarksville, TN – The weekly Clarksville Parks and Recreation Department Recreation Report provides Clarksvillians with a glimpse at the activities and events that are available from the Parks and Recreation Department for them to enjoy together as a family.
This weeks highlights include:
Clarksville Greenway partially closed for repairs
Handmade Holidays
Money Management Fair
Youth Basketball League Registration ends October 5th
«Read the rest of this article»
Concerning levels of known human carcinogen found in tests of more than 200 samples

Yonkers, NY – In Consumer Reports' tests of more than 60 rice and rice products, inorganic arsenic, a known human carcinogen, was found in most of the name brand and other rice product samples. Levels varied, but were significant in some samples.
While there are federal limits for arsenic in drinking water, there aren't many standards for arsenic in food. Earlier this year, Consumer Reports found worrisome levels of arsenic in apple and grape juices and called on the U.S. Food and Drug Administration (FDA) to set limits for arsenic in those juices.
«Read the rest of this article»