Topic: Foreclosure prevention
Eligibility Broadened, Funding Increased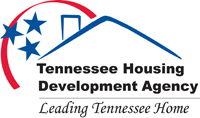 Nashville, TN – A program that has helped thousands already is broadening its limits to make an even greater impact.
Tennessee Housing Development Agency (THDA) administers the federal foreclosure prevention program in Tennessee under the name Keep My Tennessee Home.  Answering simple questions at www.KeepMyTNHome.org establishes eligibility.  The program is designed for homeowners who have lost 30% or more of their income.
Over 2,400 Tennessee households have received financial assistance since the program began in January 2011. «Read the rest of this article»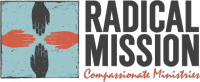 Clarksville, TN – 5-1/2 years ago The Clarksville First Church of the Nazarene saw a need in our community that had to be met. They had people who would come in to the Church from the streets needing food, shelter, and other things. Out of this need emerged a new Radical Mission for the church, embracing our community through compassion, and so that is what they named it.
"People who come to us for help are Friends and neighbors first, not just clients" said Brett Smith, the Director of Radical Mission Compassionate Ministries at Clarksville First Church of the Nazarene.
«Read the rest of this article»