Topic: Fort Campbell Boulevard

Clarksville, TN – On September 26th, 2014 at 9:18am, Detective Andy Hurst, from the Clarksville Police Department, responded to a False Report at a bank on Fort Campbell Boulevard.
Bernard Davis had bank employees call 911 for him and report that a man that was sitting outside of the bank in his vehicle tried to rob him. Davis told Officers that the male driver of the vehicle had a gun when he tried to rob him.
«Read the rest of this article»

Clarksville, TN – On September 4th, 2014, Alcohol Beverage Control agents of the Clarksville Police Department's Special Operations Unit conducted compliance checks targeting sales of alcohol to persons under 21 years of age.
Of the 9 stores checked, 3 were cited for sales to underage persons. The lead investigator is Agent Tanner Pew and these types of operations are ongoing.
«Read the rest of this article»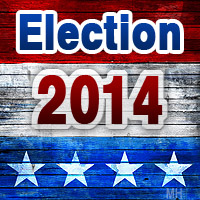 Clarksville, TN – Ward 2 Clarksville City Councilman Deanna McLaughlin officially launched her campaign for re-election after qualifying for re-election on May 28th.
McLaughlin has represented Ward 2 on the Clarksville City Council since 2007 and was re-elected to a second term in 2010. Ward 2 was redistricted in 2011 and now extends to neighborhoods to the east and west of Fort Campbell Boulevard (US 41A), neighborhoods between Saratoga and Hillsboro roads and between Cunningham Lane and Dover Road (US 79).
«Read the rest of this article»

Clarksville, TN – On August 10th at approximately 2:53am, officers from the Oak Grove Police Department responded to Club Gravity, located at 14629 Fort Campbell Boulevard in response to a call of shots being fired.
When they arrived the officers located shell casings in the area near the club.
At 2:53am Clarksville Police Officers responded to the Waffle House, located at 1683 Fort Campbell Boulevard. «Read the rest of this article»

Clarksville, TN – On Saturday, August 2nd, 2014, at approximately 8:00pm, the Clarksville Police Department responded to a traffic collision on Fort Campbell Boulevard north of the Ringgold Road intersection (not at the intersection), in which a vehicle struck a pedestrian.
A 2003 Honda Odyssey owned by 101st Airborne Cab Co. driven by James Cuthbertson of Clarksville, TN struck Clifford Dee Abernathy of Nashville, TN, who died at the scene. «Read the rest of this article»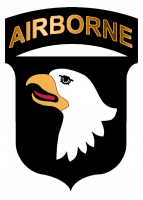 Fort Campbell, KY – Callee's Too Sports Bar, located at 1962 Fort Campbell Boulevard, has been placed on the Fort Campbell Off-Limits list following a shooting that occurred in the early hours of July 31st.
The decision to place Callee's Too on the list was made due to conditions existing at the establishment that are deemed detrimental to the health, welfare and safety of Fort Campbell Soldiers and their Families.
The Off-Limits action is intended to prevent Soldiers and their Families from being exposed to or victimized by crime-conducive conditions and to provide a reasonably safe environment for them. «Read the rest of this article»
Friday, July 25th, 2014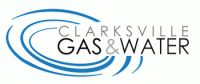 Clarksville, TN – Clarksville Gas and Water has turned off water service on a section of West Concord Drive near the Fort Campbell Boulevard intersection to repair a water valve. The work is anticipated to be finished by approximately 12:30pm.
The road will be open to traffic.
An exercise in homelessness.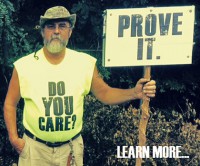 Clarksville, TN – Today was the hottest day yet.
I got to my spot (in front of the Walmart on Fort Campbell Boulevard) a few minutes after 10:00, and the temperature was already "up there."
People had a lot of questions about what I was doing, but as I handed them my flyer that explains how to "Prove It," I got a lot of good responses (although I also noticed that lots of folks in that part of town were super-generous even when they didn't have a clue what I was doing).
Several people dropped off money, and a couple of young boys even donated some of their piggy bank money. And thank goodness, everyone kept bring me plenty of liquids!
«Read the rest of this article»

Clarksville, TN – The Clarksville Police Department in cooperation with the Tennessee Department of Environment and Conservation, Office of Sustainable Practices have partnered as part of Tennessee's Pharmaceutical Take Back Program.
These Pharmaceutical Drop Boxes are for citizens to dispose of personal medication items  and are not intended for businesses i.e.  hospitals , clinics,  pharmacies etc. who are required to dispose of their medications in a manner consistent with DEA guidelines. «Read the rest of this article»

Clarksville, TN – On June 30th, 2014, the Aldi on Fort Campbell Boulevard was robbed. Clarksville Police Detective Thomas Tranberg secured a warrant for 40 year old Michael Stinson for Aggravated Robbery. He was thought to be headed toward Florida, in a Volvo.
Stinson was arrested Sunday, July 6th, in Santa Rosa Beach, FL. There is no further information at this time.