Topic: Fort Campbell KY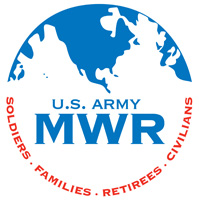 Fort Campbell, KY – on April 24th, after the Glow Run – run on over to The Zone and enjoy the After Party with Karaoke, pool, video gaming, and a good time with your friends.  You must be age 18 or older to enter The Zone and age 21 or older to purchase and/or consume alcohol.
The after party starts immediately after the Glow Run.
The Zone is located at 3910 Indiana Avenue, Fort Campbell, KY.
For more information, please call The Zone at 270.461.0603.
Written by Sgt. David Cox
2nd Brigade Combat Team, 101st Airborne Division (AA) Public Affairs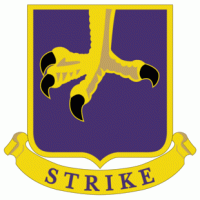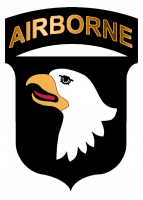 Fort Campbell, KY –  First Battalion, 26th Infantry Regiment "Blue Spaders", 2nd Brigade Combat Team, 101st Airborne Division unfurled its unit colors signifying its activation during a ceremony April 14th, 2015, at Freedom Fighters Physical Fitness Center.
The addition of a third infantry battalion brings 2BCT on par with its sister brigades within the 101st Abn. Div., which have already added an addition maneuver unit in accordance with the Department of the Army's restructuring initiative, BCT 2020.
«Read the rest of this article»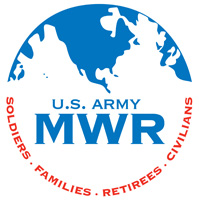 Fort Campbell, KY – Robert F. Sink Memorial Library and the Fort Campbell Health Promotion Office will partner with Military Child and Education Coalition (MCEC) to present "Tell Me a Story." on Wednesday, April 22nd. Each Family will receive one copy of the book that's read.  Light refreshments and a craft will be provided.  Facilitators will discuss books with the children.
David Craig from the Nashville Connection will sing and country star Darryl Worley will read "Courage" by Bernard Waber.  This program is free but space is limited and it does require registration.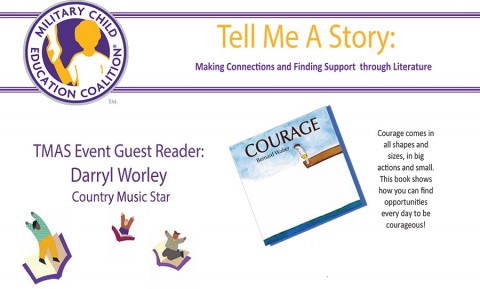 «Read the rest of this article»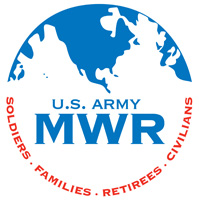 Fort Campbell, KY – The Fort Campbell Sports Office is now taking sign-ups for Company Level and Women's Softball teams for season 1. Active Duty Soldiers must play with their assigned units. Women's team players must be at least 18 years of age with a valid military ID card.
Games will be played at the North Softball Complex. You can register at the Sports Office located at 5666 Wickham Avenue.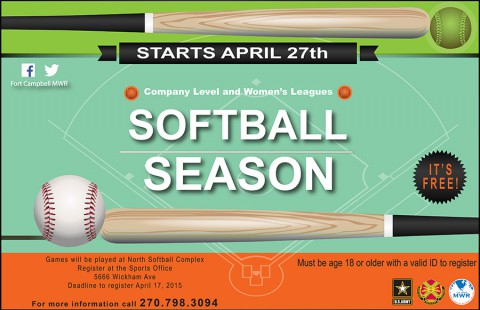 «Read the rest of this article»
Written by David E. Gillespie
Blanchfield Army Community Hospital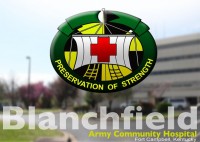 Fort Campbell, KY – Blanchfield Army Community Hospital (BACH) served as a fitting backdrop as Command Sgt. Maj. Thomas D. Sutphin assumed responsibility as the top noncommissioned officer in a ceremony on the parade field Thursday morning.
A familiar face to many in the Fort Campbell community, Sutphin previously served as first sergeant at the post's Dental Activity nearly a decade ago.
«Read the rest of this article»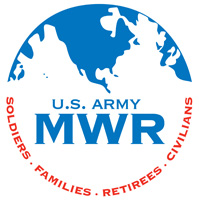 Fort Campbell, KY – Join the Environmental Division Stormwater Program on Friday, Apiril 17th, 2015 for a morning of fun and fresh air as volunteers to help clean trash and debris along the banks of Fort Campbell lakes and streams.
This beautification project is aimed to make our waterways cleaner, safer, and to reduce the adverse effects pollution has on our water quality.
Everyone is to meet at Wohali Pavilion outside Gate 10 (Lake Taal).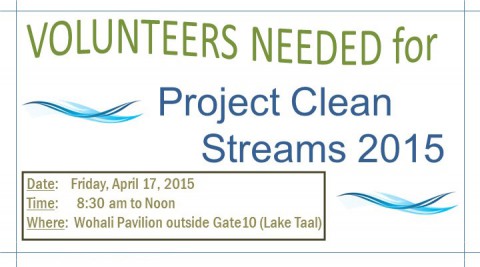 «Read the rest of this article»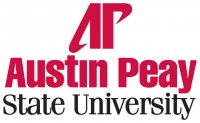 Clarksville, TN – Austin Peay State University made its mark on the national stage recently as active duty soldiers, including APSU students, stationed at Fort Campbell traveled to Fort Lee, VA for the 40th Annual Military Culinary Arts Competitive Training Event (MCACTE).
Held March 7th-12th, service members from the U.S. Army, other Department of Defense components and multinational teams squared off for the title of top military chef.
«Read the rest of this article»
Austin Peay Sports Information

Fort Campbell, KY – Austin Peay State University football team hosted a kid's clinic at Fort Campbell's Fryar Stadium, Friday, before participating in its final walk-through ahead of Saturday's annual Red-and-White Spring Game, set for an 11:00am start at Governors Stadium.
«Read the rest of this article»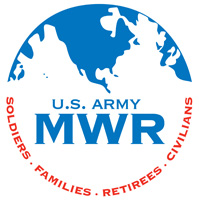 Fort Campbell, KY – On Saturday, April 12th, 2015, Fort Campbell Outdoor Recreation is holding an Open House at the Challenge Course Complex. Enjoy an afternoon of climbing, swinging and zipping.
The two 50′ climbing towers and swing will be available to all ages. The Odyssey will be available to those age 12 and over to work as a team through the various obstacles and finish with a zip down our 100′ zipline.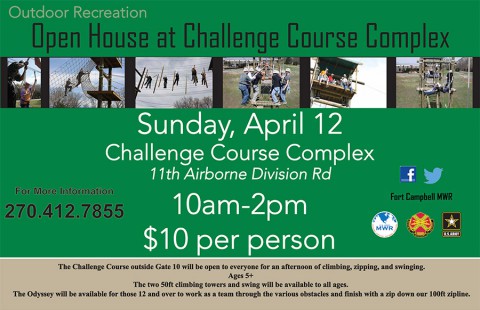 «Read the rest of this article»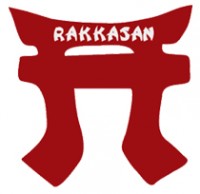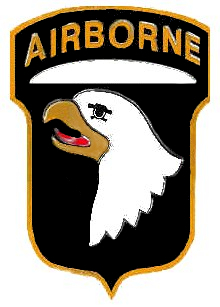 Fort Campbell, KY – The Department of Defense announced today the death of a soldier who was supporting Operation Resolute Support.
Spc. John M. Dawson, 22, of Whitinsville, Massachusetts, died April 8th in Jalalabad, Afghanistan, of wounds suffered when he was attacked by small arms fire while he was on an escort mission.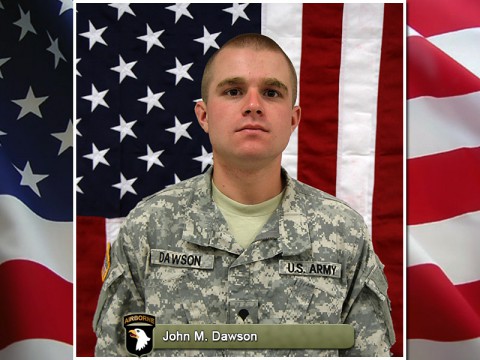 «Read the rest of this article»