Topic: Fort Campbell KY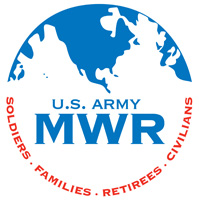 Fort Campbell, KY – Want to take your special someone out on a date but you're looking for something different? Join Fort Campbell Riding Stables for a "Date Night Ride".
You and your sweetie will enjoy a romantic ride on horseback then get whisked away on a cozy hayride to the Sportsman's Lodge for dinner and drinks; order any entrée on the menu! (Alcoholic beverages are not included. If you are age 21 or older, you are welcome to purchase adult beverages.)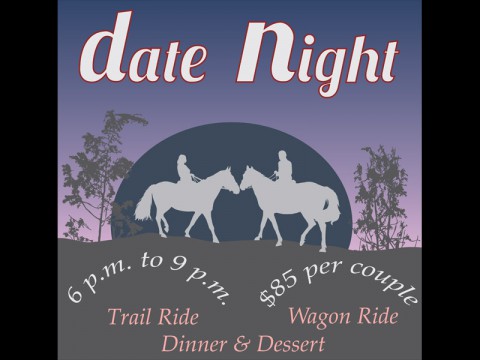 «Read the rest of this article»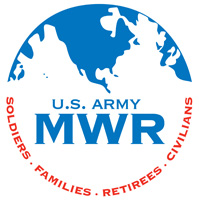 Fort Campbell, KY – The kids are back in school and now it's time for parents to have fun! The Fort Campbell Riding Stables is holding an Adult Horse Camp on September 8th, 9th, 11th and 12th from 8:30am to 11:30am.
This is a great way to meet other adults who want to learn how to ride or a time for mommy and daddy to get away and spend some time together. You will learn the basics of equine care, tacking, grooming, feeding, and of course riding.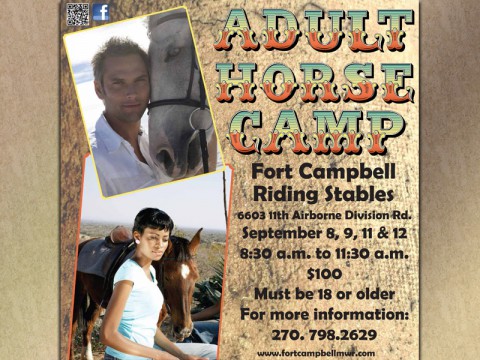 «Read the rest of this article»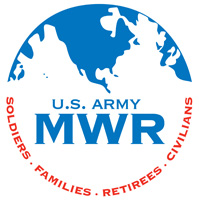 Fort Campbell, KY – D.W. Recreation Center has lots of fun activities planned for August!
As always, you are invited to participate in these recurring events: Play in a 9-Ball Tournament on Monday at 6:00pm; Madden 25 Tournament on Tuesday at 7:00pm; Dart Tournament on Wednesday at 7:00pm; Spades Tournament on Thursday at 6:30pm, Table Tennis Tournament on Friday at 7:00pm; and an 8-Ball Tournament on Saturday at 3:00pm. «Read the rest of this article»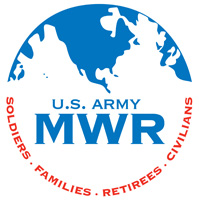 Fort Campbell, KY – Air Assault Auto will hold an Abandoned Vehicle & MWR Equipment Open Bid Auction on August 16th at the lot located on the corner of 5300 Airborne Street and Tennessee Avenue. Registration begins at 8:00am and the auction starts at 9:00am.
Everyone must have cash or a credit card and be at least 18 years of age to receive a paddle for bidding and to place a bid. No one under the age of 12 will be allowed to attend. Please do not bring babies, toddlers, strollers, carriers, and pets. There will be no exceptions to these policies.
«Read the rest of this article»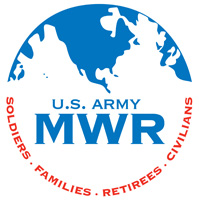 Fort Campbell, KY – Estep Wellness Center has released the August class schedule. A new month brings exciting changes and includes the following.
Tight N' Tone will be offered on Monday, Wednesday and Friday at 10:15am. T-N-T is a 45 minute class designed to blast away fat and chisel muscle.
You'll hit every major muscle group while simultaneously burning mega calories. T-N-T includes high intensity interval training, weight training, intense cardiovascular training and core work. «Read the rest of this article»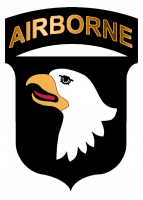 Fort Campbell, KY – Soldiers from the 101st Airborne Division (Air Assault) and Fort Campbell officially welcomed the new deputy commanding general for support at an Honor Eagle ceremony held August 8th, 2014 in front of the division headquarters building.
Colonel Frank W. Tate and his wife, Beverly, were received by Maj. Gen. Gary J. Volesky, the commanding general of the 101st, who was happy to have them join the Screaming Eagle team, he said during the ceremony.
«Read the rest of this article»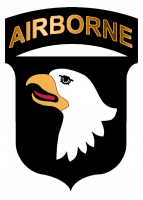 Fort Campbell, KY – Visitors to Fort Campbell will no longer be allowed to enter the installation based on the scanning of their driver's license at the Access Control Points.
Effective August 15th, 2014, anyone wanting to access Fort Campbell unaccompanied by a Federal Government ID card-holder must successfully pass a National Crime Information Center, or NCIC, background check.
The NCIC is operated by the FBI and contains information from federal, state, local and foreign criminal justice agencies. A check of records through the NCIC is the Army's minimum baseline background check for entrance onto installations for non-government ID card holders, including visitors.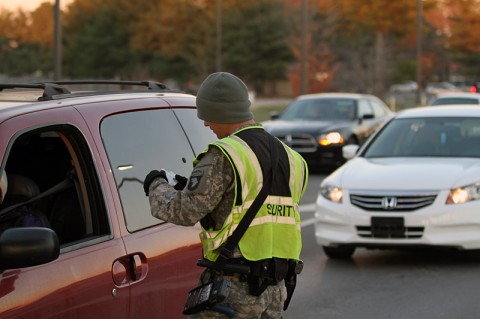 «Read the rest of this article»
Listen to Clarksville's 1400AM WJZM's "Rendezvous Radio" for a discussion of the 101st's History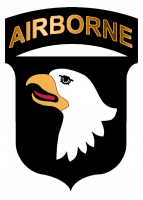 Fort Campbell, KY – In celebration of its 72nd birthday, the 101st Airborne Division (Air Assault) will host a division run scheduled for 6:30am, August 8th, 2014, as well as other events the following week.
The 101st was activated August 16th, 1942, at which time it did not have a history yet, but it had a "rendezvous with destiny." Those enduring words were spoken then by the 101st's first commander, Maj. Gen. William C. Lee.
«Read the rest of this article»
Written by Sgt. Justin Moeller
5th Special Forces Group (Airborne) Public Affairs Office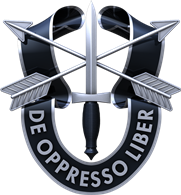 Fort Campbell, KY  – Soldiers, families and friends with the 2nd Battalion, 5th Special Forces Group (Airborne), also known as "Legion," welcomed their new commander July 24th, 2014.
During a ceremony held here at Gabriel Field, Lt. Col. John R. Dyke III relinquished command of the 2nd Bn., 5th SFG (A), to Lt. Col. Solomon Woods, a native of Chicago.
Prior to the relinquishment of command, Dyke had the honor of attaching a Valorous Unit Award to the 2nd Bn. colors.
«Read the rest of this article»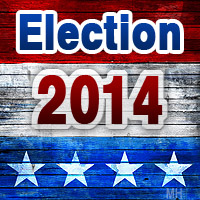 Montgomery County, TN – Montgomery County Mayor Carolyn Bowers was born and raised in Clarksville-Montgomery County. She graduated from Clarksville High School, then attended Austin Peay State University where she received her Bachelor and Masters Degrees. For 29 years, she taught high school business and computer classes in the school system. It was something she enjoyed and loved to do.
Serving as Montgomery County Trustee for two terms before becoming Montgomery County Mayor gave her experience with the county budget and the revenue end. As mayor, she began working on the expenditure end as well as managing the revenues and the bonds that you sell to fund capital projects.
«Read the rest of this article»