Topic: Fort Campbell Schools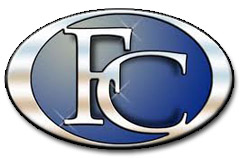 Fort Campbell, KY – At this time there are no delays for Fort Campbell Schools.
That information will be shared as soon as possible via multiple sources (One Call from the schools and local media outlets) if there are any changes.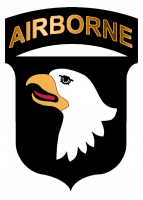 Fort Campbell, KY – Fort Campbell Schools will observe a two-hour delay in opening on Monday, November 17th. All other openings should occur at their normal times, but are up to commander discretion.
Should you have questions, please direct them to your chain of command, as well as checking official Facebook pages.
Saturday appointments available July 26th and August 9th, focuses on TRICARE Prime seen in the network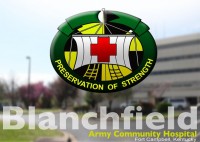 Fort Campbell, KY – Blanchfield Army Community Hospital (BACH) patient-centered medical home teams are conducting school and sports physicals now for BACH-enrolled TRICARE Prime beneficiaries' during regular medical home hours.
"As a parent, I understand how this physical can be forgotten until everyone starts thinking about going back to school but this is the perfect time to get it taken care of before summer gets into full swing," said chief of primary care Col. David Brown. "I encourage all parents to go ahead and schedule their children's school and sports physicals now before appointments get filled closer to the start of school.  Take care of those issues now, taking advantage of open appointments and beating the late summer rush in July and August when new families are transitioning onto post." «Read the rest of this article»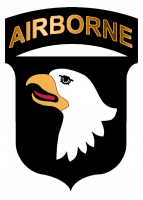 Fort Campbell, KY – For Thursday, March 6th 2014, Fort Campbell Military and Civilians will operate on normal duty hours. Fort Campbell Schools will delay opening by 2 hours.
Commanders are authorized and encouraged to allow those Soldiers that have children attending Fort Campbell schools and do not have bus service to drive their children to school.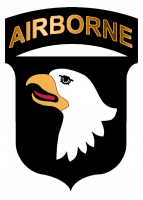 Fort Campbell, KY – Due to inclement weather, there will be a two-hour delay work call.
Schools at Fort Campbell are also closed.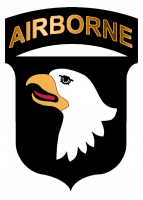 Fort Campbell, KY – Fort Campbell Schools will be closed Friday, December 6th, 2013 due to incoming weather conditions. On post services will operate at a reduced manning level.
At this time, the gates will remain open. However, if the roads become unsafe, travel on the installation will be restricted.
Roads are expected to be favorable throughout the early morning. Utilities may be at risk. «Read the rest of this article»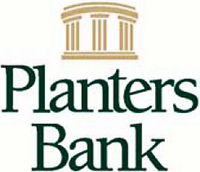 Clarksville, TN – Gwendolyn Rodriguez loves to paint pictures that tell a story of a person or a time and place. Her paintings, showing a sample of her diverse interests and places around the world, will be on display at the Planters Bank-Hilldale Gallery Thursday, November 7th – Wednesday, December 4th.
Although born in San Antonio, Texas, Rodriguez spent most of her childhood in Middle Tennessee. At 18, she experienced life as an exchange student in Germany, where she developed a passion for travel and languages.
«Read the rest of this article»
Vaccine coming to BACH medical homes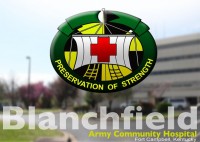 Fort Campbell, KY – For the first time in Fort Campbell history, Blanchfield Army Community Hospital's Preventive Medicine team will offer the influenza vaccine to all TRICARE beneficiaries with a military ID card at two Fort Campbell locations, the Post Exchange and the Commissary.
The vaccine is expected to arrive at Fort Campbell during the next week and become available within BACH medical homes very soon. «Read the rest of this article»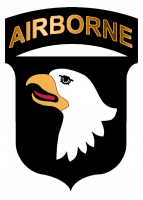 Fort Campbell, KY – With the government shutdown looming, Fort Campbell officials are maneuvering to lessen the adverse impact on its Soldiers, Families and civilian workforce as much as possible.
"In matters of life, health and safety, as well as in maintaining our national security, we're going to continue normal operations and mitigate negative impacts as best we can," said Garrison Commander Col. David "Buck" Dellinger.
Federal government operations and programs are funded through appropriations approved by Congress and become law when signed off on by the president. That's yet to be done for FY-14, and both Congress and the president failed to pass the spending bill by midnight, Monday September 30th.
«Read the rest of this article»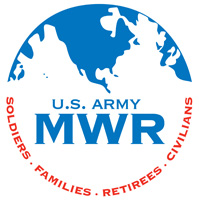 Fort Campbell, KY – Child, Youth and School Services (CYSS) has some great activities planned for fall break. These activities are open to youth in middle school and teens. Participants must be registered with CYSS.
Fort Campbell Schools fall break is October 7th to 11th with activities scheduled for each day. Clarksville Montgomery County Schools fall break is October 14 to 18 with activities scheduled for October 15th to 18th. «Read the rest of this article»