Topic: Fort Campbell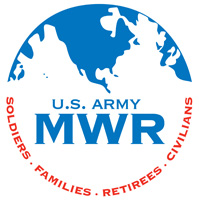 Fort Campbell, KY – MWR Sports and Fitness will hold a Co-ed Slowpitch Softball Tournament beginning October 6th. Teams will play a round robin followed by a double elimination tournament on Saturday, October 25th.
Teams must consist of five male and five female players, age 18 and over with a valid ID card. Register your team at the MWR Sports and Fitness Office located at Fryar Stadium.
For more information about the Co-ed Slowpitch Softball Tournament, please call the Family and MWR Sports and Fitness Office at 270.798.3094.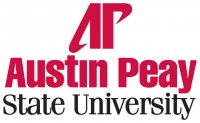 Clarksville, TN – Anyone driving down Riverside Drive on September 9th might have seen a peculiar sight on the Cumberland River near McGregor Park. Two zodiacs—black inflatable military boats—were crossing the river filled with Austin Peay State University Reserve Officer Training Corp (ROTC) cadets. The cadets were rowing fervently to get to the other side of the river, retrieve two mock casualties and transport them back to the APSU campus.
The mission was part of the ROTC program's weekly Tuesday morning BLITZ. One cadet is chosen each week to lead the squad in a predetermined mission that creates an environment of adversity, both physically and mentally.
«Read the rest of this article»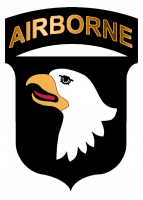 Fort Campbell, KY – The Fort Campbell Fire Department is teaming up with the Fort Campbell School System and Campbell Crossing to promote National Fire Prevention Week.
Firefighters will visit installation elementary schools to educate children on the importance of fire safety September 24th through October 1st. A static display featuring a fire truck with a crew member in full bunker gear will be on on-site at the schools to provide fire safety tips to students. Firefighters will also take children through the fire prevention smoke trailer. The trailer simulates a real fire by filling up with smoke and sounding a fire alarm.

«Read the rest of this article»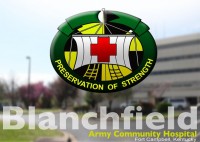 Fort Campbell, KY – Fort Campbell residents and members of the surrounding communities are invited to show their support September 19th for wounded, injured and ill Soldiers as they participate in the Bluegrass Rendezvous Bike Ride, a therapeutic and challenging ride.
The Fort Campbell group will consist of WTB Soldiers, cadre and staff and their support team. They will meet a group of Fort Knox Soldiers and their support staff at Fort Knox September 18th and ride the first 97 miles to Bowling Green, KY. «Read the rest of this article»
Written by Staff Sgt. Candice Funchess
Headquarters, 101st Airborne Division (Air Assault)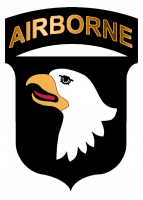 Fort Campbell, KY – With the current drawdown and budget restraints, can the 101st Airborne Division (Air Assault) still produce Soldiers ready to engage the enemy and win? "Absolutely."
That was the response given by Sgt. Maj. of the Army Raymond F. Chandler III, when the question was asked during his visit to Fort Campbell, September 3rd-5th. Chandler came to meet with Soldiers and families to scout and hear what their issues and concerns were, in order to bring that information back to the Secretary of the Army John McHugh and the Chief of Staff of the Army Gen. Ray Odierno.
«Read the rest of this article»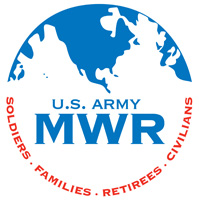 Fort Campbell, KY – Navigating the USAJOBS website and using the USAJOBS Application Manager can be confusing. If you don't know what questions to ask – you can't find the answers you need.
Let Army Community Service (ACS) Employment Readiness Program (ERP) help you learn how to use USAJOBS. ACS ERP is offering a free USAJOBS Prep workshop on several dates for your convenience. «Read the rest of this article»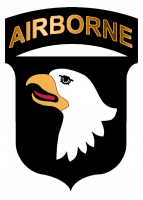 Fort Campbell, KY – The Warrior Transition Battalion, Fort Campbell, Kentucky received the Army Superior Unit Award Friday, September 5th, 2014 for their support to over 18,000 warfighters deploying to and from combat operations in Afghanistan from October 1st, 2011 to September 30th, 2012.
An award that is not easily earned, Fort Campbell's WTB was awarded the Superior Unit ribbon from the United States Army.
«Read the rest of this article»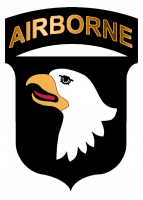 Fort Campbell, KY – Soldiers, family members and friends of the 101st Airborne Division (Air Assault) gathered in front of the division headquarters September 11th, for a wreath-laying ceremony in honor of those who lost their lives in the September 11th, 2001, terrorist attacks.
The ceremony was also held to pay tribute to those 101st Soldiers who lost their lives overseas in missions dedicated to hunting those responsible for the 9/11 attacks.
Brigadier General Mark R. Stammer, the division's deputy commanding general for operations, spoke about the horrific events of that day.
«Read the rest of this article»
Written by Sgt. Leejay Lockhart
101st Sustainment Brigade, 101st Airborne Division (AA) Public Affairs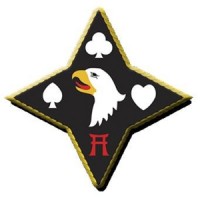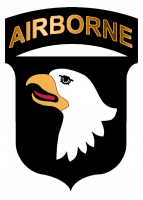 Fort Campbell, KY – For local students, the arrival of August means summer is almost over and the start of the school year isn't far behind.
To ease students and Families back into the academic rhythm, the staff at West Creek Elementary and the 716th Military Police Battalion, 101st Sustainment Brigade, held a back-to-school bash Saturday, at West Creek Elementary School in Clarksville, Tennessee.
«Read the rest of this article»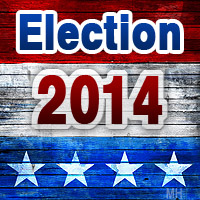 Clarksville, TN – Mayoral candidate and Ward 10 councilman Bill Summers will attend Clarksville's annual 9/11 Ceremony tomorrow, September 11th, 2014, in honor and remembrance of the fallen victims, firefighters, police officers, and other first responders that lost their lives during the events of 9/11.
Clarksville Fire Rescue is hosting the ceremony, which will be held at the Main Fire Station on 802 Main Street. The ceremony will begin at 6:00pm.
«Read the rest of this article»