Topic: Fort Campbell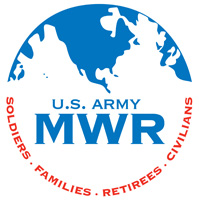 Fort Campbell, KY – Join the Fort Campbell community on November 1st as we hold the Hero and Remembrance Run, Walk or Roll – this year's Fort Campbell Run for the Fallen.
This commemorative 5K and 1 mile walk/run will take place at Town Center, directly across from Division Headquarters. Runners and walkers will be received at 7:00am and the opening ceremonies will begin at 8:00am. Runners will depart at 8:15am followed by the walkers at 8:30am.
«Read the rest of this article»
Recognized for Impacting the Quality of Life of Service Members and their Families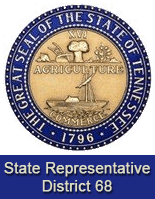 Nashville, TN – Tennessee State Representative Curtis Johnson (R-Clarksville) was recognized recently by the United States Department of Defense for his "leadership on public policy changes positively impacting the quality of life of Service members and their families."
The award of appreciation comes after Rep. Johnson successfully passed several bills to aid military service members and their families, including House Bill 1372 which was approved this year. That new law would allow certain out-of-state veterans to pay in-state tuition and fees at state colleges and universities.
«Read the rest of this article»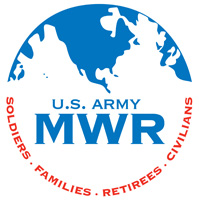 Fort Campbell, KY – Fort Campbell's MWR to have Warner Music Nashville recording artist Big Smo live in free concert tonight, Saturday, October 17th at Fort Campbell Division Parade Field located at 47th Street and Desert Storm Avenue.
The concert kicks off at 5:00pm.
County Rapper and "Hick-Hop" recording artist Big Smo will perform hits from his debut album titled Kuntry Livin'.

«Read the rest of this article»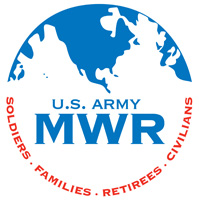 Fort Campbell, KY – Join MWR for a Spooktacular time on Friday, October 24th from 6:00pm to 10:00pm at the Town Center Park, located in front of the Exchange.
This free event will include free pumpkins (while supplies last), DJ Johnny, an airbrush artist, balloon twisters, inflatables, and other fun surprises.
There will be Costume Family parade, so come dressed in your best costume! «Read the rest of this article»

Montgomery County, TN – Organizers hope an event tomorrow will help raise awareness of domestic violence and local victims.
Deputy Peggy Macias said the "Remember My Name" event was first brought to Montgomery County in October 2013, during Domestic Violence Awareness month, to Kenwood High School in memory of assistant principal Pam Cooper, who was killed by her ex-husband.
«Read the rest of this article»

Nashville, TN – Campbell Crossing, Lend Lease's privatized military family housing community located on Fort Campbell, will host its annual Fall Festival on Saturday, October 18th. The Festival begins at 1:00pm and goes until 4:00pm.
The free resident event will provide families an opportunity to meet their neighbors and enjoy an afternoon full of fun fall activities for the entire family! «Read the rest of this article»
Written by Sgt. David Cox
2nd Brigade Combat Team, 101st Airborne Division (AA) Public Affairs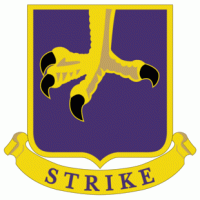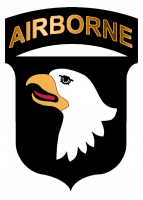 Laghman Province, Afghanistan – Command Sgt. Maj. Isaia T. Vimoto, senior enlisted adviser of ISAF Joint Command and Command Sgt. Maj. Mohammad Ali Hussayni, Afghan National Army ground forces command sergeant major, visit with Soldiers with 2nd Brigade Combat Team, 101st Airborne Division and 201st Corps ANA at Forward Operating Base Gamberi in Laghman province, Afghanistan.
Both Command Sergeants major came to build rapport, and share knowledge with the Soldiers under their respective responsibility.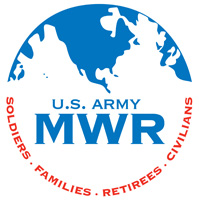 Fort Campbell, KY – MWR's Outdoor Recreation Adventure Programs is offering some exciting activities in October!
Open Climb: October 2nd, 9th, 16th and 23rd from 5:00pm to 9:00pm. For ages 5 and up. The cost is $10.00 per person, per date and includes equipment and instruction. Open climbs are available to everyone no matter their skill level or experience.
Registration deadline is 4:00pm on the day of the event.
«Read the rest of this article»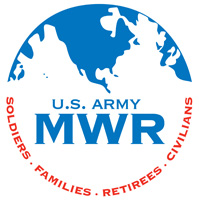 Fort Campbell, KY – D.W. Recreation Center has lots of fun activities planned for October.
As always, you are invited to participate in these recurring events: Play in a 9-Ball Tournament on Monday at 6:00pm; Madden 25 Tournament on Tuesday at 6:00pm; Spades Tournament on Wednesday at 7:00pm; Dominoes Tournament on Thursday at 6:00pm, Table Tennis Tournament on Friday at 7:00pm; and an 8-Ball Tournament on Saturday at 2:00pm.   «Read the rest of this article»
Written by Sgt. Leejay Lockhart
101st Sustainment Brigade, 101st Airborne Division (AA) Public Affairs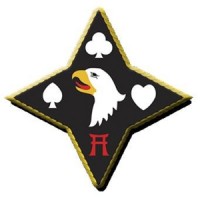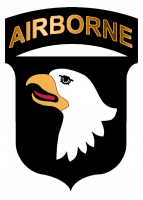 Fort Campbell, KY – Like most weekdays, loud voices and shouting rang through the early morning air at Fort Campbell, Kentucky. However, this morning was different.
It wasn't just the incredibly thick gray fog clinging to the dewy grass that made it different. Nor was it the unusually large numbers of Soldiers conducting conditioning foot marches on A Shau Valley Road that made it unusual.
«Read the rest of this article»