Topic: Fort Campbell
Written by Lt. Riley Foster
2nd Brigade Combat Team, 101st Airborne Division (AA) Public Affairs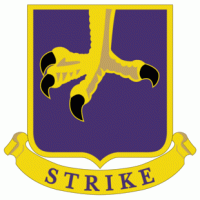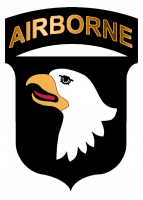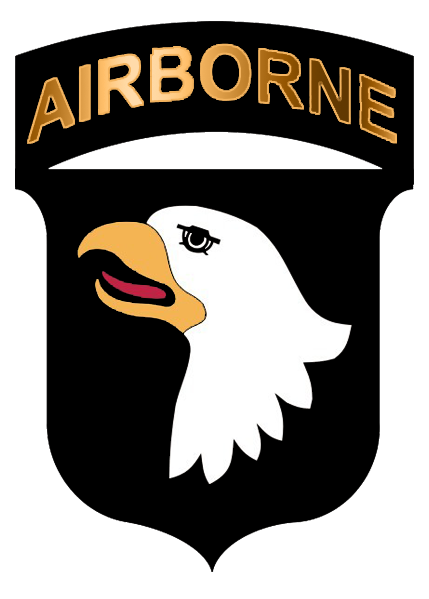 Fort McCoy, WI – In the heat of June, Soldiers of the 2nd Battalion, 502nd Infantry Regiment, 2nd Brigade Combat Team, 101st Airborne Division (Air Assault) prepare to rotate out to training sites as the opposition force to the 33rd Infantry Brigade Combat Team, Illinois National Guard. If that weren't enough, the Battalion will move directly from playing OPFOR to conducting squad live fires and crew gunnery to prepare for follow on training back home at Fort Campbell.
The Strike Force Battalion deployed to Fort McCoy, Wisconsin, early in the month to support the eXportable Combat Training Capability, or XCTC.
«Read the rest of this article»
Written by Curtis Johnson
Tennessee State Representative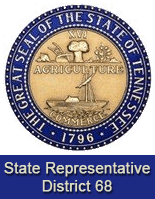 Nashville, TN – The first session of the 110th Tennessee General Assembly adjourned on May 10th, 2017, after passing major legislation that will benefit Tennesseans for generations to come. This is Part 9 of a 12 Part report.
This includes a measure making Tennessee the first state in the nation to offer all adults without a degree tuition-free access to community college; a new law rebuilding a safe and reliable transportation network, while reallocating revenues to maximize taxpayers' return on that investment; and a bill which provides a responsible path to improve access to broadband through investment, deregulation, and education.
Action in the General Assembly also included passage of a balanced budget which takes on no new debt, as well as legislation protecting the elderly, enhancing the state's robust job growth, cracking down on crime, and boosting efforts as the fastest improving state in the nation in K-12 student achievement. Following is a report on key legislation passed this year.
«Read the rest of this article»
Written by Scott Sturkol
Fort McCoy Public Affairs Office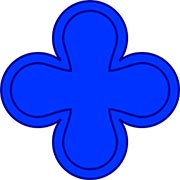 Fort McCoy, WI – Hundreds of Soldiers at Fort McCoy for the Exportable Combat Training Capability (XCTC) Exercise completed gunnery training with vehicle-mounted weapons at Fort McCoy's Range 26 as part of exercise operations.
The training includes Soldiers with the 33rd Infantry Brigade Combat Team and Joint Forces Headquarters-Illinois of the Illinois National Guard — the units coordinating the XCTC Exercise. XCTC is the Army National Guard's program to provide participants with an experience similar to an Army combat training center at home station or a regional training center, such as Fort McCoy, according to the National Guard Bureau.
«Read the rest of this article»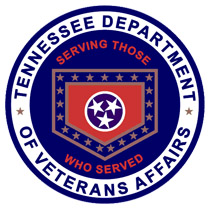 Nashville, TN – Tennessee Governor Bill Haslam and Department of Veterans Services Commissioner Many-Bears Grinder recognize the service and sacrifice of U.S. Army Sergeant Eric M. Houck, 25, of Baltimore, Maryland, Sergeant William M. Bays, 29, of Barstow, California and Sergeant Dillon C. Baldridge, 22, of Youngsville, North Carolina.
The Fort Campbell soldiers were serving with the 101st Airborne Division in Afghanistan in support of Operation Freedom Sentinel when they were killed on June 10th.

«Read the rest of this article»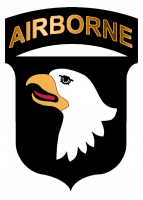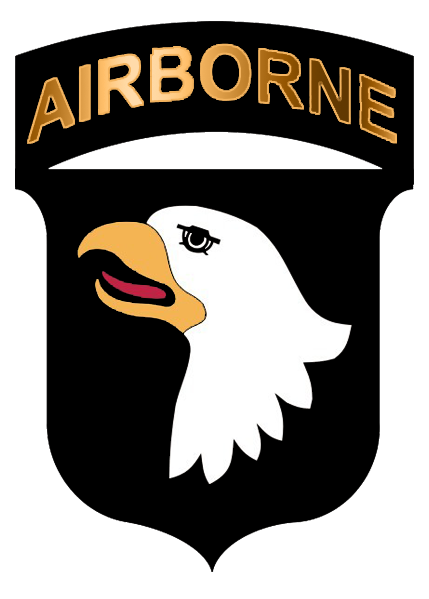 Fort Campbell, KY – United States Army Garrison Fort Campbell will bid farewell to Col. James R. Salome Jr. and welcome Col. Joseph P. Kuchan on June 23rd, 2017 at 10:30am during a Change of Command ceremony in front of the Garrison Headquarters at 39 Normandy Boulevard.
Kuchan, born in Geneva, Switzerland but a native of Peoria, Illinois, was commissioned into the Infantry in 1995 from the United States Military Academy. He has served in a variety of Command and Staff position in the 82nd Airborne Division and 101st Airborne Division (Air Assault), and has deployed multiple times to both Iraq and Afghanistan.
«Read the rest of this article»
Office of Assistant Chief of Staff for Installation Management
Fort Campbell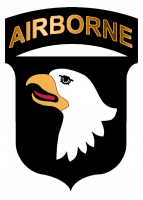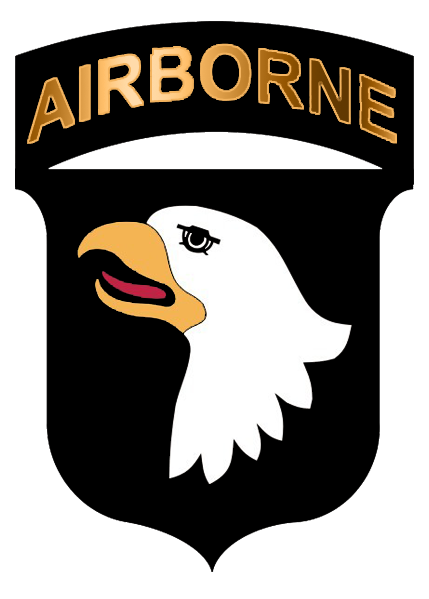 Fort Campbell, KY – Memorial Day; Pause to remember legacy of American Soldiers.
Memorial Day represents a day of national awareness and reverence, honoring Americans who died while defending the nation and its values.
Memorial Day, observed on the last Monday in May, honors service members who have died in all U.S. wars. Memorial Day differs from Veterans Day even though both federal holidays acknowledge military members.
Veterans Day is an opportunity for Americans to publicly recognize living military veterans while Memorial Day is a solemn reminder of the valiant service members who have sacrificed their lives in service to the country.
«Read the rest of this article»
Clarksville, TN – I'm honored to serve as Mayor of the City of Clarksville, the home of Fort Campbell and a large number of military veterans and military families.
And it's an honor to lead our Community on Memorial Day, as we honor and remember those service members who died in battle or as a result of wounds sustained in war.
It's fitting, as well, to thank all who are serving or have served in the U.S. Armed Forces, and their family members. We take time to remember their dedicated service and the sacrifices they have made.
«Read the rest of this article»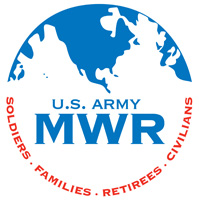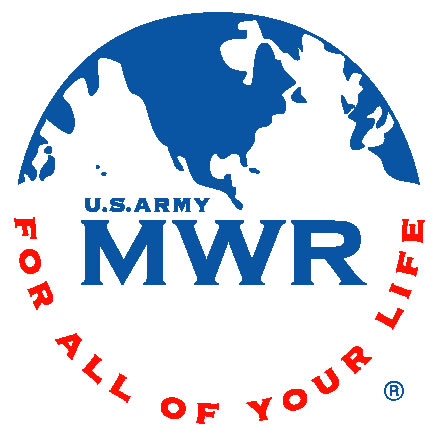 Fort Campbell, KY – Fort Campbell's Hooper Bowling Center is participating in the 2017 Kids Bowl Free program. Kids Bowl Free is for youth age 14 and under and participants must register with kidsbowlfree.com to qualify.
Each registered child will get 2 free games per day, Monday through Friday (Must pay $2.00 for shoes). Parents and youth age 15 and older can register on www.kidsbowlfree.com and get the Family pass for $46.95.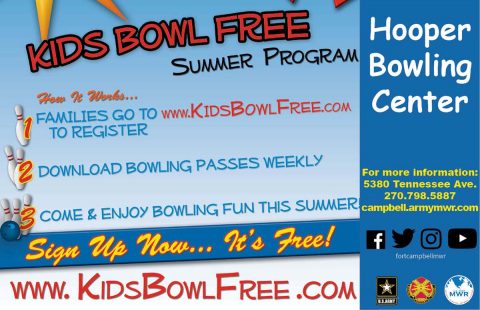 «Read the rest of this article»
Written by Heather Huber
Fort Campbell Public Affairs Office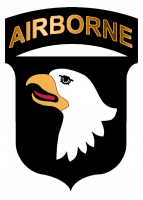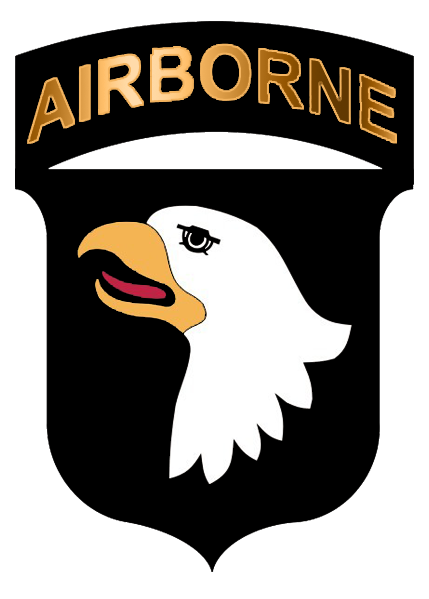 Fort Campbell, KY – When he was nominated for the GEICO Military Service Award, Sgt. 1st Class Julio Mella, 21st Brigade Engineer Battalion, 3rd Brigade Combat Team, 101st Airborne Division, was honored but did not think much about it.
"There were many, many people being nominated with me," Mella said. "I wasn't being pessimistic, just realistic."
The GEICO Military Service Awards Program "spotlights the valuable and lasting contributions enlisted members of the armed forces make in three specific areas of endeavor," according to the GEICO website.
Service members can be nominated for service in drug and alcohol abuse prevention, fire safety and fire prevention or traffic safety and accident prevention. Each year, one member from each branch of the service is selected to receive the award.
«Read the rest of this article»
Written by Mari-Alice Jasper
Fort Campbell Public Affairs Office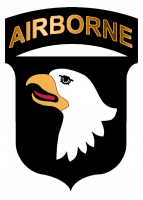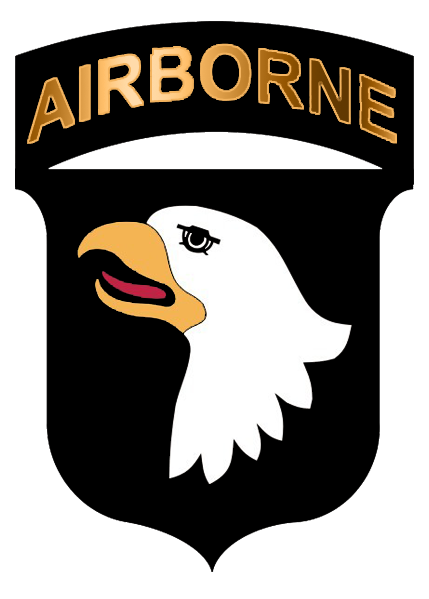 Fort Campbell, KY – No more than five-feet tall, dressed in slacks and a blouse, Frances Cutler Hahn, a Holocaust survivor, confidently approached the podium at the center of the Fort Campbell High School gym April 24th, 2017, to share her life story.
Cutler Hahn was a hidden Jewish child during World War II. In 1936 her parents Cyla and Shlomo immigrated to France from Poland in search of a better life. Two years later Frances was born in Paris. When she was 2-years-old, the Nazis invaded Paris.
One year later, Frances' parents put her in a children's home for protection. When that became unsafe she was moved to live with a Catholic Family on a farm. In 1942, her mother died in the Auschwitz concentration camp. Her father died from combat wounds four years later.
«Read the rest of this article»