Topic: Fort Campbell
Clarksville, TN – Clarksville High School's girls basketball team extended its season-best win streak to three games, Saturday, December 20th at William Workman Gymnasium, as they cruised to an easy 55-12 victory over Fort Campbell High School.
Literally, right from the opening jump ball the Lady Wildcats (6-8) were in control of the game, as Ellie Treanton scored four seconds into the contest on a layup after the opening tip.
It would be 4-0 Lady Wildcats when Fort Campbell (0-8) would get its first points of the game, on a jumper from the right wing by Charisse Fairley, with 5:39 left in the opening quarter, but that would be as close as the Lady Falcons would get.
«Read the rest of this article»
Clarksville, TN – Clarksville Mayor Kim McMillan has created the position of Military and Veterans Liaison for the City of Clarksville.
"For some time it has been apparent to me that the City needs an employee dedicated to serving as a liaison between the City and Fort Campbell," said Mayor McMillan.
«Read the rest of this article»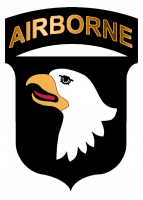 Fort Campbell, KY – Many gathered Friday to remember the 248 Soldiers – noncommissioned officers and officers from units across this division, the majority from 3rd Battalion of the 502nd Infantry Regiment – who lost their lives December 12th, 1985, in a plane crash at Gander, Newfoundland. The troops were returning home from a six-month peacekeeping mission in Sinai, Egypt, as part of the Multinational Force and Observers.
This year marks the 29th anniversary of that heartbreaking winter day. There were several memorial ceremonies Friday, not only at Fort Campbell, but across the world.
«Read the rest of this article»
By Sgt. Matthew Britton, 27th Public Affairs Detachment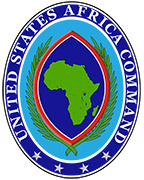 Monrovia, Liberia – Ebola may be the reason why U.S. service members have come to Liberia's aid, but it's far from the only health concern. Malaria, yellow and dengue fever are among a long list of diseases, viruses and parasites that can threaten troops' health. Temperature checks, hand washing stations and ensuring service members have taken their anti-malaria medication aren't the only lines of defense against these microscopic dangers.
A part of this defense consists of preventative medicine Soldiers from the 61st Preventative Medicine Detachment, 86th Combat Support Hospital, Fort Campbell, Kentucky. As part of the Joint Forces Command – United Assistance, they support the U.S. Agency for International Development-led mission, Operation United Assistance, by controlling and eliminating health risks in the JFC area of operations.
«Read the rest of this article»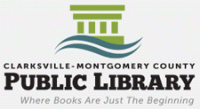 Clarksville, TN – On December 22nd At 5:00pm Hannah Conway will be at the Clarksville-Montgomery County Public Library to discuss her book the Wounded Warrior's Wife.
Whitleigh Cromwell dreamt of a happily ever after with her newlywed soldier husband. Collier Cromwell loved God, his wife, and his country, though military life exacted a demanding toll. An unexpected deployment during the height of war sends Collier away for yet another year. Their lives tumble down a path marked with struggle and fatalities.
«Read the rest of this article»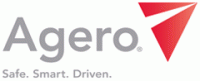 Clarksville, TN – For the third consecutive year, associates at Agero's Clarksville call center facility have participated in the Holiday Mail for Heroes campaign through the American Red Cross.
The program facilitates the writing and sending of handwritten holiday cards to deployed service members during the holiday season.
«Read the rest of this article»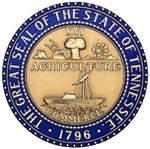 Clarksville, TN – Tennessee Governor Bill Haslam announced on Thursday that the North Tennessee Workforce Board will receive $992,037 as part of the Labor Education Alignment Program (LEAP) competition.
LEAP is a state effort focused on increasing opportunities for Tennessee residents to obtain a certificate or degree beyond high school that is aligned with the needs of the workforce in their communities. It is also part of the Governor's Drive to 55 initiative to equip 55 percent of Tennesseans with a college degree or certificate by 2025.
«Read the rest of this article»
Written by Michele Vowell
Fort Campbell Courier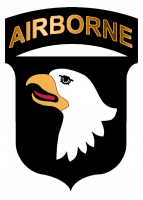 Fort Campbell, KY – For Lilly Bradley, the thought of children not having presents to open on Christmas morning was a sad reality that she wanted to change for at least a few youngsters.
The 6-year-old daughter of Erin and Army Spc. Adam Bradley gave 100 underprivileged children across the globe a gift to open December 25th. Her father is assigned to 96th Aviation Support Battalion, 101st Combat Aviation Brigade, 101st Airborne Division.
«Read the rest of this article»
Written by Spc. Caitlyn Byrne
27th Public Affairs Detachment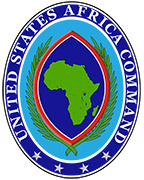 Monrovia, Liberia – With a metallic groan, the doors to a twenty-foot shipping container opened to reveal a cavernous space that, come every mail day, is filled with rows upon rows of brown and white boxes – care packages for deployed Soldiers.
Away from friends, family and most everything that they are familiar with, Soldiers deployed and stationed at the Barclay Training Center in Monrovia, Liberia, in support of Joint Forces Command – United Assistance, look forward to almost anything that can give them a taste of home. Often times that taste of home comes in the mail.
«Read the rest of this article»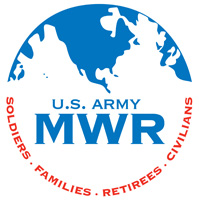 Fort Campbell, KY – Looking for a place to hold a party? Let The Zone be your host! Whether it's for a birthday or holiday, bachelor or bachelorette party, or shower of any kind – The Zone can help you with your celebration.
We have a full service café and bar area as well as dining areas, gaming areas, theater areas and a stage.
The Zone opens daily at 11:00am, closes at 11:00pm on Sunday through Thursday and at midnight on Friday and Saturday. «Read the rest of this article»