Topic: Fort Campbell
Written by David E. Gillespie
Blanchfield Army Community Hospital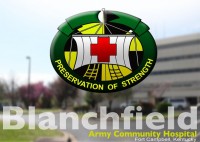 Fort Campbell, KY – Tennessee's top health department official joined military and civilian health administrators at Blanchfield Army Community Hospital Tuesday for a roundtable discussion on how healthcare efforts are synchronized across multiple agencies from local to county, regional and state levels.
The working lunch meeting was an opportunity to bolster longstanding relationships and communicate directly with Dr. John Dreyzehner, Commissioner of the Tennessee Department of Health, which is tasked to protect, promote and improve the health of people in Tennessee.
«Read the rest of this article»
Written by Sgt. Justin Moeller
5th Special Forces Group (Airborne)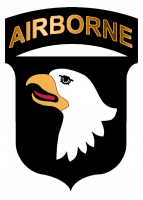 Fort Campbell, KY – By signing an enlistment contract, Soldiers are already showing their dedication not only to their local community but to their country as a whole.
However, fulfilling the call of duty is sometimes not enough. For Sgt. 1st Class Christopher Roberts, a food service sergeant with 3rd Battalion, 5th Special Forces Group (Airborne), it was an opportunity to use the skills the Army trained him to do, to better his community.
«Read the rest of this article»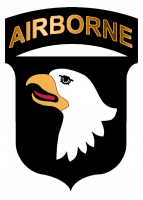 Fort Campbell, KY – Fort Campbell authorities responded to a report of a disturbing Halloween decoration in on-post housing that was contrary to our installation and community standards.
The report was immediately investigated. The occupant was contacted, informed of concerns raised by the community and willingly removed the decoration.
The Fort Campbell leadership remains committed to maintaining a community that reflects our Army values and a family-friendly environment for Fort Campbell employees and residents and is reminding residents to ensure that all outdoor displays are consistent with these standards.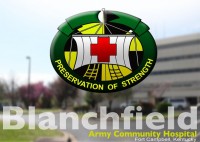 Fort Campbell, KY – During Blanchfield Army Community Hospital's 8th annual Walk to Remember Ceremony Thursday, families and parents gathered to remember and honor children lost at birth, miscarriage or at a young age.
The event, held on the hospital's "A" Building Veranda, was organized by BACH's chaplain and Bereavement Support Committee in support of Pregnancy and Infant Loss Remembrance Month. The national observance provides an opportunity to increase understanding of the tragedy involved in the deaths of unborn and newborn babies.
«Read the rest of this article»
Tennessee Titans (2-5) vs. Houston Texans (3-4)
Sunday, October 26th, 2014 | Noon CDT
Nashville, TN | LP Field (69,143) | TV: FOX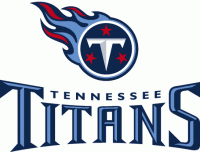 Nashville, TN – The Tennessee Titans (2-5) reach the midpoint of their season this week, hosting the Houston Texans (3-4) in the final game before their bye. Kickoff at LP Field is scheduled for noon CDT on Sunday, October 26th.
In a departure from tradition, this week's game between AFC South rivals will be televised regionally on FOX, including Nashville affiliate WZTV FOX 17.
«Read the rest of this article»

Fort Campbell, KY – Campbell Crossing hosted more than 2,500 Fort Campbell Soldiers and families during its annual Fall Festival held last weekend. The event featured a variety of seasonal activities including a pumpkin patch, face painting, laser tag, a pumpkin-carving contest and more.
"It is always enjoyable to see our community come together for events such as the Fall Festival," said Mike Goodwin, project director for Campbell Crossing. "Thanks to the entire Campbell Crossing and Fort Campbell community, this year's event was a great success. Their support and participation is what allows us to continue providing fun, family-friendly, free events for all our Campbell Crossing families to enjoy."
«Read the rest of this article»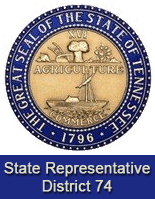 Clarksville, TN – In response to the news that Fort Campbell soldiers from the 101st Airborne Division will be deployed to Liberia to assist in fighting the outbreak of the Ebola virus there, State Representative John Tidwell is calling on the Center for Disease Control (CDC) to prepare hospital personnel in Montgomery County to protect themselves and our community in the event that a returning soldier is infected with the virus.
"Our military families and our community have endured so many burdens in the War on Terror. Now they are being called upon to assist in the world's fight against Ebola.  We need to be sure our families are not endangered by a lack of preparedness," said Tennessee State Representative John Tidwell.
«Read the rest of this article»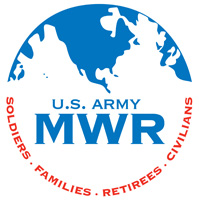 Fort Campbell, KY – Join the Fort Campbell community on November 1st as we hold the Hero and Remembrance Run, Walk or Roll – this year's Fort Campbell Run for the Fallen.
This commemorative 5K and 1 mile walk/run will take place at Town Center, directly across from Division Headquarters. Runners and walkers will be received at 7:00am and the opening ceremonies will begin at 8:00am. Runners will depart at 8:15am followed by the walkers at 8:30am.
«Read the rest of this article»
Recognized for Impacting the Quality of Life of Service Members and their Families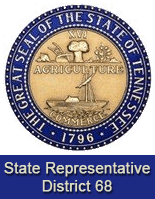 Nashville, TN – Tennessee State Representative Curtis Johnson (R-Clarksville) was recognized recently by the United States Department of Defense for his "leadership on public policy changes positively impacting the quality of life of Service members and their families."
The award of appreciation comes after Rep. Johnson successfully passed several bills to aid military service members and their families, including House Bill 1372 which was approved this year. That new law would allow certain out-of-state veterans to pay in-state tuition and fees at state colleges and universities.
«Read the rest of this article»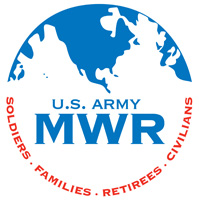 Fort Campbell, KY – Fort Campbell's MWR to have Warner Music Nashville recording artist Big Smo live in free concert tonight, Saturday, October 17th at Fort Campbell Division Parade Field located at 47th Street and Desert Storm Avenue.
The concert kicks off at 5:00pm.
County Rapper and "Hick-Hop" recording artist Big Smo will perform hits from his debut album titled Kuntry Livin'.

«Read the rest of this article»