Topic: Fort Campbell
Austin Peay Sports Information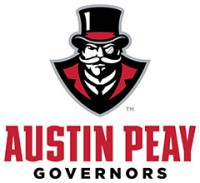 Clarksville, TN – Looking for a great way to beat the summer heat and brush up on your skills? All summer long, Austin Peay State University coaches will be hosting camps for kids of all ages.
All camps take place on campus and are led by Governors coaches and student-athletes with an occasional guest appearance by some Governors' greats. Austin Peay camps also are fully staffed and sponsored by Gatorade, offering an unmatched experience and look inside what it's like to be a college athlete.
«Read the rest of this article»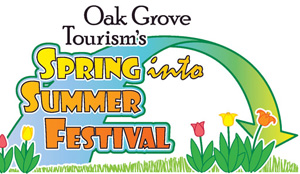 Oak Grove, KY – The biggest event in Christian County is back this weekend, May 23rd and 24th. The festival opens at noon both days and is located at the War Memorial Walking Trail in Oak Grove.
Activities include; free carnival and pony rides, as well as two new stage shows "Shenanigans Wild West Show" and "Dragon Scales and Faerie Tales." The festival is free and open to the public.
«Read the rest of this article»
Written by Staff Sgt. Terrance D. Rhodes
Headquarters, 101st Airborne Division (Air Assault)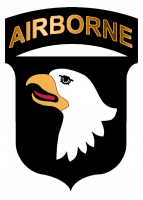 Fort Campbell, KY – General Raymond T. Odierno, the Army chief of staff, visited Fort Campbell and the 101st Airborne Division (Air Assault) May 14th-15th.
The two-day visit to Fort Campbell allowed the Army's top general to engage commanders, soldiers and leaders and discuss topics about the Army's vision of Force 2025 and beyond.
"I know many of you are asking the question 'will we continue to deploy?' and the answer is yes," said Odierno. "Because the stabilizing force around the world is the United States Army."
«Read the rest of this article»

Clarksville, TN – A crowd of about seventy people gathered at Clarksville Police Headquarters this morning to observe Police Memorial Day and to honor the lives of those gave all for their community.
Clarksville Police Chief Al Ansley thanked those who attended and read a letter from a citizen thanking local officers for their courage and protection. He reminded the audience of the many officers who have already been killed this year and how they received so much less coverage and attention than those rare officers who are accused of misconduct.
«Read the rest of this article»

Clarksville, TN – Today, May 6th, 2015 at 3:14pm, the Clarksville Police Department was dispatched to a traffic crash on Fort Campbell Boulevard (41A) near the intersection of Airport Road by Fort Campbell's Gate 1.
A motorcycle and a passenger vehicle collided. The driver of the motorcycle suffered fatal injuries from the traffic crash at the scene of the incident.
There were no other injuries.
«Read the rest of this article»

Clarksville, TN – On Wednesday April 29th, 2015 at 1:00pm, the Clarksville Police Department hosted an Improvised Alcohol Awareness Class for the Junior and Senior classes from Clarksville Academy at their outdoor Sports Complex off of Hwy 48-13.
The purposes of the class was to educate teens on the dangers of impaired driving, educate on DUI laws, and to influence a reduction in the underage consumption of alcohol.
«Read the rest of this article»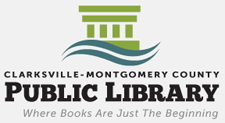 Clarksville, TN – LTC John J. O'Brien, USA (Ret.) will be the featured speaker at the Friends of the Clarksville-Montgomery County Public Library's annual meeting on Monday, May 4th at noon.
O'Brien is currently Fort Campbell Post Historian and has recently written a book entitled A History of Fort Campbell, which will be the topic of his discussion.
«Read the rest of this article»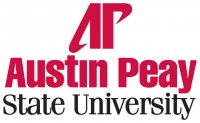 Clarksville, TN – The recipient of the 2015 Command Sgt. Maj. Darol Walker Award at Austin Peay State University is ROTC Cadet Kevin Doss, a decorated career soldier.
Doss, born in San Antonio, Texas, graduated from Boerne High School in 2001 and attended the University of Texas from 2001-03. He will graduate May 8th from APSU with a degree in Criminal Justice and a minor in Military Science.
«Read the rest of this article»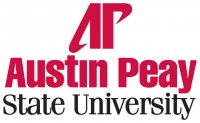 Clarksville, TN – Fort Campbell not only plays an important role in the efforts of the United States military, but also serves as a pillar of the local Clarksville community. With the goal of thanking community and academic leaders, Fort Campbell opened its doors Friday, April 24th for Military Alumni & Friends Day.
"We here all appreciate what you all in the community do for us … (the community) really bends over backwards to support us," Bob Jenkins, Fort Campbell director of public affairs, said. "There is a really symbiotic relationship between Fort Campbell, Clarksville and Austin Peay State University."
«Read the rest of this article»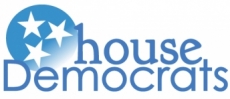 Nashville, TN – Tennessee House Democrats yesterday introduced and fought for legislation that would reaffirm the state's commitment to property tax relief for the disabled, veterans and seniors. The proposed amendment was filed in response to HB1197, sponsored by Oak Ridge Representative John Ragan.
The sponsor conceded that the bill significantly cuts a program of property tax relief for veterans, the disabled and seniors. Democratic caucus members fought against the bill and the cuts. «Read the rest of this article»