Topic: Fort Campbell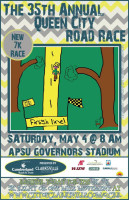 Clarksville, TN – On Saturday the City of Clarksville's Department of Parks and Recreation held their 35th Annual Queen City Road Race on the campus of Austin Peay State University, late yesterday they released the results of the races.
It was a rainy, cold, miserable of a day for running but that didn't stop the 1,650 Racers who turned out to challenge themselves by running in the race.
"It's absolutely awesome. It's amazing to me that 1,650 people would come out and brave the elements and participate want to run and walk and just get out be physically active! There's a lot of smiling faces and it's been a wonderful day, even despite the rain," said Clarksville Department of Parks and Recreation Director Mark Tummons, as we stood together at the finish line.
«Read the rest of this article»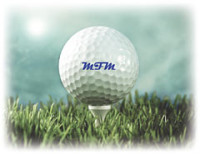 Clarksville, TN - Organizers of the Mickey Fisher Memorial Golf Tournament have announced the dates for this year's event.
This annual golf tournament, in memory of the late Mickey Fisher, will benefit the Mickey Fisher Scholarship fund, an endowment to benefit dependents of wounded or fallen Fort Campbell soldiers with scholarships to Austin Peay State University.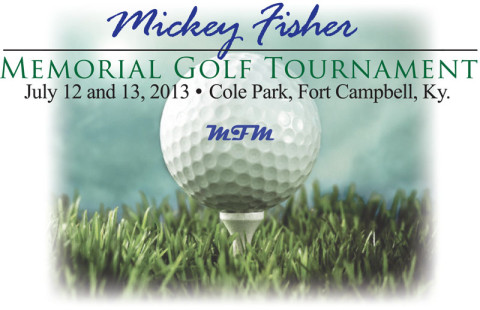 «Read the rest of this article»
Clarksville, TN – I've watched Ryne Fisher grow up, learning to play golf at the same time he was learning to walk. He played all the sports growing up, and he was good at everything, but he was great at golf.
He got it naturally.
His father Mickey was a great athlete, as was his father George.
Kinda runs in the DNA, huh? «Read the rest of this article»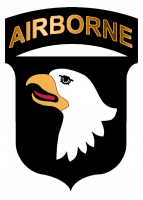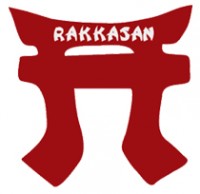 Fort Campbell, KY – The never ending cycling of soldiers between the battlefield to the home front and vise versa continued yesterday morning with the return of 170 soldiers of the 3rd Brigade Combat Team from the Khowst Province of Afghanistan.
Their families and friends were on hand awaiting them when their aircraft touched down. As the door to the aircraft opened, the overcast sky opened up and a cold rain began falling. Some family members opened umbrella's and continued to watch the soldiers disembark, as others scurried back indoors to await their loved one's entry.
The Soldiers couldn't care less about the rain they were excited to see their loved ones after being apart for 224 very long days.
«Read the rest of this article»
By Bill Larson and Spc. Justin A. Moeller, 4th Brigade Combat Team Public Affairs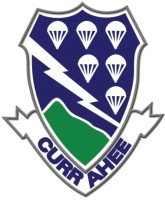 Fort Campbell, KY – The 4th Brigade Combat Team on Thursday held a color casing ceremony marking the transition of the unit to a wartime footing as they prepare to once again deploy to Afghanistan. In November 2012, the Currahees received the news that they would be deploying to Regional Command East (RC-East) this spring, where they will continue to provide training and mentoring to Afghan security forces.
The Brigade and Regimental colors were cased during the ceremony on Thursday and will remain furled until the unit's command completes its transition to Afghanistan where the colors will be unfurled to fly in combat.
«Read the rest of this article»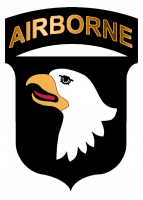 Fort Campbell, KY – For 71 years the soldiers of the 506th Infantry Regiment part of the 4th Brigade Combat Team (Currahees), have been giving their all in defense of our nation. Their ranks have produced many tales of bravery and distinguished service.
Some of the soldiers who served with distinction were honored on April 11th during the Regiment's yearly Distinguished and Honorary Members of the Regiment Recognition Ceremony which is held before the active duty soldiers of the 4th Brigade Combat team.
«Read the rest of this article»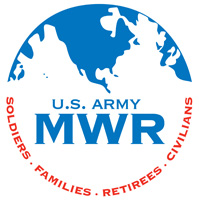 Fort Campbell, KY – Volunteers "Strengthening a Nation"!  Volunteers are found throughout the military community and they play an integral role in the lives of Soldiers and their Families.
To honor Fort Campbell's wonderful volunteers for their hard work and dedication, Family and Morale, Welfare and Recreation (MWR) is offering discounts at selected on-post businesses during National Volunteer Week, April 21st-27th. «Read the rest of this article»
Bill Larson, Master Sgt. Pete Mayes, Laura Boyd, and Fred Holly contributed to this piece.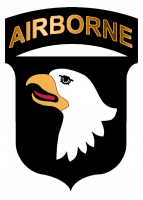 Fort Campbell, KY – It was June 27th 2010 and elements of the 1st Brigade Combat Team of the 101st Airborne Division were in Afghanistan participating in Operation Strong Eagle. Among these were 2nd Platoon  HHC of the 2/327th Infantry Regiment.
Their mission was to clear the Ghaki Valley working in conjunction with Explosive Ordinance Disposal Teams (EOD), Route Clearance, Civil Affairs, the Afghan National Army (ANA), Afghan Border Police (ABP), and the Afghan National Police (ANP).
«Read the rest of this article»
Written by U.S. Army Spc. Brian Smith-Dutton
3rd Brigade Combat Team PAO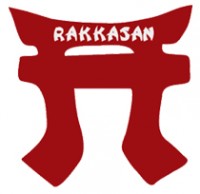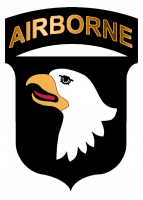 Paktya Province, Afghanistan – The snow continues to fall heavily on Forward Operating Base Gardez, Afghanistan, as Soldiers in the mechanics duty area work continuously to prepare vehicles and equipment for ongoing missions.
One Soldier prepares his vehicle recovery truck for upcoming missions.
Spc. Annson J. Sanders, a 24-year-old Dickson, TN, native goes through the process of inspecting his truck with great detail.
«Read the rest of this article»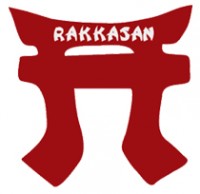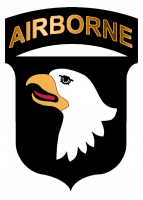 Paktya Province, Afghanistan – Soldiers assigned to Company E, 1st Battalion, 187th Infantry Regiment, 3rd Brigade Combat Team "Rakkasans," 101st Airborne Division (Air Assault), work around the clock to have vehicles and equipment in working order for ongoing missions at Forward Operating Base Gardez, Afghanistan, January 24th.
«Read the rest of this article»