Topic: Fort Campbell

Clarksville, TN – For student-athletes in college it's more than just about the sports that they play and classes they attend, it's about learning to giving back to the community and citizenship.
Austin Peay State University's Athletic Department and its student-athletes continue to show that they live up to that standard and be a good neighbor and supporter of the Clarksville community.
«Read the rest of this article»
APSU Sports Information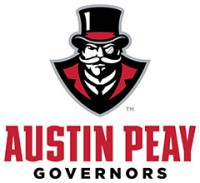 Clarksville, TN – Austin Peay State University's athletics department raised more than $8,000 for the Wounded Warrior Project, auctioning off 80 of the camouflage jerseys worn in the Governors' 2014 Homecoming football game against Tennessee State.
As part of Military Appreciation Day and to honor the troops at Fort Campbell, the Austin Peay football team elected to wear camouflage jerseys, November 8th, 2014, against Tennessee State.
«Read the rest of this article»
Written by Spc. Caitlyn Byrne
27th Public Affairs Detachment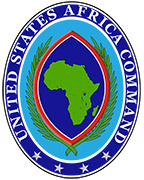 Monrovia, Liberia – Whether they are learning new techniques to stay mentally resilient, exercising to stay physically strong, or washing their hands and applying hand sanitizer to prevent illness, service members deployed under Joint Forces Command – United Assistance, in Monrovia, Liberia, are always taking steps to stay healthy. The health of Soldiers is considered a top priority.
It is imperative that service members maintain a high level of health and physical well being so that in turn, they can provide the optimum amount of aid to the people and government of Liberia.
«Read the rest of this article»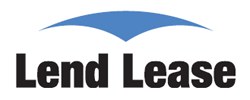 Fort Campbell, KY – A special scholarship opportunity is now available to sons and daughters of Service Members who live in a Lend Lease privatized military community, like Campbell Crossing, and attend the installation's DoDEA high school.
Sponsored by Lend Lease (US) Community Fund, BlueStar Scholarships will award scholarships up to $5,000 to eligible high school seniors. The BlueStar Scholarships program is now open and accepting applications through April 1st, 2015.
«Read the rest of this article»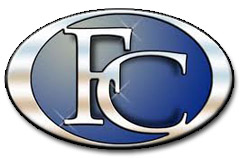 Fort Campbell, KY – At this time there are no delays for Fort Campbell Schools.
That information will be shared as soon as possible via multiple sources (One Call from the schools and local media outlets) if there are any changes.
Written by Mary Brenna Corr
Nashville Zoo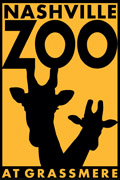 Nashville, TN – For zoo animals caught in the crossfire of war, the stories are grim. Abandonment, starvation and looting become new threats in an uncertain future. But did you know that the United States military has a special corps of soldiers whose mission it is to provide veterinary expertise during times of conflict, war, and other emergencies?
Nashville Zoo recently partnered with the Veterinary Services Division out of Fort Campbell Army Base in Kentucky to help these military veterinarians become familiar with zoo and exotic animal medicine and husbandry.
«Read the rest of this article»
Tennessee Representative Joe Pitts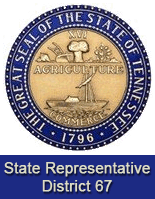 Clarksville, TN – A new year is here and looking forward into 2015, we have much to be grateful for this year. I continue to be in awe and inspired by our soldiers and their families who continue to answer the clarion call. Let's continue to keep them in our prayers every day.
I am writing to remind you of the "listening session" scheduled for Tuesday, January 20th, 2015, 6:00pm at the Family Readiness Center inside Gate One at Fort Campbell, KY.
This listening session is our opportunity to demonstrate our tangible support for our soldiers and their families of Fort Campbell. We are looking for a standing room only crowd that day and your attendance will make all the difference.
«Read the rest of this article»
Written by Spc. Rashene Mincy
55th Combat Camera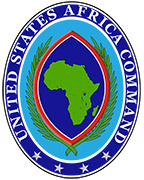 Buchanan, Liberia – Members of Task Force Lifeliner, 101st Sustainment Brigade, 101st Airborne Division (Air Assault), in support of Joint Forces Command – United Assistance use a Tactical Water Purification System to keep the water clean in Buchanan, Liberia, January 2nd, 2015.
The water treatment specialists are responsible for supervising water purification equipment and assist in water reconnaissance in support of Joint Forces Command – United Assistance.
«Read the rest of this article»

Clarksville, TN – Fort Campbell, in cooperation with local communities, will host a listening session for concerned citizens regarding the recent findings associated with the Supplemental Programmatic Environmental Assessment (SPEA) on January 20th, 2015 from 6:00pm-8:30pm at the Fort Campbell Family Resource Center (FRC), 1501 William C. Lee Road. «Read the rest of this article»
Written by Sgt. Leejay Lockhart
101st Sustainment Brigade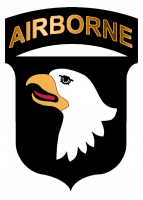 Fort Campbell, KY – Two Fort Campbell police cars sped with their blue lights on to a barracks complex off of Fifth Street. As the cars came to a stop, four military police exited their vehicles, and rushed for the building. They stacked up at the side door, not knowing what was waiting for them inside of the building.
The Soldiers were one of multiple groups of military police taking part in an active shooter scenario during the Military Police's law enforcement training December 5th at Fort Campbell. Lurking inside the building in its dark halls were a group of role players from the 163rd Military Police Detachment and members of the Fort Campbell Special Reaction Team – the military equivalent of a SWAT team along with a trainer from the Department of the Army civilian police.
«Read the rest of this article»