Topic: Fort Donelson National Battlefield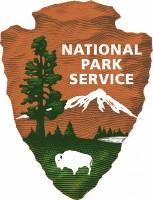 Atlanta, GA – Brian Keith McCutchen took over responsibility as the new superintendent of Fort Donelson National Battlefield on October 21st. He most recently served as superintendent of the George Rogers Clark National Historical Park, in Vincennes, IN.
"We are very pleased that Brian is joining the Southeast Region family," said David Vela, Southeast Regional Director. "He has a diverse record of professional experience in many of our historic parks. He is an avid student of American military history.  That and his prior experiences as superintendent in two other parks will serve him and the Fort Donelson community very well."
«Read the rest of this article»
Written by Sgt. Charlene Moler
2nd Brigade Combat Team PAO, 101st Airborne Division (Air Assault)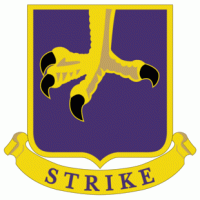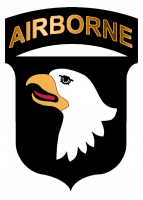 Dover, TN – There are very few things that remain constant throughout the evolution of combat and the military.  Officers and senior enlisted from 1st Battalion, 502nd Infantry Regiment, 2nd Brigade Combat Team, 101st Airborne Division (Air Assault), participated in a staff ride to the Fort Donelson Battlefield September 28th to learn the principles of leadership during the Civil War still hold true today.
The concept of a staff ride is to learn from historical battles by understanding what happened, the reason for the outcome of the battle and how those lessons can be applied in present conflicts.
«Read the rest of this article»
Dover, TN – Fort Donelson National Battlefield and Cemetery will host their Memorial Day Ceremony Monday, May 28th, at 1:00pm. Everyone is invited to attend.
Also, on this day set aside to honor the Veterans who have served our Nation proudly, the Cumberland Winds, a talented group of musicians will perform a free concert at Fort Donelson at 5:00pm. They will provide some beautiful Civil War era tunes, as well as tunes that pay tribute to our dear Veterans, living and deceased.
Visitors may bring their own chairs.
*Temperatures for Memorial Day are looking warm. Please bring water.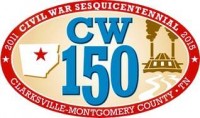 Montgomery County, TN – The Clarksville Montgomery County Civil War Sesquicentennial Commission is gearing up for numerous events and commemoration activities in the Clarksville-Montgomery County area.
Over the next three months, there will be a variety of offerings, for young and old alike, to reflect, relive and learn about Clarksville and Montgomery County's role in the Civil War.
«Read the rest of this article»
The 94th Meeting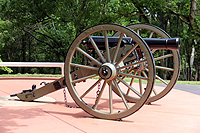 Clarksville, TN – The next meeting of the Clarksville (TN) Civil War Roundtable will be on Wednesday, January 18th, 2012 at the Bone & Joint Center, 980 Professional Park Drive, right across the street from Gateway Hospital. This is just off Dunlop Lane and Holiday Drive and only a few minutes east of Governor's Square mall. The meeting begins at 7:00pm and is always open to the public.
The meetings topic is "How Dover Tennessee Failed Public History and How Public History Failed Dover" «Read the rest of this article»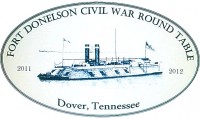 Dover, TN – Fort Donelson National Battlefield presents a Civil War Round Table every third Thursday at 7:00pm in the Cumberland Room of the Stewart County Visitor Center. Come hear and talk with Authors, Historians, and Folks who are interested in Civil War History. The event is open to the public.
The next Fort Donelson Civil War Round Table will be January 19th, at 7:00pm. The guest speaker will be Karel Lea Biggs and the topic will be "Life in Occupied Tennessee". «Read the rest of this article»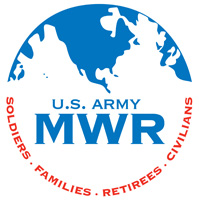 Fort Campbell, KY – Spend an evening with EDGE! on a narrated tour of amazing historical sites in the Fort Campbell area.  Participants will drive by historical sites and learn the myths and legends that surround places like the Trail of Tears Commemorative Park, Historic site in Adams, TN, and the Smith-Trahern Mansion in Clarksville.
They'll hear some of the civil war history surrounding the Fort Donelson National Battlefield and learn about the "Surrender House". This tour is an EDGE! special event and is FREE to CYSS registered teens ages 13 to 18. «Read the rest of this article»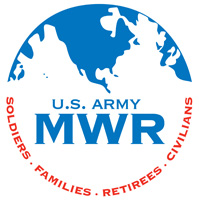 Fort Campbell, KY – The EDGE! (Experience, Develop, Grow, Excel) offers out-of-school opportunities for 12-18 year old youth to experience, develop, grow and excel by participating in "cutting edge" art, fitness, life skills and adventure activities.
Learn how to cook traditional German foods with Oktoberfest Cooking on Wednesdays, October 3rd, 17th, and 24th from 4:30pm to 6:00pm at Cole Park Commons. There are 12 spaces available for this class. All good cooks must develop instrumental skills in kitchen safety and health, so be prepared to learn some life skills while having fun and trying some delicious new foods! Transportation provided by parents. There will not be a class on October 10th. «Read the rest of this article»
Fort Donelson National Battlefield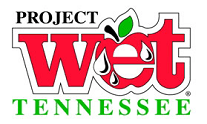 Dover, TN – Please join APSU staff, Fort Donelson staff, and volunteers on November 5th, from 9:00am – 3:00pm for a day filled with hands-on activities about water resources in Tennessee.
 
One portion of the workshop will be held at the Stewart County Visitor Center, located nearby the entrance to the national park. In the afternoon, educators will apply the information they've learned at Fort Donelson. «Read the rest of this article»
Dover, TN – This year the Nation commemorates the 150th anniversary of the beginning of the American Civil War. This September 3rd and 4th, Fort Donelson National Battlefield will commemorate 150th anniversary of the building of this unique Confederate fort, Fort Donelson, along the Cumberland River.
On September 3rd and 4th, a living history encampment will be offered at the main unit of Fort Donelson National Battlefield, along Highway 79 in Dover, Tennessee. During the weekend, visitors will have the opportunity to learn more about the strategic importance of this Confederate fort, how it was built, and why and how how troops were recruited for the Confederate cause. The encampment will be available from 10:00am to 4:00pm both days. «Read the rest of this article»