Topic: foster care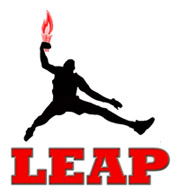 Clarksville, TN – Sometimes, it's not that you don't care, but you are not sure how to use your concern to help.
And with Clarksville Community Partners, comprised of the Tennessee Department of Children's Services, Omni Vision, Leap Organization, Youth Villages, Health Connect America, Oak Plains, Foster Care Association, Regional Intervention Program, Camelot, Cumberland Hall, Autism Awareness Association, Mental Health Co-op, and Oak Plains Academy, over 100 concerned citizens came out to the recent National Foster Care Awareness event to learn how to care for Montgomery County's 250 children in need of foster families.
«Read the rest of this article»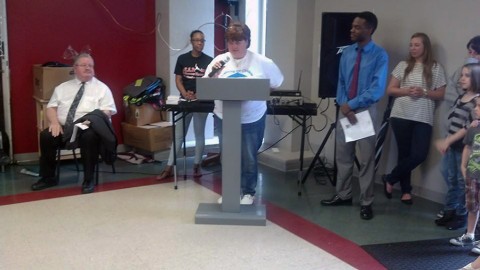 Clarksville, TN – The sixth annual Foster Care Awareness Family Day celebration was recently held at the LEAP plaza. Despite inclement weather about 450 members of the Clarksville Community gathered together to learn about foster care and learning what it takes to become a foster parent.
Hosted by the Department of Children Services, Centerstone, Health Connect, Clarksville Family Therapy, OmiVisions, Youth Villages, Mental Health Cooperative, and the LEAP Organization, the goal of this event was to create greater awareness of children in need who remain in state custody and want to become members of foster families.
«Read the rest of this article»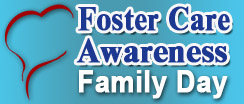 Clarksville, TN – May 17th marked the 5th Annual Foster Care Awareness Family Day Celebration. Over 450 members of the Clarksville Community gathered together to learn about becoming a foster parent at the LEAP Plaza.
Of those that attended there were a total of 9 that signed up to become foster parents.
«Read the rest of this article»

Nashville, TN – The Tennessee Department of Education today announced the 2011-2012 United States Department of Agriculture (USDA) policy for free and reduced price meals for children in Tennessee's schools. The USDA's school meals programs help ensure all students have access to nutritious meals. «Read the rest of this article»
Despite tight revenues, state finishes fiscal year on schedule, lawmakers save jobs, education programs. (See complete text below of newly published Public Chapters of the Tennessee Code Annotated.)
NASHVILLE – While several other states struggle to close out the fiscal year ending Wednesday, Tennessee has already published new laws passed during its recently completed legislative session.
"We didn't have a $24 billion shortfall in revenue like the legislators in California are struggling with, but it was still a tight budget year in Tennessee," Senator Lowe Finney of Jackson, incoming chairman of the Senate Democratic Caucus, said.
Still, we were able to protect our better schools program – pre-K in particular – and we can move ahead with projects that will put Tennesseans back to work.
That's good for our families, our hometown economies and our state revenue. As more jobs begin to open up – thanks to projects like the West Tennessee industrial megasite – we can build a stable tomorrow for Tennesseans.
Among the laws now in effect:
Increased energy efficiency is now required in state buildings and vehicles.
Sex offenders are prohibited from being within 1,000 feet of certain places where children are likely to gather.
Tennessee driver's licenses now print birthdates larger to make them easier for retailers to read.
Vending machines installed on state property after July 1 must use energy efficient lighting, and the new lighting must be installed on any that are repaired.
«Read the rest of this article»
'A Week's Worth' is a feature that gives Tennesseans an in-depth look at what State Senator Tim Barnes has been working on this past week, and a preview for the coming week in the Senate.
This week:
Summer
Help for unemployed
The new energy economy
Help for foster care children
June is a busy time for you and your families, with softball, weddings, summer camp and vacation Bible school. Maybe you'll even get in a vacation, with gas prices down from what they were last year.
It's busy for us in the legislature these days, as we work hard to pass the last remaining bills and hammer out a state budget. Here are a few things we've been working on. «Read the rest of this article»
In his most recent platform statement, Ward 8 City Council candidate David Cutting addresses issues the affect the safety and quality of life for our children.
What can we do, as a city, for our most important asset, the children? If elected city councilor, I would work for the following issues, each of which will eventually be without cost to our taxpayers.
Foster Care: We need more foster care homes here in Clarksville, to keep at-risk children near their families, and to keep the state and federal monies paid to their caregivers here in Clarksville, rather than remote cities and counties. I will lobby the state to repeal the prohibition against DCS workers and their spouses being foster parents, and, if successful, will care for two foster children in my home. (Please note my wife is a DCS social worker.) I will also use my office to promote volunteerism for foster care.
Speed Bumps: The Clarksville City Council recently erred in requiring underground utilities and sidewalks in new subdivisions, at developer expense, without also requiring speed humps. We do not need the speed bumps that ruin our vehicles' alignment, but we do need the humps to enforce 20 mph speed limits designed to save our children's lives. «Read the rest of this article»