Topic: France
Written by Elizabeth Landau
NASA's Jet Propulsion Laboratory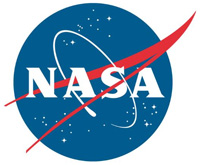 Pasadena, CA – Astronomers studying distant galaxies powered by monster black holes have uncovered an unexpected link between two very different wavelengths of the light they emit, the mid-infrared and gamma rays.
The discovery, which was accomplished by comparing data from NASA's Wide-field Infrared Survey Explorer (WISE) and Fermi Gamma-ray Space Telescope, has enabled the researchers to uncover dozens of new blazar candidates.
«Read the rest of this article»
Written by Francis Reddy
NASA's Goddard Space Flight Center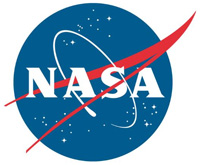 Greenbelt, MD – Dark matter, the mysterious substance that constitutes most of the material universe, remains as elusive as ever. Although experiments on the ground and in space have yet to find a trace of dark matter, the results are helping scientists rule out some of the many theoretical possibilities.
Three studies published earlier this year, using six or more years of data from NASA's Fermi Gamma-ray Space Telescope, have broadened the mission's dark matter hunt using some novel approaches.
«Read the rest of this article»
APSU Sports Information

Clarksville, TN – Austin Peay State University women's soccer team reported to preseason camp Tuesday morning to begin preparations for the upcoming season.
The Governors begin the 15th season in program history, with Kelley Guth, the team's only head coach, one win away from recording her 100th career win.
«Read the rest of this article»
APSU Sports Information

Clarksville, TN – Former Austin Peay State University soccer standout Tatiana Ariza will once again represent her native Colombia at the 2016 Rio Summer Olympics, August 3rd-20th, in Brazil.
Ariza was one of 18 players chosen Thursday to represent Las Cafeteras (The Coffee Growers), beginning August 3rd against France in Belo Horizonte. Colombia also is scheduled to face New Zealand (August 6th) and the United States (August 9th) in the first stage of Group G.
«Read the rest of this article»
Written by Staff Sgt. Terrance D. Rhodes
2nd Brigade Combat Team, 101st Airborne Division (AA) Public Affairs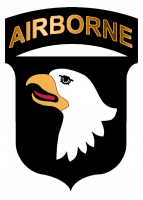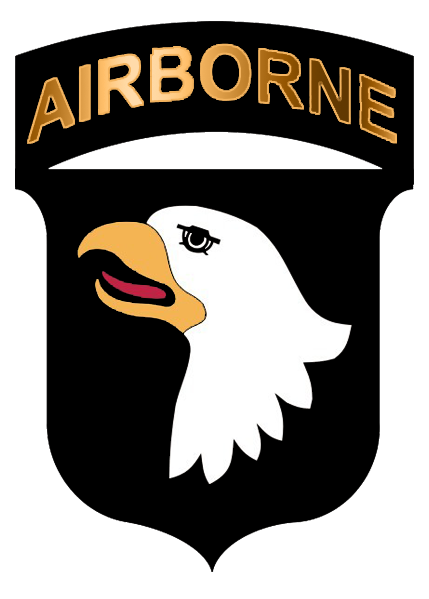 Fort Campbell, KY – The Soldiers of the Fort Campbell Culinary Team competed in the 41st Annual Military Culinary Arts Competitive Training Event at Fort Lee, Virginia, Friday, March 3rd. The competition was comprised of 244 competitors that made up 25 teams from all branches of the military; including international partners from France and Great Britain.
The Fort Campbell Culinary Team won silver medals in the following categories; Chef of the Year, Student Chef, Nutrition, Hot Food (field), Live Cooking and the Student Team won a bronze medal.
«Read the rest of this article»

Clarksville, TN – About 700 years ago in Medieval France, several artists began producing extremely political works of art.
Looking upon their paintings or writings today, it may seem that these individuals were simply depicting religious scenes from the Bible, but the scenes they picked were meant to influence society's views on governance.
«Read the rest of this article»
Written by Dwayne Brown / Laurie Cantillo
NASA Headquarters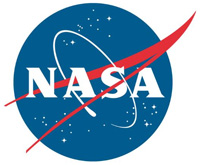 Washington, D.C. – NASA's Interior Exploration using Seismic Investigations, Geodesy and Heat Transport (InSight) mission to study the deep interior of Mars is targeting a new launch window that begins May 5th, 2018, with a Mars landing scheduled for November 26th, 2018.
InSight's primary goal is to help us understand how rocky planets — including Earth — formed and evolved. The spacecraft had been on track to launch this month until a vacuum leak in its prime science instrument prompted NASA in December to suspend preparations for launch.
«Read the rest of this article»
The 142th Meeting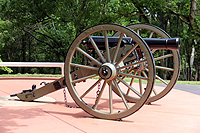 Clarksville, TN – The next meeting of the Clarksville (TN) Civil War Roundtable will be on Wednesday, January 20th, 2016 at the Bone & Joint Center, 980 Professional Park Drive, right across the street from Gateway Medical Center. This is just off Dunlop Lane and Holiday Drive and only a few minutes east of Governor's Square mall.
The meeting begins at 7:00pm and is always open to the public. Members please bring a friend or two – new recruits are always welcomed.
Topic: "Abraham Lincoln and the Russians"
«Read the rest of this article»
Nissan Stadium to Host a Doubleheader Featuring the USA, England, Germany and France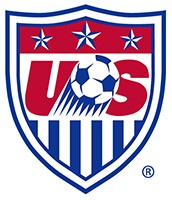 Chicago, IL – U.S. Soccer will host an elite, four-team international tournament featuring four of the top five ranked women's national teams in the world as England, France and Germany join the USA for the SheBelieves Cup to be held from March 3rd-9th at three venues in the southeastern United States.
The SheBelieves Cup underlines U.S. Soccer's continued commitment to investing in the growth of women's soccer, and will be the globe's premier women's soccer tournament staged in advance of the 2016 Summer Olympics in Rio de Janeiro.
«Read the rest of this article»
Written by Guy Webster
NASA's Jet Propulsion Laboratory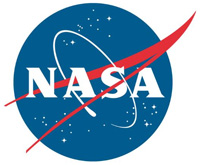 Pasadena, CA – NASA's next Mars spacecraft has arrived at Vandenberg Air Force Base, California, for final preparations before a launch scheduled in March 2016 and a landing on Mars six months later.
Lockheed Martin Space Systems, Denver, built and tested the spacecraft and delivered it on December 16th from Buckley Air Force Base in Denver to Vandenberg, on the central California Coast.
Preparations are on a tight schedule for launch during the period March 4th through March 30th. The work ahead includes installation and testing of one of the mission's key science instruments, its seismometer, which is scheduled for delivery to Vandenberg in January.
«Read the rest of this article»