Topic: France
Tennessee National Guard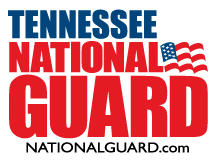 Nashville, TN – Tennessee National Guard Major General Jeff Holmes has been tapped as the next Deputy Commanding General, First U.S. Army headquartered in Rock Island Arsenal, Illinois. He is currently assigned as the Deputy Adjutant General, Tennessee National Guard.
The First Army is the oldest and longest established field army of the United States Army activated in France in 1918. In World War II First Army's troops were the first to land on Omaha and Utah beaches in Normandy.
«Read the rest of this article»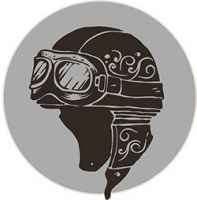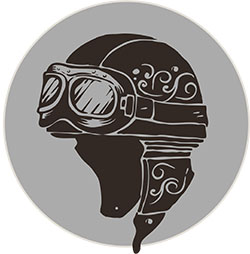 Clarksville, TN – As you know, there are SO many great things about being a biker.
Since I began this journey, I've tried to share as many experiences as I could along the way. I feel as though many of you who have been longtime bikers would appreciate the perspective of a "new" rider and it would take you back to your beginnings. But better than that, if offers me the opportunity to learn from you. Your experience is invaluable to me and others here.
Selfishly though, I share these stories for me. I needed this journey to wash over me and cleanse me of my past. To leave it where it belongs. Sort of like a good hot shower, but with PIPES!
«Read the rest of this article»
Written by Preston Dyches
NASA's Jet Propulsion Laboratory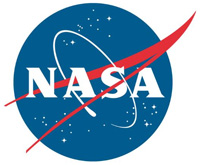 Pasadena, CA – In a fitting farewell to the planet that had been its home for over 13 years, the Cassini spacecraft took one last, lingering look at Saturn and its splendid rings during the final leg of its journey and snapped a series of images that has been assembled into a new mosaic.
Cassini's wide-angle camera acquired 42 red, green and blue images, covering the planet and its main rings from one end to the other, on September 13th, 2017. Imaging scientists stitched these frames together to make a natural color view. The scene also includes the moons Prometheus, Pandora, Janus, Epimetheus, Mimas and Enceladus.
«Read the rest of this article»
Tennessee vs. Carson-Newman
Thursday, November 2nd, 2017 | 6:00pm CT
Knoxville, TN | Thompson-Boling Arena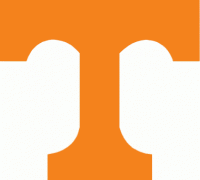 Knoxville, TN – Tennessee plays its first of two exhibition games of the 2017-18 preseason Thursday when it welcomes Carson-Newman to Thompson-Boling Arena for a 6:00pm CT tip.
Thursday's game telecast (broadcast) will be available via the internet through SEC Network + or the WatchESPN app. Visit WatchESPN.com or download the WatchESPN app to view the game on a computer or mobile device. Roger Hoover (play-by-play), Vincent Yarbrough (analyst) and Maddy Glab (reporter) will call the action.
Fans can also tune into their local Vol Network station to catch Bob Kesling describing the first basketball action of the season.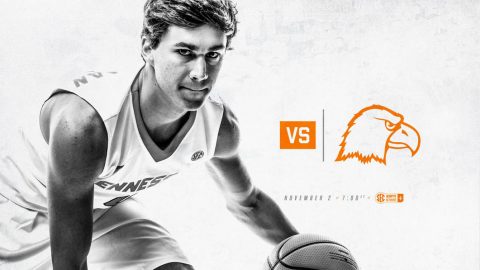 «Read the rest of this article»

Clarksville, TN – In February 1918, the U.S. Army 32nd Infantry Division, known as the "Red Arrow" because of the insignia worn on their shoulder sleeves, arrived in France to join in the fight on the Western Front, the main theatre of war during World War I.
Made primarily of Army National Guard units from Wisconsin and Michigan, the Red Arrow lived up to its name by successfully piercing enemy lines where other units failed.
«Read the rest of this article»
APSU Sports Information

Clarksville, TN – Another former Austin Peay State University men's basketball player will join the professional ranks this year, with Kenny Jones heading off to France to play for Gravenchon.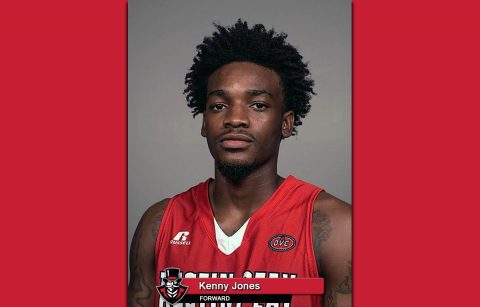 «Read the rest of this article»

Clarksville, TN – LST-325 opened for tours in Clarksville on Thursday, September 7th, 2017 at the McGregor Park Boat Ramp. The ship will be available for tours September 7th-15th.
The LST (Landing Ship, Tank) is a floating monument to the past. The ship was used in various missions in World War II including the invasion of Sicily and the Normandy invasion. Visitors are able to climb aboard and explore the ship as the crew provides a glimpse into her past.
Military enthusiasts, history buffs, and school groups will learn how it was instrumental in battles dating back to World War II.
«Read the rest of this article»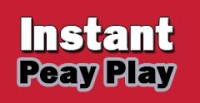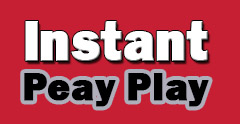 Clarksville, TN – Although the first day of classes for Austin Peay State University is still three weeks away, the Govs will see the first of its fall teams square off versus another NCAA member this Tuesday, August 7th, 2017 as the soccer team hosts Indiana State at Morgan Brothers Field at 6:00pm.
It is the only home preseason exhibition contest for the Govs, after just a week of practice to prepare and condition, with Austin Peay also having a road exhibition match at Western Illinois – in Macomb, IL – on Friday, August 11th.
«Read the rest of this article»
Written by Francis Reddy
NASA's Goddard Space Flight Center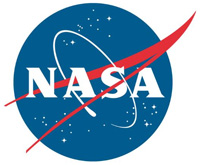 Greenbelt, MD – A combined analysis of data from NASA's Fermi Gamma-ray Space Telescope and the High Energy Stereoscopic System (H.E.S.S.), a ground-based observatory in Namibia, suggests the center of our Milky Way contains a "trap" that concentrates some of the highest-energy cosmic rays, among the fastest particles in the galaxy.
"Our results suggest that most of the cosmic rays populating the innermost region of our galaxy, and especially the most energetic ones, are produced in active regions beyond the galactic center and later slowed there through interactions with gas clouds," said lead author Daniele Gaggero at the University of Amsterdam. "Those interactions produce much of the gamma-ray emission observed by Fermi and H.E.S.S."
«Read the rest of this article»
APSU Sports Information

Clarksville, TN – As has been customary during her tenure, Austin Peay State University women's soccer head coach Kelley Guth and her staff have secured the commitment of a standout international talent in Jade Dauriat, a standout on the French U19 National team.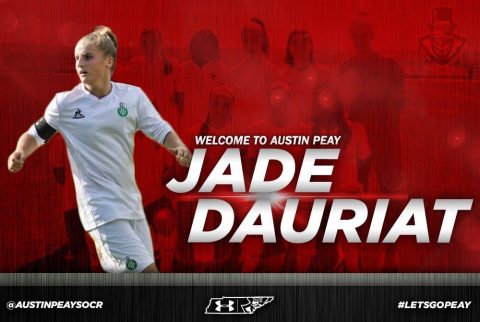 «Read the rest of this article»