Topic: Franklin Street
Event will be held at Burt-Cobb Community Center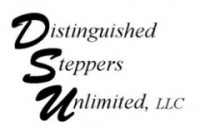 Clarksville, TN – On October 1st, 2016 the Distinguished Steppers Unlimited (DSU) of Clarksville will kick-off this year's Breast Cancer Awareness Month with a visual reminder of the importance breast health, early breast cancer detection and treatment.
The highlight of this event has been to assemble and trim a tree beautifully adorned in pink in recognition of the many breast cancer survivors and in memory of those who lost their fight with this disease.
«Read the rest of this article»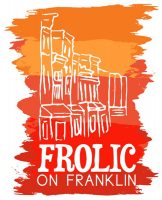 Clarksville, TN – Historic Downtown Clarksville is gearing up for the 11th Annual "FROLIC ON FRANKLIN: A Celebration of the Arts" on Saturday, September 24th, from 8:30am to 3:30pm. This free event will showcase the works of more than 30 artists, staged entertainment and art demonstrations — all along the 100 block of historic Franklin Street.
A variety of original fine art, as well as handmade crafts, will be on display including paintings and photography, jewelry, clay garden items, woodwork, purses and scarves, pottery, candles, jewelry, woven and knitted items, and seasonal gifts. Items will be for sale with prices ranging from $2.00 to $500.00.
«Read the rest of this article»
Tuesday, September 20th, 2016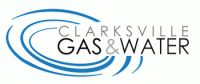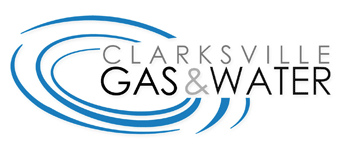 Clarksville, TN – Clarksville Gas and Water has closed the westbound lane of Franklin Street near the Tenth Street intersection for natural gas main line work.
Flaggers are in place to direct traffic through the intersection; however, motorists may wish to seek an alternate to avoid traffic congestion.
The work is anticipated to be finished and the road reopened by approximately 3:30pm.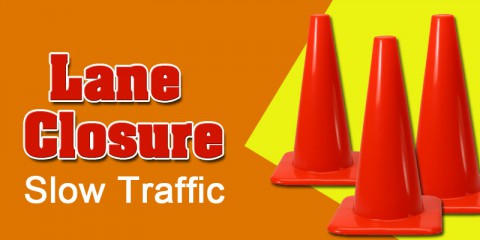 «Read the rest of this article»

Clarksville, TN –  On December 4th, 1956, an extraordinary twist of fate brought music icons Johnny Cash, Jerry Lee Lewis, Carl Perkins and Elvis Presley together at Sun Records in Memphis, Tennessee, for what would be one of the greatest jam sessions ever.
This fall, the Roxy Regional Theatre offers a glimpse inside the recording studio on that legendary night with an unforgettable evening of red-hot rock 'n' roll hits including "Blue Suede Shoes," "Fever," "Walk the Line," "Sixteen Tons," "Who Do You Love?," "Great Balls of Fire," "Folsom Prison Blues," "Whole Lotta Shakin' Goin' On," "Hound Dog" and more.
«Read the rest of this article»
Clarksville, TN – A historical marker was unveiled Saturday to memorialize Bailey Cobb Elementary School, which stood from 1879 to 1977 and played a major role in the education of Clarksville's black children until school desegregation was implemented in the 1970s.
Clarksville Mayor Kim McMillan joined other dignitaries for the ceremony near the city's Burt Cobb Community Center on Franklin Street, near the school site.
«Read the rest of this article»

Clarksville, TN – Despite global panic in the 1930s, people found themselves rallying the only way they knew how — through music.  Famed composer of the period Ira Gershwin once said, "A song without music is a lot like H2 without the O."
Leading in to Season 34, the Roxy Regional Theatre is presenting a musical journey through the decade, cabaret style, with the new musical revue "Kit Kat Club", August 26th – September 10th.
Created by Ryan Bowie and Sidney McCarty and directed by Bowie, this new musical revue is being presented as part of the Roxy's "On The Terrazzo" Series, which features performances in the intimate setting of the theatre's lobby.
«Read the rest of this article»

Clarksville, TN – "Smokey Joe's Cafe" at the Roxy Regional Theatre is powerful, stunning and a roaring good time. The Roxy has put together a great cast of outstanding vocalists to pay tribute to early rock songwriting superstars Jerry Leiber and Mike Stoller.
The longest running musical revue in Broadway history, this Tony Award-nominated and Grammy Award-winning production pays tribute to over three dozen of the greatest songs ever recorded during the golden age of American culture.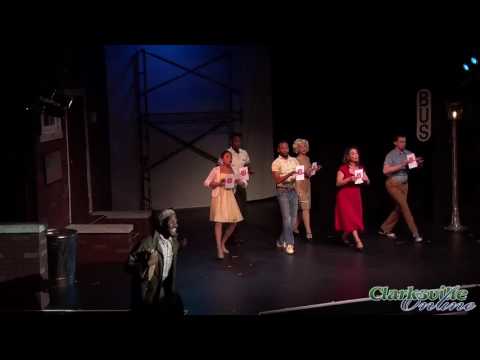 «Read the rest of this article»
Thursday, August 12th, 2016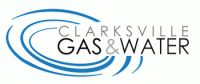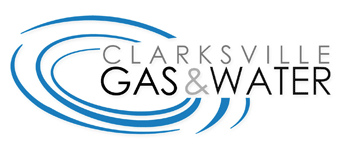 Clarksville, TN – Clarksville Gas and Water has turned off water service on Franklin Street between Seventh Street and Eighth Street to repair a water main leak.
The water outage will affect residents on Franklin Street.  Low water pressure may also affect area residents until the leak is repaired.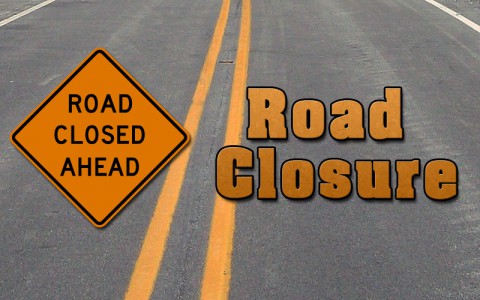 «Read the rest of this article»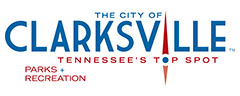 Clarksville, TN – Have you visited your local Recreation Centers lately? On Saturday, August 6th, we open our doors for you to come in and check us out for FREE.
Visitors are invited to take a facility tour; participate in fitness activities to include volleyball, basketball, and the silver fitness program; learn about upcoming events and register-to-win prizes. The first 40 visitors to each Center will receive a free gift bag!
«Read the rest of this article»

Clarksville, TN – Calling all aspiring young thespians! Pre-registration is now open for the Roxy Regional Theatre's School of the Arts.
Since 1995, the Roxy Regional Theatre has been introducing youth ages 10 to 18 to the experience of live theatre and expanding their knowledge of the craft through the School of the Arts, which has brought such productions to the main-stage as "Disney's The Little Mermaid Jr.", "Aladdin Jr.", "101 Dalmatians Kids", "The Jungle Book Jr." and this season's "Shrek The Musical Jr".
«Read the rest of this article»