Topic: Franklin Street
Clarksville, TN – Clarksville Mayor Kim McMillan is announcing that the Burt-Cobb Community Center in Clarksville will be opened at 3:00pm for use as a temporary emergency shelter.
"We have been in contact with our community partners this afternoon and we believe that, based on the number of beds available at those shelters along with the predicted treacherous weather, it is in everyone's best interest to open the additional shelter," said Mayor McMillan. «Read the rest of this article»

Clarksville, TN – On Wednesday, February 11th, 2015 Alcohol Beverage Control (ABC) Agents of the Clarksville Police Departments Special Operations Unit conducted compliance checks on nine businesses targeting sales of alcohol to underage persons. Four of the businesses checked were cited for selling alcohol to underage persons.
Captain Craig Gipson, the Special Operations Unit Commander, stated, "Since January 1st, forty-three businesses have been checked for compliance with ten businesses or 23 percent being cited for selling alcohol to underage persons. While the majority of businesses comply with the law, any business selling alcohol to underage persons is unacceptable." «Read the rest of this article»

Clarksville, TN – Local youth will have the opportunity to work alongside professional actors in "Mary Poppins" when the Roxy Regional Theatre holds auditions for the children's roles of Jane and Michael on Monday, February 23rd, at 5:00pm.
The Roxy will be selecting multiple casts for this production, so children need not be able to participate in all performances, but they will need to miss some school in order to participate in weekday matinees for school groups.   «Read the rest of this article»

Clarksville, TN – Move over, Tammy, Dolly and Loretta … there's a new trio in town! Classic country gets a musical makeover in Ted Swindley's "Honky Tonk Angels" at the Roxy Regional Theatre, beginning February 13th at 8:00pm.
Audiences who could not get enough of Always…Patsy Cline will find the perfect match in creator Ted Swindley's follow-up, which combines over 30 classic country tunes (including "I'll Fly Away," "Stand by Your Man," "Harper Valley PTA," "9 to 5," "Coal Miner's Daughter," "Ode to Billy Jo," "These Boots Are Made for Walking," "Rocky Top" and "I Will Always Love You") with a hilarious story about three gutsy gals who are determined to better their lives and follow their dreams to Nashville.
«Read the rest of this article»
February ArtWalk to benefit American Heart Association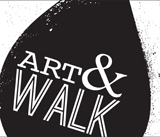 Clarksville, TN – Produced by The Downtown Clarksville Association, First Thursday Art Walk is a free, self-guided tour spanning a 5-block radius that combines visual art, live music, engaging events and more in the heart of Downtown Clarksville.
With February being American Heart Month, several businesses will be supporting the American Heart Association with donations or a percentage of sales going to the association.  In addition, we encourage people to participate in National Wear Red Day on February 5th and wear red to promote awareness of heart disease in women.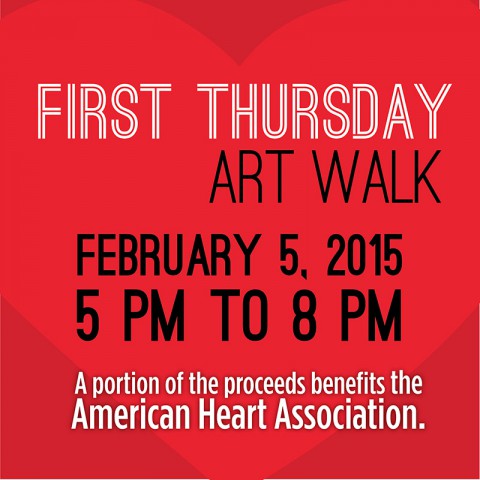 «Read the rest of this article»

Clarksville, TN – Downtown Artists Co-op (DAC) is proud to announce our 4th Annual Juried Photography Exhibition. This Photography Expo will feature the best photography from local and regional photographers.
All photography will be juried into the show by three experienced jurors and professional photographers; our impartial jurors for the show are Keely Moore, Tony Aldridge and Johnnie Welborn Sr. The DAC Photography Expo gets better every year, so expect to see the best DAC Photo Expo ever!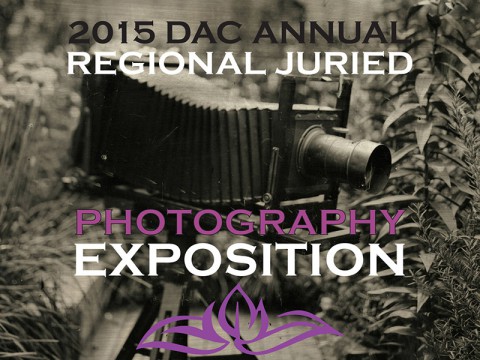 «Read the rest of this article»

Clarksville, TN – Start out the new year with a delightful romp through the world of a coterie of animals which have captivated young and old alike for over a century. The tales of beloved author and illustrator Beatrix Potter take center stage at the Roxy Regional Theatre in "Flopsy, Mopsy & Cottontail" for four consecutive Saturday afternoons, January 17th – February 7th.
Join Peter Rabbit, Flopsy, Mopsy and Cottontail, when they meet Mr. McGregor, Jemima Puddle-Duck, Samuel Whiskers, Mrs. Tiggy-Winkle and Mittens, Moppet and Tom Kitten, all in this wonderful, colorful revival of the Beatrix Potter classics.
«Read the rest of this article»

Clarksville, TN – The weekly Clarksville Parks and Recreation Department Recreation Report provides Clarksvillians with a glimpse at the activities and events that are available from the Parks and Recreation Department for them to enjoy together as a family.
This weeks highlights include: Community Center IDs, Silver Splash, Chocolate Affair Seeks Vendors, and Try Zumba.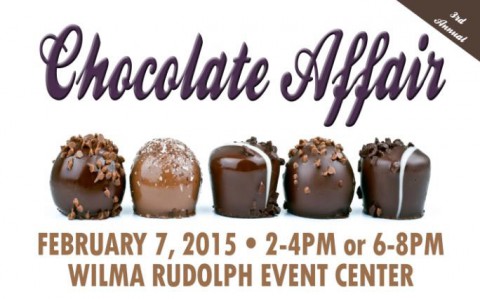 «Read the rest of this article»
Clarksville, TN – Clarksville Mayor Kim McMillan is updating the information on shelter availability tonight, January 7th, 2015.
Should any resident of Clarksville-Montgomery County need shelter for the night, they can contact Buffalo Valley at 931.206.7608. There were still beds available at that facility this afternoon. «Read the rest of this article»

Clarksville, TN – The Burt-Cobb Community Center is serving as a temporary warming facility for those without heat this week.
The Burt-Cobb Center is located at 1011 Franklin Street.