Topic: Franklin Street

Clarksville, TN – On Tuesday, May 12th, 2015, Alcohol Beverage Control Agents of the Clarksville Police Department Special Operations Unit, in conjunction with Tennessee State Alcohol Beverage Control Agents, conducted compliance checks targeting sales of alcohol to persons under 21 years of age.
Twelve businesses were checked. Ten were found to be in compliance and two were cited for sales to alcohol to persons under twenty-one. «Read the rest of this article»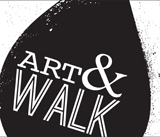 Clarksville, TN – Produced by The Downtown Clarksville Association, First Thursday Art Walk is a free, self-guided tour spanning a 5-block radius that combines visual art, live music, engaging events and more in the heart of Downtown Clarksville.
With 10+ venues, bars and businesses participating each month, the First Thursday Art Walk in Clarksville is the ultimate opportunity to savor and support local creative talent.
«Read the rest of this article»

Clarksville, TN – The Clarskville Downtown Artists Co-op (DAC) is proud to announce an exhibit of fine art by Leslie Campbell and Steven Walker. The opening reception for this extraordinary exhibit will be on May 7th from 5:00pm till 8:00pm.
Leslie Campbell grew up in Massachusetts and attended North Adams State College (hence renamed the Massachusetts College of Liberal Arts). She taught Middle School Art for several years.
«Read the rest of this article»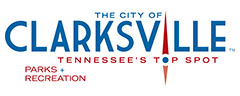 Clarksville, TN – The weekly Clarksville Parks and Recreation Department Recreation Report provides Clarksvillians with a glimpse at the activities and events that are available from the Parks and Recreation Department for them to enjoy together as a family.
This weeks highlights include: Rally on the Cumberland, Warrior Week Concert and Car / Truck, & Bike Show, R&B Step Class, Zumba, Adult Karate and Young Champions Cheerleading Program.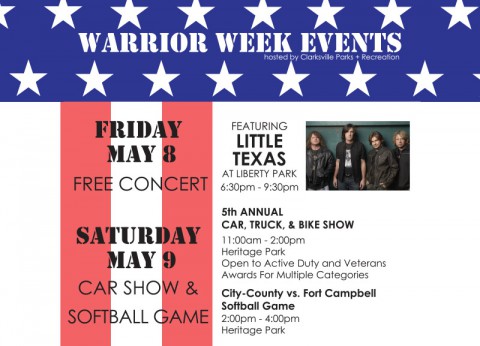 «Read the rest of this article»
Clarksville, TN – Contractors for the City will begin work next week to put pavement markings for parking spaces in the downtown area along 3rd Street, Franklin Street, Main Street and Commerce Street.
The work is scheduled to begin around 5:00pm on Monday, May 4th, 2015 and will continue in the evenings after 7:00pm over the next several days. «Read the rest of this article»

Clarksville, TN – Everyone's favorite umbrella-wielding nanny is flying into Clarksville! Stephanie Hawkins stars in Disney and Cameron Mackintosh's "Mary Poppins" at the Roxy Regional Theatre, April 24th – May 23rd.
Based on the books by P.L. Travers and the classic Walt Disney film, this "practically perfect" musical delighted Broadway audiences for over 2,500 performances and received nominations for nine Olivier and seven Tony Awards, including Best Musical. Filled with timeless classics such as "Jolly Holiday," "Step in Time" and the Academy Award-winning "Chim-Chim Cher-ee," this show can only be described as "Supercalifragilisticexpialidocious!"
«Read the rest of this article»
Tuesday, April 21st, 2015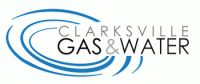 Clarksville, TN – Clarksville Gas and Water has scheduled a water outage on South First Street and Commerce Street on Tuesday evening at 8:00pm for water valve replacement work.
The outage will affect South First Street from Franklin Street to Union Street, Spring Alley and Commerce Street from South Second Street to Riverside Drive.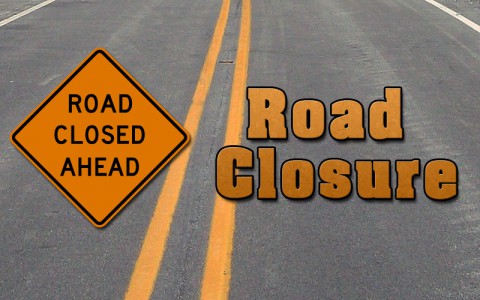 «Read the rest of this article»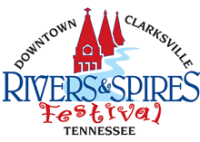 Clarksville, TN – The 13th annual Rivers and Spires Festival continued Friday evening, April 18th with thousands of people descending on downtown Clarksville. Again, the weather was perfect with temperatures in the mid 60's.
Everyone was had a good time. There were plenty of things to do like the laser tag area, face painting, the sports zone and the family fun zone. As for entertainment, the stages were jammed packed with talented artist performing.
«Read the rest of this article»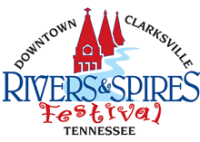 Clarksville, TN – Clarksville's Rivers and Spires Festival begins tonight, Friday, April 17th at 5:00pm. Come out and music, artistic exhibits, thrilling competitions, and vendor booths.
The Northeast High School Exit One and JV Show Choirs will start things off on the Courthouse Stage at 5:00pm. Also at 5:00pm, Khamsin will be on the Strawberry Alley Stage, Few Miles On will play on the Public Square Stage and The Art of Hula will be on the Main and Third Stage.
«Read the rest of this article»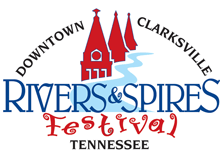 Clarksville, TN – Video game aficionados have a place to unite, unwind and show their gaming skills at this year's Rivers and Spires Festival.
For the second year, the Festival will be bringing a free, fully interactive gaming area to the underground parking garage located on Franklin Street. Gig City Gaming, presented by CDE Lightband, will feature over 50 titles and will cater to over 30,000 gamers. Tons of gaming will be available for everyone to enjoy on systems including the Xbox 360, Xbox One, Play Station 3 and Play Station 4.
«Read the rest of this article»