Topic: Franklin TN
Competition Designed to Increase Seat Belt Usage among Teens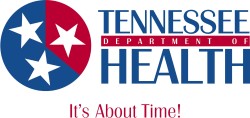 Nashville, TN – Sullivan East High School in Bluff City, Tennessee has been awarded the top prize in Tennessee's first-ever "Battle of the Belt" competition. The Tennessee Department of Health Injury Prevention Program, in partnership with the Tennessee Trauma Centers, sponsors this statewide competition for Tennessee high schools designed to increase seat belt usage.
«Read the rest of this article»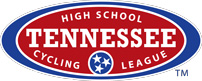 Clarksville, TN – The National Interscholastic Cycling Association (NICA) a youth development organization governing high school mountain biking in the United States, today announced the Tennessee High School Cycling League as one of three new leagues in its expanding national program.
Tenessee's entry into the national association marks a significant step towards NICA's mission of providing high school mountain biking coast to coast by 2020.
«Read the rest of this article»
Growing Bank Leaving NASDAQ Stock Market to Fuel Strategic Plans

Clarksville, TN – The board of directors for First Advantage Bancorp, the holding company for Clarksville-based First Advantage Bank, has approved a move to leave the NASDAQ Stock Market and take the bank private.
The organization will utilize SecondMarket, the leading alternative to the public markets, to facilitate stock transactions and shareholder communications. The company expects the move to create more shareholder value, allow the management team to focus on strategic plans for ongoing growth, and dramatically reduce its administrative costs. «Read the rest of this article»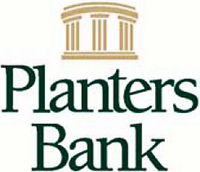 Clarksville, TN – The Planters Bank-Hilldale Gallery space will feature works from local mixed media artist Kimberly Santiago, along with pieces from students at Wondrous Works Studio.
The exhibits will be on display Thursday, April 4th until Wednesday, May 1st at 1971 Madison Street during regular bank hours.
«Read the rest of this article»

Clarksville, TN – On March 22nd, the Clarksville Police Department put out a public notice to be on the look out Marquisha Carthall Childress and Randall Joe Woods for shoplifting. They are well organized shoplifters known as "Boosters".
On March 23rd, 2013, Randall Joe Woods was arrested in Franklin, TN during a traffic stop.  He was booked into Montgomery County Jail on March 25th, 2013, around 5:00pm for Felony Theft.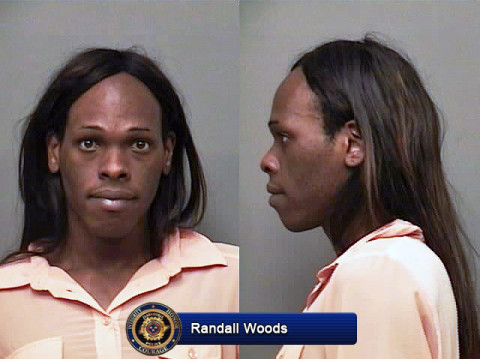 «Read the rest of this article»

Nashville, TN – A country music concert featuring Daryle Singletary and Gary Morris will be part of the annual Governor's One Shot Turkey Hunt Weekend. The concert will be held on Friday, April 5th beginning at 7:00pm at the Williamson County Ag Expo Center in Franklin, TN.
General admission tickets are now on sale for the concert and are $25.00 each. The tickets may be purchased through the Tennessee Wildlife Resources Foundation website at www.twrf.net/tickets or by calling 615.831.9311, ext. 118. Tickets will also be available at the door the evening of the show. «Read the rest of this article»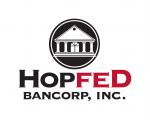 Hopkinsville, KY – HopFed Bancorp, Inc. (NASDAQ: HFBC) ("HopFed"), the parent company of Heritage Bank in Hopkinsville, Kentucky ("Heritage"), today announced that it has entered into a definitive agreement to acquire Sumner Bank & Trust (OTC Pink: SBKT), based in Gallatin, Tennessee ("Sumner").
HopFed has agreed to pay approximately $14.3 million in cash, or $10.04 per share, to purchase all of the common stock and common stock equivalents of Sumner, including common stock that would be issued upon the conversion of Sumner's convertible preferred stock upon a change of control (subject to adjustments). «Read the rest of this article»
David overheard the doctors talking in the hallway.  The weather was so bad, it was doubtful that the helicopter could fly and the Vanderbilt Extraction Team could retrieve the heart.  They would classify this as a "dry run" and let Suzanne go home.

David went back into the room to be with his wife.  Doctors and nurses were attending to her, monitoring her condition.

Just as the surgical team was about to call the operation off, a member of the medical team burst into the room.

"They've taken off.  It's a go!"
«Read the rest of this article»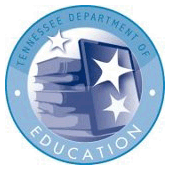 Franklin, TN – Tennessee State leaders joined representatives from more than 120 Tennessee school systems at The Factory Tuesday in Franklin for a summit to discuss school districts' safety practices.
Governor Bill Haslam, officials from state agencies, including education, homeland security, mental health and emergency management attended this one-day event designed to engage stakeholders in a conversation around the safety resources and practices currently in place in Tennessee schools, and to think through additional measures that schools and districts can put into place. Attendees also heard from leading state and national experts on current practices in safety, law enforcement and mental health. «Read the rest of this article»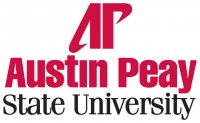 Clarksville, TN – Austin Peay State University students and alumni have an opportunity to learn about careers, internships and educational opportunities at the Nashville Area Career Fairs.
The Nashville Area Career Fairs consist of the College to Career Fair and Teacher Recruitment Fair. Both events are scheduled from 10:00am-3:00pm, Tuesday, February 12th at the Williamson County Agriculture Exposition Park in Franklin, TN. «Read the rest of this article»