Topic: Franklin TN
Clarksville, TN – On Sunday, May 25th, the Vietnam Veterans of America Chapter 396 held their annual Candlelight Vigil to remember the men and women who were left behind in Vietnam when American forces withdrew in 1975.
It is a solemn occasion when a nation gathers together to honor its soldiers, those who lived to come home, but even more importantly those who did not.
«Read the rest of this article»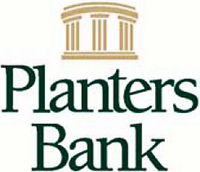 Clarksville, TN – The Planters Bank-Hilldale Gallery will feature "A Wonderful World" by Franklin, Tennessee Artist Mike Moyers from Thursday, May 7th – Wednesday, June 3rd.
Moyers is a contemporary impressionist with a passion for expressing subjects of life and faith through art. Believing art to be a communion with the soul, Moyers strives to create pieces that touch people on a deeper level. Specializing in palette knife technique, he paints a diverse range of subjects from slice-of-life and plein air to conceptual and abstract.
«Read the rest of this article»
APSU Sports Information

Muscle Shoals, AL – Junior Chris Baker, who shattered the Austin Peay State University single-round record with a 61 earlier this spring, has been named All-Ohio Valley Conference.
Meanwhile, freshman Justin Arens, who elevated his play down the stretch while playing in all spring events, has been named to the OVC All-Newcomer team.
«Read the rest of this article»

Clarksville, TN – Cowboy Dan's Trading Post and Pawn boasts a distinct western flare and inventory that sets it apart from your typical Tennessee pawn store.
"Our goal is to be different from others and to catch people's attention when they come into our store," co-owner Marsha Burkhart said.
«Read the rest of this article»
APSU Sports Information

Glencoe, AL – Emily Dickinson once said "Fame is a fickle food upon a shifting plate." Or as Tom Watson once said, "If you want to increase your success rate, double your failure rate."
Chris Baker found out Tuesday exactly what Dickinson and Watson were talking about.
«Read the rest of this article»
APSU Sports Information

Glencoe, AL – Fashioning an astonishing round of 12 birdies and only one bogey, Chris Baker fired a second-round 61, shattering Austin Peay State University's 18-hole record, to sit in first place entering the final round of the 23rd Annual Grub Mart Intercollegiate, being played at the Silver Lakes Golf Course.
«Read the rest of this article»
Program to recognize communities that show commitment to healthy living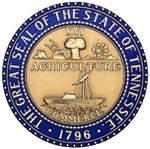 Nashville, TN – Tennessee Governor Bill Haslam and Governor's Foundation for Health and Wellness CEO Rick Johnson, joined by representatives from nine cities and counties across the state, today launched Healthier Tennessee Communities, a coordinated initiative supporting physical activity, healthy eating and tobacco abstinence at the local level.
The Governor's Foundation for Health and Wellness has focused on developing and introducing effective tools for individuals, workplaces and faith congregations.
«Read the rest of this article»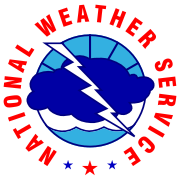 Nashville, TN – The National Weather Service (NWS) has issued a flood advisory for rain and melting snow for Clarksville-Montgomery County and parts of Middle Tennessee until 3:00pm CST Saturday, February 21st.
An area of low pressure will move through the lower Mississippi River and Ohio River valleys this weekend bringing widespread rain anywhere from 2 to locally 4 inches to much of mid south. The rain will fall on top of ice and snow.
«Read the rest of this article»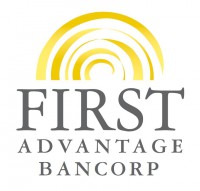 Clarksville, TN – First Advantage Bancorp (OTCQX: FABK), the holding company of First Advantage Bank, announced net income of $3.252 million for the year ended December 31st, 2014, up 6.0% from $3.068 million in 2013. Basic and diluted earnings per share were $0.86 and $0.80, respectively, compared to $0.78 and $0.73, respectively, in 2013.
Net income for the fourth quarter 2014 was approximately $1 million compared to $1.2 million for the fourth quarter of 2013. The decrease in net income was primarily attributed to lower mortgage-related fee income. «Read the rest of this article»
Biggest-ever National Wear Red Day features buildings, people, places going red for women's heart health; many local activities coming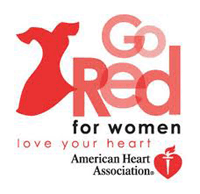 Nashville, TN – The Middle Tennessee skyline will take on a special heartwarming red glow next Friday.
Twenty-two local buildings will be lighting up red as part of the 12th annual National Wear Red Day on Friday, February 6th, as part of the biggest Go Red celebration ever in Middle Tennessee. This icon day of the American Heart Association's Go Red For Women movement is the day when everyone Goes Red across the nation to support women's fight against heart disease, their No. 1 killer.
«Read the rest of this article»