Topic: Franklin TN

Clarksville, TN – The Customs House Museum will exhibit its annual Women Painting Women exhibit on September 12th. This year's slate of artists hailing from Tennessee, California, Georgia, and Ohio, offer a variety of artistic views of the female form.
«Read the rest of this article»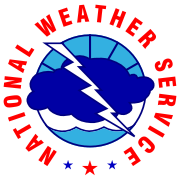 Nashville, TN – The National Weather Service (NWS) has issued a tornado watch that is in effect until Midnight CDT tonight for the following cities in Tennessee: Ashland City, Brentwood, Centerville, Clarksville, Columbia, Dickson, Dover, Erin, Franklin, Hohenwald, Lawrenceburg, Linden, Lobelville, Nashville, Pulaski, Springfield, Tennessee Ridge, Waverly and Waynesboro.
This watch includes 16 counties in Middle Tennessee.
Counties affected: Cheatham County, Davidson County, Dickson County, Giles County, Hickman County, Houston County, Humphreys County, Lawrence County, Lewis County, Maury County, Montgomery County, Perry County, Robertson County, Stewart County, Wayne County, and Williamson County.
Clarksville, TN – It is a solemn occasion when a nation gathers together to honor its soldiers, those who lived to come home, but even more importantly those who did not. The body of U.S. Army Staff Sergeant Lawrence Woods was buried in Arlington National Cemetery on March 21st of this year. There are 27 remaining missing POW/MIA's from the State of Tennessee. Each one was honored in a ceremony held in front of the William O. Beach Civic Center at Veterans Plaza in Clarksville Tennessee on Sunday evening.
The Vietnam Veterans of America, Chapter 396 holds this Memorial Day Vigil each year to remember the men and women who were left behind in Vietnam when American forces left that country in 1975.
«Read the rest of this article»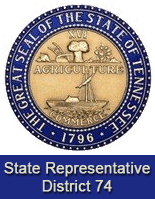 Nashville, TN – On February 3rd, Tennessee Governor Bill Haslam delivered his fourth State of the State address to the legislature.
The highlight of the speech was the Governor's plan to revive – and expand – a proposal from former Governor Bredesen to offer free college tuition to graduating high school seniors going to community or technical colleges.
In 2007, Governor Bredesen proposed using lottery funds to guarantee a free community or technical college degree for any graduating senior with a 'C' average or higher. The plan ultimately failed to receive the support of the Republicans in the State Senate. «Read the rest of this article»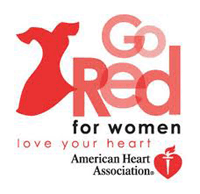 Nashville, TN – If you're "seeing red" this week, it's a good thing! Red is the color of the week and beyond, marking American Heart Month and the American Heart Association's Go Red For Women movement.
National Wear Red Day is this Friday, February 7th, a day when everyone wears red to support women's fight against heart disease, their No. 1 killer. More women die of heart disease than all forms of cancer combined.  In Tennessee, about 9000 women die each year from cardiovascular disease. Yet up to 80% of cardiovascular disease is preventable through healthy living choices we make every day.
«Read the rest of this article»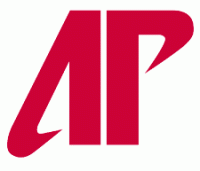 Clarksville, TN – Two of the greatest Governors athletes in their respective sports and the department's longtime sports information director were inducted into Austin Peay State University's Athletics Hall of Fame, Saturday.
In addition, a former superb football/basketball player who paid the ultimate price in defense of his country, was selected to the Hall of Fame as part of it Legends category.
«Read the rest of this article»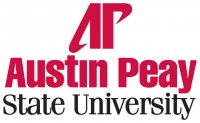 Clarksville, TN – Austin Peay State University students and alumni are encouraged to learn about careers, internships and educational opportunities at the Nashville Area Career Fairs.
The Nashville Area Career Fairs include the College to Career Fair and the Teacher Recruitment Fair. Both events are from 10:00am – 3:00pm on Tuesday, February 11th, at the Williamson County Agriculture Exposition Park in Franklin, TN. «Read the rest of this article»

Clarksville, TN – First Advantage Bank has been named Financial Services Champion of the Year for 2013 in Tennessee by the U.S. Small Business Administration.
The award recognizes First Advantage Bank for its community outreach and education initiatives throughout Middle Tennessee.
«Read the rest of this article»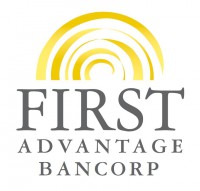 Clarksville, TN – The Board of Directors of First Advantage Bancorp (OTC/QB: FABK), the holding company of First Advantage Bank, declares quarterly cash dividends of $0.07 per share.
The cash dividend will be paid on February 18th, 2014 to shareholders of record on February 3rd, 2014. «Read the rest of this article»
Clarksville, TN – When Tommy Badon took over as coach of the Clarksville High School wrestling program he knew of the history and success the program has had in the past with district championship after district championship.
Well, he and his Wildcats squad continued that tradition, January 21st at the William Workman Gymnasium, as CHS won its 18th straight district team dual championship with a 42-33 result in the finals versus West Creek High School.
«Read the rest of this article»