Topic: Franklin TN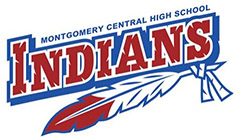 Cunningham, TN – Montgomery Central High School's Girls Soccer lost 4-1 at home Tuesday, October 19th, 2016 to the Page High School Patriots from Franklin Tennessee in the first round of Regional 6A-AA Semifinal play.
The Lady Indians struck first when Darian Bricker broke free behind the Patriots defenders to land her shot on goal at the 11 minute mark. Page would answer three minutes later with a goal of their own knotting the contest at 1-1.
«Read the rest of this article»
Clarksville, TN – Clarksville Mayor Kim McMillan was elected co-vice chair of the Middle Tennessee Mayors Caucus as the regional partnership of mayors and county executives met this week to choose officers and endorse state action on transportation funding.
The caucus also elected Williamson County Mayor Rogers Anderson as its new chairman and Metro Nashville Mayor Megan Barry as a co-vice chair.  Anderson steps into the position held by Franklin Mayor Ken Moore for the past three years.
«Read the rest of this article»
4-day festival includes celebrity appearances, live music events, Ultimate Elvis Tribute Artist Contest and on-stage interviews with Elvis Presley's friends and band members.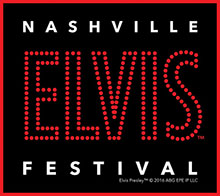 Nashville, TN – Music City Festivals, LLC is proud to announce the Nashville Elvis Festival – a premier Elvis event unlike any other, celebrating the music and legacy of Elvis Presley.
Fans from around the world will gather in Middle Tennessee March 30th-April 2nd, 2017 for 4 days of celebrity appearances, live music events and on-stage interviews with Elvis' friends and band members – hosted by Tom Brown, a longtime host of select Elvis Week events and one of the hosts of the Gates of Graceland web series.
«Read the rest of this article»
The 149th Meeting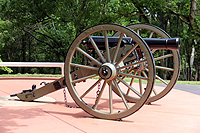 Clarksville, TN – The next meeting of the Clarksville (TN) Civil War Roundtable will be on Wednesday, September 21st, 2016 at the Bone & Joint Center, 980 Professional Park Drive, right across the street from Tennova Healthcare. This is just off Dunlop Lane and Holiday Drive and only a few minutes east of Governor's Square mall.
The meeting begins at 7:00pm and is always open to the public. Members please bring a friend or two – new recruits are always welcomed.
Topic: "The 11th Tennessee Infantry"
«Read the rest of this article»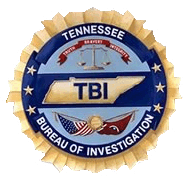 Nashville, TN – The Tennessee Bureau of Investigation (TBI) has a new addition to its 'Top 10 Most Wanted' list, Mitchell Hunter Oakes.
Oakes, DOB 6-5-75, is wanted by the Franklin Police Department, the TBI, and the Bureau of Alcohol, Tobacco, Firearms, and Explosives to face a charge of Attempted First Degree Murder in connection to an incident Saturday morning, in which Oaks allegedly went to a Franklin, Tennessee nursing home and placed an active explosive device inside an employee's vehicle. Authorities subsequently diffused the device.
«Read the rest of this article»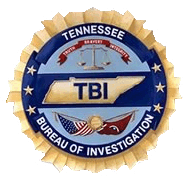 Nashville, TN – Special Agents in the Tennessee Bureau of Investigation's Human Trafficking Unit, working alongside local and federal partners, have arrested and charged a Nashville man accused of trafficking a 12-year-old from Texas for the purposes of commercial sex.
On Friday evening, the TBI received information from the U.S. Marshals Service about the possible whereabouts of a Texas child reported missing a month ago.
«Read the rest of this article»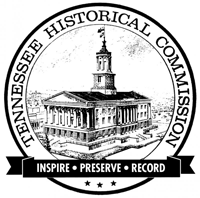 Nashville, TN – The Tennessee Historical Commission has awarded 31 grants from the federal Historic Preservation Fund to community and civic organizations for projects that support the preservation of historic and archaeological resources.
"Tennessee's treasured historic places make our state unique and contribute to our quality of life," said Patrick McIntyre, state historic preservation officer and executive director of the Tennessee Historical Commission. "These grants will help protect the sites for future generations to study and enjoy."
«Read the rest of this article»
AT&T Gigabit Speeds also now available to Businesses in 22 Tennessee Communities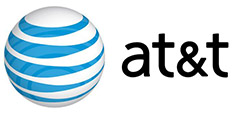 Nashville, TN – AT&T1 is bringing gigabit internet speeds to Clarksville and even more businesses in 22 Tennessee communities. With AT&T Business Fiber, more businesses can download and upload up to 1 gigabit per second (Gbps).2
"For years, as a result of the pro-business policies that have been pursued by our elected leaders at the state and local levels, AT&T has provided Gigabit and multi-Gigabit connections to businesses across Tennessee, helping to spur business success and job creation," said Joelle Phillips, president of AT&T Tennessee.  "With the increased speeds now available through AT&T Business Fiber, AT&T employees have shown yet another example of how we are innovating to increase connectivity to businesses in urban and rural areas alike."
«Read the rest of this article»

Clarksville, TN – Two Austin Peay State University professors have been awarded summer research grants to further their development as both educators and professionals in their fields.
Associate Professor of Latin American Literary and Cultural Studies Dr. Osvaldo Di Paolo Harrison and Associate Professor of Music, Voice Dr. Jeffrey Williams have each been awarded $5,000 summer research grants by APSU's Department of Research to develop research projects during the summer, that may place them in a better position to seek external funding.
«Read the rest of this article»
Rehab of RJ Corman Railroad Bridge in the running for top engineering prize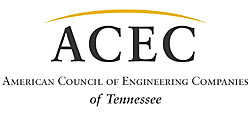 Clarksville, TN – The RJ Corman Railroad Cumberland River Bridge by HDR|ICA Engineering for the City of Clarksville, is among projects being considered in the 2016 Engineering Excellence Awards competition, presented by the American Council of Engineering Companies of Tennessee (ACEC of Tennessee).
The award is one of the highest honors a project team can receive and is considered the "Academy Awards of the engineering industry."
«Read the rest of this article»