Topic: Franklin TN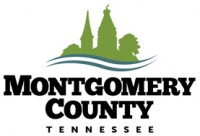 Nashville, TN – Montgomery County received a Local Government Award at the Annual Business meeting of the Greater Nashville Regional Council (GNRC) that was held on September 18th in Franklin, TN.
The county received an award for Parks and Recreation Facilities for a new trailhead and pocket park and implementation of ADA measures for Rotary Park.
«Read the rest of this article»
Live broadcast scheduled for October 7th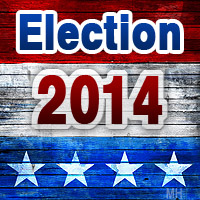 Franklin, TN – In the absence of a traditional candidate debate, local Democrats in Tennessee's 7th congressional district have taken matters into their own hands to organize a debate online for their candidates for US House, incumbent Republican Marsha Blackburn and Democratic challenger Dan Cramer.
Cramer, of Clarksville, previously reached out to Blackburn's office to schedule a traditional debate, but the incumbent refused. At a July debate in Bolivar, Tennessee, prior to the primary, Blackburn's campaign sent a proxy to appear in her stead. At the time, Blackburn cited her responsibilities in Washington as her reason for not participating.
«Read the rest of this article»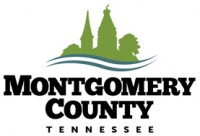 Montgomery County, TN – Last week, two Montgomery County public health employees, Joey Smith and Charlene Haynes, were recognized at the Tennessee Public Health Association's 71st annual conference in Franklin, TN.
Charlene Haynes was awarded the R. H. Hutcheson, Sr., MD Award. This award is presented to a person in the field of public health who has made outstanding contributions to public health throughout their career, over a period of several years. This is considered the association's highest award. Charlene served the Montgomery County Health Department for several years before accepting her current position as Regional Nursing Supervisor for the Tennessee Department of Health.
«Read the rest of this article»
Our 126th meeting.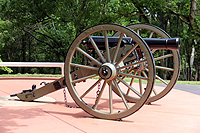 Clarksville, TN – The next meeting of the Clarksville (TN) Civil War Roundtable will be on Wednesday, September 17th, 2014 at the Bone & Joint Center, 980 Professional Park Drive, right across the street from Gateway Medical Center. This is just off Dunlop Lane and Holiday Drive and only a few minutes east of Governor's Square mall.
The meeting begins at 7:00pm and is always open to the public. Members please bring a friend or two – new recruits are always welcomed.
Topic: – "Twenty Five House to Tragedy: The Battle of Spring Hill, November 29th, 1864"
«Read the rest of this article»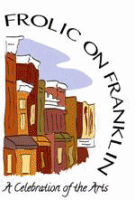 Clarksville, TN – Downtown Clarksville's 9th Annual "Frolic on Franklin: A Celebration of the Arts" will take place Saturday, September 13th from 8:30am-3:30pm.
The free event will showcase the works of more than 30 artists, staged entertainment, art demonstrations, and a doggie fashion show – all along the 100 block of historic Franklin Street.
A variety of original fine art, as well as handmade crafts, will be on display including paintings and photography, jewelry, clay garden items, wood work, purses and fabric accessories, pottery, candles, jewelry, woven and knitted items, and seasonal gifts. Items will be for sale with prices ranging from $2.00 – $500.00.
«Read the rest of this article»
Overpass Expected to be Open by Thanksgiving Holiday

Franklin, TN – The Tennessee Department of Transportation has set a timeline for bridge construction along I-65 at State Route 248 (Peytonsville Road / Goose Creek Bypass), following an interstate crash that destroyed two bridges at the interchange.
Steel beams for the northernmost bridge are expected to be ready by October, allowing contract crews to set the beams the weekend of October 3rd-5th. «Read the rest of this article»

Clarksville, TN – The Customs House Museum will exhibit its annual Women Painting Women exhibit on September 12th. This year's slate of artists hailing from Tennessee, California, Georgia, and Ohio, offer a variety of artistic views of the female form.
«Read the rest of this article»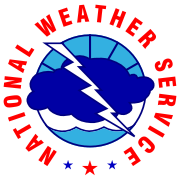 Nashville, TN – The National Weather Service (NWS) has issued a tornado watch that is in effect until Midnight CDT tonight for the following cities in Tennessee: Ashland City, Brentwood, Centerville, Clarksville, Columbia, Dickson, Dover, Erin, Franklin, Hohenwald, Lawrenceburg, Linden, Lobelville, Nashville, Pulaski, Springfield, Tennessee Ridge, Waverly and Waynesboro.
This watch includes 16 counties in Middle Tennessee.
Counties affected: Cheatham County, Davidson County, Dickson County, Giles County, Hickman County, Houston County, Humphreys County, Lawrence County, Lewis County, Maury County, Montgomery County, Perry County, Robertson County, Stewart County, Wayne County, and Williamson County.
Clarksville, TN – It is a solemn occasion when a nation gathers together to honor its soldiers, those who lived to come home, but even more importantly those who did not. The body of U.S. Army Staff Sergeant Lawrence Woods was buried in Arlington National Cemetery on March 21st of this year. There are 27 remaining missing POW/MIA's from the State of Tennessee. Each one was honored in a ceremony held in front of the William O. Beach Civic Center at Veterans Plaza in Clarksville Tennessee on Sunday evening.
The Vietnam Veterans of America, Chapter 396 holds this Memorial Day Vigil each year to remember the men and women who were left behind in Vietnam when American forces left that country in 1975.
«Read the rest of this article»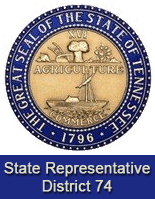 Nashville, TN – On February 3rd, Tennessee Governor Bill Haslam delivered his fourth State of the State address to the legislature.
The highlight of the speech was the Governor's plan to revive – and expand – a proposal from former Governor Bredesen to offer free college tuition to graduating high school seniors going to community or technical colleges.
In 2007, Governor Bredesen proposed using lottery funds to guarantee a free community or technical college degree for any graduating senior with a 'C' average or higher. The plan ultimately failed to receive the support of the Republicans in the State Senate. «Read the rest of this article»