Topic: Franklin TN
APSU Sports Information

Clarksville, TN – Austin Peay State University's softball team will kick-off its 2017 regular season this weekend, as they travel to Kennesaw, GA, to participate in the Phyllis Rafter Memorial Tournament, hosted by Kennesaw State University.
The Governors open up play on Saturday, 10:00am, versus South Carolina State, followed by a 2:00pm contest versus tournament host Kennesaw State.
«Read the rest of this article»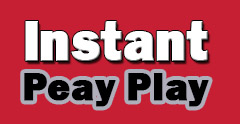 Clarksville, TN – As Austin Peay State University's softball team opens up its regular season this week, the Governors look to prove the preseason prognosticators wrong and make a run to return to post-season play.
The Govs were picked to finish 11th out of the 12 teams in the 2017 Ohio Valley Conference preseason poll, after recording a 9-38 overall record in 2016 – including a 5-22 mark in conference play.
«Read the rest of this article»
APSU Sports Information

Clarksville, TN – The Austin Peay State University football team recorded the nation's best FCS NCAA Division I recruiting class in the country according to 247sports.com after signing 20 future Govs Wednesday morning as part of National Signing Day.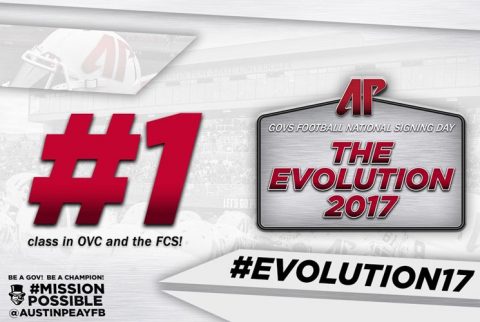 «Read the rest of this article»
APSU Sports Information

Clarksville, TN – In just 33 days, Austin Peay State University's inaugural beach volleyball season will get underway in Birmingham, Alabama with the first of 28 matches during the two-month campaign.
The Governors will open their first-ever season in the sand with an eight-day road trip, beginning at UAB's Blazer Beach Duals in Birmingham, March 4th-5th.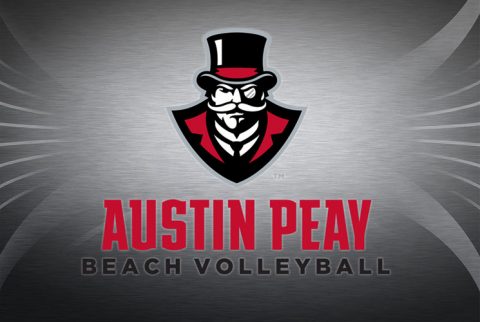 «Read the rest of this article»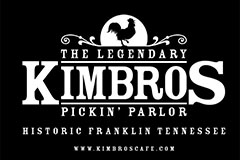 Franklin, TN – What's a native Tennessean who spent his life surrounded by the country music industry but grew up listening to the power pop pleasantries and British sensations like Squeeze and Crowded House to do? If you're Jason Minton you form a rock band built on a foundation of faith and strong acoustic sensibilities.
In a live setting he looks the part of a rugged country boy. When he sings you're transported back to the new wave revolution of the 80's. That's what we discovered when we finally caught the Jason Minton Band in concert in Franklin, Tennessee on January 13th, 2017 at Kimbros Pickin' Parlor on South Margin Street.
«Read the rest of this article»

Clarksville, TN – Detective Channing Bartel with the Clarksville Police Department is trying to identify suspects involved in a Clarksville Hotel Robbery and is requesting public assistance.
On Saturday, January 7th, 2017 at 3:52am, a robbery occurred at the Best Western Inn on 275 Alfred Thun Road. One of the three male suspects had a knife.
«Read the rest of this article»

Clarksville, TN – The Clarksville metropolitan statistical area (MSA) ranked 19th in the nation for fastest job growth. A report released today from 24/7 Wall Street, a Delaware-based financial news company, studied employment and job growth from October 2015 to October 2016 for 387 metro areas and announced the top 25 U.S. cities.
The Clarksville MSA added more than 4,700 jobs, an increase of 4.61%, with total jobs at 106,811 in October 2016.
«Read the rest of this article»

Washington, D.C. – Existing-home sales ascended in October for the second straight month and eclipsed June's cyclical sales peak to become the highest annualized pace in nearly a decade, according to the National Association of Realtors®.
All major regions saw monthly and annual sales increases in October.
«Read the rest of this article»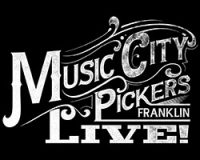 Franklin, TN – Music City Pickers Live (www.musiccitypickerslive.com) is a new series that will be presenting concerts weekly at The Little Brick Theater at The Factory in Franklin, Tennessee starting December 1st, 2016. Their inaugural concert starring Ricky Skaggs was held November 3rd, 2016.
Every Thursday night Music City Pickers will feature up-and-coming talent and hit-makers in two live shows, one running from 6:00pm-7:30pm, then another from 8:30pm-10:00pm. The recently renovated Little Brick Theater has fine acoustics. It is an intimate space ideal for listening to the songs and stories behind the music.
«Read the rest of this article»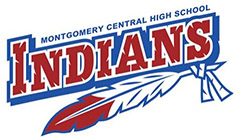 Cunningham, TN – Montgomery Central High School's Girls Soccer lost 4-1 at home Tuesday, October 19th, 2016 to the Page High School Patriots from Franklin Tennessee in the first round of Regional 6A-AA Semifinal play.
The Lady Indians struck first when Darian Bricker broke free behind the Patriots defenders to land her shot on goal at the 11 minute mark. Page would answer three minutes later with a goal of their own knotting the contest at 1-1.
«Read the rest of this article»