Topic: Franklin TN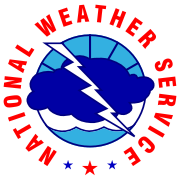 Nashville, TN – The National Weather Service (NWS) has issued a flood advisory for rain and melting snow for Clarksville-Montgomery County and parts of Middle Tennessee until 3:00pm CST Saturday, February 21st.
An area of low pressure will move through the lower Mississippi River and Ohio River valleys this weekend bringing widespread rain anywhere from 2 to locally 4 inches to much of mid south. The rain will fall on top of ice and snow.
«Read the rest of this article»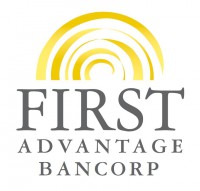 Clarksville, TN – First Advantage Bancorp (OTCQX: FABK), the holding company of First Advantage Bank, announced net income of $3.252 million for the year ended December 31st, 2014, up 6.0% from $3.068 million in 2013. Basic and diluted earnings per share were $0.86 and $0.80, respectively, compared to $0.78 and $0.73, respectively, in 2013.
Net income for the fourth quarter 2014 was approximately $1 million compared to $1.2 million for the fourth quarter of 2013. The decrease in net income was primarily attributed to lower mortgage-related fee income. «Read the rest of this article»
Biggest-ever National Wear Red Day features buildings, people, places going red for women's heart health; many local activities coming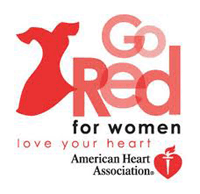 Nashville, TN – The Middle Tennessee skyline will take on a special heartwarming red glow next Friday.
Twenty-two local buildings will be lighting up red as part of the 12th annual National Wear Red Day on Friday, February 6th, as part of the biggest Go Red celebration ever in Middle Tennessee. This icon day of the American Heart Association's Go Red For Women movement is the day when everyone Goes Red across the nation to support women's fight against heart disease, their No. 1 killer.
«Read the rest of this article»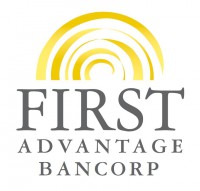 Clarksville, TN – The Board of Directors of First Advantage Bancorp (OTC QB: FABK), the holding company of First Advantage Bank, has declared an increase in quarterly dividends paid to shareholders to $0.10.
The change represents a 43 percent increase from the previous dividend rate of $0.07. The higher dividend represents a 4% annual return on the original $10/share price.
The cash dividend will be paid on or about February 16th, 2015 to shareholders of record on February 5th, 2015. «Read the rest of this article»
Veteran Nashville Banking Executive Returns as EVP and COO

Clarksville, TN – First Advantage Bank announced that Christy Caudill has joined its leadership team as Executive Vice President and Chief Operations Officer. Caudill will oversee the bank's operations, including deposit operations, loan administration, retail, information technology systems and facilities.
Caudill worked at First Federal Savings Bank (now First Advantage Bank) from 2005 to 2010 in the IT and operations areas.
«Read the rest of this article»
Publication promotes healthy living opportunities in Tennessee

Nashville, TN – The Tennessee Department of Health has introduced a new, free magazine to help people across the state discover better health and happier lives.
Thrive: Living Well in Tennessee is now available at public libraries, city and county health departments, state parks and other locations, and in a digital version for online viewing.
«Read the rest of this article»
Our 127th meeting.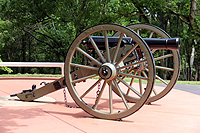 Clarksville, TN – The next meeting of the Clarksville (TN) Civil War Roundtable will be on Wednesday, November 19th, 2014 at the Bone & Joint Center, 980 Professional Park Drive, right across the street from Gateway Medical Center.
This is just off Dunlop Lane and Holiday Drive and only a few minutes east of Governor's Square mall. The meeting begins at 7:00 pm and is always open to the public.
Topic: "Fort Donelson: One Soldier's Story"
«Read the rest of this article»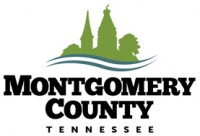 Nashville, TN – Montgomery County received a Local Government Award at the Annual Business meeting of the Greater Nashville Regional Council (GNRC) that was held on September 18th in Franklin, TN.
The county received an award for Parks and Recreation Facilities for a new trailhead and pocket park and implementation of ADA measures for Rotary Park.
«Read the rest of this article»
Live broadcast scheduled for October 7th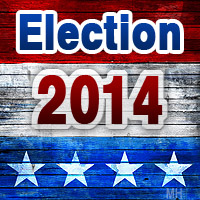 Franklin, TN – In the absence of a traditional candidate debate, local Democrats in Tennessee's 7th congressional district have taken matters into their own hands to organize a debate online for their candidates for US House, incumbent Republican Marsha Blackburn and Democratic challenger Dan Cramer.
Cramer, of Clarksville, previously reached out to Blackburn's office to schedule a traditional debate, but the incumbent refused. At a July debate in Bolivar, Tennessee, prior to the primary, Blackburn's campaign sent a proxy to appear in her stead. At the time, Blackburn cited her responsibilities in Washington as her reason for not participating.
«Read the rest of this article»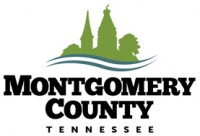 Montgomery County, TN – Last week, two Montgomery County public health employees, Joey Smith and Charlene Haynes, were recognized at the Tennessee Public Health Association's 71st annual conference in Franklin, TN.
Charlene Haynes was awarded the R. H. Hutcheson, Sr., MD Award. This award is presented to a person in the field of public health who has made outstanding contributions to public health throughout their career, over a period of several years. This is considered the association's highest award. Charlene served the Montgomery County Health Department for several years before accepting her current position as Regional Nursing Supervisor for the Tennessee Department of Health.
«Read the rest of this article»