Topic: Friends Don't Let Friends Drive Drunk
Tennessee State Troopers Target Impaired Drivers and Seat Belt Offenders

Nashville, TN – The Tennessee Department of Safety and Homeland Security today announced a reminder that the Tennessee Highway Patrol will be out in force during the Christmas Holiday period to ensure travelers reach their destination safely.
Tennessee State Troopers will focus their attention on impaired driving and seat belt usage during the holiday, beginning at 12:01am on Friday, December 21st and ending at midnight on Tuesday, December 25th.
«Read the rest of this article»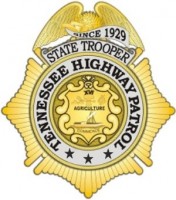 Nashville, TN – In preparation for this weekend's St. Patrick's Day holiday, the Tennessee Highway Patrol is gearing up for a statewide DUI enforcement campaign with more than 50 sobriety and driver license checkpoints planned across the state. The 2012 St. Patrick's Day holiday period begins at midnight, Saturday, March 17th and ends at 11:59pm, Sunday March 18th.
"We take traffic safety enforcement seriously throughout the year and especially on holidays," Department of Safety and Homeland Security Commissioner Bill Gibbons said. "St. Patrick's Day has become a popular holiday for many Americans to celebrate with friends and family. We want to remind all citizens to act responsibly, obey the rules of the road, and never drink and drive." «Read the rest of this article»