Topic: Fruits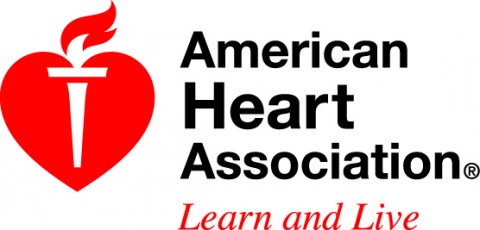 Dallas, TX – Stroke survivors who consistently control their blood pressure may reduce the likelihood of a second stroke by more than half, according to new research in the American Heart Association journal Stroke.
For the study, researchers analyzed the results from the Vitamin Intervention for Stroke Prevention (VISP) trial, which enrolled 3,680 ischemic stroke patients ages 35 and older in 1996-2003.
«Read the rest of this article»
Practice Safe Food Handling when Cooking and Dining on Thanksgiving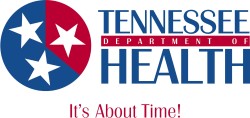 Nashville, TN – Special foods and favorite family recipes are a treasured part of many Thanksgiving celebrations.
In addition to enjoying these foods in moderation, the Tennessee Department of Health urges all Tennesseans to practice safe food handling while preparing, transporting and storing food to protect family and friends from food-borne illness.
«Read the rest of this article»
Newly created foundation to work with local communities to promote health and wellness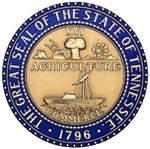 Jackson, TN – Tennessee Governor Bill Haslam today announced the launch of "Healthier Tennessee," an initiative to encourage Tennesseans to be more physically active, to eat nutritious foods in healthy portions, and not to use tobacco products.
"Tennessee is one of the best places there is to live, work and raise a family, but we also are one of the least healthy states in the nation," Haslam said.  "Our citizens have high rates of behavior-related diseases such as hypertension and stroke, Type II diabetes, heart disease, and several types of cancer." «Read the rest of this article»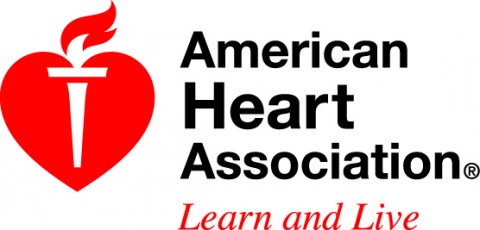 Nashville, TN – It's back-to-school time in Middle Tennessee! Here's your first lesson of the new school year: how to pack a lunch that will keep the kids healthy and happy, increase the fruits and veggies, lower saturated fat, sugar and sodium – and fit your wallet.
The American Heart Association has budget-friendly, creative ideas to satisfy both kids and parents:
«Read the rest of this article»

Nashville, TN – After a long, cool, rain soaked spring, Tennessee's typical hot and humid summertime weather is here. The sudden shift is helping the state's crops make up for lost time, which is especially beneficial to the farmers who grow much anticipated local berries, peaches, plums, apples and pears.
Tennessee's berry crops, formerly in slow motion, have responded to ideal summer conditions by maturing at top speed, according to TDA's agritourism and farmers market coordinator, Pamela Bartholomew.
«Read the rest of this article»
Remedies that can help heal and those not worth the money

Yonkers, NY – There's no cure for a sunburn, but there are ways to minimize the misery.  The July 2013 issue of ShopSmart magazine, from Consumer Reports, highlights effective treatments that can help heal after a sunburn and identifies products to avoid when scorched by the sun.
"Don't get burned twice!" said Lisa Lee Freeman, editor-in-chief of ShopSmart.  "Some sunburn products may do more harm than good."
«Read the rest of this article»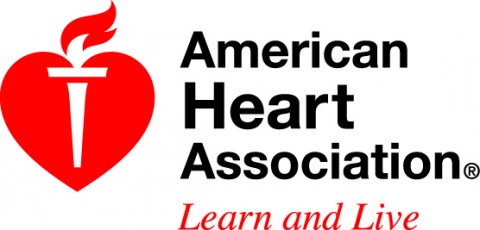 Nashville, TN – A heart-healthy diet helped men at high risk for heart disease reduce their bad cholesterol, regardless of whether they lost weight, in a study presented at the American Heart Association's Arteriosclerosis, Thrombosis and Vascular Biology 2013 Scientific Sessions.
The 19 24- to 62-year-old men in the study had metabolic syndrome, which refers to three or more significant risk factors for heart disease and stroke. The risk factors included in this study were high waist circumference, high blood pressure, high levels of triglycerides and fasting glucose and low levels of high density lipoprotein or HDL "good" cholesterol. «Read the rest of this article»
Increasing intake of foods rich in dietary nitrate may be an affordable and attainable way to manage blood pressure, researchers said.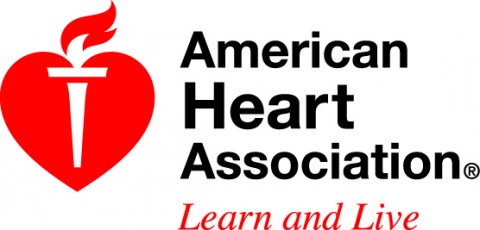 Dallas, TX – A cup of beetroot juice a day may help reduce your blood pressure, according to a small study in the American Heart Association journal Hypertension.
People with high blood pressure who drank about 8 ounces of beetroot juice experienced a decrease in blood pressure of about 10 mm Hg. But the preliminary findings don't yet suggest that supplementing your diet with beetroot juice benefits your health, researchers said.
«Read the rest of this article»
More than 80 percent of them had a poor diet and many were not physically active.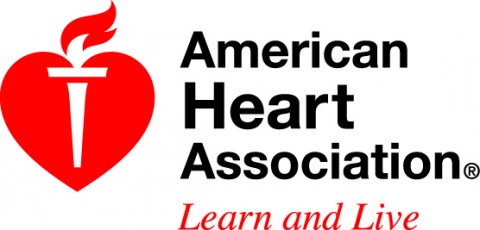 Dallas, TX – U.S. adolescents' high levels of poor health behaviors and unfavorable cardiovascular risk factors may increase their chances of heart disease as adults, according to new research in the American Heart Association journal Circulation.
Researchers estimated the current state of cardiovascular health of U.S. adolescents based on the seven cardiovascular health components defined in the American Heart Association's 2020 impact goals, which include both health behaviors and factors: blood pressure, total cholesterol, body mass index (BMI), blood glucose, healthy diet, physical activity and smoking. The 4,673 adolescents were 12-to 19-years-old and represented about 33.2 million adolescents nationally.
«Read the rest of this article»
The results reinforce the importance of a diet that includes at least 25 grams of fiber daily.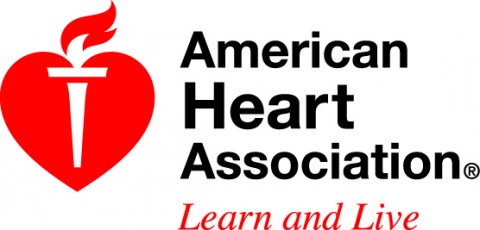 Dallas, TX - Eating more fiber may decrease your risk of first-time stroke, according to new research in the American Heart Association journal Stroke.
Dietary fiber is the part of the plant that the body doesn't absorb during digestion. Fiber can be soluble, which means it dissolves in water, or insoluble.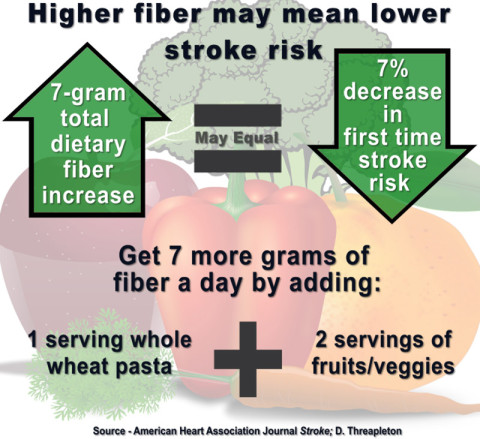 «Read the rest of this article»