Topic: Fuel Economy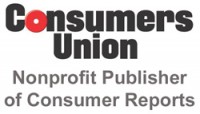 Washington, D.C. – The Department of Transportation (DOT) and Environmental Protection Agency (EPA) today announced the final details of new fuel economy rules for Model Year 2017-2025 cars and light-duty trucks. The standards issued today require new vehicles to reach a combined fuel-economy of 54.5 miles per gallon by 2025.
The new rule builds upon current standards that call for automakers to raise fuel efficiency from 27 mpg today to 35.4 mpg by 2016. «Read the rest of this article»
Classic rivals face-off: BMW 328i beats Mercedes C250 in a close contest

Yonkers, NY – Consumer Reports tests of the tiny Scion iQ found it to be slow, uncomfortable and noisy, among other drawbacks. With a road test score of 29, it joins the ranks of the lowest-scoring cars Consumer Reports has tested in recent years.
At only 10 feet long, the new iQ is slightly bigger than the tiny Smart ForTwo, which is also among the lowest-scoring cars Consumer Reports has tested. Unlike the Smart, a token rear seat adds some flexibility, but it is very small and takes up almost all of the iQ's luggage space when in place.  Consumer Reports testers found its choppy ride, noisy cabin, and uncomfortable driving position severely limit its appeal.
«Read the rest of this article»
Nearly three-quarters of drivers would consider an alternative fuel vehicle for their next car

Yonkers, NY – With fuel prices at near record levels, consumers are driving less and contemplating a move to smaller, more fuel-efficient vehicles, according to recent survey by Consumer Reports.
The survey found that 37 percent said their leading consideration when shopping for their next car will be fuel economy. A distant second was quality (17 percent) followed by safety (16 percent), value (14 percent) and performance (6 percent). «Read the rest of this article»