Topic: fundraiser

Clarksville, TN – Nearly 40 golfers competed in the Inaugural School Resource Officer/Reserve Golf Scramble Friday morning at Swan Lake Golf Course.
The team taking home first place were Tom Daugherty, Lewis Boyd, Ed Fowler, Ronald Lott, with second place going to Brian Prentice, Ron Farley, Ray Johnson, Pat Vaden and the team to take third was Joey Henicle, Travis Hanley, Stephen Sewell, Matt Jeffers.
«Read the rest of this article»
Clarksville, TN – On Tuesday, July 8th, come out and join Flourishing Families at the Texas Roadhouse in Clarksville, TN for a Fundraising opportunity. When you eat at Texas Roadhouse on July 8th, 10% of the proceeds will come to Flourishing Families.
Texas Roadhouse is located at 2702 Wilma Rudolph Boulevard in Clarksville. Hours Tuesday are 4:00pm–10:00pm.
Thank you in advance for joining us.

Clarksville, TN – On Thursday, July 3rd, thousands of Clarksvillians made their way to Liberty Park for the City of Clarksville's seventh annual Independence Day Celebration. Attendees enjoyed live music, drinks, and food such as funnel cakes, hotdogs, and other festival favorites.
The evening got started with the presentation of the colors and  Staff Sergeant Scott Letourneau of the 160th Special Operations Aviation Regiment singing the National Anthem.
«Read the rest of this article»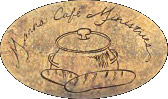 Clarksville, TN – Manna Café Ministries is holding "Grits and Gravy," a fundraiser breakfast sponsored by Align MD and Riverview Inn, on June 19th from 7:00am to 9:00am at Riverview Inn (50 College Street).
Guest speakers will include Tennessee State Senator Mark Green and State Representative Joe Pitts. «Read the rest of this article»

Clarksville, TN – Held the first Saturday of June each year, Flying High is an evening celebrating regional artists, many whom are recognized award-winners in their media.
Flying High is Customs House Museum's preeminent fundraiser of the year, supporting educational and exhibit programming of the Museum.
This year's annual Flying High gala will be held on June 7th at the Wilma Rudolph Event Center at Liberty Park, 1188 Cumberland Drive, Clarksville, Tennessee 37040.
«Read the rest of this article»

Clarksville, TN – The weekly Clarksville Parks and Recreation Department Recreation Report provides Clarksvillians with a glimpse at the activities and events that are available from the Parks and Recreation Department for them to enjoy together as a family.
This weeks highlights include: New Providence Pool to host event just for toddlers, Friends of Fort Defiance Gear up for Annual Fundraising Event, Clarksville's Riverfest now accepting Entertainer Applications and Daddy-Daughter Date Night.
«Read the rest of this article»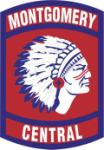 Clarksville, TN – On Saturday, May 31st, the Montgomery Central High School Varsity Cheerleaders will be holding a car wash fundraiser at Hilltop Super Market from 9:00am until 2:00pm.
Everybody knows that the true "spirit" of athletic competition comes from the cheerleaders. They lead the charge for supporting their favorite school and represent their team everywhere they go. This weekend, they are asking for your support. «Read the rest of this article»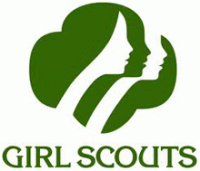 Clarksville, TN – Girl Scouts of Middle Tennessee and Beachaven Winery will host the Second Annual 'Recipes for Success' Girl Scout Cookie and wine pairing fundraising event on May 20th.
The event will take place at Beachaven Vineyards & Winery from 5:00pm–7:00pm and is for adults 21 and over. Clarksville Mayor Kim McMillan and Montgomery County Mayor Carolyn Bowers are honorary co-chairs. «Read the rest of this article»
Clarksville, TN – The Combat Vets Association, Tennessee Chapter 18-2, will present a check to the Veterans Temporary Emergency Assistance Program (VTEAP) Tuesday, April 22nd, 2014, 12:15pm in Patriots Park, Clarksville, TN.
Scott Hafner, Chapter Commander, will present Rev. Johnny Conway, president of VTEAP, a check from the proceeds of a recent fundraiser to support the organization. The public is invited. «Read the rest of this article»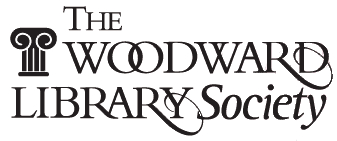 Clarksville, TN -  Dr. Sharon Mabry may be a nationally renowned singer and performer, but the Austin Peay State University professor of music is also a gifted storyteller. Have you heard her tell the one about her concert in Boston, when the hotel gave away her reservation?
"Finally the (concierge) says, 'well OK, I found a place for you to go,'" Mabry said. "We followed him through this beautiful lobby, we followed him out the back door, down an alley way into this strange place, knocked on a door that looked like a speakeasy. There was this long hallway with bare bulbs everywhere. It ended up, we stayed in these little cubicles for the night. These cells. There was no television. There was just a bed. It was clean but that's about all you can say."
«Read the rest of this article»