Topic: fundraiser

Clarksville, TN – On Sunday, November 2nd, the 2nd Annual Pit Bull Awareness Day will take place at the Rural King parking lot between 1:00pm and 5:00pm.
This event tries to bring awareness about the misconception of Bully Breeds, raise funds specifically ear-marked to provide free or greatly reduced cost spay/neuter surgeries for owners and to reduce euthanasia and increase adoptions of Pit Bulls in the Clarksville-Montgomery County area.
«Read the rest of this article»

Clarksville, TN – Laying Low is back for its fourth installment to benefit the Customs House Museum on Saturday, November 1st.
This laid-back annual fundraiser is an outdoor event celebrating the fall season.
«Read the rest of this article»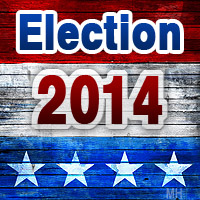 Clarksville, TN – Clarksville Mayoral candidate and Ward 10 councilman Bill Summers has three events scheduled in the Clarksville area tomorrow, Saturday, October 11th, 2014.
Summers will be a guest on Clarksville in Review, a morning radio talk show on local radio station WJZM 1400AM. The interview, which will cover Summers' mayoral platforms and vision for Clarksville, will air between 8:00am and 10:00am on WJZM 1400AM and online at www.WJZM.com
«Read the rest of this article»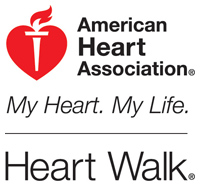 Nashville, TN – Get your walking shoes on! The 2014 Greater Nashville Heart Walk will welcome 10,000+ walkers bright and early at Vanderbilt University sports field (Blakemore Avenue/Natchez Trace) next Saturday, October 4th, 2014. It's one of the largest fundraising walks in Tennessee.
The annual event is the largest fundraiser for the American Heart Association in the Nashville area, and funds go to vital research, public health programs and community education to fight heart disease and stroke, which together kill 1 in 3 Americans. This year's fundraising goal is $2 million.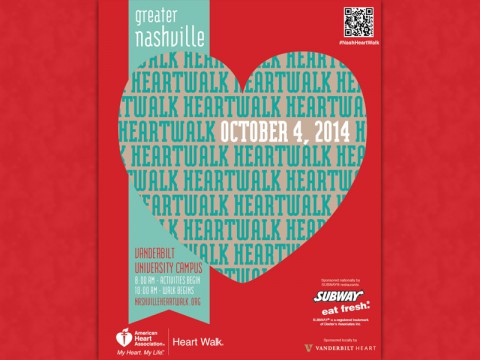 «Read the rest of this article»

Clarksville, TN – The Clarksville Police Department is asking that anyone who might have given funds or had a fundraiser for Kristen Hines (White, Female) (February 6th, 1979) for the purpose of her false claim of being a Cancer Patient contact CPD Detective Howard Gillespie.
Information on this case would be greatly appreciated. Phone number to call is 931-648-0656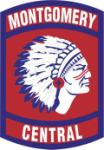 Clarksville, TN – On Saturday, September 14th, the Montgomery Central High School Football Boosters held their 1st annual Fall Festival at Hilltop Supermarket.
The festival was held to raise money for the MCHS Football team. The money will be used for equipment, jerseys, and other team needs.
"The event was amazing. The turn out was phenomenal. I was really not expecting this many people and this many kids," stated Indians Football head coach Jeff Tomlinson. "I thought it was a great turn out."
«Read the rest of this article»
Austin Peay Sports Information Office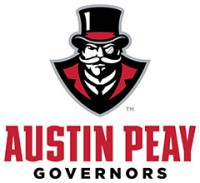 Clarksville, TN – Austin Peay State University's Governors Club is sponsoring the annual Basketball Bash, beginning 6:00pm, Saturday, at the Bud Barn on the Charles Hand Farm.
Tickets for the annual Austin Peay basketball fundraiser are $40.00 each.
All proceeds for the event benefit both the Governors and Lady Govs basketball programs—it has been dedicated to summer school scholarships in both programs' efforts to graduate their respective players on time.
«Read the rest of this article»

Montgomery County, TN – The Montgomery County Sheriff's Office is hosting a fundraiser for Sgt. Hope Seay, who is currently battling cancer.
"Sgt. Seay is a part of our MCSO family, and like any family would, we do whatever we can to get them through trying times," said Montgomery County Sheriff John Fuson. "I can only ask for the public to join us by supporting our effort to raise money for Hope as she battles this illness."
«Read the rest of this article»

Clarksville, TN – Nearly 40 golfers competed in the Inaugural School Resource Officer/Reserve Golf Scramble Friday morning at Swan Lake Golf Course.
The team taking home first place were Tom Daugherty, Lewis Boyd, Ed Fowler, Ronald Lott, with second place going to Brian Prentice, Ron Farley, Ray Johnson, Pat Vaden and the team to take third was Joey Henicle, Travis Hanley, Stephen Sewell, Matt Jeffers.
«Read the rest of this article»
Clarksville, TN – On Tuesday, July 8th, come out and join Flourishing Families at the Texas Roadhouse in Clarksville, TN for a Fundraising opportunity. When you eat at Texas Roadhouse on July 8th, 10% of the proceeds will come to Flourishing Families.
Texas Roadhouse is located at 2702 Wilma Rudolph Boulevard in Clarksville. Hours Tuesday are 4:00pm–10:00pm.
Thank you in advance for joining us.