Topic: Galaxy
Written by Jeanette Kazmierczak
NASA Goddard Space Flight Center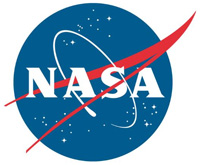 Greenbelt, MD – A brief and unusual flash spotted in the night sky on June 16th, 2018, puzzled astronomers and astrophysicists across the globe. The event – called AT2018cow and nicknamed "the Cow" after the coincidental final letters in its official name – is unlike any celestial outburst ever seen before, prompting multiple theories about its source.
Over three days, the Cow produced a sudden explosion of light at least 10 times brighter than a typical supernova, and then it faded over the next few months.
«Read the rest of this article»
NASA Marshall Space Flight Center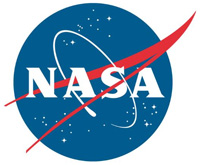 Huntsville, AL – Scientists from NASA's New Horizons mission released the first detailed images of the most distant object ever explored — the Kuiper Belt object nicknamed Ultima Thule. Its remarkable appearance, unlike anything we've seen before, illuminates the processes that built the planets four and a half billion years ago.
"This flyby is a historic achievement," said New Horizons Principal Investigator Alan Stern of the Southwest Research Institute in Boulder, Colorado. "Never before has any spacecraft team tracked down such a small body at such high speed so far away in the abyss of space. New Horizons has set a new bar for state-of-the-art spacecraft navigation."
«Read the rest of this article»
NASA Jet Propulsion Laboratory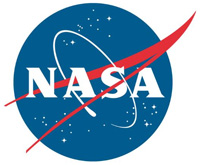 Pasadena, CA – The most luminous galaxy ever discovered is cannibalizing not one, not two, but at least three of its smaller neighbors, according to a new study published today (November 15th) in the journal Science and coauthored by scientists from NASA's Jet Propulsion Laboratory in Pasadena, California. The material that the galaxy is stealing from its neighbors is likely contributing to its uber-brightness, the study shows.
Discovered by NASA's space-based Wide-field Infrared Survey Explorer (WISE) in 2015, the galaxy, called WISE J224607.55-052634.9, is by no means the largest or most massive galaxy we know of, but it radiates at 350 trillion times the luminosity of the Sun.
«Read the rest of this article»
NASA Ames Research Center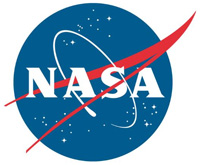 Moffett Field, CA – The sun, like all stars, was born in a giant cold cloud of molecular gas and dust. It may have had dozens or even hundreds of stellar siblings – a star cluster – but these early companions are now scattered throughout our Milky Way galaxy.
Although the remnants of this particular creation event have long since dispersed, the process of star birth continues today within our galaxy and beyond. Star clusters are conceived in the hearts of optically dark clouds where the early phases of formation have historically been hidden from view.
«Read the rest of this article»
NASA Headquarters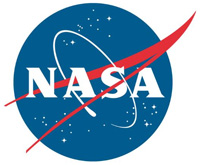 Washington, D.C. – The word "HAZMAT" describes substances that pose a risk to the environment, or even to life itself. Imagine the term being applied to entire planets, where violent flares from the host star may make worlds uninhabitable by affecting their atmospheres. NASA's Hubble Space Telescope is observing such stars through a large program called HAZMAT — Habitable Zones and M dwarf Activity across Time.
"M dwarf" is the astronomical term for a red dwarf star — the smallest, most abundant and longest-lived type of star in our galaxy. The HAZMAT program is an ultraviolet survey of red dwarfs at three different ages: young, intermediate, and old.
«Read the rest of this article»
NASA's Jet Propulsion Laboratory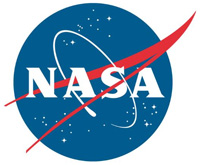 Pasadena, CA – For the first time, astronomers have directly imaged the formation and expansion of a fast-moving jet of material ejected when the powerful gravity of a supermassive black hole ripped apart a star that wandered too close to the massive monster.
The scientists tracked the event with radio and infrared telescopes, including the National Science Foundation's Very Long Baseline Array (VLBA) and NASA's Spitzer Space Telescope, in a pair of colliding galaxies called Arp 299.
«Read the rest of this article»
Space Telescope Science Institute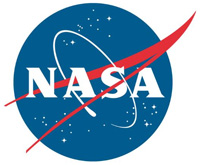 Baltimore, MD – Astronomers using NASA's Hubble Space Telescope have for the first time precisely measured the distance to one of the oldest objects in the universe, a collection of stars born shortly after the big bang.
This new, refined distance yardstick provides an independent estimate for the age of the universe. The new measurement also will help astronomers improve models of stellar evolution. Star clusters are the key ingredient in stellar models because the stars in each grouping are at the same distance, have the same age, and have the same chemical composition. They therefore constitute a single stellar population to study.
«Read the rest of this article»
Written by Alison Hawkes
NASA's Ames Research Center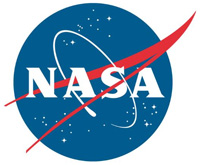 Silicon Valley, CA – Astronomer Ed Shaya was in his office looking at data from NASA's Kepler space telescope in 2012 when he noticed something unusual: The light from a galaxy had quickly brightened by 10 percent. The sudden bump in light got Shaya instantly excited, but also nervous. The effect could be explained by the massive explosion of a star — a supernova! — or, more troublingly, a computer error.
"I just remember on that day, not knowing whether I should believe it or not," he remembers. Rather than celebrate, he thought, "Did I make a mistake? Am I doing this all wrong?"
«Read the rest of this article»
Written by Ray Villard
Space Telescope Science Institute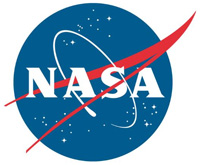 Baltimore, MD – Astronomers have put NASA's Hubble Space Telescope on an Indiana Jones-type quest to uncover an ancient "relic galaxy" in our own cosmic backyard.
The very rare and odd assemblage of stars has remained essentially unchanged for the past 10 billion years. This wayward stellar island provides valuable new insights into the origin and evolution of galaxies billions of years ago.
The galaxy, NGC 1277, started its life with a bang long ago, ferociously churning out stars 1,000 times faster than seen in our own Milky Way today. But it abruptly went quiescent as the baby boomer stars aged and grew ever redder.
«Read the rest of this article»
Written by Laurie Cantillo / Dwayne Brown
NASA Headquarters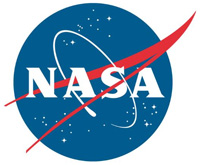 Washington, D.C. – An intensive survey deep into the universe by NASA's Hubble and Spitzer space telescopes has yielded the proverbial needle-in-a-haystack: the farthest galaxy yet seen in an image that has been stretched and amplified by a phenomenon called gravitational lensing.
The embryonic galaxy named SPT0615-JD existed when the universe was just 500 million years old. Though a few other primitive galaxies have been seen at this early epoch, they have essentially all looked like red dots, given their small size and tremendous distances. However, in this case, the gravitational field of a massive foreground galaxy cluster not only amplified the light from the background galaxy but also smeared the image of it into an arc (about 2 arcseconds long).
«Read the rest of this article»