Topic: Galaxy
Written by Whitney Clavin
NASA's Jet Propulsion Laboratory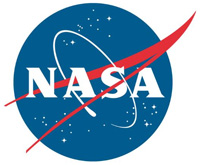 Pasadena, CA – Astronomers have spotted what appear to be two supermassive black holes at the heart of a remote galaxy, circling each other like dance partners. The incredibly rare sighting was made with the help of NASA's Wide-field Infrared Survey Explorer, or WISE.
Follow-up observations with the Australian Telescope Compact Array near Narrabri, Australia, and the Gemini South telescope in Chile, revealed unusual features in the galaxy, including a lumpy jet thought to be the result of one black hole causing the jet of the other to sway.
«Read the rest of this article»
Written by Whitney Clavin
NASA's Jet Propulsion Laboratory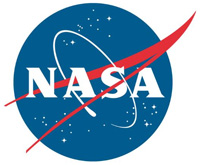 Pasadena, CA – NASA's WISE mission has released a new and improved atlas and catalog brimming with data on three-quarters of a billion objects detected during two full scans of the sky.
WISE, which stands for Wide-field Infrared Survey Explorer, scanned the entire sky in infrared light in 2010, snapping a dozen pictures of every star and galaxy. By October of that year, the spacecraft ran out of the coolant needed to chill some of its heat-seeking detectors. NASA then decided to fund a second scan of the sky to look for asteroids and comets, in a project called NEOWISE.
«Read the rest of this article»
Written by Whitney Clavin
NASA's Jet Propulsion Laboratory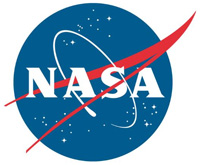 Pasadena, CA – What might look like a colossal jet shooting away from a galaxy turns out to be an illusion. New data from the National Science Foundation's Karl G. Jansky Very Large Array (VLA) reveal that two galaxies, one lying behind the other, have been masquerading as one.
In a new image highlighting the chance alignment, radio data from the VLA are blue and infrared observations from NASA's Spitzer Space Telescope and Wide-field Infrared Survey Explorer (WISE) are yellow and orange, respectively. Visible data are also shown, with starlight in purplish blue and heated gas in rose.
«Read the rest of this article»
Written by Whitney Clavin
NASA's Jet Propulsion Laboratory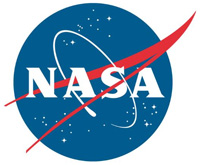 Pasadena, CA – How do you measure something that is invisible? It's a challenging task, but astronomers have made progress on one front: the study of dark matter and dark energy, two of the most mysterious substances in our cosmos.
Dark matter is intermixed with normal matter, but it gives off no light, making it impossible to see. Dark energy is even more slippery, yet scientists think it works against gravity to pull our universe apart at the seams.
«Read the rest of this article»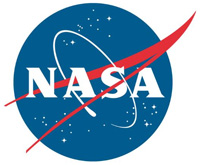 Washington, D.C. -  A new kind of stellar blast called a kilonova, which happens when a pair of compact objects such as neutron stars crash together, has been detected by NASA's Hubble Space Telescope.  Hubble observed the fading fireball from a kilonova last month, following a short gamma ray burst (GRB) in a galaxy almost 4 billion light-years from Earth.
"This observation finally solves the mystery of short gamma ray bursts," says Nial Tanvir of the University of Leicester in the United Kingdom, who led a team of researchers conducting this research.
«Read the rest of this article»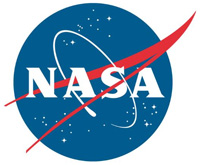 Pasadena, CA – There is only one planet we know of, so far, that is drenched with life. That planet is Earth, as you may have guessed, and it has all the right conditions for critters to thrive on its surface. Do other planets beyond our solar system, called exoplanets, also host life forms?
Astronomers still don't know the answer, but they search for potentially habitable planets using a handful of criteria. Ideally, they want to find planets just like Earth, since we know without a doubt that life took root here. The hunt is on for planets about the size of Earth that orbit at just the right distance from their star – in a region termed the habitable zone.
«Read the rest of this article»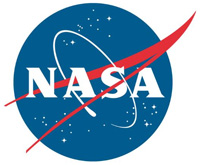 Pasadena, CA – NASA reports that Astronomers, including a team member from NASA's Jet Propulsion Laboratory in Pasadena, CA, have detected the first population of radio bursts known to originate from galaxies beyond our own Milky Way.
The sources of the light bursts are unknown, but cataclysmic events, such as merging or exploding stars, are likely the triggers.
A radio burst is a quick surge of light from a point on the sky, made up of longer wavelengths in the radio portion of the light spectrum. A single radio burst was detected about six years ago, but researchers were unclear about whether it came from within or beyond our galaxy.
«Read the rest of this article»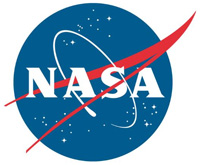 Moffett Field, CA – Approximately 3,000 light-years from Earth in the constellation Cygnus, Astronomers have found two planets smaller than three times the size of Earth orbiting sun-like stars in a crowded stellar cluster.
This finding demonstrates that small planets can form and persist in a densely packed cluster environment, and implies that the frequency and properties of planets in open clusters are consistent with those of planets around field stars not associated with clusters, like our sun, in the galaxy.
«Read the rest of this article»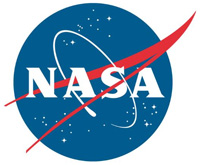 Greenbelt, MD – This striking NASA Hubble Space Telescope image, which shows what looks like the profile of a celestial bird, belies the fact that close encounters between galaxies are a messy business.
This interacting galaxy duo is collectively called Arp 142. The pair contains the disturbed, star-forming spiral galaxy NGC 2936, along with its elliptical companion, NGC 2937 at lower left.
«Read the rest of this article»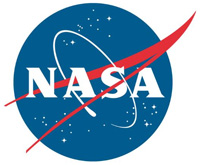 Pasadena, CA – Nearly a decade ago, NASA's Chandra X-ray Observatory caught signs of what appeared to be a black hole snacking on gas at the middle of the nearby Sculptor galaxy. Now, NASA's Nuclear Spectroscopic Telescope Array (NuSTAR), which sees higher-energy X-ray light, has taken a peek and found the black hole asleep.
"Our results imply that the black hole went dormant in the past 10 years," said Bret Lehmer of the Johns Hopkins University, Baltimore, MD, and NASA's Goddard Space Flight Center, Greenbelt, MD. "Periodic observations with both Chandra and NuSTAR should tell us unambiguously if the black hole wakes up again. If this happens in the next few years, we hope to be watching." Lehmer is lead author of a new study detailing the findings in the Astrophysical Journal.
«Read the rest of this article»