Topic: Galaxy
Space Telescope Science Institute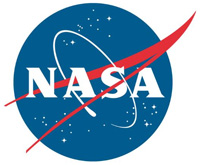 Baltimore, MD – Astronomers using NASA's Hubble Space Telescope have for the first time precisely measured the distance to one of the oldest objects in the universe, a collection of stars born shortly after the big bang.
This new, refined distance yardstick provides an independent estimate for the age of the universe. The new measurement also will help astronomers improve models of stellar evolution. Star clusters are the key ingredient in stellar models because the stars in each grouping are at the same distance, have the same age, and have the same chemical composition. They therefore constitute a single stellar population to study.
«Read the rest of this article»
Written by Alison Hawkes
NASA's Ames Research Center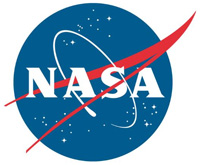 Silicon Valley, CA – Astronomer Ed Shaya was in his office looking at data from NASA's Kepler space telescope in 2012 when he noticed something unusual: The light from a galaxy had quickly brightened by 10 percent. The sudden bump in light got Shaya instantly excited, but also nervous. The effect could be explained by the massive explosion of a star — a supernova! — or, more troublingly, a computer error.
"I just remember on that day, not knowing whether I should believe it or not," he remembers. Rather than celebrate, he thought, "Did I make a mistake? Am I doing this all wrong?"
«Read the rest of this article»
Written by Ray Villard
Space Telescope Science Institute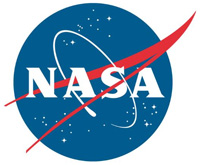 Baltimore, MD – Astronomers have put NASA's Hubble Space Telescope on an Indiana Jones-type quest to uncover an ancient "relic galaxy" in our own cosmic backyard.
The very rare and odd assemblage of stars has remained essentially unchanged for the past 10 billion years. This wayward stellar island provides valuable new insights into the origin and evolution of galaxies billions of years ago.
The galaxy, NGC 1277, started its life with a bang long ago, ferociously churning out stars 1,000 times faster than seen in our own Milky Way today. But it abruptly went quiescent as the baby boomer stars aged and grew ever redder.
«Read the rest of this article»
Written by Laurie Cantillo / Dwayne Brown
NASA Headquarters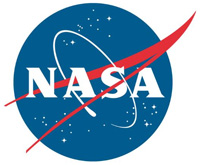 Washington, D.C. – An intensive survey deep into the universe by NASA's Hubble and Spitzer space telescopes has yielded the proverbial needle-in-a-haystack: the farthest galaxy yet seen in an image that has been stretched and amplified by a phenomenon called gravitational lensing.
The embryonic galaxy named SPT0615-JD existed when the universe was just 500 million years old. Though a few other primitive galaxies have been seen at this early epoch, they have essentially all looked like red dots, given their small size and tremendous distances. However, in this case, the gravitational field of a massive foreground galaxy cluster not only amplified the light from the background galaxy but also smeared the image of it into an arc (about 2 arcseconds long).
«Read the rest of this article»
Written by Elizabeth Landau
NASA's Jet Propulsion Laboratory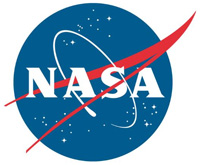 Pasadena, CA – To celebrate the legacy of ESA's Herschel Space Observatory, which had significant NASA contributions, the European Space Agency (ESA) has designated this week as Herschel Week, highlighting some of the mission's accomplishments.
Herschel is the largest observatory ever launched that explored the universe in infrared wavelengths, a spectrum of light that is invisible to the naked eye.
«Read the rest of this article»
Written by Francis Reddy
NASA's Goddard Space Flight Center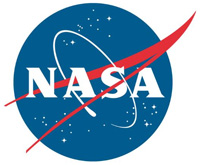 Greenbelt, MD – A combined analysis of data from NASA's Fermi Gamma-ray Space Telescope and the High Energy Stereoscopic System (H.E.S.S.), a ground-based observatory in Namibia, suggests the center of our Milky Way contains a "trap" that concentrates some of the highest-energy cosmic rays, among the fastest particles in the galaxy.
"Our results suggest that most of the cosmic rays populating the innermost region of our galaxy, and especially the most energetic ones, are produced in active regions beyond the galactic center and later slowed there through interactions with gas clouds," said lead author Daniele Gaggero at the University of Amsterdam. "Those interactions produce much of the gamma-ray emission observed by Fermi and H.E.S.S."
«Read the rest of this article»
NASA Goddard Space Flight Center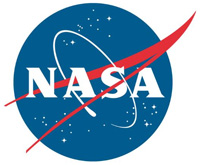 Greenbelt, MD – When it comes to the distant universe, even the keen vision of NASA's Hubble Space Telescope can only go so far. Teasing out finer details requires clever thinking and a little help from a cosmic alignment with a gravitational lens.
By applying a new computational analysis to a galaxy magnified by a gravitational lens, astronomers have obtained images 10 times sharper than what Hubble could achieve on its own. The results show an edge-on disk galaxy studded with brilliant patches of newly formed stars.
«Read the rest of this article»
NASA Headquarters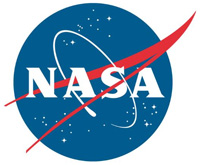 Washington, D.C. – What would happen if you took two galaxies and mixed them together over millions of years? A new image including data from NASA's Chandra X-ray Observatory reveals the cosmic culinary outcome.
Arp 299 is a system located about 140 million light years from Earth. It contains two galaxies that are merging, creating a partially blended mix of stars from each galaxy in the process.
However, this stellar mix is not the only ingredient. New data from Chandra reveals 25 bright X-ray sources sprinkled throughout the Arp 299 concoction.
«Read the rest of this article»
Written by Whitney Clavin
Caltech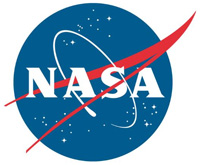 Pasadena, CA – Five years ago, on June 13th, 2012, Caltech's Fiona Harrison, principal investigator of NASA's NuSTAR mission, watched with her team as their black-hole-spying spacecraft was launched into space aboard a rocket strapped to the belly of an aircraft.
The launch occurred over the Kwajalein Atoll in the Marshall Islands. Many members of the team anxiously followed the launch from the mission's operations center at the University of California, Berkeley, anxious to see what NuSTAR would find.
«Read the rest of this article»
Written by Christine Pulliam
NASA Headquarters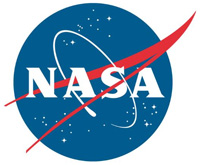 Washington, D.C. – Cool dwarf stars are hot targets for exoplanet hunting right now. The discoveries of planets in the habitable zones of the TRAPPIST-1 and LHS 1140 systems, for example, suggest that Earth-sized worlds might circle billions of red dwarf stars, the most common type of star in our galaxy.
But, like our own sun, many of these stars erupt with intense flares. Are red dwarfs really as friendly to life as they appear, or do these flares make the surfaces of any orbiting planets inhospitable?
To address this question, a team of scientists has combed 10 years of ultraviolet observations by NASA's Galaxy Evolution Explorer (GALEX) spacecraft looking for rapid increases in the brightness of stars due to flares.
«Read the rest of this article»