Topic: Gallatin-TN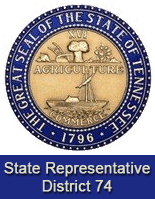 Nashville, TN – President Barack Obama came to Nashville on Thursday as part of his post State of the Union tour of speeches.
The President chose to speak at McGavock High School in part because of the great work local schools have done to improve student achievement and graduation rates.
Part of the success has been the Nashville Career Academies program, instituted by MNPS with the help of then Governor Phil Bredesen, which has offered the opportunity for many Tennesseans to learn the skills needed to join the middle class. «Read the rest of this article»
Veterans Day Event Also Pays Tribute to More Than 525,000 Tennessee Veterans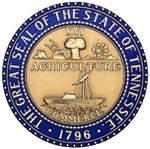 Nashville, TN – Tennessee Governor Bill Haslam joined Tennessee Department of Veterans Affairs Commissioner Many-Bears Grinder and Major General Terry "Max" Haston of the Tennessee Military Department today to recognize four veteran state employees and more than 525,000 Tennessee veterans of all ages and eras.
The Governor's Veterans Day event was held at the Tennessee Tower Plaza in downtown Nashville. «Read the rest of this article»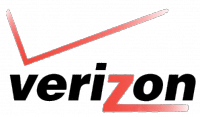 Nashville, TN – On Tuesday, October 29th thru Saturday, November 23rd, Verizon Wireless stores in the Nashville area will host a drive to benefit area nonprofits that distribute food to people in need, such as Second Harvest Food Bank, the Salvation Army and Smyrna/LaVergne Food Bank.
The company invites the community to donate non-perishable food items, such as baby food, baby formula, canned beans, canned vegetables, condiments, cookies, crackers, fruit juice, jelly, pasta, pasta sauce, peanut butter, rice, soups and salad dressing. «Read the rest of this article»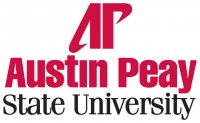 Clarksville, TN – In a cemetery in Gallatin, Tennessee, Virginia P. Moore's headstone reads, "One of the First Five Home Demonstration Agents in the World."
The inscription, at first, doesn't sound too glamorous. In the early 20th century, home demonstration agents traveled to rural communities, teaching farm women skills such as how to can and preserve vegetables. Moore did this in Tennessee, visiting impoverished areas to organize tomato and canning clubs in the days before 4-H.
«Read the rest of this article»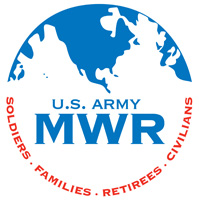 Fort Campbell, KY – Join Outdoor Recreation Adventure Programs for some great activities this month. They'll start the month off with an Open Climb at their brand new indoor climbing wall on September 4th from 4:00pm to 8:00pm Ages 12 and up may participate and the cost is $10.00 which includes all of your equipment.
This is a great way to work on your skills or meet other climbers in the area. All participants must pass a belay certification prior to using the wall. Preregistration is required by 4:00pm on September 2nd. «Read the rest of this article»

Clarksville, TN – First Advantage Bank has welcomed Scott Gupton as Senior Vice President of Operations.
The 20-year banking veteran will manage the overall operations, technology and security at the bank's corporate headquarters and seven locations in the mid-state, reporting to CFO Jerry Cooksey.
«Read the rest of this article»

Montgomery County, TN – A high school principal has resigned to take a position in North Carolina and a number of administrative appointments have been made in the Clarksville-Montgomery County School System for the 2013-14 school year.
«Read the rest of this article»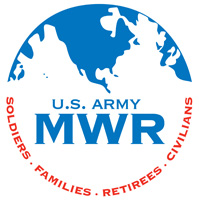 Fort Campbell, KY – Finally it's June!  Let Outdoor Recreation Adventure Programs help you find something fun to do. They'll start the month off with a Wilderness First Aid Class on June 1st and 2nd from 8:00am to 5:00pm.
Wilderness Medicine Institute provides the highest quality education and information for the recognition, treatment and prevention of wilderness emergencies. This hands-on training will provide you with the skills and tools to make difficult medical decisions in remote settings.
The cost for this class is $200.00 and you must be age 16 or over to participate. «Read the rest of this article»

Nashville, TN – The Clarksville-Montgomery County School System has received a $40,000 grant to pay for STEM Academy and Middle College High School's students' fees for dual enrollment in college courses.
The Tennessee College Access and Success Network awarded a total of $412,426 this week to six schools, two higher education institutions and four nonprofits in its third annual grant competition, raising the total amount of Race to the Top funds awarded by the Network to more than $1.6 million. «Read the rest of this article»
Entries on display at several Middle Tennessee locations through April 30th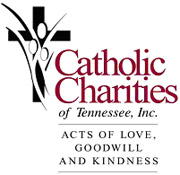 Nashville, TN– Nine Middle Tennessee students, grades K-8, attending schools in Clarksville, Gallatin, and Nashville have been honored for their winning entries in the 2013 Child Abuse Prevention Poster Contest sponsored by Catholic Charities of Tennessee.
The more than 150 entries received illustrated the theme, "The best family memories are made of…"
«Read the rest of this article»